Prince Harry and Meghan Have Pushed King Charles "Right to the Limit"
William is allegedly "still absolutely disgusted" with his brother.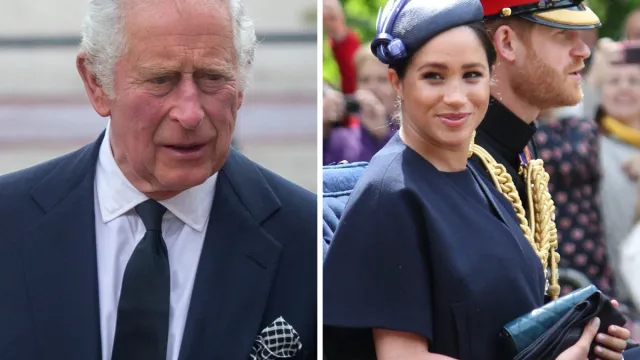 Each unhappy family is unhappy in its own way—especially if that family shares royal blood, rules one of the global superpowers, and every move of their members is closely watched, reported, and commented on by the global audience. King Charles, who is the head of the family now, inherited his crown from his mother, Queen Elizbeth, together with plenty of family issues — with one of the most controversial being dealing with his younger son, Prince Harry, who decided to leave the family and emigrate to California in pursuit of the American dream with his wife, Meghan Markle. According to Charles Rae, the former royal editor of the Sun, the conflict between the sides escalated to the point that Charles was pushed "right to the limit." Read on to learn why this happened, what it could mean for all parties involved, and why William is "still absolutely disgusted" with his "spare" brother. 
1
Harry and Meghan Are Allegedly Being Ostracized by the Royal Family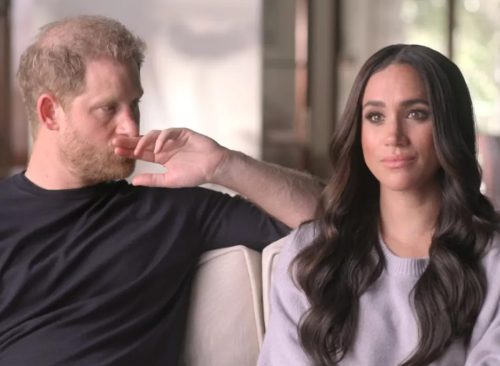 Reports from Buckingham Palace suggest that Prince Harry and Meghan are experiencing heightened estrangement from the royal family. Their HRH (His Royal Highness) titles have been omitted from the official royal website, and an invitation to King Charles's memorial anniversary event, commemorating the passing of the Queen a year ago, has not been extended to them. According to Rae, it appears that King Charles may have reached a point where he feels it is time to move on.
2
Harry's Title Was Allegedly Removed From Royal Website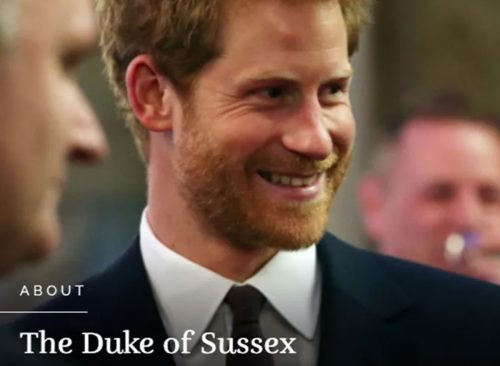 According to insiders, the first sign of the king's new approach was a small update on the official website. Earlier this month, Harry had his HRH (His Royal Highness) title removed from the royal family's website. "The Royal Family website contains over five thousand pages of information about the life and work of the Royal Family. Following the death of Her late Majesty Queen Elizabeth II, content has been revisited and updated periodically. Some content may be out of date until this process is complete," Buckingham Palace explained.
3
It Was Painful For Harry, as He Allegedly "Is Obsessed With Status," Expert Claims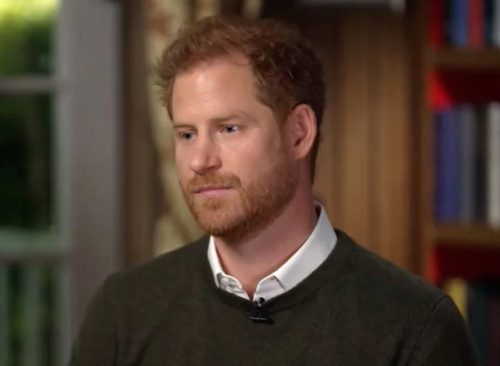 Rae claims that for the prince, it was a painful change. He says that Harry is "Obsessed with status, but he knows full well that he was told, right at the start of his Montecito exodus, that they could no longer use the HRH status. Technically, they're still HRH, but they couldn't use them to further their careers in whatever way they wanted to do."
4
Enough is Allegedly Enough For Charles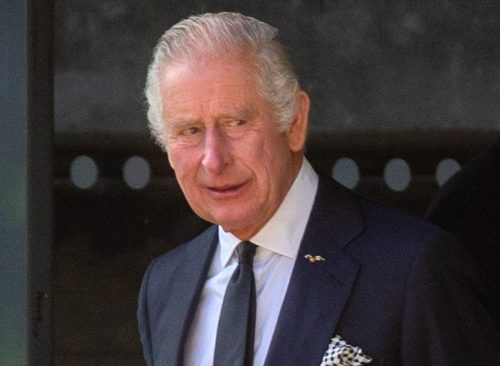 According to Rae, it's the sign that King Charles has had enough of the Megxit drama and decided to act. "He's still Harry's dad, and he's still a loving father. You can only push Charles so far, and Harry and Meghan have pushed them right to the limit," Rae says.
5
Harry and Meghan Were Reportedly Not Invited to Queen's Memorial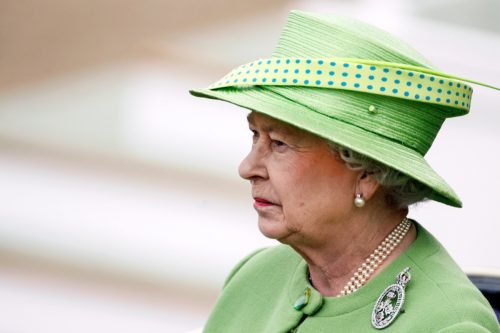 "It's only right that they're now ostracized, that they're not being invited anymore to any of the events. There is no actual memorial for the anniversary of the Queen's death," Rae claims.
While present in Europe for the Invictus Games, the duo allegedly remained uninvited to a private gathering at Balmoral Castle on September 8, commemorating the first anniversary of Queen Elizabeth II's passing. The Sun reported that the royal family has not made any attempts to reach out to them.
6
They Won't Be Invited Anymore, Expert Claims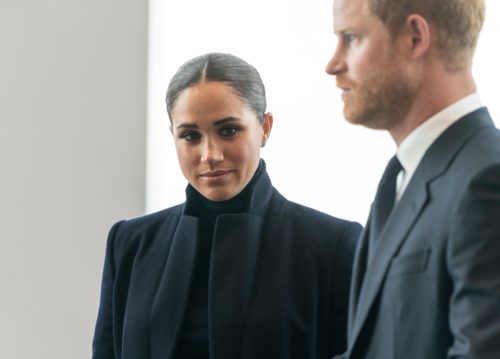 "What is going to happen is that Catherine and William will jointly issue a statement on the day while Charles will spend it quietly in quiet reflection. I would very much doubt that Harry and Meghan will be invited to anything at all in this country," Rae says.
7
Harry and Meghan Upset the Royals, Expert Claims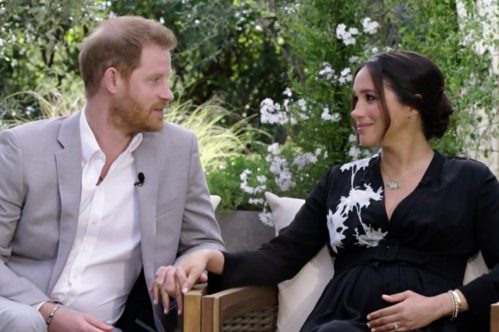 Rae says that Harry and Meghan "seemed to do everything to upset the Royal Family." He mentions the couple's controversial Oprah Winfrey interview, the Netflix series, and accusations of racism in the Royal Family. 
8
Charles Is Reluctant to Meet Harry, Expert Claims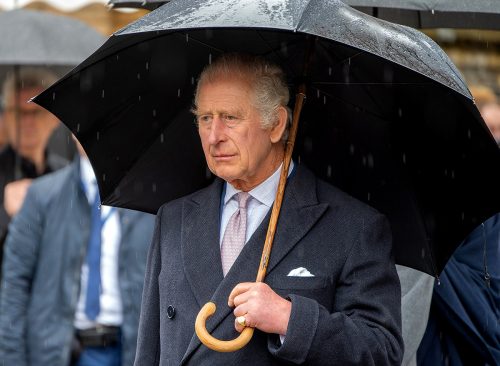 Earlier media reports suggested Royal peace talks with Prince Harry could be in the making. But this week, The Daily Beast reported that Charles is reluctant to meet Harry physically due to an upcoming state visit to France. 
9
"No Chance" For a Meeting, Expert Claims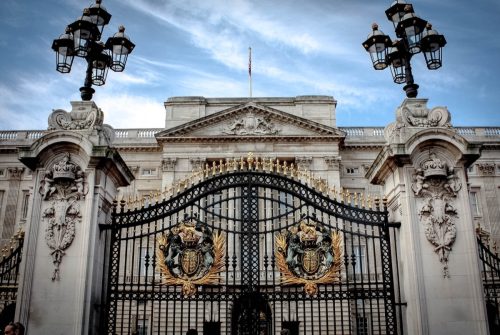 According to The Daily Beast, the reports were brushed aside by insiders at Buckingham Palace. "The king loves both his sons and his door is always open to Harry. But I don't think they will be meeting on Sept. 17. The king will be preparing for the state visit to France," Royal insider told The Daily Beast.  A friend of William told The Daily Beast that even if Charles decided to meet Harry, there was "no chance" that William would agree to see his younger brother. "Charles won't be seeing Harry and nor will William. No chance".
RELATED: 7 People Who Have Been Cut Off by Meghan Markle, Sources Say
10
William Is "Still Absolutely Disgusted" With Harry, Expert Claims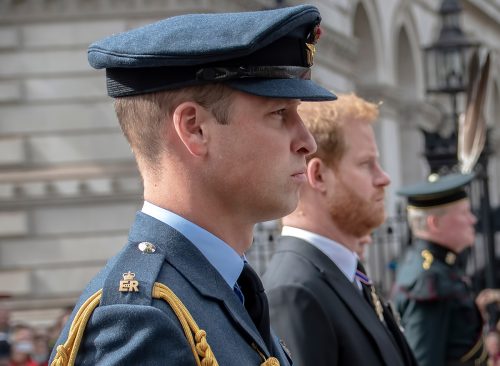 The same insider explained why William is so reluctant for the meeting, "He feels betrayed. They were very close growing up so it has been very painful for William. But ultimately what can he do? Just look at Spare. It's literally William's worst nightmare. It is a total violation of his privacy. On top of that, Harry has criticized Kate and the way he is bringing up his children. It's very, very sad. I think it is completely understandable that right now William is still absolutely disgusted by what his brother has done," the source told The Daily Beast.
Christopher Roback is an experienced news journalist specializing in political, science, and crime news.
Read more