Meghan Markle's Mysterious Absence From King Charles' Coronation Sparks Speculation About Her Future 
PR experts reveal what they think Meghan Markle's next move will be.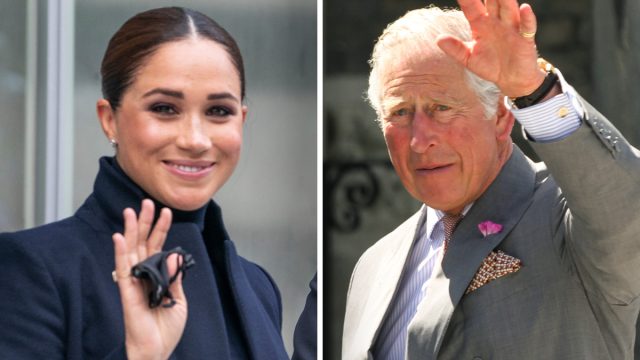 Meghan Markle has stepped back from the spotlight in recent months as her husband Prince Harry promotes his bombshell tell-all Spare, but the Duchess of Sussex is preparing for a comeback. According to the Daily Mail, Markle has been working on new TV projects plus The Tig 2.0 is also said to be in the pipeline, and her next move is crucial, PR experts told the outlet. 
Once the Coronation is Over, Markle Will Announce New Projects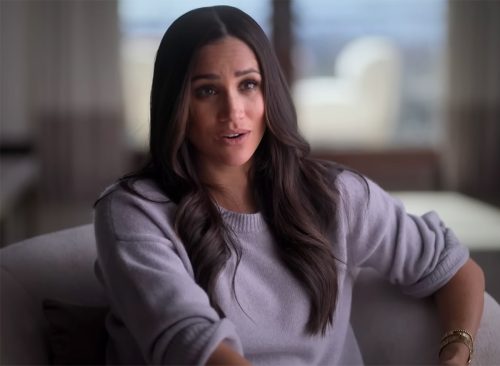 Brand and culture expert Nick Ede told MailOnline Markle is separating herself from the royals for her own benefit. "I think once the Coronation is over and the eyes of the world are off the king and Prince Harry then Meghan will launch a new initiative. I suspect she will have been working on some new projects that will enable her to stand alone rather than use Prince Harry."
Why It's Important to Wait for the Coronation to Pass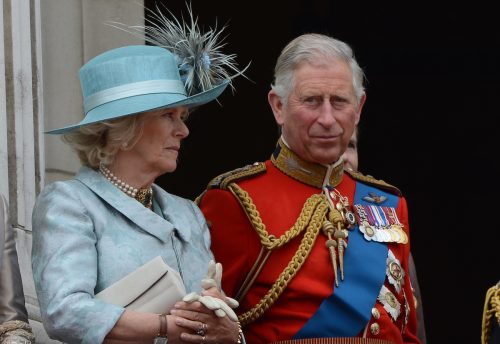 This is King Charles' biggest moment and anything Markle does before then will be seen as her trying to steal the spotlight. Eda said, "I would advise her to let the coronation pass and then launch new projects that will make money and allow her to put a real stake in the ground and establish her properly as a worldwide celebrity. She needs to wait a bit! Otherwise it will damage her. I think she is most likely to announce a wellness space like the Tig or a new documentary series."
Markle's Next Move is Crucial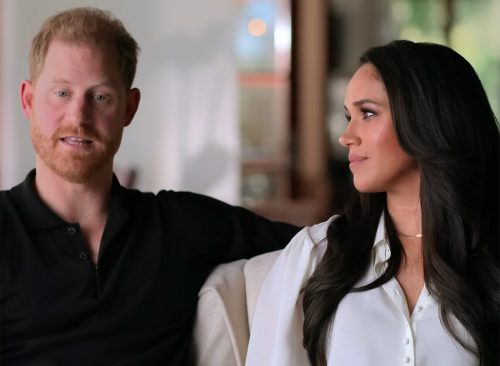 All eyes have been on Prince Harry as he promotes Spare, but Markle has been quiet for months, which Daily Mail reports PR expert Mark Borkowski said that's intentional. "She's kept her head down for some time. I suspect this is due to the noise that accompanied Spare, it created debate and a huge amount of coverage. I don't think it played well in America, especially with their fundraisers."
Why Spare Didn't Resonate Well With Many People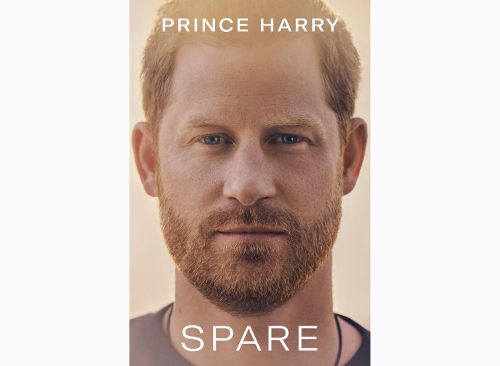 While Prince Harry had a lot of support after his explosive memoir came out, not everyone sided with the 38-year-old and Borkowski explained why. "The Royal Family refused to comment so it became one sided whinging and a visceral story of his life that didn't resonate well. And they were both challenged by that because they are on a constant mission to raise money and generate coverage to help her brand." He added, "There is nothing for her to gain from disrupting the King's big day. She needs to stand back. In the PR game it is choosing your battles and the strategy will be to get past the coronation. The fact that she is not there is a statement that the UK does not particularly engage with her and looks like: "Poor me".'
Spare Went "Too Far"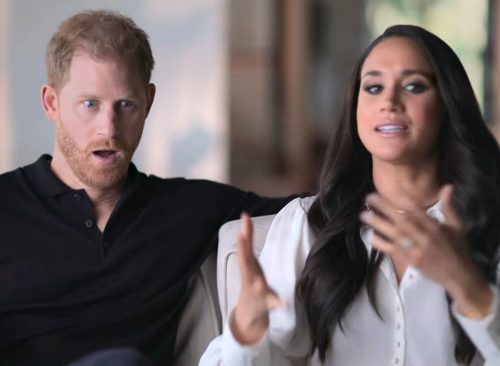 According to Borkowski, "There will definitely be a relaunch by Meghan. It is impossible for them to stay quiet. They need the royal pomp and ceremony. They could end up becoming an entity like Edward and Mrs Simpson. Forlorn royals with no connection to the family being in exile. There are parallels there." He stated, "They will be very quick to regenerate interest. But it is going to be more and more and difficult. For many Spare was a set of stories that went too far."
Prince Harry and Markle Plan to do More TV Projects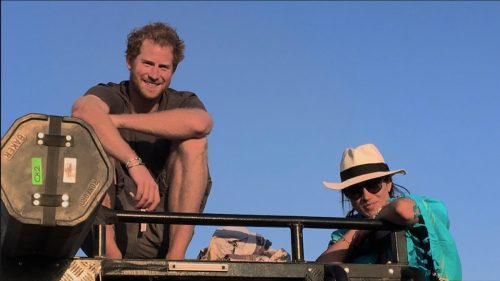 The Telegraph reports the couple is planning to produce "fun" scripted series, but don't expect to see them in front of the camera. "There will be more of a heavy focus on fictional, scripted content," the insider alleged. "It will be romcoms, feel-good and light-hearted programs." In 2020, the couple said in a statement the New York Times published, "Our focus will be on creating content that informs but also gives hope," the couple said in a statement. "As new parents, making inspirational family programming is also important to us." They added that Netflix's "unprecedented reach will help us share impactful content that unlocks action." 
The Tig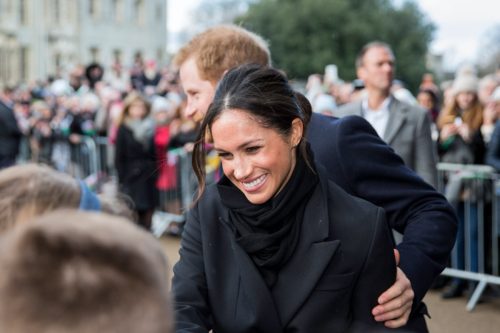 Before marrying to the royal family, Markle was invested in a passion project she created in 2014 called the Tig–a lifestyle blog which focused on wellness, travel, beauty, lifestyle and self-love that reportedly generated $80,000 a year. The mom of two wrote the majority of content herself and named the popular blog after her favorite Italian red wine Tignanello. But it wasn't just about loving a particular kind of wine, The Tig had a deeper meaning to Markle. On the site's About section she wrote, "It wasn't just red or white—suddenly, I understood what people meant by the body, legs, structure of wine. It was an aha moment at its finest. For me, it became a Tig moment—a moment of getting it. From that point on, any new awareness, any new discovery or 'Ohhhhh, I get it!' moment was a Tig moment."
Why The Tig Ended in 2017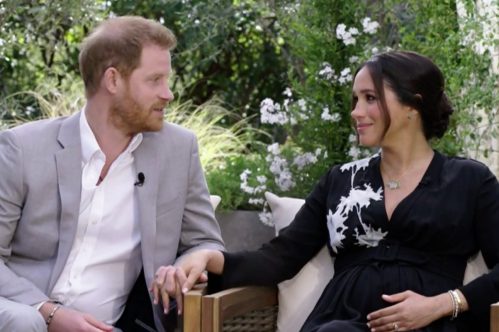 As her relationship with Prince Harry developed, she did maintain the blog for a short period of time, but months before the pair got engaged she ended the project. It was widely reported that The Tig shut down to minimize media scrutiny ahead of her 2018 wedding. 
The Tig's Farewell Note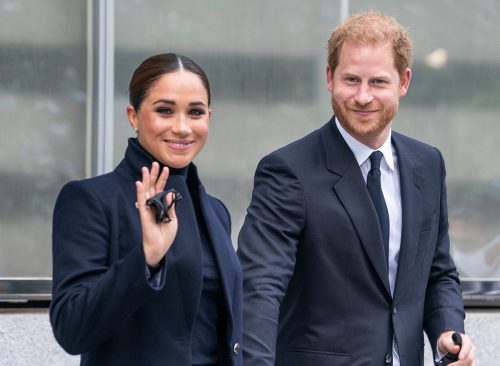 Markle let followers of The Tig know she would no longer be continuing the lifestyle blog in a note posted on the site that read the following: "After close to three beautiful years on this adventure with you, it's time to say goodbye to The Tig," she wrote at the time. "What began as a passion project (my little engine that could) evolved into an amazing community of inspiration, support, fun and frivolity. You've made my days brighter and filled this experience with so much joy. Keep finding those Tig moments of discovery, keep laughing and taking risks, and keep being 'the change you wish to see in the world.' Above all, don't ever forget your worth – as I've told you time and time again: you, my sweet friend, you are enough. Thank you for everything."
Some Experts Believe Relaunching The Tig is a Good Move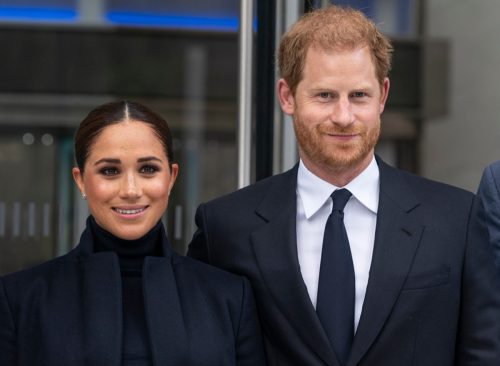 There's been a lot of talk of hope from fans that Markle would resurrect her blog, and some experts think it could be a good idea. "Overall, relaunching The Tig has the potential to be a positive move for Meghan's personal brand if done strategically and with a clear vision," David Olusegun, founder of Creative Control Ventures, told Express. "By leveraging her expertise and personal brand, and creating engaging, high-quality content, The Tig could become a valuable asset for Meghan and a key element of her overall branding strategy. There are several ways that Meghan could potentially monetize The Tig brand."
Heather Newgen has two decades of experience reporting and writing about health, fitness, entertainment and travel. Heather currently freelances for several publications.
Read more