What Friends Say About Lori Vallow and Chad Daybell in Court: "Attraction from the Very Beginning"
Lori Vallow Daybell is accused of murdering her two children JJ and Tylee and her husband's first wife Tammy Daybell. 
Lori Vallow is accused of killing two of her children, J.J., 7, and Tylee, 16, and Tammy Daybell, her fifth husband's first wife. She is currently standing trial in Idaho, and the case has drawn international attention for several reasons, including the questionable circumstances surrounding the deaths of other members of her family as well as what prosecutors and friends have described as her "doomsday" religious beliefs. Her former best friend Melanie Gibb took the stand this week and shared explosive details about Vallow.
There Was an Attraction From the Start with Vallow and Chad Daybell, Friend Says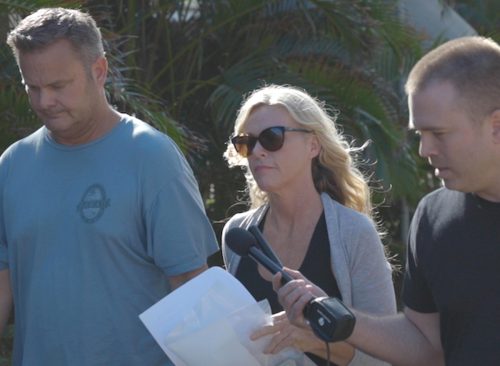 Gibb took the stand to testify against her former best friend and revealed jaw-dropping details about Vallow. "There was definitely an attraction from the very beginning," said Gibb, according to PEOPLE. "She seemed very interested in him. She seemed flattered by him. Enticed by the conversation. A little flirty-like." The couple's relationship began at a conference in Utah in October 2018, when they were both married to other people, and the two married in November 2019. 
Daybell and Vallow Were Married in "Previous Lives," Gibb Claims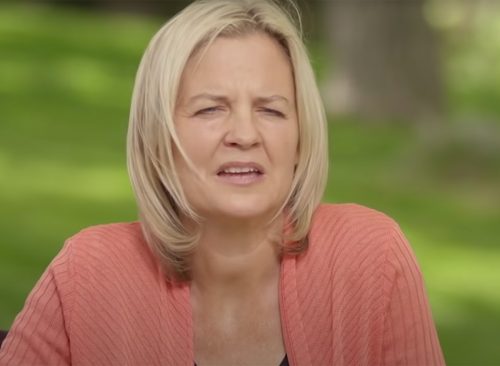 Gibb told the courtroom that the couple believed they were married in a previous lifetime. "She shared with me that he told her that they had been married in another time period," Gibb said, PEOPLE reports. "She did believe that. She had already had the belief system that this 'multiple lives,' as they would call it — she already believed that before she physically met him."
According to Gibb, the two continued to communicate after the conference in Utah. She went on to say Vallow told her the pair had been "reunited again" in their present day life, and they had been "sealed together" for eternity by Jesus Christ.
The Couple Believed They Would Remain on Earth After the Return of Jesus to Do Missionary Work, Gibb Reveals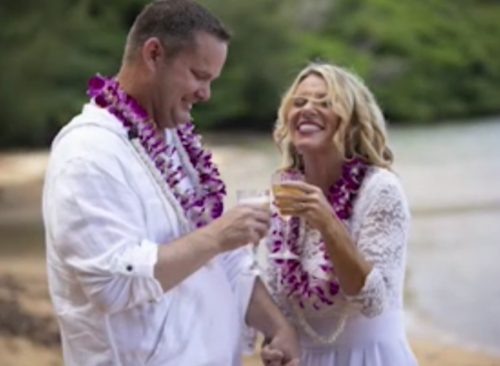 In another bombshell revelation, Gibb shared that her former best friend believed that she and Daybell were the "head leaders" of a group of 144,000 people, and their role was to stay on Earth after the return of Jesus Christ to do missionary work. "She believes she has the Patriarchal power, which was higher than the Melchizedek power," Gibb said in an interview with police," according to KSL.
The outlet reports, "An indication that Vallow Daybell had shifted her beliefs from the doctrine of The Church of Jesus Christ of Latter-day Saints when it pertained to priesthood powers, which in the Church are only available to male members of the faith." Gibb also stated in the police interview, "Chad would help groom her into these beliefs and ideas. He would help her believe more and more, like, 'You're the most powerful woman in the world.'"
Vallow and Daybell Were "Equally Destructive to Each Other," Gibb Says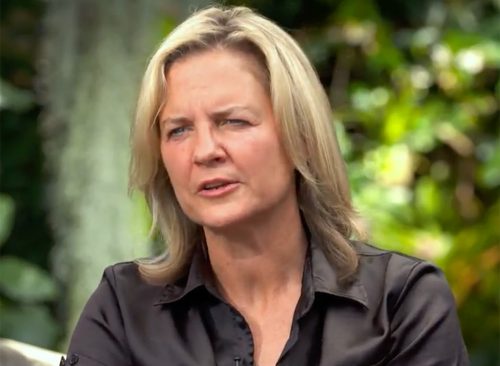 Gibb had previously told Dateline NBC how in her opinion Vallow and Daybell were toxic together. "I saw him as the hand, and her as the puppet on that hand. They were both like gasoline and fire — equally destructive to each other." She added, "So in a way, they both had deception in them, and they both lie," she contends. "And so, that was the common thread, is that they were really good lying to each other. [It] seemed like a good fit, for them to be like that with each other."
Vallow Reportedly Believed People Existed on a Scale of "Light" and "Dark"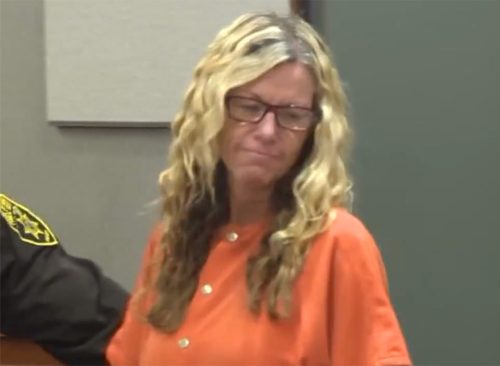 During her testimony, Gibb explained how Vallow judged people based on a scale of "light" and "dark." ABC4 reports, "She said people who were light had signed contracts with the Savior, and those who were dark signed contracts with Satan before coming to earth. Lori taught her friends and others about the scale and reportedly told them someone could switch from dark to light, and light to dark."
In September 2019, Gibb stated that Vallow told her J.J. had turned "dark" that month and added that Tylee went "dark" earlier that year. In November 2019, the kids were seen for the last time in public at Yellowstone National Park with their mom and uncle Alex Cox. They were reported missing by J.J.'s grandparents and never seen alive again. 
Gibb Claims Vallow Asked Her to Lie to Police About J.J.'s Whereabouts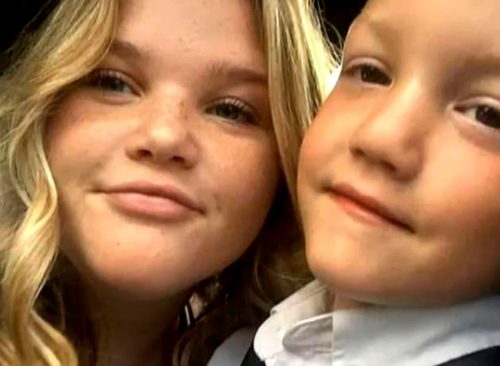 On the stand, Gibb said she did not see Tylee after the family moved to Rexburg, Idaho, according to KTVB 7, but did visit the family in mid-September 2019 and asked where Tylee was. "She's at BYU, I moved her in a dorm with some female friends," Gibb said Vallow replied. She did see J.J., however,  but didn't notice any changes in his behavior.
According to Gibb, when police started looking for the missing children in November, Vallow and Daybell asked her to lie about where J.J was. "I felt in a very weird and uncomfortable position and I really did not know what to do."  
Vallow Struggled with Son's "Difficult" Behavior, Witnesses Say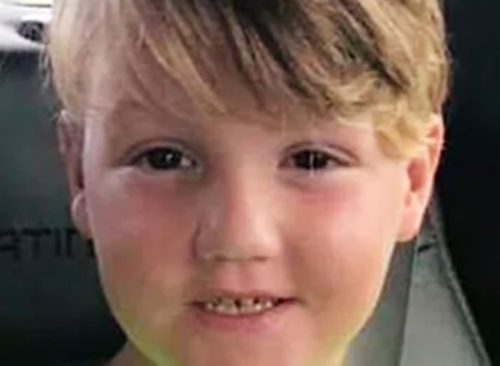 J.J. was diagnosed with autism, and according to Kay Woodcock, his biological grandparent who testified earlier in the trial, Vallow no longer wanted to take care of her kids. The New York Post reports Woodcock revealed, "the once-doting mother became an absent parent when her first marriage to JJ's adoptive father, Charles Vallow, began to crumble in February 2019."
Gibb stated in her testimony, "She let me know that J.J. now had an evil spirit in him. She learned it the day before." In addition, Gibb said Vallow also told her that it was becoming too much to care for her son. "She would tell me J.J.'s behavior was more difficult and she would tell me his speech was more intelligent. She would tell me he would say things like 'I love Satan.'"
RELATED: Newest Bombshell Details in Lori Vallow Daybell Case
Gibb Was Concerned About Her Friend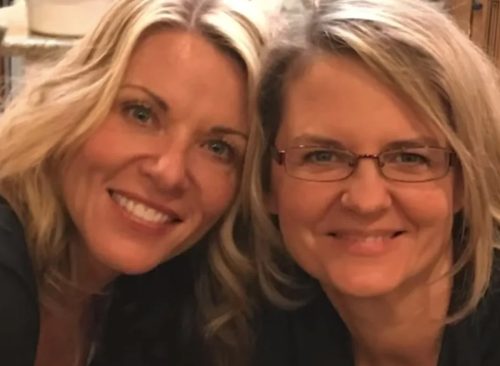 KTVB 7 reports that Gibb was concerned about Vallow and told her on a phone call that she didn't believe her behavior in all this was very "Christ-like." "Your salvation is in trouble," Gibb told her. "I believe you have been deceived by Satan, he has tricked you. Tammy dies, and then your husband died, and then he's missing. It doesn't sound like God's plan to me. In my gut, it feels weird." "You know me, Mel," Lori Vallow replies. "This doesn't sound like you. This sounds like you're being influenced by somebody dark."
Heather Newgen has two decades of experience reporting and writing about health, fitness, entertainment and travel. Heather currently freelances for several publications.
Read more