Newest Bombshell Details in Lori Vallow Daybell Case
Lori Vallow Daybell stands trial for the murder of her two children JJ and Tylee. 
The long-awaited triple murder trial of Lori Vallow Daybell began this week. The 49-year-old is accused of killing two of her children, Joshua "J.J." Vallow and Tylee Ryan. She is also charged with conspiracy to commit first-degree murder in the death of Tammy Daybell—her fifth husband Chad Daybell's first wife. Vallow has pleaded not guilty to all of the charges.
Chad Daybell is also charged with murder in connection to Tylee, J.J., and Tammy's deaths but will be tried separately. "Money, power, and sex – that's what this case is about," lead prosecutor Lindsey Blake told jurors in Ada County, Idaho.
"The defendant used money, power, and sex to get what she wanted. It didn't matter what it was. It didn't matter what obstacles she had to move – a person or thing. If a person, it didn't matter who."
Motive Was Money and Not Wanting to Care for a Child with Autism, According to Prosecutors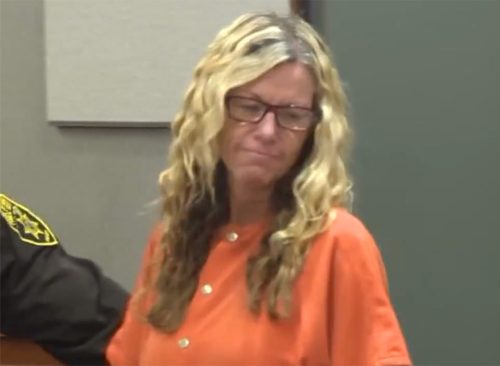 According to prosecutors, greed and freedom were reasons for the murders."Tylee had money, Lori wanted it, Tylee's gone," Blake told jurors. "JJ took time and he also lost his father. When he lost his father, he became much more difficult to care for. He was entitled to social security benefits. The defendant didn't want to have to take care of JJ anymore, he had money, JJ's gone."
Jurors Were Shown Photos of the Crime Scene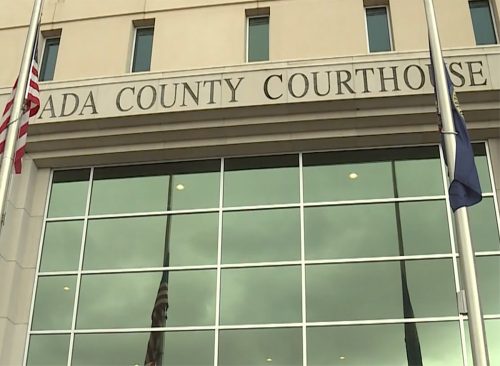 "They are showing the crime scene photos. Terrible," shared Gigi McKelvey, the host of Pretty Lies & Alibis, while live tweeting from the courtroom. According to the prosecution, Tylee Ryan's remains were burned and dismembered. Her hands had been cut off. Her brother was wrapped in plastic bags, which were taped around his head and arms.
His hands were still intact but bound and duct-taped together. "You will hear it described as a mass of bone and tissue," the prosecutor told the courtroom as jurors looked at the disturbing images. "The defendant's daughter. Her DNA was discovered on a pickaxe and shovel on Chad's property."
Tammy Daybell Died From Asphyxiation Not Natural Causes
During the first day of trial, prosecutors revealed how Chad Daybell's wife Tammy died. It was first believed she died of natural causes, but Blake stated in court that wasn't true. "Blake says Tammy Daybell died 'at the hands of another and died of asphyxiation,' according to Utah medical examiner.
After Tammy died, Alex Cox said, 'I hope I'm not their fall guy' (referring to Chad and Lori). Alex died the day after he said that," tweeted Nate Eaton, news director at East Idaho News.
10 Days Before Tammy Daybell Died, She Reported a "Weird" Incident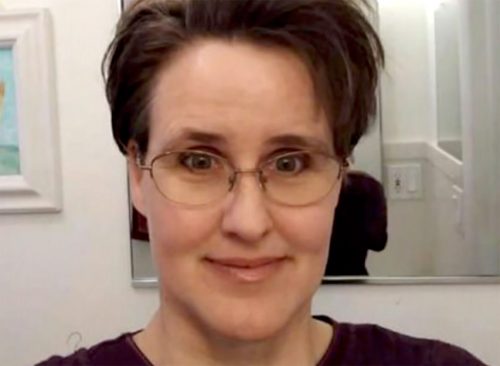 Ten days before she died, Tammy Daybell said a masked man shot her several times with a paintball gun. She filed a report with the Fremont County Sheriff's Office, and a deputy investigated the claim, according to East Idaho News. Tammy detailed what happened on a neighborhood Facebook group.
"Something really weird just happened, and I want you to know so you can watch out," Daybell wrote. "I had gotten home and parked in our front driveway. As I was getting stuff out of the back seat, a guy wearing a ski mask was suddenly standing by the back of my car with a paintball gun. He shot at me several times, although I don't think it was loaded. I yelled for Chad and he ran off around the back of my house."
J.J. and Tylee Were Last Seen Alive in September 2019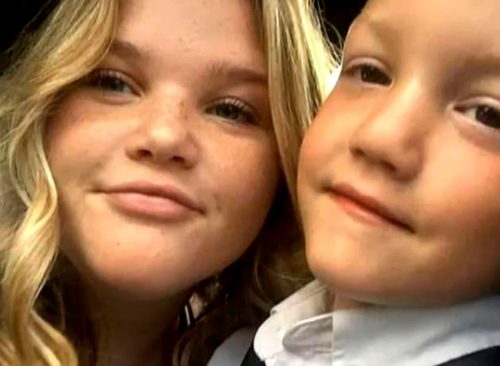 Larry and Kay Woodcock, JJ's grandparents, reported the siblings missing in November 2019. Tylee Ashley Ryan, age 17, and Joshua Jaxon "JJ" Vallow, age 7, were seen alive for the last time in September 2019. On Sept. 8, 2019, both kids were seen at Yellowstone National Park with their mother and uncle, Alex Cox. According to Idaho News 6, this was the last time anyone saw the teenager.
Vallow enrolled JJ on September 3, 2019, at Kennedy Elementary in Rexburg, Idaho. School Principal Josh Wilson told East Idaho News. Three weeks later, on Sept. 23, 2019, JJ last attended class, and the following day his mother unenrolled him, saying she would homeschool the boy. "He wasn't absent for months," Wilson said. "Once they're disenrolled we don't track attendance."
What to Know About Vallow's Brother Alex Cox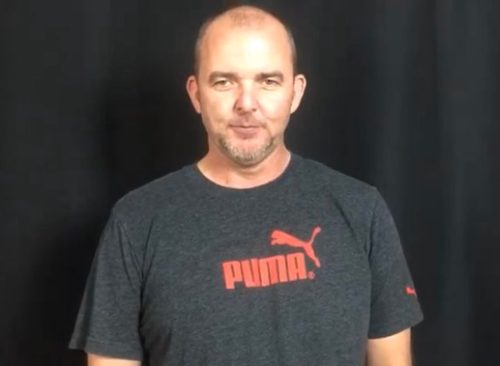 Alex Cox was Vallow's older brother and one of the last people to see both JJ and Tylee alive. He had a history of violence. According to ABC News, Cox attacked Joseph Anthony Ryan Jr, Vallow's third husband in 2007.
Ryan was Tylee's father and the adoptive father of her first son, Colby. Cox tasered Ryan and threatened to kill him. After pleading guilty in a Texas court, Cox was sentenced to 90 days in prison and five years' probation.
Cox Also Shot Vallow's 4th Husband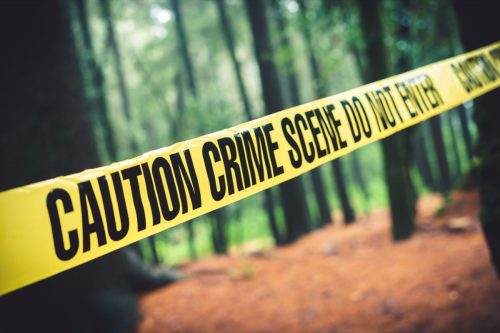 But that isn't his only altercation with one of his sister's husbands. On July 11, 2019, he fatally shot her fourth husband, Charles Vallow. Adam Cox, who is a brother of Vallow. He claimed self-defense and wasn't charged. Adam Cox, a brother of Alex and Lori, warned the police about his family.
He reportedly told officers: "Lori and Alex planned Joe's death. I'm telling you there is something wrong about Lori and Alex and this belief they have. Lori thinks death is nothing. There are just a lot of red flags for me." 
Joseph Ryan Died in 2018 and Questions Swirled Around His Death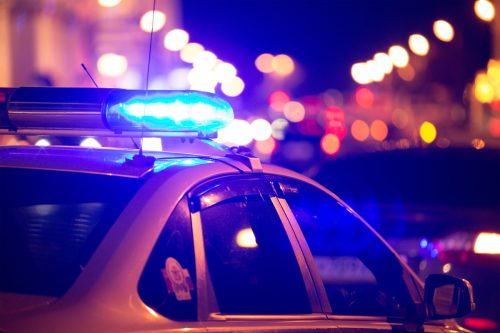 In April 2018, Ryan (Vallow's third husband) was found dead in his Phoenix apartment. His body wasn't discovered for more than a week after he died. Authorities notified his ex-wife, Vallow, who was listed as his next of kin despite their marriage ending 14 years earlier. He died of a heart attack, but there was some question surrounding his death due to concerning audio recordings of Vallow threatening to kill her third husband.
The Unsettling Recording of Vallow Threatening to Kill Ryan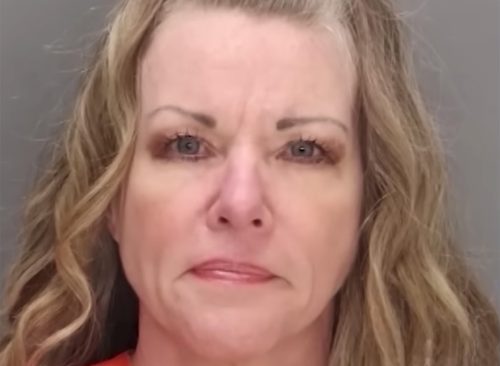 There's a recording of Vallow ranting for 40 minutes about her third ex-husband Ryan and how she wanted to kill him. The recording was sent to Ryan's sister, who gave it to the police. It's from an October 2018 gathering of people for the Second Coming of Christ, according to PEOPLE.
"He told everybody that I was this lying, crazy Mormon and got up in court and said all these horrible things about me and turned it around to where the judges believed him instead of me," Vallow can be heard telling a group of people in a recording obtained by the East Idaho News.
"I went through a lot of years of this kind of hard stuff, and I was going to murder him. I was going to kill him, like the scripture says. Like Nephi killed — just to stop the pain and to stop him coming after me and to stop him coming after my children." She continued, "I just felt I couldn't take it anymore, and I would go through the scriptures and I would find all the things like, if he comes against you once, if he comes against you twice, three times then you can kill him. It says it in the scriptures! I was like, there it is, there's my answer. I don't want to do anything wrong. I do not have a murderous heart. I just want it to stop the bleeding and stop the pain," Vallow said in the recording.
Investigators Believe Cox Was Connected to the Death of JJ and Tylee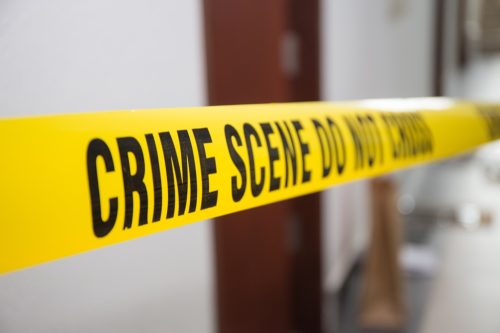 Investigators believe Cox was tied to the death of Daybell's two children. ABC 15 Arizona reported back in 2021, "In the indictment, released to the media, Alex Cox, Lori Vallow's brother, is also listed as a defendant and co-conspirator in the first-degree murder charges of Vallow's children and "Tammy" Daybell."
Cox's cell phone played a large part in finding the remains of Tylee and JJ. KTVB 7 reported, "Rexburg Police worked with an FBI team that traces phones to ping where Cox's cell phone was, which puts his phone near the pond and pet cemetery on Daybell's property at different times in September 2019. JJ's and Tylee's bodies were later found near those two areas."
In addition, according to Newsweek, "Video footage seen in [the Netflix true-crime documentary]  Sins of Our Mother shows Lori Vallow and Alex Cox moving items in and out of a storage locker in Rexburg, Idaho, in November 2019, when Tylee and JJ had been declared missing. The locker was rented by Lori Vallow."
The Questionable Text Chad Daybell Sent His Wife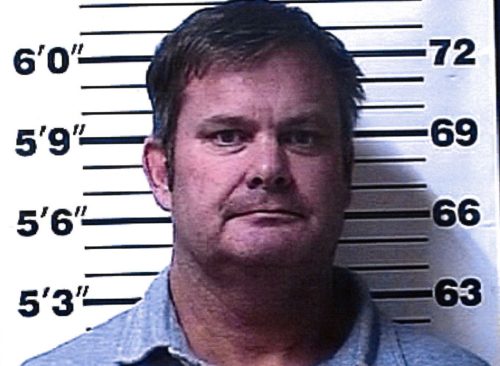 On September 9, 2019, one day after Tylee was seen for the last time at Yellowstone National Park, Cox was on Chad Daybell's property, according to the probable cause affidavits for his arrest.
Fourteen minutes after Cox left the property, Daybell sent his then-wife Tammy Daybell a text that reads, "Well, I've had an interesting morning! I felt I should burn all of the limb debris by the fire pit before it got too soaked by the coming storms. While I did so, I spotted a big raccoon along the fence. I hurried and got my gun, and he was still walking along. I got close enough that one shot did the trick. He is now in our pet cemetery. Fun times!" 
Alex Cox Died in 2019 of Natural Causes
On Dec 12, 2019, Cox was found dead at age 51. According to East Idaho News, "the Gilbert Arizona Police Department was called to Cox's home where he lived with his wife, Zulema Pastenes. The couple had been married two and a half weeks." A 59-page redacted report provided more insight, and East Idaho News reported that Cox's stepson found him on the floor of the bathroom "gasping for air as vomit came from his mouth.
The stepson called 911, and first responders rushed to the home. Cox was taken to Banner Gateway Hospital, where he was pronounced dead." Autopsy and toxicology reports obtained by the outlet in May 2020 "show that a medical examiner determined Cox died of natural causes. The report indicates Cox died of blood clots wedged into the arteries of his lungs. High blood pressure also contributed to his death."
Children's Remains Found in 2020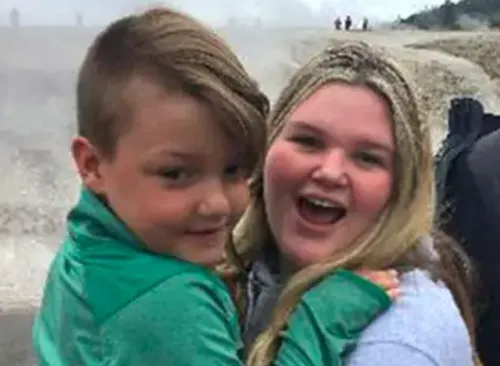 J.J. and Tylee dominated headlines for months, and public demanded to know where the children were. Vallow did nothing to help the investigation and never helped look for them. The bodies of the missing kids were found in the backyard of Chad Daybell's Idaho home on June 9, 2020.
The discovery was made when the FBI tracked the cell phone of Vallow's deceased brother, who was there on two dates that align with the last time the children were seen, according to an unsealed probable cause affidavit obtained by PEOPLE. 
Vallow Believed Her Kids Were "Zombies"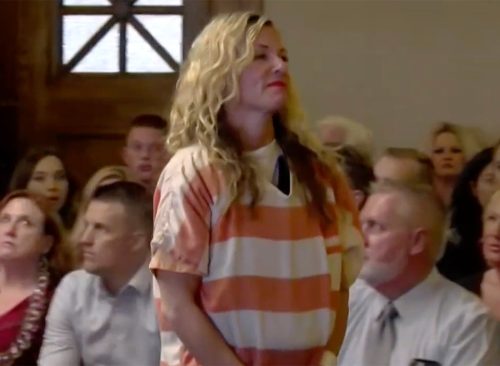 Just a few months before her children went missing, Vallow reportedly told friends that JJ and Tylee had become "zombies," and it was her mission to "rid the world of zombies." "[T]he term 'zombie' refers to an individual whose mortal spirit has left their body and that their body is now the host of another spirit," Rexburg police Lt. Ron Ball wrote in the filed affidavit.
"The new spirit in a 'zombie' is always considered a 'dark spirit.'" "While the 'dark spirit' inhabits the host body, the person's true spirit goes into 'limbo' and is stuck there until the host body is physically killed," wrote Ball, summarizing the couple's alleged religious beliefs as described by the friend, Melanie Gibb. "As such, death of the physical body is seen as the mechanism by which the body's original spirit can be released from limbo."
Heather Newgen has two decades of experience reporting and writing about health, fitness, entertainment and travel. Heather currently freelances for several publications.
Read more