Houston Woman Lost 200 Pounds By Walking Daily
Shenisha Armealine topped the scale at 442 when she finally decided to change her life. 
Walking is one of the best workouts, according to the Centers for Disease Control and Prevention. Not only does it not require any special skills, it is totally free and doesn't require a gym membership or expensive equipment. "A single bout of moderate-to-vigorous physical activity can improve sleep, memory, and the ability to think and learn. It also reduces anxiety symptoms," they say. Walking can also lead to serious weight loss, as can be evidenced by the case of Shenisha Armealine, 27, who dropped 200 pounds simply by putting one foot in front of the other, literally and figuratively. 
1
Shenisha Armealine Weighed 442 at Her Heaviest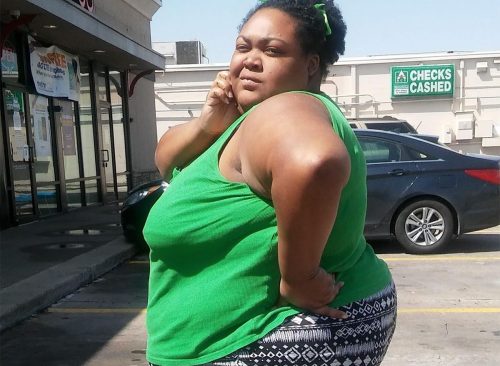 Shenisha Armealine began walking in 2017 after topping the scale at 442 pounds. She had just survived Hurricane Harvey, which swept through Houston, where she lived and utterly destroyed her life. 
2
She Lost "Everything" in Hurricane Harvey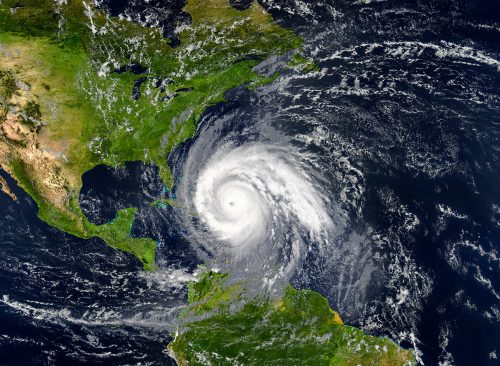 "I lost everything I owned," Armealine told " Good Morning America." "My mental health was not really well, and I just I started walking."
3
She Started Walking 15 Minutes a Day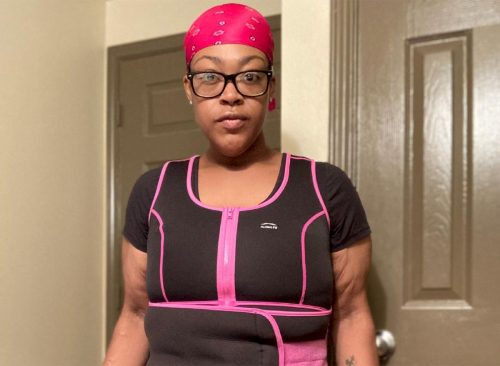 She started walking 15 minutes a day. Soon she was inspired to start jogging and improved her diet. "Even if I could only go 15 minutes tops — and had to take seven breaks — I did it," she added to the Houston Chronicle.
4
She Also Started Therapy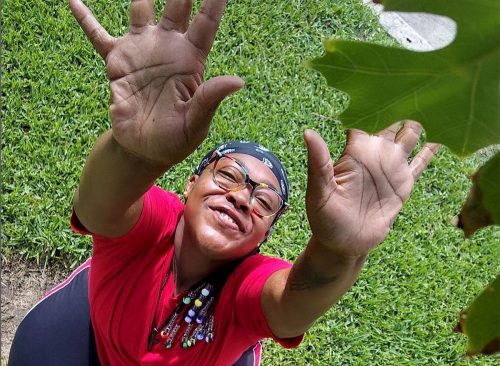 She also started therapy and incorporated other healthy habits into her life, like reading and journaling. "I'd been given steps towards loving myself," Armealine said.
5
She Changed Her Lifesyle
She also changed her diet, and started taking supplements and drinking protein shakes. She added other exercises into her routine, like jumping jacks, and squats, and started jogging. By 2018, her weight was down to 375. "That's what I did every week," she said.
6
She Kept Losing Weight and Joined a Gym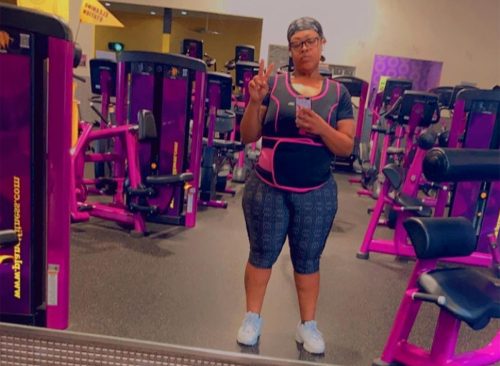 In 2019, she lost another 75 pounds. She started doing 30 minutes on the treadmill in her apartment gym, and eventually felt comfortable enough to join Planet Fitness. "I was nervous," she said. "I usually don't step out of my comfort zone, but I knew I was doing this for my spirit."  The gym ended up being a welcoming place. "I didn't know where to start," she said. "And they wanted to help."
RELATED: Mom Lost 66 Pounds With These Simple Changes
7
Now She Is Down to 224 and Sharing About Her Journey to Inspire Others
Now she is down to 224 pounds and hopes her experience inspires others. "My life has a new perspective," she told GMA. "This is not just weight loss or weight gain. This is motivation." Now a college sophomore, she is sharing her journey on social media. "Once you realize who you are and you can love yourself, once you can believe in yourself and love who God created you to be the, the sky's like literally the limit," she said. "There is nothing you can't do."