Woman Quits Job and Makes $100K a Year by Renting out Her Home While She Lives in an RV in the Driveway
How one Washington state couple turned a side hustle into a full-time salary. 
When Alexi McKinley had her first child she realized she didn't want to return to work. "I'm not going back," she explained in a TikTok. "I'd hate to have someone else raise my kid, even though sometimes that might be a good idea", she joked. At the time, the 26-year-old had a corporate sales manager job for a Marriott hotel where she made $45,000 a year. Her husband is self-employed and owns a construction and tractor-services company. But, just having one income was tough for the couple, so they decided to rent out their newly built home, live in their RV in the driveway and now they're on track to earn over $100,000 in one year–more than double McKinley's annual salary. 
Got the Idea from Family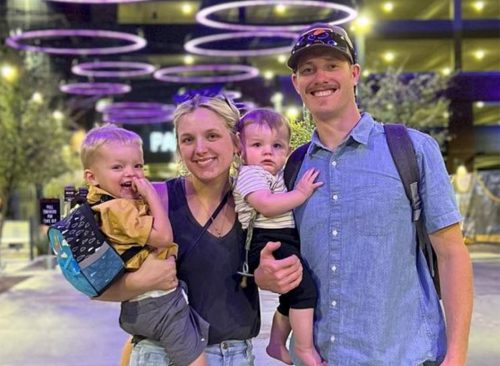 McKinley was determined not to go back to work so she could be with her family, but living on her husband's income wasn't enough. It was a struggle until a family member suggested they rent their house out on Airbnb. "We were at my cousin's house and my cousin was like, 'oh my God I know someone in Anchorage who did Airbnb for three months out of the year and made $60,000 in three months,' she said in her clip about not returning to work. 'I was like, 'sign me up! Put me in, coach. Put me in.' 
McKinley was in "Desperate Need of an Income"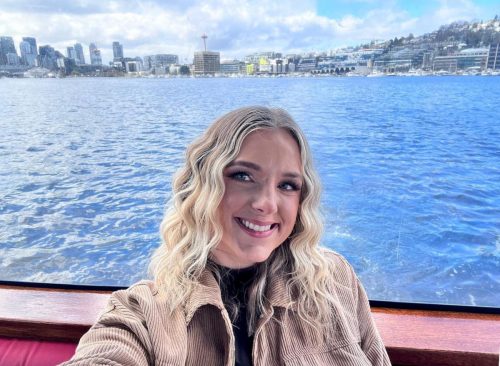 The financial instability during the pandemic was stressful for McKinley and her family. "We thought that sounded like crazy money, and we were in desperate need of income," she told Insider. "It was the middle of the pandemic and the future was very uncertain. Our goal was to pay our mortgage every month with Airbnb."
"We Just Figured Out How to Do It On Our Own"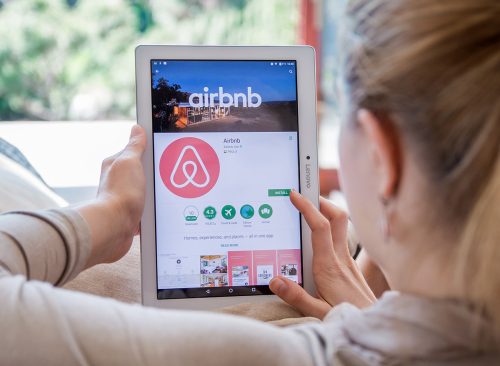 After the family returned from their cousin's house, they immediately went into action and listed their house. She went on to explain in her video, "We get home from our trip over at my cousin's house. Put our listing on Airbnb and VRBO and within 24 hours we were booked out for two weeks. We just kind of figured out how to do it on our own, and now we've been doing it for two years. In year one, I replaced my $45,000 salary. For this year, we're projected to hit over $100,000 for the year."
Location and Nightly Rate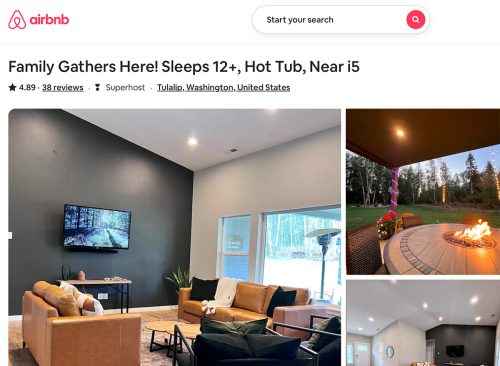 One of the reasons McKinley and her family do so well with their Airbnb listing is because of how much they're able to charge. The house is located in Marysville, WA, about 45 minutes outside of Seattle. "Our average nightly rate is $600 in peak season and $450 in the slow season," she told Insider. 
Borrowed Money from Family to Buy a Trailer to Live in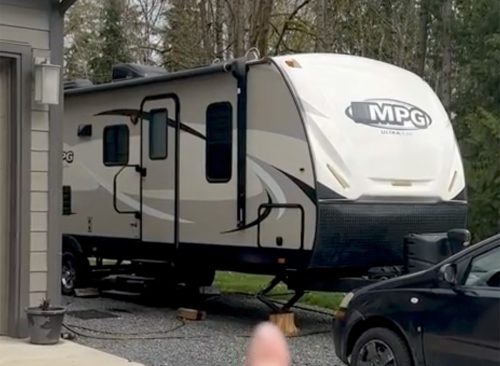 The family had to move out of their house in order to rent it to others, but didn't have anywhere to go. At the time, they had a 2008 18-foot KZ Coyote camper they would use on trips with friends. They also lived in it for a couple of months during the construction of their house. The mom told Insider, "By the time the next camping trip rolled around, we were expecting our second child and needed something that could accommodate all four of us." So now that the family was growing, they had to upgrade quickly, but didn't have the funds for a bigger camper. "In October 2020, the perfect trailer came up on Craigslist: a 2018 32-foot MPG travel trailer. We toured it, immediately fell in love with it, and bought it for $23,000 the same day, thanks to a loan from my grandparents," she explained. 
How They Got Their House Ready for Guests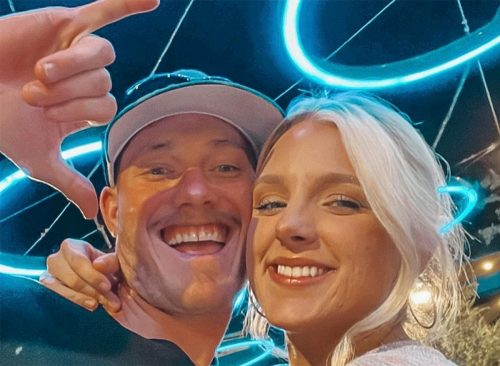 The couple knew in order to be successful with their new business venture, they had to take it seriously and get the house fully ready for guests. "We moved all of our personal items into the locked master bedroom or the garage, which we used as personal storage," McKinley told Insider. "We simplified the house and rid it of anything fragile or important to us. We cleared the pantry and refrigerator except for items like flour and spices." In addition, they scrubbed the house to make it sparking clean from floor to ceiling and bought new bedding for each room. "We furnished every bedroom with new sheets, new comforters, matching bed frames, and decor. We went to Costco and bought new pots, pans, utensils, a paper-towel holder, and water to stock the fridge. We bought packs of sponges, soap, shampoo, conditioner, and blow dryers for the bathrooms. Anything we replaced found a new home in the trailer, which was nice because it already felt familiar when making the move."
Guests Don't Mind They Live in the Driveway and Invite Them Over Sometimes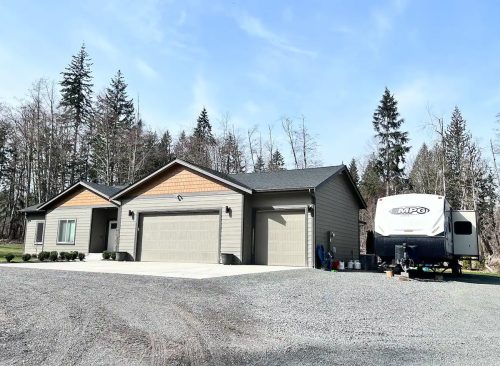 McKinley is upfront about her family living in the driveway and guests haven't minded so far. "None of our guests have seemed to care that we're in the driveway, and a lot of them even invite us over to hang out with them on the back patio," she told the outlet. "My husband usually takes them up on it, but I'm a bit more introverted and like to keep a distance for business purposes."
There's a Lot of Compromising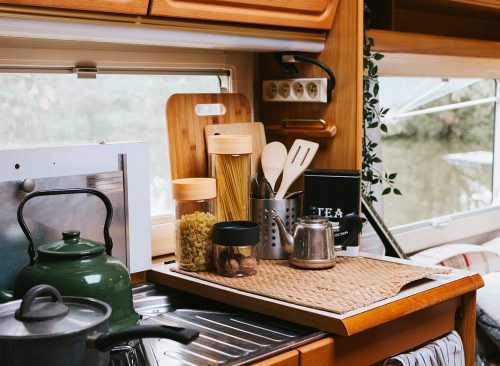 Living in a trailer full-time is a big commitment and sacrifice. McKinley said, "We have to be strategic about utilizing space where we can. I do all of my work in my car or at Starbucks. My husband cooks outside on his Blackstone. We've purchased things to stay organized like a hanging jewelry holder and bins for pens, notepads, mail, and my makeup. We have a place for everything, but we still end up dancing around each other a lot." She added, "There aren't a lot of places to stretch out, the walls are extremely thin, and sometimes going outside is not an option, especially in Washington's rainy winters. It's also hard not having a washer and dryer. We end up bringing our laundry with us to all of our friends' and families' houses and hand-washing dishes."
The Payoff is Worth It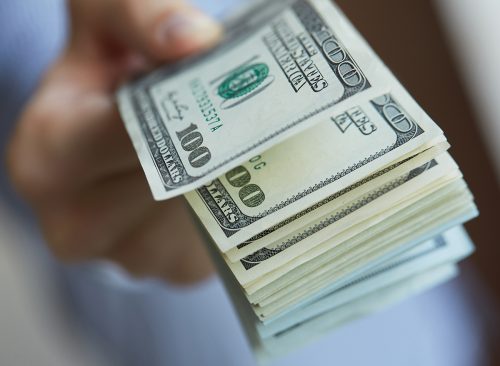 Besides making double the amount of money they'd hope for, there's been other benefits of their hard work. The mom of two said, "One of the coolest things about this business is that we've been able to travel a lot. Last year we traveled to Nashville, Tennessee; Maui, Hawaii; Huntington Beach, California; New York, Idaho, and Arizona." Although they're making plenty of money to cover their expenses and turn a profit, they always look for ways to save. "On average, we make between $3,000 to $5,700 a month, with our highest month being more than $9,500 in July 2021. Our mortgage is $2,700 a month, so it's always covered. We pay our cleaner $150 per turnover, but sometimes we do it ourselves to save a buck."
Heather Newgen has two decades of experience reporting and writing about health, fitness, entertainment and travel. Heather currently freelances for several publications.
Read more