Influencer Gives Waitress Car Instead of Tip, But Here's Why People Are Mad
Why some people are slamming MrBeast for giving away a car. 
Working in a restaurant is honest hard work that can be very rewarding, but anyone who has waited tables knows that people aren't always friendly and tips can quite frankly suck at times. But a server just had a life-changing experience thanks to one special customer. YouTuber MrBeast (real name Jimmy Donaldson) just gifted one woman a car and went viral for his act of kindness. However, not everyone praised the influencer and here's why. 
The Waitress Was Stunned By the Gesture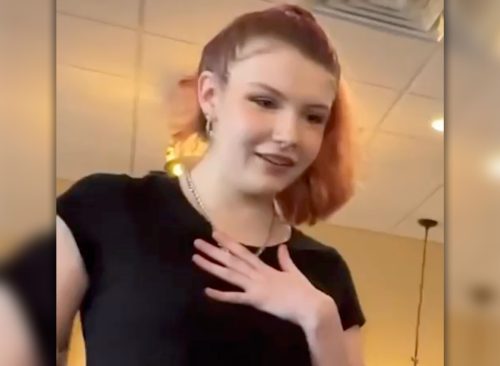 In a recent TikTok, MrBeast shares how he gave a waitress named Amy a new car. In the clip that's been seen over 60 million times, "What's the biggest tip you've ever gotten?" Donaldson asked, with Amy replying by saying it was around $50. "Has anyone ever tipped a car?" Donaldson asked, handing her a set of keys. The two walk outside and he shows her a new car. The server, who was in disbelief, questioned if it was a joke. She then teared up as she put her hands over her face.  "Oh wow, I wasn't expecting you to cry," Donaldson said in response."I was literally late to work today because the Uber was slow," Amy said. Then she added, "I'm in such shock right now. I don't even know how to drive. "Enjoy the car," Donaldson said as the short clip ended. 
Viewers Had a Mixed Reaction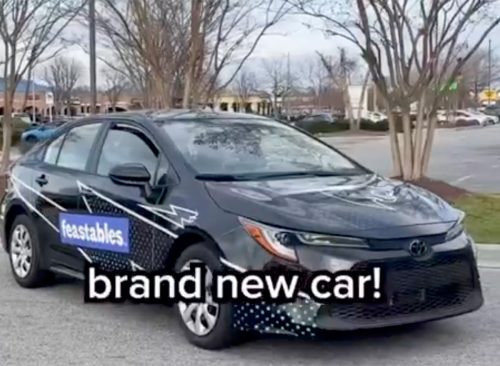 The car that was given to the server was new, according to the video, but has a logo advertising the influencer's chocolate brand plastered on the side. In addition, there's a logo on the hood with Donaldson's YouTube channel, which prompted viewers to weigh in. "So basically she has to do promotion for his company by driving the car," one person Tweeted. "He also is getting a big tax write off from this. But she gets a new(ish) car (with detailing [?]) instead of ubering. Oh she has to pay for gas and insurance too." Another person Tweeted, "I'd kill myself if I got gifted a car that was branded with Mr. Beast feastables chocolate bar." Someone else joked, "W gesture but I'm getting that car re painted the next day." "Ok l'm glad she got a car but you really got to self promote [using] her? It's not giving.. this is just an advertisement," a commenter wrote on the TikTok post. 
Others Defended the Generous Gift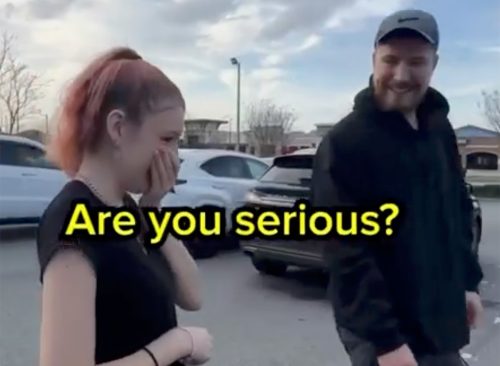 While there were people disappointed by the self-promotion aspect of the gift, others didn't seem to mind. One commenter wrote, "bruh so many people complaining about the feastables wrap. if I get a free car wrap it in whatever you want." "Best.Tip.Ever" another wrote. 'Wow keep doing amazing work brother," another comment read. "Legend" someone else wrote. 
MrBeast is the One of the Most Followed People on YouTube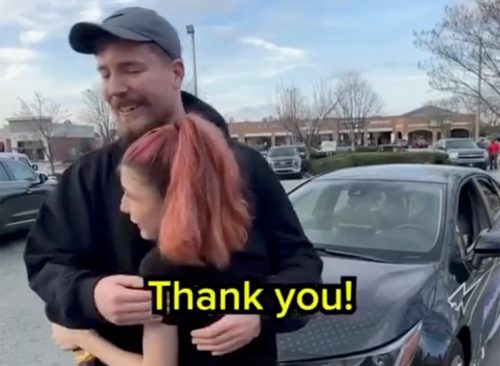 Donaldson has 139 million subscribers for his YouTube channel and is known worldwide for his big money and gift giveaways. Last year he gave away over $3 million, but that's not all. A couple lucky viewers also scored a jet and private island. Insider reported, "His philanthropic acts are often received with overwhelming support and positivity, but in January, he defended himself against backlash for a YouTube video in which he paid for 1,000 people to have sight-restoring cataract surgery, due to concerns that people should not be turning to big influencers to solve societal problems." 
How MrBeast Gives So Much Away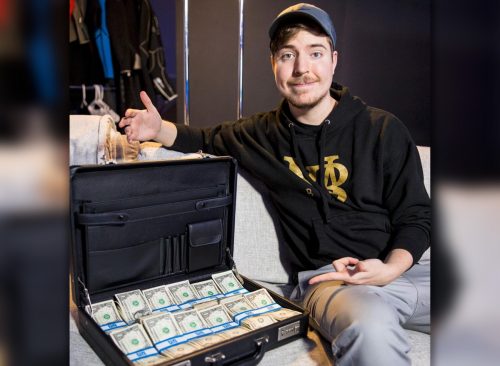 Donaldson is always coming up with large-scale productions and outlandish stunts like a Squid Games competition, minus the violence, where the grand prize was $456K. So how does he do it?  By going viral. The more he gives, the more views he gets and that equals money. The bigger audience, the bigger payday. In addition, he also gets sponsorships from companies. At just 24-years-old it's been reported that Donaldson is worth $100 million. According to Celebrity Net Worth, "Mr Beast has a net worth of $100 million. In November 2022 it was reported that MrBeast was looking for investors to buy-in to his business at a valuation of $1 billion. It has not yet been reported what investors, if any, he attracted or the final valuation. The net worth listed here takes into account a conservative valuation of his empire, while acknowledging that MrBeast has admitted he does not profit off his videos. He instead pours all the money back into production."
Heather Newgen has two decades of experience reporting and writing about health, fitness, entertainment and travel. Heather currently freelances for several publications.
Read more