Queen's Death Sparked "Insane" Argument In Royal Family, Report Claims
Here is exactly what went down the day the Queen died, according to a new report.
Exactly one year ago, on September 8, 2022, Queen Elizabeth passed away at Balmoral Castle in Scotland. In the hours leading up to her death, the beloved monarch's family rushed to her side to say their final goodbyes. However, King Charles and Princess Anne were the only ones who made it in time. This week, more details were revealed about the Queen's final hours, including the fact that her death came faster than anyone expected. 
1
Anne and Charles Happened to Be in Scotland in the Days Leading Up to Her Death
According to The Daily Beast, Anne and Charles were coincidentally in Scotland in the days before her death, with both making it to her bedside a few hours before she passed away. 
2
Anne Was Summoned Back to the Castle on Thursday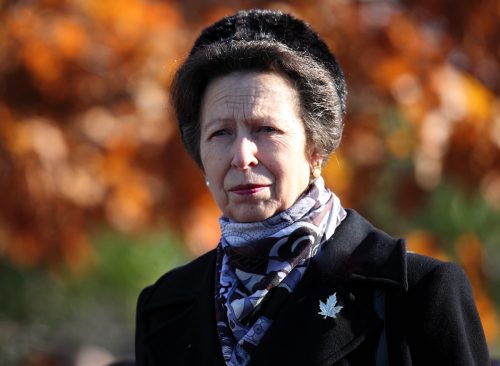 "Anne had stayed overnight at Balmoral on Wednesday, but, incredibly, on Thursday morning left the castle to fulfill an engagement at nearby Blairgowrie, where she was attending a Riding for the Disabled Association event," The Daily Beast writes. "She was summoned back midway through the engagement."
3
Nobody "Expected Her to Die on Thursday," Report Claims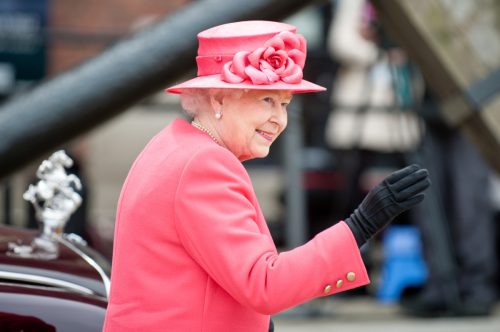 "Everyone knew, intellectually, that she could die at any moment, but on Wednesday, no-one expected her to die on Thursday," a source told the publication. 
4
The Queen Had Been Busy All Weekend and Even on Tuesday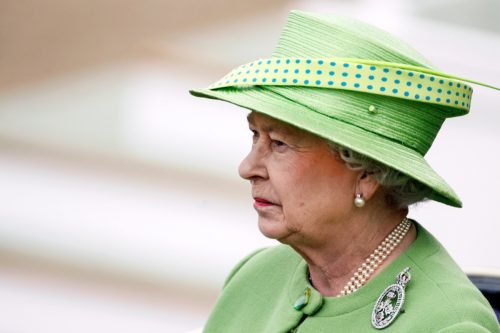 The Queen was feeling well enough over the weekend that she and agreed that outgoing Prime Minister Boris Johnson and incoming PM Liz Truss could join her at Balmoral on Tuesday, Sept. 6, for the official handover of power.
5
She Fulfilled Royal Duties Her Last Final Day Alive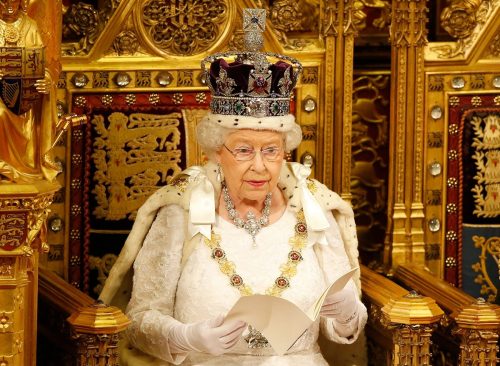 There was even a photograph of the Queen and Truss taken that day. That day, Johnson arrived at 11.16 a.m. and left at 11.55 am. Truss arrived at 12.22 p.m. and departed 33 minutes later at 12.55 p.m. She also honored Communications Secretary Donal McCabe with the Insignia of a Lieutenant of the Royal Victorian Order. "The queen took duty seriously, but these are not the typical actions of a woman who knows she is about to die," they write. 
6
She Was in a "Great Deal of Pain," Insider Claims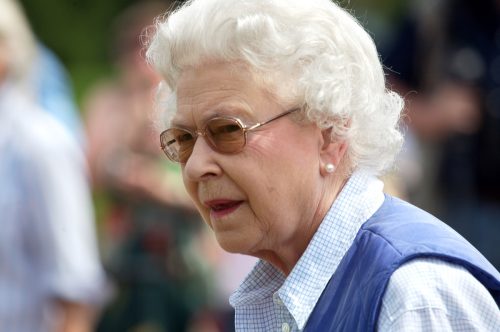 "The secret of her failing health was well guarded, but she had actually been very unwell for a lot longer than most people knew. She was periodically in a great deal of pain, her eyesight was failing, her hearing was failing and she would get easily confused," a source told the publication.
7
She Was in a Wheelchair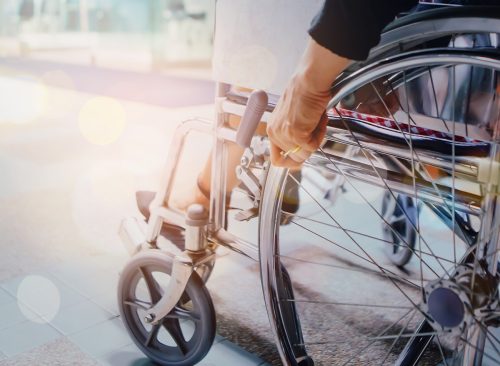 "She found it very hard to move. She was in a wheelchair most of the time. She had been so ill for so long that the fact that she was up on her feet being photographed meeting Liz Truss lulled people into a false sense of security," they added.
8
Sources Say She Had Bone Cancer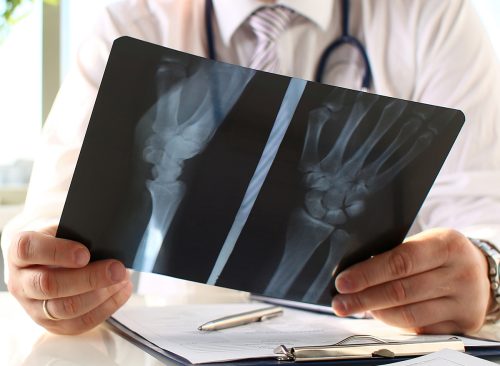 The Daily Beast notes that another source said that before her death, the queen had been diagnosed with bone cancer, which was also reported by her friend and biographer Gyles Brandreth.
9
Her Events Were Canceled on Wednesday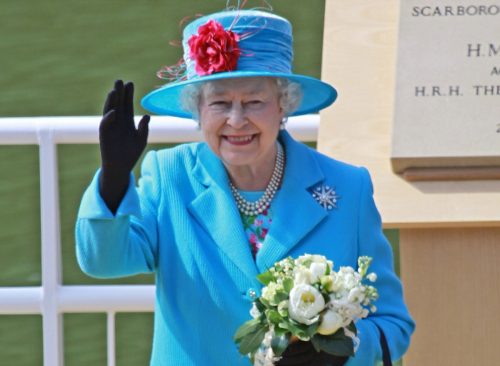 Late on Wednesday afternoon, there were hints that the Queen wasn't well. The Palace announced that after the "full day" on Tuesday, Her Majesty would not attend a virtual Privy Council meeting that evening. 
10
Things Happened Quickly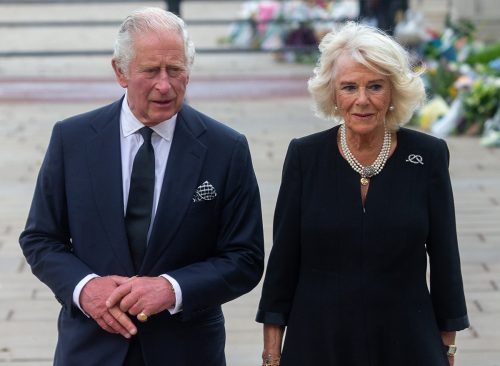 Most sources agree things happened pretty quickly. Charles and Camilla were hosting Jenna Bush Hager the night before the Queen's death as the Today correspondent was set to interview the future queen the following day. The next morning, she was told Camilla needed to postpone the interview. "They said, 'The queen is ill, and they have gone and rushed off to be with her.' We just said our hearts are with them."
11
The House of Parliament Was Informed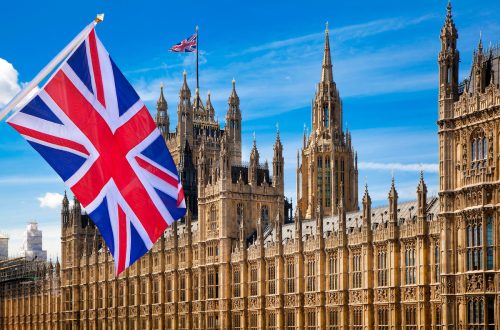 The exact timeline of her demise isn't clear. "As the gravity of the situation began to dawn, key government and establishment figures were told the news, and shortly after 12 noon, notes were passed to Truss and to Sir Keir Starmer, the leader of the opposition Labor party, in the House of Parliament, telling them the queen was unwell and they had to leave the chamber," they write.
11
Buckingham Palace Released a Statement Around Noon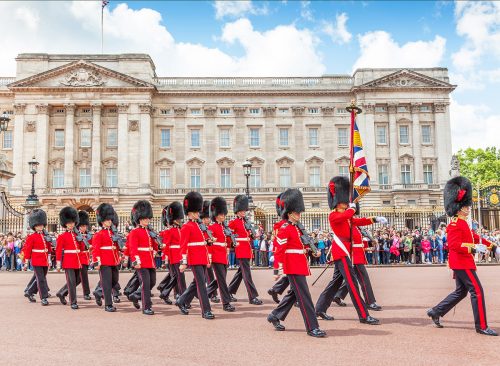 At 12:32, Buckingham Palace released a statement: "The queen's doctors are concerned for Her Majesty's health and have recommended she remain under medical supervision. The queen remains comfortable and at Balmoral."
12
The Family Started Heading to Balmoral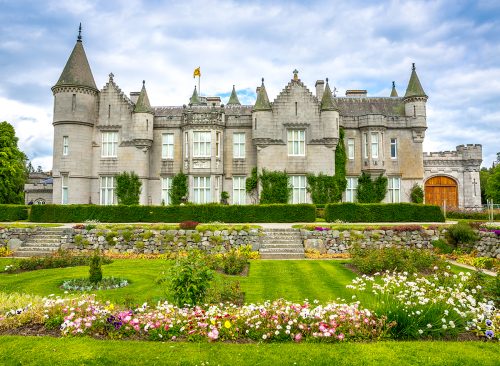 Buckingham Palace announced at 12.50 pm that William, Andrew, Edward, and Sophie were on their way to Scotland. "Things should have now at moved at dizzying speed, with a military jet laid on to whisk the royal party to Scotland reportedly due to take off at 1:30 pm. In the event, however, it didn't take off until 2:40 pm," they add. 
13
A Source Says That There Was an Argument As to Whether Meghan Could Sit on the Plane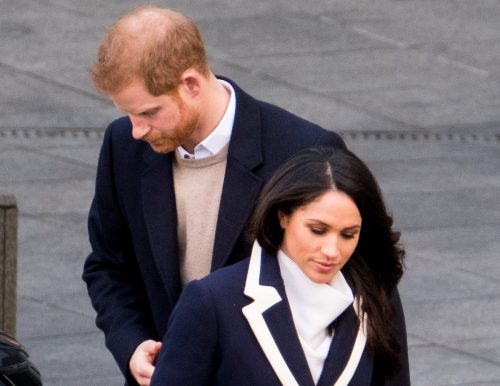 According to a military source, the delay was caused by an argument within the family over whether Meghan Markle should be given a seat on the plane. "It was insane," a friend of William's told The Daily Beast. "They had just spent two years slagging off the entire family and calling them racists. Harry had completely betrayed William, and he was holding the memoir [published after the queen's death] and the Netflix series over them as well. They hadn't exchanged a cordial word in months. And then he is texting him, saying, 'Can we get a lift with you.' I think if it had just been Harry, maybe a way could have been found. But Meghan too? Er, no thanks."
14
Harry and Meghan Announced They Were Heading to Balmoral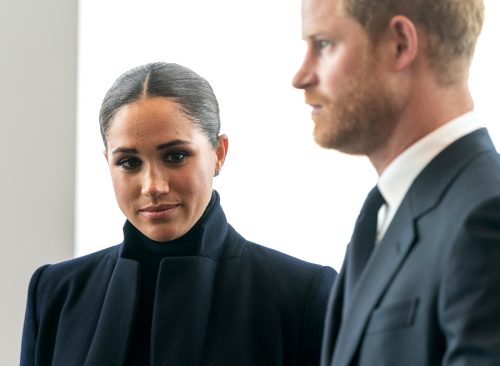 Harry and Meghan released a statement that they were both going to Balmoral. "You need an invite to go to Balmoral at any time, let alone a moment of massive constitutional upheaval. They knew Meghan wasn't wanted. No-one had replied to their messages, no-one had invited her to come. Kate, who had known the queen for decades, wouldn't have dreamed of being there at her deathbed. But for some reason, Meghan wanted to insert herself into it, so they tried to bounce the [future] king into accepting it by publicly announcing it."
15
Charles Told Harry Meghan Couldn't Come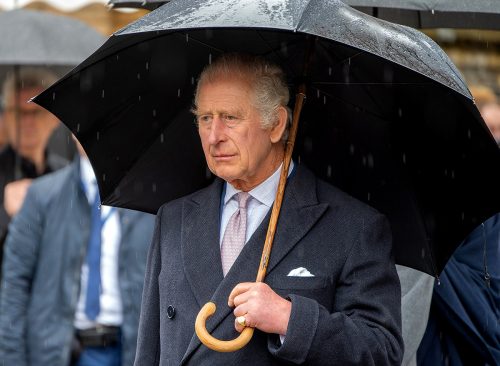 This was when Charles took action and told Harry not to bring Meghan. "We told our team to confirm: we'd be missing the WellChildAwards and hurrying up to Scotland. Then came another call from Pa. He said I was welcome at Balmoral, but he didn't want … her. He started to lay out his reason, which was nonsensical, and disrespectful, and I wasn't having it. Don't ever speak about my wife that way," Harry wrote in Spare. "He stammered, apologetic, saying he simply didn't want a lot of people around. No other wives were coming. Kate wasn't coming, he said, therefore Meg shouldn't. Then that's all you needed to say."
16
There Are Discrepancies As to Why the Plane Sat on the Tarmac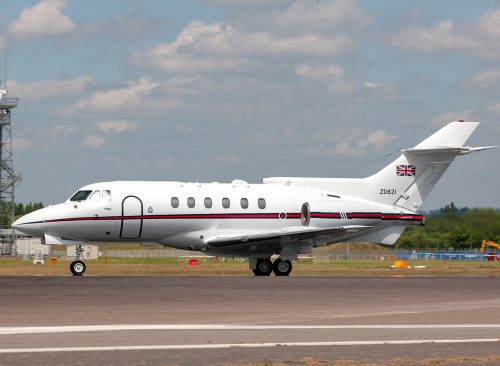 Harry said it was "mid-afternoon," and hadn't heard from his brother, so he had to charter a private plane. However according to a military source, the RAF jet carrying William, Edward, Sophie, and Andrew sat on the tarmac at Northolt airport for up to an hour before taking off at 2:40 pm. The reason for the delay? According to the source, it was because they didn't know if Harry was coming. 
17
The Queen Died at 2:37 PM, Insider Claims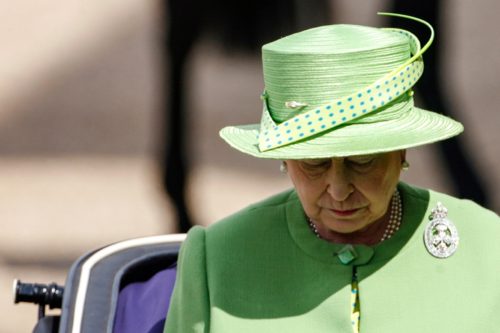 Another source dished to The Daily Beast that the Queen died at 2:37 pm, with the time on the death certificate at 3:10 pm. It is believed only Anne and Charles were in the room with Queen Elizabeth when she passed. 
18
The Family Was at Balmoral When the Announcement Was Made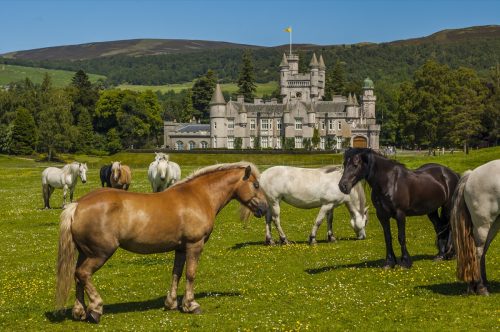 The family was at Balmoral when the palace officially announced her death at 6:30. However, Harry said that he learned about the death via a BBC alert. That night, King Charles and Prince William dined alone while Harry ate with Anne, Edward, and his disgraced uncle Andrew.
RELATED: 7 People Who Have Been Cut Off by Meghan Markle, Sources Say
19
The Queen Left Balmoral on Sunday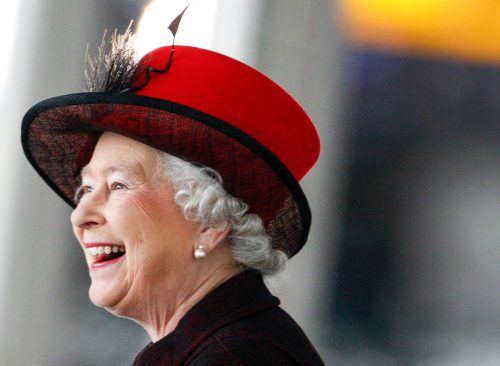 The following day, the Queen's body was removed from her bedroom and moved to the ballroom, with family and friends visiting on Saturday. On Sunday, the coffin traveled to Edinburgh.