Teens Face Life in Prison After Throwing Rocks at Car And Killing Driver. "Like a Shotgun Blast."
Three young men face life in prison for their involvement in the death of 20-year-old Alexa Bartell.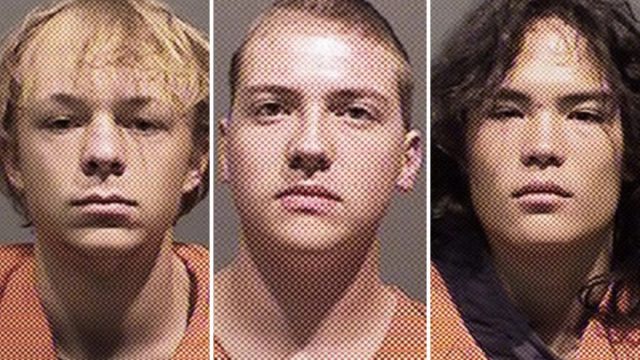 Three 18-year-old high school seniors were formally charged Wednesday with first-degree murder, attempted murder, assault and attempted assault in the death of a 20-year-old woman who was killed when a rock was thrown through her windshield while she was driving. The men face life in prison without the possibility of parole if convicted of first-degree murder, The Denver Post reported.  
"This was a beautiful young woman with her whole life in front of her who was simply driving home," Jacki Kelley, a sheriff's office spokesperson, told reporters. Read on to learn about the victim, the teenagers accused in the incident, and the other victim's account.
A Friend Helped Find Alexa Bartell
Bartell was on the phone with a friend as she drove her yellow Chevrolet Spark down a Colorado highway. The call abruptly went silent and the concerned friend tracked Bartell's iPhone to a field, the Washington Post reports. She raced to the location and found Bartell inside her car. 
Victim Died As a Result of a Rock Smashing Through Her Car Window, Police Say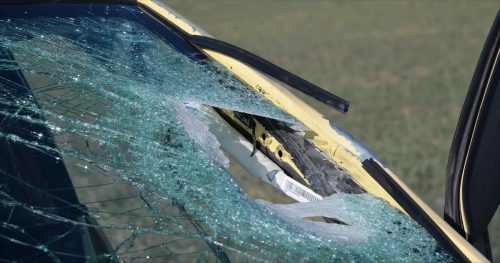 The Jefferson County Sheriff's Office issued a press release that stated, "Alexa was killed when a rock was thrown through her windshield as she was driving northbound in the 10600 block of Indiana Street at approximately 10:45 p.m. on Wednesday, April 19. Alexa's vehicle was the last of a series of vehicles struck by large landscaping rocks in a spree that began shortly after 10:00 p.m. that night at 100th and Simms in Westminster."
Not a TikTok Challenge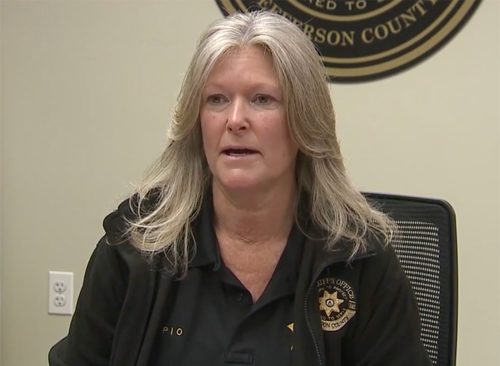 Police were able to find the suspects within a few days due to forensic evidence and help from the public. Joseph Koenig, Nicholas Karol-Chik and Zachary Kwak were arrested nearly a week later. "This really came from cell phone device forensic evidence and then supporting information from our public," Kelley said.
Throwing rocks at cars is not a social media trend, Kelley told reporters. "We have not seen any evidence of this being related to a TikTok challenge." When asked why the suspects were throwing rocks, Kelley responded, "Those interviews happened last night and I don't know how successful they were. They were arrested in their homes, they were brought to the sheriff's office for questioning and then they were booked into our jail." She added, "I don't know how valuable those conversations with our suspects were."
The Suspects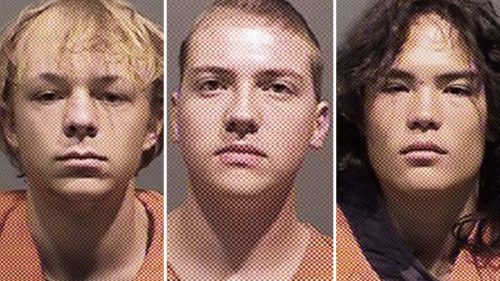 Police said, "While it remains unclear at this time which suspect(s) were driving throughout the spree, the suspect vehicle is a black 2016 Chevy Silverado. All three are suspected of throwing rocks and all three are currently facing charges of First Degree Murder, Extreme Indifference. Additional charges are expected to be filed and the First Judicial District Attorney's Office will determine final charges."
The three suspects will be in custody until "they have a court appearance," Kelley said. "This is a no bond charge. This is first-degree murder with extreme indifference."  They are scheduled to appear in court next week.
Police informed Bartell's family shortly after the suspects had been arrested. "We were able to call them in the middle of the night," Kelley said. "Once we had secured the suspects and brought them to the station, and those calls were made. They were just so grateful. They're still suffering from the greatest loss possible, but this is the beginning of the journey that they'll be on next, and they're incredibly grateful that these suspects are at least identified and brought to justice for what they've done."
The Rocks Hitting Car Windshields "Sounded Like a Shotgun Blast"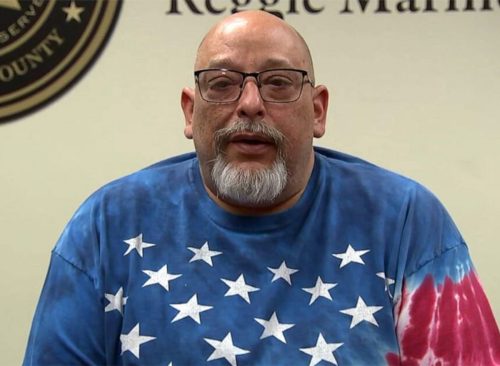 Nathan Tipton, a Lyft and Uber driver, was another victim and suffered minor injuries. He had dropped off a customer around 10:15 p.m. and was driving southbound on Highway 93 and heard what "sounded like a shotgun blast," he told reporters. The sound "scared the heck out of me," Tipton said.
Tipton Thought It Was 'Wind Damage"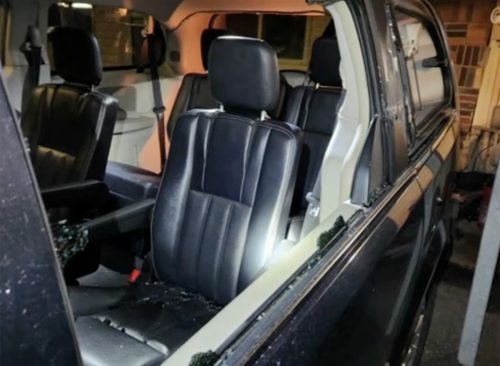 Tipton didn't realize at first his car had been struck by a rock. He pulled over but then "thought it was just wind damage, so I continued on home," he said. As he continued to drive, he spoke to his wife on the phone, who told him a girl had died after getting struck by a rock. He then looked at the sliding glass door of his Chrysler minivan and said he saw "both those windows got shattered out — from what I imagine was a rock hitting my window."
RELATED: New Disturbing Details in Bryan Kohberger's Case as His Suspect's Behavior Towards Women Uncovered
"Nobody Should Lose Their Child for a Random Act"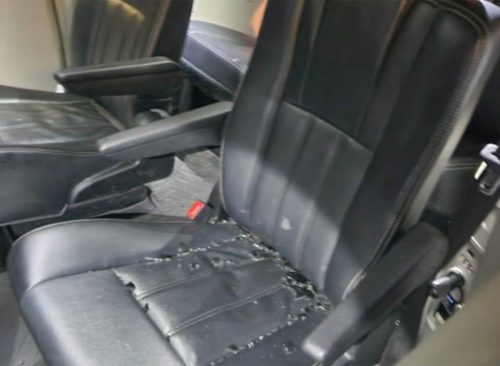 Tipton reported the incident to the police, who responded and took pictures of his vehicle. The motorist said nobody was on the side of the road when his car had been hit and believes the rock was thrown from a car driving in the other direction.
"When I found out that this series of events actually took a young lady's life, I feel for Alexa and her family. It put me in a bit of a shock. My wife, it really got to her," the dad of three said. "Nobody should lose their child for a random act. … It's heartbreaking," said Tipton.
Heather Newgen has two decades of experience reporting and writing about health, fitness, entertainment and travel. Heather currently freelances for several publications.
Read more