Couple Sentenced to Life for the "Unimaginable" Torture and Murder of 10-Year-Old Anthony Avalos
Family of Anthony Avalos reads emotional victim impact statements in court as Heather Maxine Barron and her boyfriend Kareem Ernesto Leiva are sentenced to life in prison.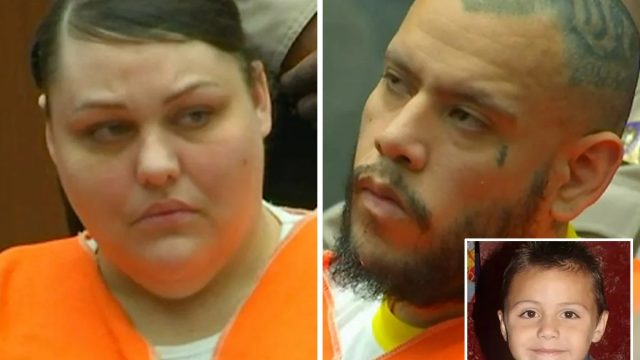 A California mother was sentenced to life in prison for the torture and murder of her 10-year-old son Anthony Avalos. Heather Maxine Barron, 33, and her boyfriend Kareem Ernesto Leiva, 37, were both convicted of first-degree murder in March and had faced the death penalty, however they'll spend the rest of their lives in jail since Los Angeles County District Attorney George Gascón had said his office would no longer seek capital punishment after he won his 2020 election. Family members read devastating victim impact statements in court this week and called Barron a "monster" and "evil."
Mother and Boyfriend Inflicted Years of Torture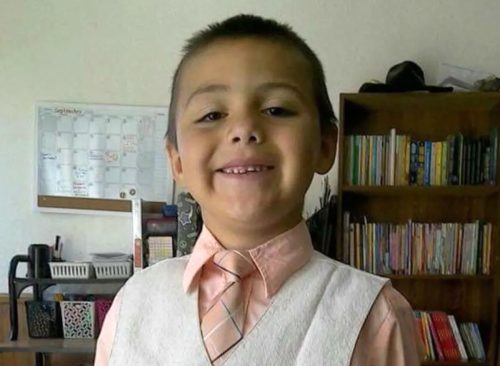 Avalos died in June 2018 of blunt force trauma to the head and endured years of abuse. ABC News reports, "Forensic neuropathologist Dr. Cho Lwin of the L.A. County Coroner's Office testified about the severe injuries to Anthony's brain – 'multiple blunt force impacts' that ranged in age from one day to three weeks." Lwin said. "This kind of level, you have to have accumulated those kinds of repeated injuries." Avalos' body was also covered in bruises and showed signs of malnutrition and dehydration. According to NBC News the 10-year-old "suffered years of physical, sexual and emotional abuse." 
Barron and Leiva Took 'Pleasure" From the Torture, According to Judge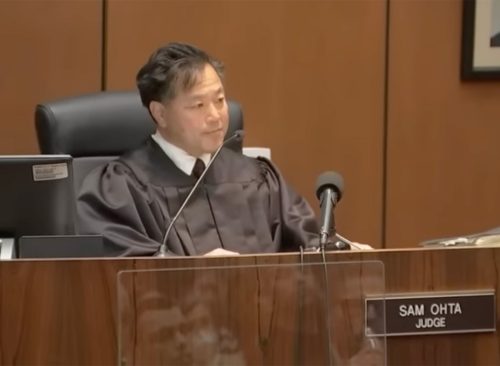 Last month Judge Sam Ohta found Barron and Leiva  guilty of first degree murder and torture. Fox News reports, "The defendants 'derived pleasure from seeing Anthony suffer,' the judge said. According to the judge, Anthony was deeply malnourished, dehydrated and had severe head trauma." 
Avalos Was Locked in His Room Without Access to Water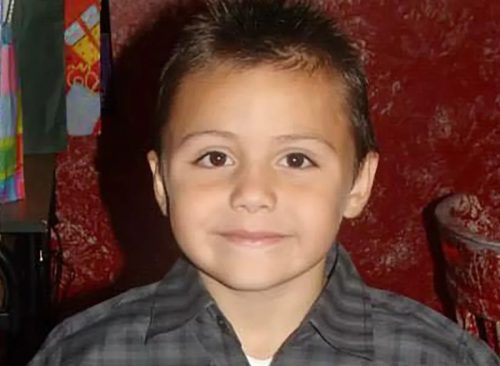 The judge who found the pair guilty stated the mother and boyfriend locked Avalos in a room without water. "The acts of knowingly preventing Anthony from access to liquids involve each defendant actively keeping Anthony's bedroom door locked for the substantial duration of the period required to cause the severe dehydration, or when Anthony was not locked in his room. For each, to vigilantly watch him or prevent him from access to liquids. Evidence adduced at trial shows both defendant Leiva and Barron at separate times independently went into Anthony's room. This meant each had to lock his door when each exited. This was clearly a purposeful and coordinated action by both the parents meeting the requirement of willfully," the judge read. 
Barron was the "Mastermind"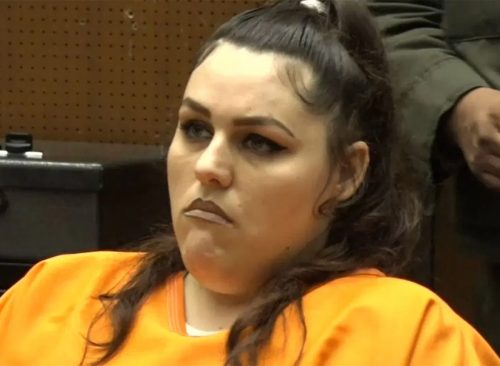 Before the two were found guilty last month, the prosecutors told the courtroom that the defendants are  "evil" and "sadistic," Law&Crime reports. "Kareem was the enforcer, Heather was the mastermind," Los Angeles Deputy District Attorney Jon Hatami said during closing arguments. "Heather came up with the torture techniques and she got Leiva to do them." He added, "They are bad, evil people — and I use the word 'people' lightly because they are nothing short of monsters." 
Avalos' Siblings Were Also Abused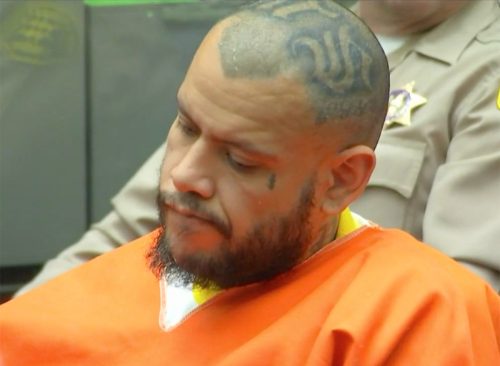 Avalos' siblings were also abused by Barron and Leiva according to the judge, Fox 11 reports, "The judge also found true the special circumstance allegation of murder involving the infliction of torture. They were also convicted of two counts of child abuse involving the boy's half-siblings, identified in court as 'Destiny O.' and 'Rafael O.'
Leiva Was an Alleged Gang Member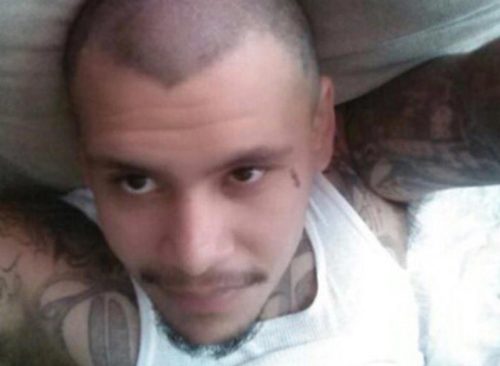 The Los Angeles Times reports, "An alleged gang member, Leiva, would routinely beat the children with belts, prosecutors said, pour hot sauce in their mouths and make Anthony and his siblings fight one another. The losers of the impromptu brawls would then suffer corporal punishment at Leiva's hands, prosecutors alleged."
The Kids Were Trapped Inside a Room For Long Periods of Time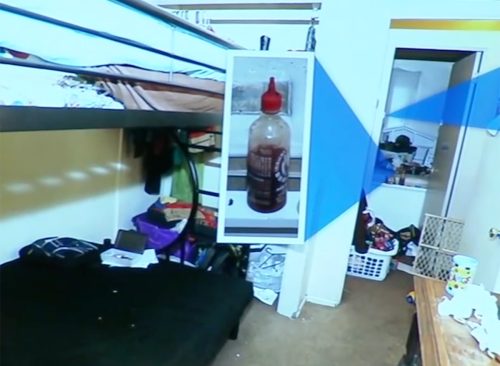 According to the LA Times, "The children also were forced to kneel on exposed floors, nails or uncooked rice for long periods of time or hold a squatted position, dubbed the "Captain's Chair," until they fell over from pain. Barron had inverted the locks on several bedroom doors in her Lancaster home so the children could be trapped inside, where they had no access to food, water or a bathroom, prosecutors had alleged. If the children urinated while locked in, Leiva would shove their faces in their own waste."
Avalos' Sister Wished She Had Died Instead of Her Brother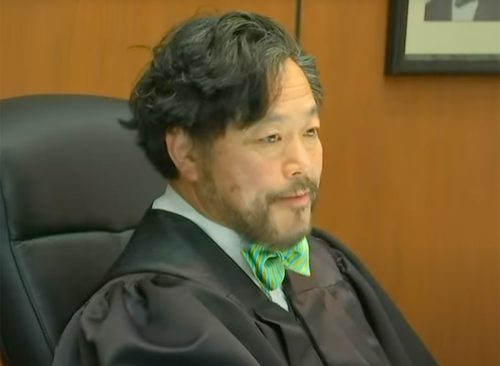 In court this week, family members read tearful victim impact statements and Avalos' half-sister, now 13, began reading a statement to the judge calling Barron a "monster" who failed to protect her children. "I'm finally free of all the torture and abuse. … If I'd known that this would end with me losing a brother, I'd do it all over again with just one difference," the statement said. "That it would be me, not Anthony."
"I Will Never Get to Play With My Older Cousin"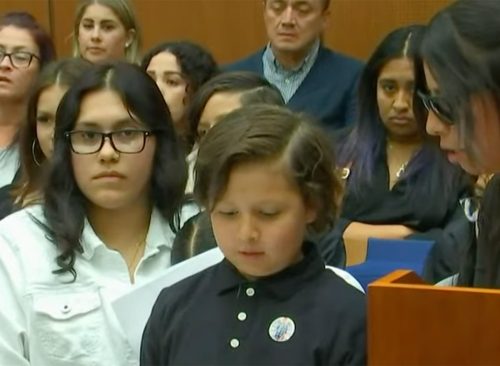 Avalos' 8-year-old cousin read his heartbreaking victim impact statement and wished his aunt harm. "My name is Matthew Barron and I am 8 years old. I miss my cousin Anthony. I was a baby when I last saw him. I wish I could remember all our time together. But all I have is pictures and stories that my family tells me. Anthony was full of life and love. He always played with me and made me laugh. I have family and I have a video that I like to play over and over from him making me laugh," Matthew said, reading his statement from a piece of paper. "When I was little, we were about five. We will never get to see Anthony grow up. I will never get to play with my older cousin."
RELATED: New Disturbing Details in Bryan Kohberger's Case as His Suspect's Behavior Towards Women Uncovered
Avalos' 8-Year-Old Cousin Hopes His Aunt Gets "Beat Up in Jail"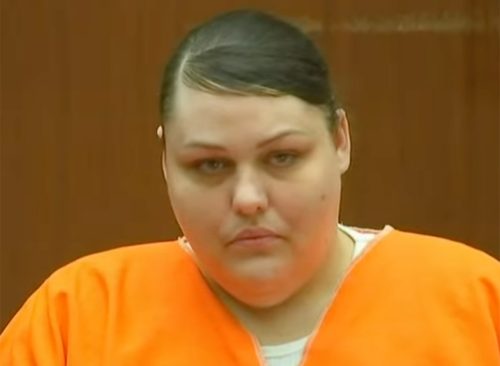 Matthew Barron said he wished his aunt a lifetime of misery in his statement. "Heather, who's supposed to be my aunt, took Anthony away from us. Heather is an evil monster and she deserves to spend the rest of her life in prison. I don't forgive Heather for taking my cousin's life, and I hope she gets beat up in jail," Matthew said. "I hope Heather has a horrible life. Anthony's in a better place. And someday we'll be together again, and we will be able to make new memories. I always carry you (Anthony) in my heart and miss you very much. Thank you for your time."
Heather Newgen has two decades of experience reporting and writing about health, fitness, entertainment and travel. Heather currently freelances for several publications.
Read more