Dad Arrested After His Son Arrived at School With His Ear Pierced
He has been slapped with multiple charges.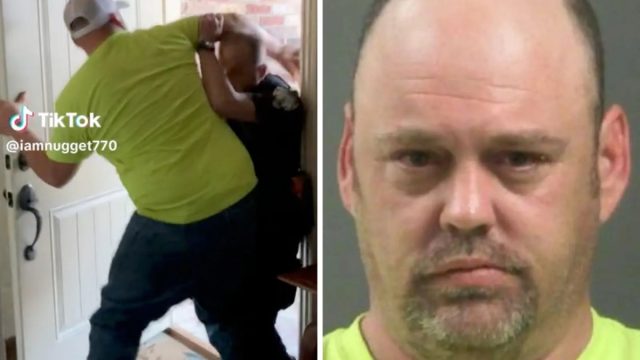 In most places in the United States, you must be 18 years old to get any body piercing without parental consent. However, exact body piercing and tattoo laws vary on a state-by-state basis. For example, in some states, minors can get body ink or piercing with the consent of a parent or guardian. However, in other parts of the country, tattoo and body piercing is illegal for all minors under 18 – even if their parent is fully behind them. And in a few states, like Iowa, there are no laws about body piercing.
In Arkansas, it is illegal for artists to "perform body art on a person under sixteen (16) years of age, regardless of parental consent."  What happens if you disobey the law? One Arkansas father has learned this the hard way after getting arrested and charged with a felony for piercing his son's ear. Read on to learn more and to see the video.
The Police Were Notified By the Student's School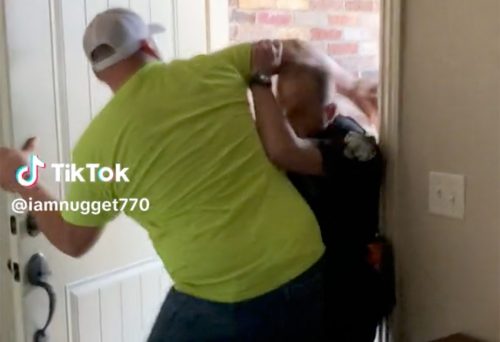 According to a statement from police, Jeremy Sherland, 45, has been arrested and charged with a felony for piercing his son's ear. The police were notified by Springdale High School that the student told his classmates that his drunk father "put him in a choke hold and shoved the piercing in his ear."
Sherland did not deny piercing his son's ear when asked by officers. However, he wouldn't let them talk to his son and refused to answer any other questions. The police returned with an arrest warrant, and the mayhem that erupted was caught on camera in a video posted by his son that has gone viral. 
A Video of the Arrest Went Viral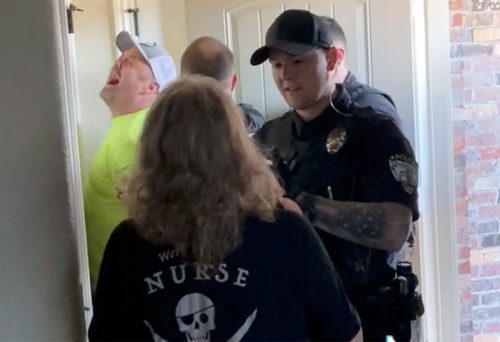 In the footage, Sherland is pinned by four officers in his own home who are handcuffing him. "I wanted my ears pierced," his son yells at officers in the viral video. "Why are you doing this," he yells. 
Sherland's wife is also yelling at the officers, who tell her he is being arrested for performing "body art without a license." Sherland laughs and makes fun of the officers while struggling as he is led out of the house.  
"It takes three cops, four cops, coming into my house with no permission. No permission and busted in my front door," his wife screams. "I wanted my ears pierced," his son yells as the officers placed his father in the police car. 
RELATED: New Disturbing Details in Bryan Kohberger's Case as His Suspect's Behavior Towards Women Uncovered
He Was Charged with a Felony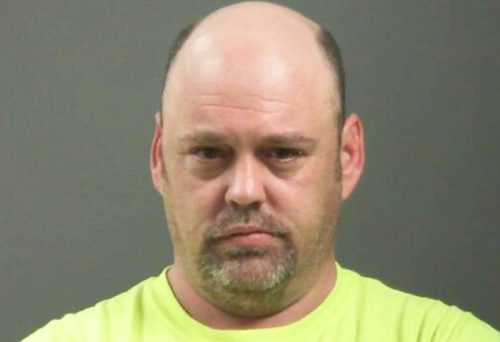 According to police, not only is it illegal to perform body art on a minor, which is a class D felony, but it was also illegal for him "to perform body art in any unlicensed facility." He was also charged with endangering the welfare of a minor, refusing to submit to arrest, and obstructing governmental operations.
"Officers told Jeremy he was under arrest and explained the probable cause for the arrest. Jeremy refused to comply. Officers then took him into custody," the statement continues. According to records, he was released on a $1,500 bond after spending two nights in jail.