New Bryan Kohberger Revelations as People Who Know Him Share Their Stories
People who knew the suspect killer speak out.
Bryan Kohberger has been dominating headlines ever since news broke he was charged with fatally stabbing four University of Idaho students. Kaylee Goncalves, 21; Madison Mogen, 21; Xana Kernodle, 20; and Ethan Chapin, 20, were brutally killed in their off campus housing, and Kohberger was arrested seven weeks later at his parent's Pennsylvania home in December 2022.
Before Kohberger was named as the only suspect in the slayings, he lived a quiet life and flew under the radar as a "regular Joe." A former classmate and neighbor are speaking out and revealing new details about the 28-year-old accused of murdering four people.
"I'm sure there's statistics out there of [how] many people passed by a murderer or [how] many people know a murder. I don't, and didn't, until recently," said Josh Ferraro, who attended DeSales University with Kohberger. "It's very concerning. And it's very eerie and creepy," he told Lehighvalleylive.com, a local outlet that's teamed up with the Law&Crime Network for a weeks-long investigation into Kohberger's life before the murders.
Kohberger Brought Up the Murders to a Neighbor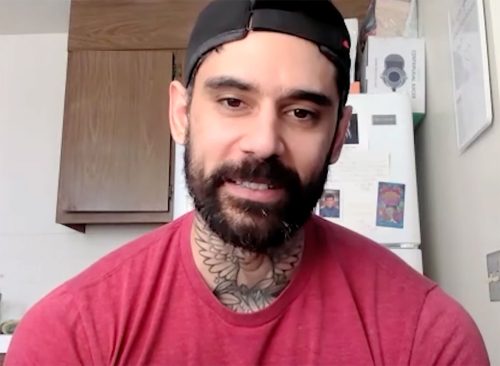 Kohberger was pursuing a Ph.D. in criminology at Washington State University in Pullman, which is a 15-minute drive from where the murders took place, and that's where he met Christian Martinez. He lived in the same apartment complex in Pullman as Kohberger, and the two were friendly.
"Literally, like days after these murders happened, he brought it up when I saw him in the hallway," Martinez told Law&Crime Network. "Those are the two things he said: They have no leads and they think it was a crime of passion," Martinez said. "He just really liked talking to me in the hall. He would talk about his studies, like forensics and stuff and criminology stuff. And at the time, you know, it just seemed like normal times," Martinez explained.
Kohberger's Dad Introduced Him to Neighbors to Help Him Make Friends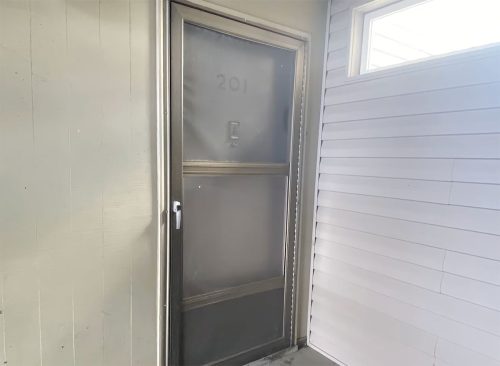 Martinez lived across the hall from Kohberger and has a vivid memory of him moving to the area in the summer of 2022. "I met his dad in the parking lot. He just stopped and started talking to me," Martinez said.
"His dad was wanting to introduce me to Bryan. And he said something, I don't remember the exact word he used to describe him, but it was something that was like, 'He has a hard time making friends,' or, 'He's kind of shy,'" Martinez explained.
Kohberger Was "Socially Awkward" and "Standoffish"
Shortly after Martinez was introduced to Kohberger, he invited the alleged killer to a pool party where he met Zach Cartwright. "I did notice him and I noticed that he was kind of standing off the entire time. He wasn't very social, which I thought was kind of weird, because it was a party and people were interacting. He was just kind of standoffish," Cartwright told Law&Crime Network.
"He did seem … kind of just socially awkward and kind of hard to carry a conversation with, if I remember correctly," Cartwright said. 
Kohberger Acted Like He Was "Best Friends" With Someone He Hardly Knew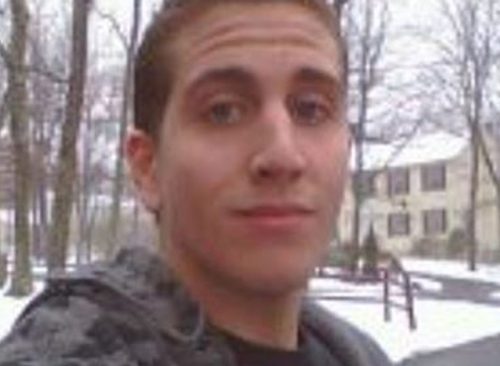 Cartwright explained how Kohberger mainly kept to the side and was "really observant" at the pool party. "So much so that, based on that one small interaction, he knew exactly who I was maybe a month or so later when I saw him on that hike."
He added, "It was really weird how he approached me and the people that I was with, because he acted kind of like we were best friends. It was like a reunion or something. And he was really excited to see us and I had no idea really who he was right at that second," Cartwright said.
Neighbor's Wife Didn't Have a "Good Feeling" About Kohberger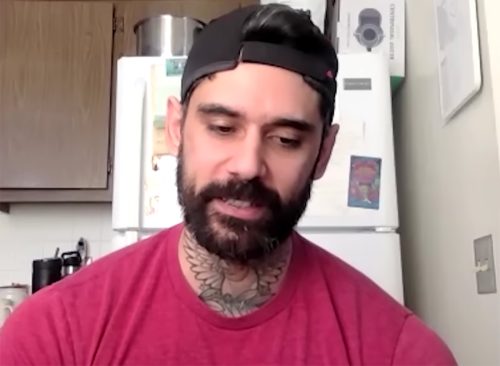 Martinez wanted to invite Kohberger to other parties and social events, but his wife always told him not to. "She didn't have a good feeling about him, because every time I would like to tell her, 'I'm going to invite Bryan,' because he didn't have any friends and I was trying to bring him out and maybe meet people. But she was always like, 'No, please don't,'" he said.
A Stand Out Conservation with Kohberger About DNA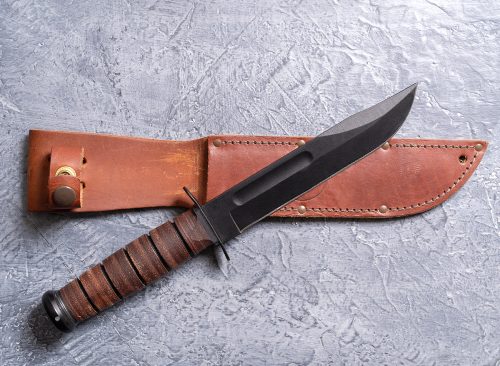 Evidence with DNA was left behind at the crime scene, according to the probable cause affidavit, which was released after Kohberger's arrest. A "tan leather knife sheath" was found next to Madison Mogen on the bed where she and  Kaylee Goncalves were found dead, according to the affidavit.
"The Idaho state lab later located a single source of male DNA left on the button snap of the knife sheath," the document reads. It was compared to DNA recovered from the trash at Kohberger's parents' house and was a near-perfect match. Martinez recalled conservation he had with his former neighbor that related to the evidence.
"He was talking about genealogy, because I was talking about 23andMe, because my sister had just did all that. And then he brought up something similar in his studies that had to do with being able to catch criminals because of their relative's DNA. Which is, I guess, how he got caught up in his mix."
Martinez Feels Guilty About Not Spending More Time With Kohberger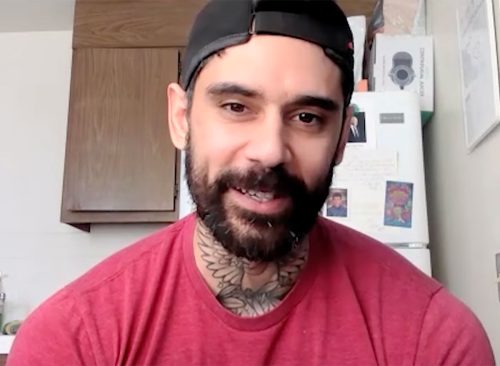 The murders happened on November 13, 2022, and Kohberger texted Martinez eleven days later on Thanksgiving. "Happy Thanksgiving to you and your family." Martinez said, "It kind of made me feel bad because … I was like one of the people that he made friends with … What if it would have made a difference if I had been able to meet up with him the times that I could have? Maybe that would have changed anything." 
Kohberger was "Indistinguishable" From Other College Students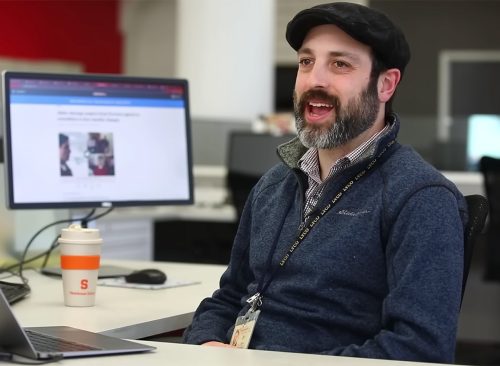 Kohberger spent his childhood in the Pocono Mountains of Pennsylvania and attended college at DeSales University, a private Catholic university in the Lehigh Valley area. After that, he moved to Washington State for his Ph.D. "He would have been indistinguishable from any of the other college students, young adults, recent college graduates or graduate students going around the Lehigh Valley," Steve Novak, a reporter for lehighvalleylive.com, told Law&Crime Network.
Ferraro and Kohberger Worked Together on a Biology Project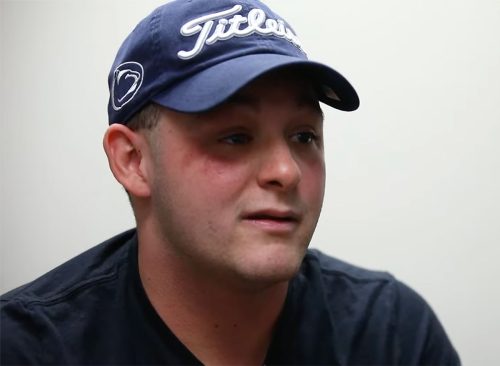 Ferraro received an undergraduate Criminal Justice degree from DeSales and recalled a project he worked on with the accused killer for an entire semester. "He was new. And I said, 'Hey, buddy, do you want to be my lab partner?' Ferraro recalled. "So I took him and it ended up working out very well."
Ferraro was closely following the story of the Idaho murders and couldn't believe his former lab partner was the suspect. "My reaction was exactly: I know this guy. I definitely remember that name from DeSales, but I couldn't paint the face in my mind," he said. "I'm like, 'Bryan Kohberger, Bryan Kohberger.' And I'm like, 'Oh my gosh, Bryan Kohberger! I did a project with him in biology,'" Ferraro said.
Kohberger Was Not Known at School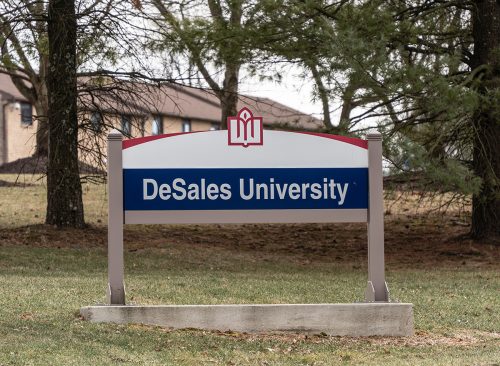 DeSales University is a small university with less than 5,000 students, however, according to a former classmate, not many people knew Kohberger. "It's a small school. It's not like it's a Penn State or a Pitt or a Temple. It's a very small school in a cornfield," Ferraro said. "So if you go there, you know most of the people within your study, and pretty much everyone that goes to the school. And he was not known."
He added, "DeSales is just such a close knit and heartfelt community. Like I said, everybody knows each other. And the fact that really no one knows about this guy, he went in and out."
Ferraro Never Thought Kohberger was Capable of Murder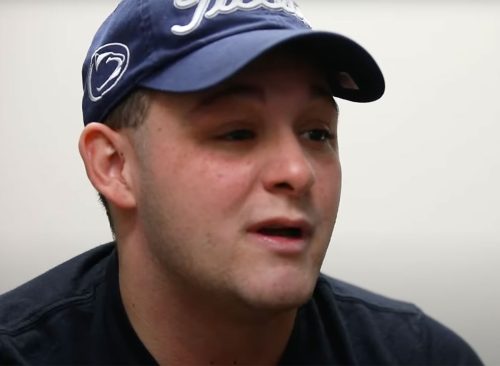 When Ferraro heard about Kohberger's arrest, he was stunned. "At the time, I would have never said, 'Oh, yeah. That guy would … do something like this. He may have been a little odd or a little off. But other than that, you'd never expect to be allegedly part of a quadruple homicide," Ferraro said.
Kohberger Was an "Average Joe"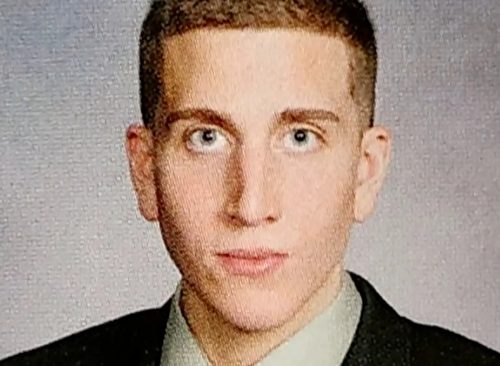 Kohberger commuted to school and kept to himself while he studied psychology as an undergraduate at DeSales, and according to Ferraro, there wasn't anything alarming about him. "It's not always the creepy guy with glasses and oily hair creeping around the corner," Ferraro explained.
"It's sometimes just that average Joe, that on the inside, you have no idea what he looks like. But on the outside, he may just seem like a normal person. Much like Bryan Kohberger did."
Ferraro Has a Theory About Kohberger's Motives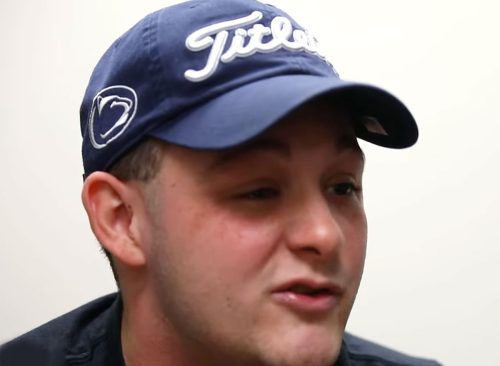 Now that Ferraro has time to process the fact that he knows an alleged killer, he's thought about what drove him to this point. "I think he had this compulsion, this need, this necessity to do it, and he's probably always wanted to do it. And finally said, 'F– it, I'm going to do it,'" he said.
Ferraro believes Kohberger "snapped," saying, "I think he's just sick. I think that people online want to make this into a fairy tale and make it grandiose and much more than it is. If he had done this, I think he's a sick individual that finally snapped."
"No One Just Snaps"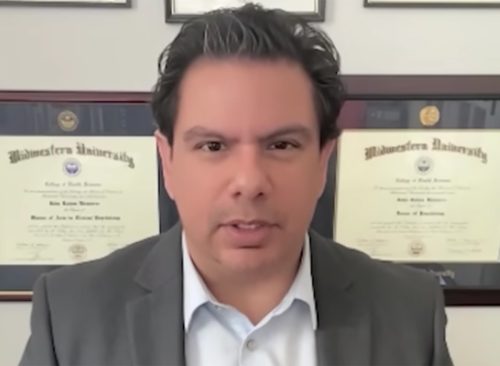 While Ferraro has his theories about the motive behind the killings, forensic psychologist Dr. John Delatorre has his own. Law&Crime Network reported that Delatorre stated, "No one just snaps. There can be a straw that breaks the camel's back, if we want to continue to use … idioms," he said.
"That certainly can happen. But that person has been dealing with distressing emotions for a very long time, has been unsuccessful in coping with them in a healthy way."
The Person Who Committed This Crime is a "Mass Killer"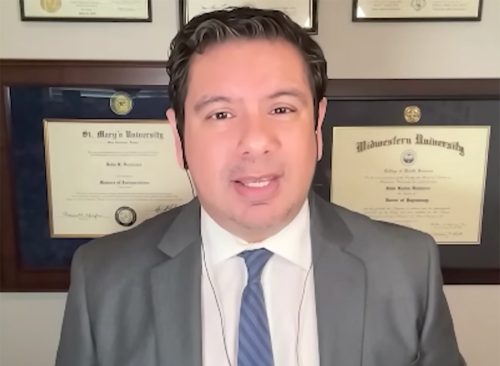 There's still so much to be learned about Kohberger, but one thing is clear, whoever committed the crime is a "mass killer." "What actually happened was that he was a mass killer," Delatorre said. "Whoever did this should actually be considered a mass killer. But that doesn't take away from the possibility that they are also a serial killer."
Former Professor Breaks Down the Mind of a Psychopath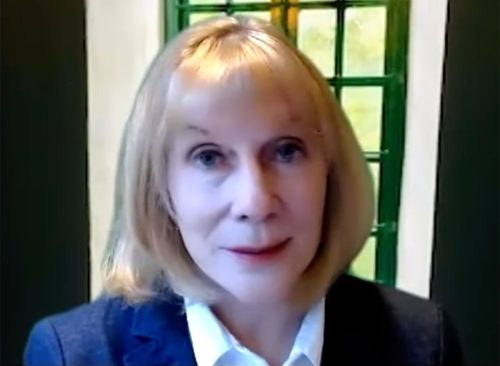 Both Ferraro and Kohberger took a class with renowned forensic psychologist and DeSales University professor Dr. Katherine Ramsland, who will not comment about the suspect. "I'm making no statements about Bryan Kohberger and will not be interviewed for any stories that feature him," she told Law&Crime Network via email.
However, she did appear on the network's podcast Coptales & Cocktails a few months before the murders, where she said, "Have I come face to face with psychopaths? Absolutely. The coldness, the lack of remorse. Definitely," Ramsland said while appearing on the podcast. "Some people call that evil. But we are finding that it might very well be a brain disorder."
In the interview, she said, "The brains of what we call primary psychopaths, who seem to be born with this brain disconnect, are definitely different. It allows them to be better predators, if that's what they choose to be. Not all psychopaths are criminals. Not all psychopaths are murderers," Ramsland said. "If they choose that, it allows them to be very effective, better because they really don't have any remorse over what they're doing. And they really can be very calculated. They tend to be very reward driven."
Kohberger Had No Run-Ins With the Law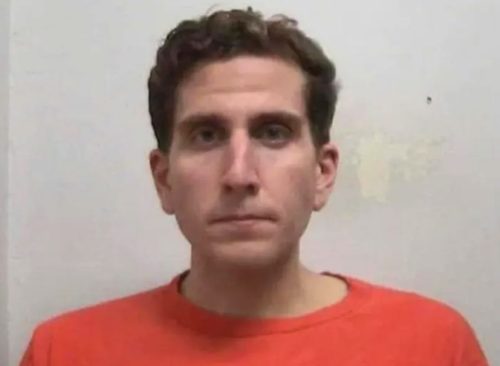 One of the reasons why the community is shocked by the news of Kohberger's arrest is that he had no previous legal troubles. "We had no indication he was here at all. We had no indication he had any interaction with law enforcement at all," Northampton County District Attorney Terry Houck told Law&Crime Network.
After Kohberger's arrest, Houck's team reviewed area cold cases for a possible link to Kohberger. "When you have somebody who might have serial attached to their name, you're just going to make a check to see if there's any connection since he had contact with the county," he said. "There was none here in Northampton County."
Former Classmate and Neighbor Now Believe Police Arrested the Right Man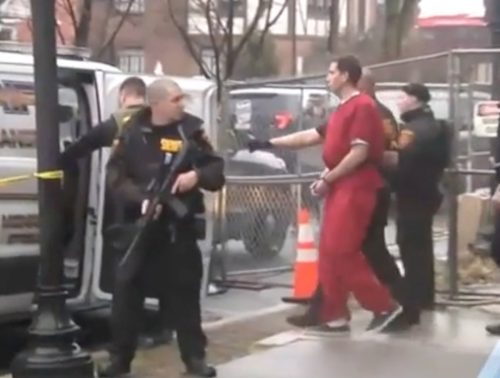 Kohberger has been arrested and charged but not convicted of any wrongdoing as of now. He's innocent until proven guilty, but Ferraro believes the police got it right. "I absolutely think they got their guy just because the stars kind of align," Ferraro said.
"It's almost too good to be true, unless this guy was miraculously set up, which is like a one in a billion chance. No one cares enough about Bryan Kohberger to set him up." Martinez agrees. "They wouldn't have arrested him if they didn't have some concrete evidence," Martinez said. "If everything they're saying is true in these stories, I think he did it."
Kohberger Will Be Back in Court This Summer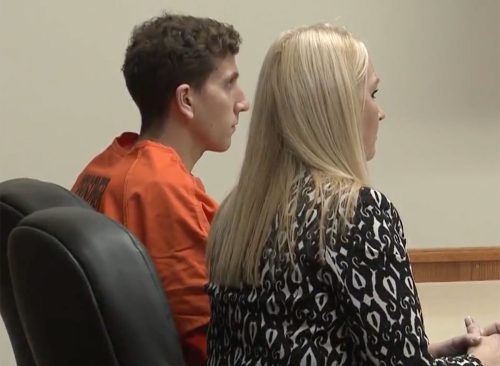 Kohberger was arrested on December 30, 2022, and is charged with four counts of first-degree murder and burglary. According to the  Law&Crime Network, "After was taken into custody, he appeared in Monroe County, Pennsylvania court on January 3. He waived his right to extradition and was later flown to Idaho.
At his first court appearance in Latah County, Idaho, Kohberger was formally read his charges and appointed a public defender. The accused murderer is due back in court on June 26 for a preliminary hearing that's expected to last multiple days."
Heather Newgen has two decades of experience reporting and writing about health, fitness, entertainment and travel. Heather currently freelances for several publications.
Read more