Newest Bone Chilling Details About the Idaho Murder Case [UPDATE]
New details about Bryan Kohberger and his alleged crimes have surfaced.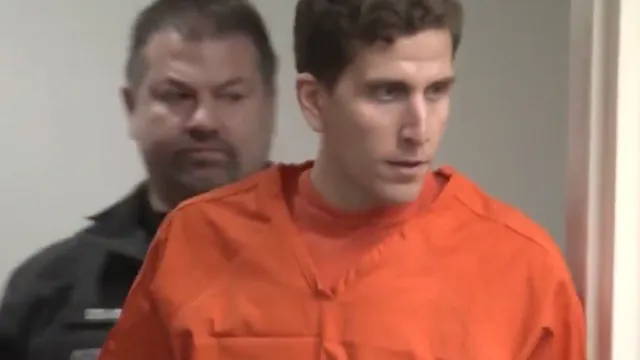 Three months have passed since the quadruple killing of four University of Idaho students, Kaylee Goncalves, 21; Madison Mogen, 21; Xana Kernodle, 20; and Ethan Chapin, 20. The accused killer Bryan Kohberger remains in jail awaiting a preliminary hearing on June 26, and more information trickles in about the case.
These include details about Kohberger's concerning behavior leading up to the killings, new potential evidence against him, and the answer to a burning question involving one of the survivors: Why she failed to report the crime until the next day. Here are five new revelations surrounding the Idaho killings. 
Did Kohberger Call Himself a "Devil"?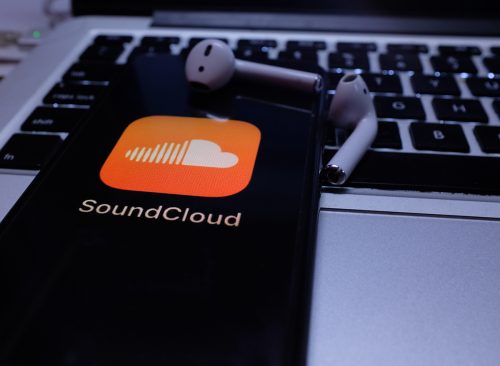 Someone with the user name "Exarr" posted a rap song to SoundCloud 11 years ago, calling himself "devil," and some internet sleuths argue that person is Kohberger.
 The song, Rise Up Instrumental, includes the lyric, "You are not my equal/You are wicked but I'm devil." The internet commenters say the SoundCloud account is linked to a "Bryan" in Effort, Pennsylvania, the accused killer's hometown.
He May Have Had Access to WSU Crime Lab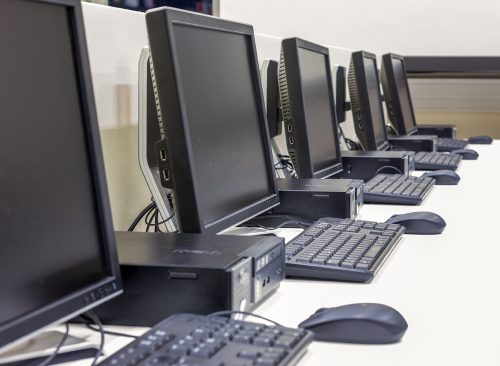 As a Ph.D. student in criminology at Washington State University, Kohberger could have used a crime lab that offered access to police bodycam videos and live streams from security cameras. The WSU program runs a Complex Social Interaction Lab that gives authorized students access to police surveillance video and crime scene footage. The university denied that Kohberger was allowed access to the lab. But an anonymous source told Fox News that people could enter it and use it without approval.
Police Video Included Visits to Victims' Residence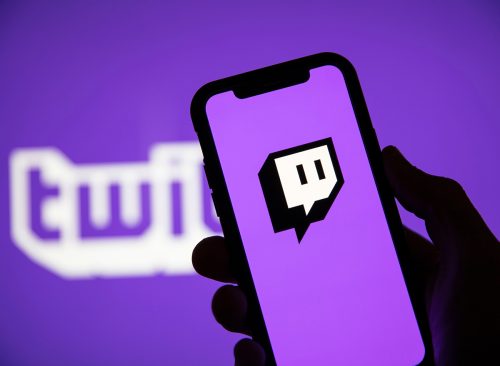 Moscow police told Fox News Digital the department does not share bodycam video or live security camera streams with WSU researchers. But MPD officers visited the victims' home at least three times during the time Kohberger attended WSU, public records show. It's possible the visits were captured on body or dashcam video. Twitch stream video also captured two of the victims ordering food on their way home hours before the killings.
Police Found a Shoe Print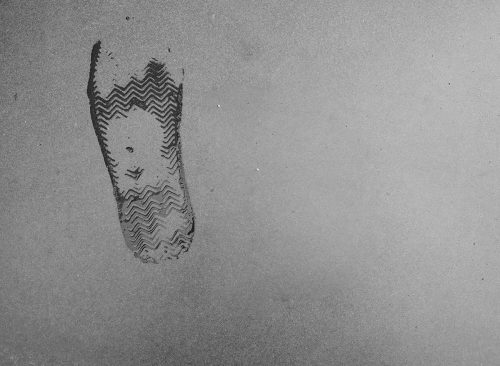 Police found a shoe print at the crime scene with a sole pattern that looked like that of a Vans sneaker. It's not clear if police have found a matching shoe. It's also not clear what kind of shoes Kohberger has. The shoeprint could prove useful to prosecutors if its size can be determined and matched with the suspect's.
Did the Shoe Print Have Blood on It?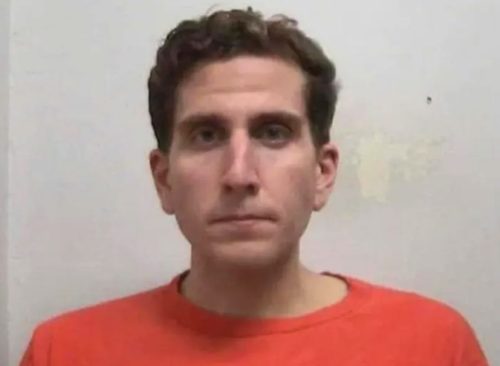 If police discovered the shoe print using the same chemicals to detect blood, that could be important, says lawyer Paul Mauro, a former New York Police Department inspector. "First of all, they got the footprint, but also it probably helped them develop his path through the house, because by using the technology that they did, it sounds like what they picked up was a blood footprint," he told Fox News Digital. "He stepped in blood of some sort and left that impression, and apparently it's very vague … very faint, so they had to use this technology, which means he might have wiped it up."
More Details on What "DM" Heard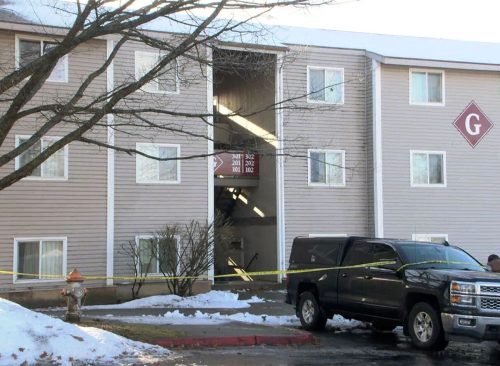 The surviving housemate identified by Moscow Police Cpl. Brett Payne as "DM" told police that she thought she heard Goncalves "say something to the effect of 'there's someone here,'" Payne says. DM also thought she heard crying from Kernodle's room. "DM then said she heard a male voice say something to the effect of 'It's OK, I'm going to help you,'" according to the initial probable cause affidavit.
Kohberger Studied With Serial Killer Experts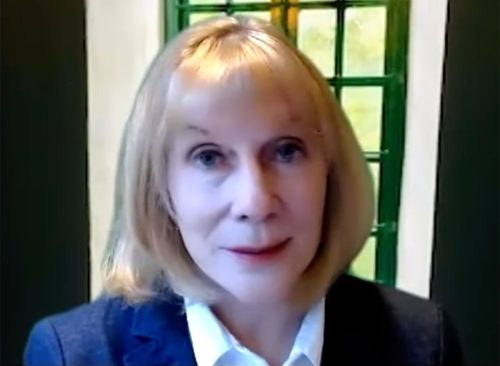 While working toward a master's degree in criminal justice at DeSales University, Kohberger studied under serial killer expert Katherine Ramsland, who co-wrote a book with the BTK Killer, Dennis Rader, who killed ten people from 1974 to 1991. Kohberger also studied under Melanie-Angela Neuilly at WSU. Her resume describes her as specializing in "homicide, violent deaths [and] violence as a public health concern."
Did He Date a Woman on Tinder?
A woman who identifies herself as "Hayley" recalls going on a Tinder date with a man she identifies as Kohberger in a TikTok video that went viral. "My interactions with Bryan were very brief. I don't know much about him," she says in the video. "We matched on Tinder. We talked for a couple of hours, and then he was, like, 'Hey, you want to go to the movies with me tonight?' I was, like, 'Sure.' So we went to the movies. I thought he was just going to drop me off, but that was not the case. He kind of invited himself inside. He kept trying to touch me. Not like inappropriately, just trying to tickle me and, like, rub my shoulders and stuff, and I was, like, 'Why are you touching me?' He's, like, 'I'm not,' and I'm, like, 'You are, though.' And he's, like, 'I'm not touching you.' Kind of trying to gaslight me into thinking that he didn't touch me, which is weird." The man later messaged her on Tinder to tell her that she had "good birthing hips." "So I never talked to him" again, she adds.
DNA Matched Kohberger's Father's Trash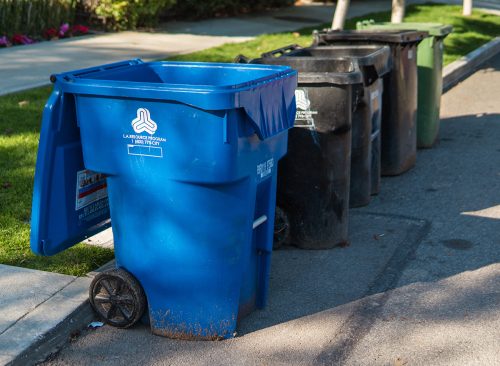 DNA evidence collected from a button snap on a knife sheath at the murder scene matched a sample taken from Kohberger's father's trash in Pennsylvania, a court document revealed. The Idaho State Lab matched the two samples with more than 99 percent accuracy, the New York Post reports. "At least 99.9998% of the male population would be expected to be excluded from the possibility of being the suspect's biological father," the document said.
Kohberger Is Jailed With Accused Pedophiles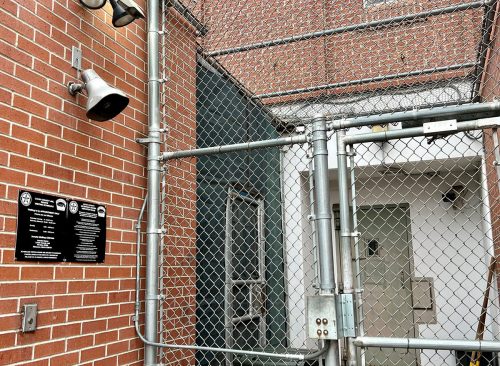 Kohberger is being held with 22 other inmates, some of whom face charges of serious crimes, including pedophilia, drug offenses and assault. He is being kept in the Latah County Jail, an adult male and female holding facility, until his June trial. The jail holds people "awaiting trial, and those adults sentenced to local jail time or awaiting transport to the Idaho Department of Corrections," according to its official website.
Kohberger Has His Own Cell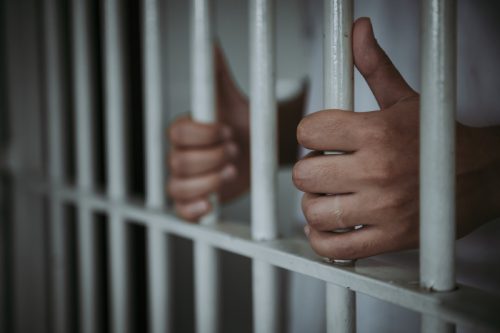 Latah County Sheriff Richard Skiles told TMZ that Kohberger would be placed in his own cell and treated like any other inmate. Kohberger will be allowed to speak to his family on the phone. Inmates have access to telephones for outgoing calls, the jail's website says. Visiting hours are 1 p.m. to 4 p.m., Saturday and Sunday.
Can You Connect With Kohberger in Jail?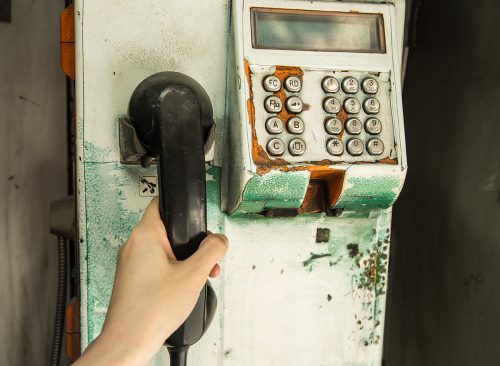 Kohberger's jailhouse phone calls may be accessible, a Reddit user posted. "There was a poster about a week back, when the gag order appeal was filed, who has a family member in the same jail system as BK," the redditor posted. "I think their phone calls are viewable. They had noticed BK on the phone for about 4 hours, typically around the time new docs come out. Most likely speaking with counsel. So it may not be that often?" In another post, the redditor said, "You're able to view telephone communications if you're an approved contact on their cellmate list through the jail. I'm pretty sure anyone can add him, he just has to accept it."
Petition to Narrow Gag Order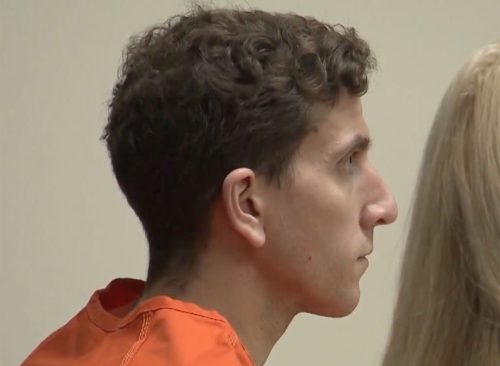 A coalition made up of local and national media organizations petitioned Latah County Magistrate Judge Megan Marshall to narrow the restrictions of a gag order barring the release of information about the case. The order prohibits law enforcement officials, attorneys, and others associated with the case from speaking about it to the public and media.  The coalition asks Marshall to narrow the terms of the order, which also applies to attorneys who represent witnesses, victims, and victims' families.
Did Kohberger Talk to Survivors Before the Killings?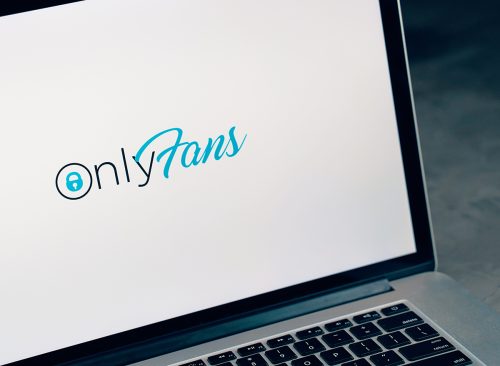 Internet sleuths speculate that Kohberger could have spoken to either Bethany Funke or "DM" on their OnlyFans pages before the killings. Some of them point to what they say are OnlyFans accounts of Funke and DM, which are accessible to the public.
Did Kohberger Take His Car to a Carwash?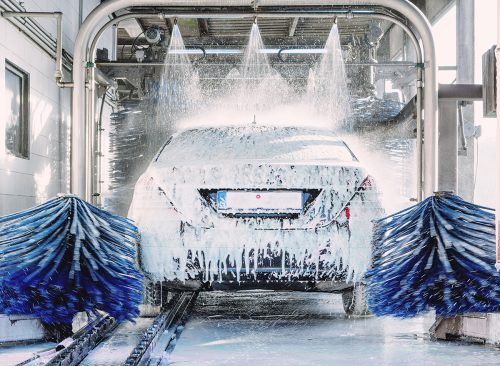 A web sleuth asked on Reddit, "When did BK (Bryan Kohberger) allegedly clean all the blood, etc out of his car? Curious, as LE seemed to hone in on BK pretty quickly, when do we think he would've deep cleaned the car? It'd have to be soon right or it may stain? Also, he drove home with his dad! Surely his dad would've been like 'Bryan your car is a mess, or it stinks of rust!' etc … As parents do lol. Just a thought! Wonder what you all think." The question sparked various theories. "He may have taken his car through a car wash and it was caught on video, but the police did not put that into the" probable cause affidavit, another redditor replied. 
Kohberger Had an "Altercation" with His Professor Early in the School Year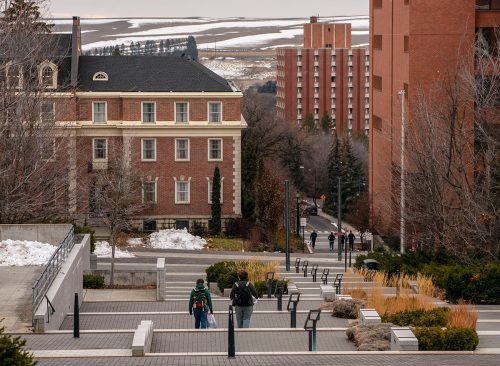 According to a new report from The New York Times, Kohberger began having troubles at Washington State, where he was studying for his Ph.D., shortly after the school year began. In fact, per a termination letter obtained by the publication, he had an "altercation" on Sept. 23 with John Snyder, the W.S.U. professor, he was assisting. On November 2 – 11 days before the murders – department leaders met with him to discuss an improvement plan. After the killings, on December 9, he had a second "altercation" with the professor. 
Kohberger Was Accused of Making Female Students Feel "Uncomfortable"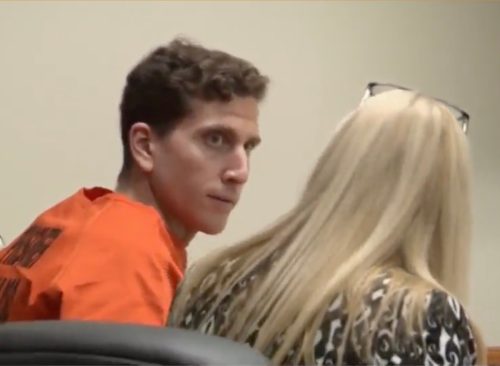 In the weeks leading up to the murders, Kohberger also made multiple female students feel uncomfortable. Per The New York Times, they reported his behavior to professors. Two sources told the publication that one of the incidents involved him following a woman to her car. However, the school did not find him guilty of any wrongdoing involving the woman. 
He Was Terminated From His TA Job Prior to His Arrest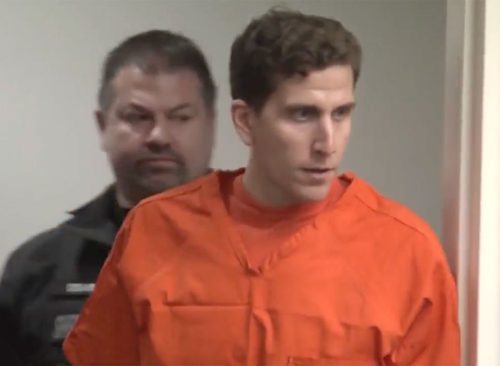 In the termination document obtained by the Times, Kohberger was removed from his position as a teaching assistant, cutting off his pay and saying that he "had not made progress regarding professionalism." He was sent a formal letter stating that he had failed to meet the conditions required to maintain his funding under the program, according to three sources. 
Bluetooth Could Link Kohberger to the Murders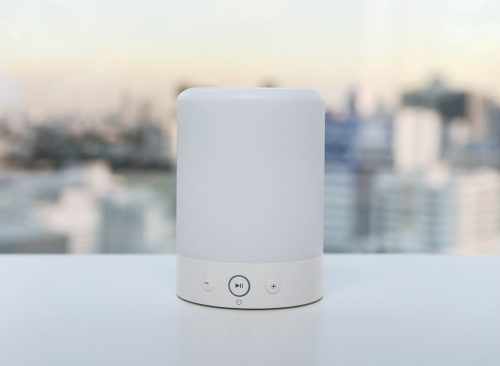 According to NewsNation, Goncalves had a Bluetooth speaker in her bedroom and there might be evidence of Kohberger's phone connecting to that device. "If Kohberger's phone tried to connect with that Bluetooth device, that's what all of our phones do, they're constantly trying to connect to whatever devices that are, whether they're in the Elantra whether it's in her home… that would go towards placing Kohberger physically, or his cell phone at the scene of the crime," Tracy Walder said on NewsNation.
This would give "more credence to his DNA sheath being there, him potentially being spotted with the bushy eyebrows. That really speaks to the totality of evidence because now you have three things that physically put him there."
One of the Survivors Reportedly Mistook Kohberger as a Party Guest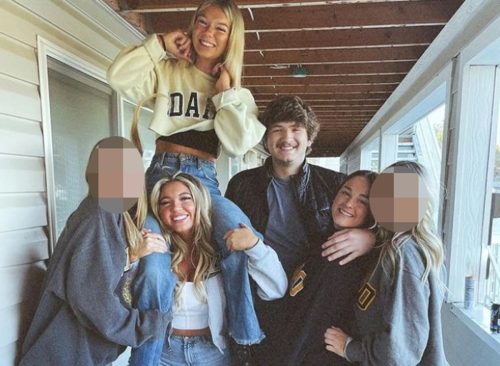 A source exclusively told NewsNation that one of the surviving witnesses, named as DM in the affidavit, thought that the man she saw in the hallway was a party guest. The source, who claims to have spoken directly with DM, explains that she yelled about the noises she heard during the killings because she thought it was late-night partying. Allegedly she first heard noises around 4 a.m. She opened her door and yelled, "calm down, you're being loud!" and "I'm trying to sleep!"
Per the source, she then closed her door and locked it. Later on in the night, she heard more loud noises so she opened the door again. That is when she saw the man with "bushy eyebrows" walking down the hall, but she wasn't frightened. "She assumed he was a guest of the other roommates there partying," the source told NewsNation.
Those who knew the Pennsylvania native have opened up about him, revealing chilling details to the press, and even those who just saw him around campus or town are also giving their accounts, adding some insight into what he was like as a person. Here are the most chilling new details about the Idaho murder case.
RELATED: This Is Why Idaho Survivor Didn't Call the Cops After Seeing Killer, According to Source
Kohberger Was Lingering Around the University Studen Union, Sources Say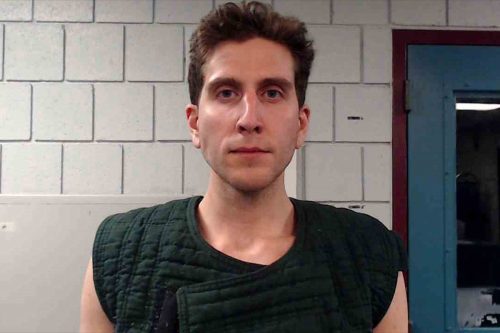 According to three separate sources, Kohberger was lingering around the University of Idaho student union for weeks. A sophomore revealed to People magazine that she saw him drinking water at the food court of the Student Union as he sat alone. "He was the type to stare. He wouldn't look away if you caught him staring. Like he wanted you to notice that he was looking at you," the student, who identified as Chelsea, told the publication.
"He didn't smile, didn't nod, didn't say anything. Just stared," she said. "I told my friend to not be suspicious but to look at him, because the eye contact was making me uncomfortable." Chelsea added: "It was so weird that we ended up leaving and eating outside, because we wanted to get away from him."
He Allegedly Harrassed Women at Bars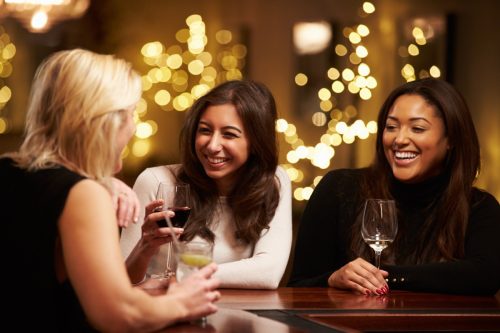 According to the owner of the Seven Sirens Brewing Company in Pennsylvania, Kohberger sat alone "observing and watching" patrons at the bar, and he even harassed women. Employees even put a note in the company system about him. "Staff put in there: 'Hey, this guy makes creepy comments, keep an eye on him.' He'll have two or three beers and then just get a little too comfortable," said owner Jordan Serulneck, 34.
Kernodle Reportedly Faught Back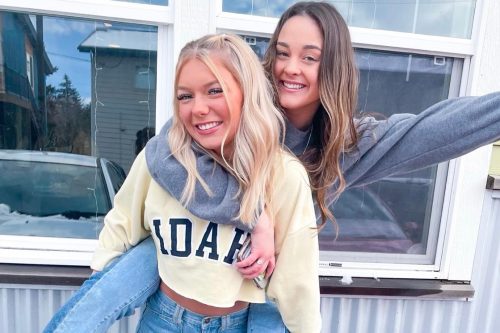 Sources recently told News Nation that Kaylee Goncalves and Madison Mogen were killed first, and then Ethan Chapin and Xana Kernodle were killed on the second floor afterwards. They added that Chapin was killed in the doorway of Kernodle's room and added that Kernodle fought back. They claim she grabbed the knife from the suspect, suffering deep cuts to her fingers.

Kohberger Applied for an Internship with the Police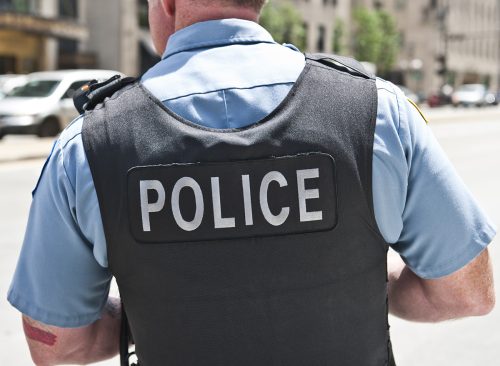 According to Pullman police, Kohberger applied for an internship in the fall of 2022. He wrote an essay saying he wanted to help "rural law enforcement agencies with how to better collect and analyze technological data in public safety operations," according to court documents.
He Allegedly Slid Into One of the Girls' DMs Several Times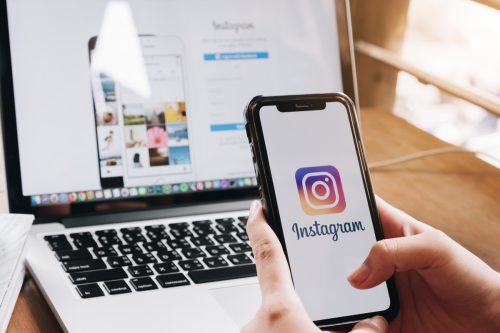 An investigative source has told People magazine that an Instagram account believed to belong to Kohberger started sending one of the victims messages in late October, but she never responded. "He slid into one of the girls' DMs several times but she didn't respond," the anonymous source said.
"Basically, it was just him saying, 'Hey, how are you?' But he did it again and again." They added: "She may not have seen them, because they went into message requests. We're still trying to determine how aware the victims were of his existence." While there was "no indication that he was getting frustrated with her lack of response," the source added, "he was definitely persistent."
Kohberger's DNA Was Out in the World, Source Claims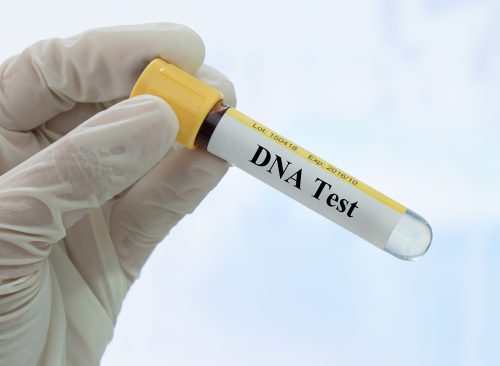 Kohberger had reportedly submitted his DNA for genetic testing, according to a Washington State University graduate student living in his apartment complex, an anonymous source told the Idaho Statesman. "He talked about his ancestors," the 30-year-old neighbor said. "He had some sort of DNA test. I don't know how he got to that point. … It was just interesting to him."
Police Found a "Reddish-Brown" Stain in Kohberger's Apartment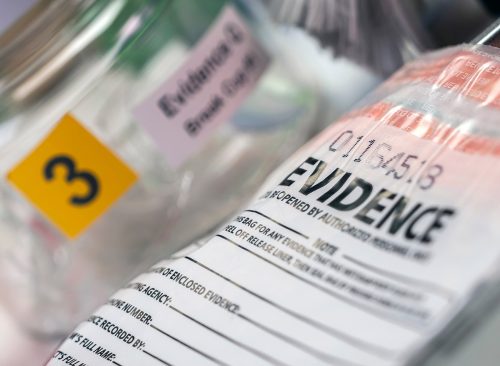 This week the search warrant was unsealed, with investigators stating they believed the evidence was in Kohberger's apartment, including "blood, or other bodily fluid or human tissue or skin cells" or items which with blood or fluid on them, stabbing weapons (including a "sword"), and "trace evidence" including DNA and "hair (whether human or animal/dog."
They ended up seizing many items, including one black nitrite-type glove, the dust container from a vacuum cleaner, 13 possible hair strands – one of which may belong to an animal, a "Fire TV" stick, a pillow with a "reddish/brownish stain," and a computer tower.
Kohberger Reportedly Had "Delusions of Grandeur" and "Crazy Thoughts"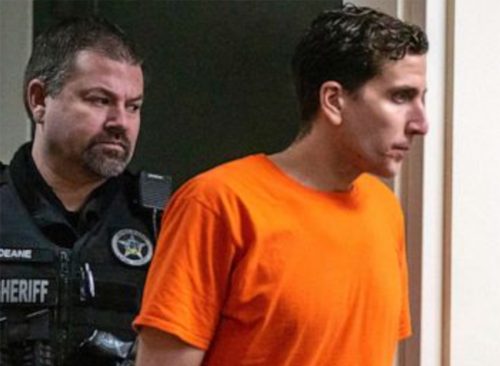 The New York Times claims that Kohberger allegedly posted on an online message board when he was younger, convinced he suffered from visual snow syndrome, a disorder that causes someone to see static. He reportedly used the username "exarr" and posted between November 6, 2009, and February 20, 2012. While Kohberger was a teenager, he allegedly made 118 posts on the forum under the username "exarr."
"I have had VS [visual snow] since september 21st of 2009. Since then I have changed, mainly from the anxiety and sense of derealization and hopelessness," he supposedly wrote in January 2011. "I have become very deep and determined on goals. It made me smarter," he said about the benefits of visual snow syndrome in April 2011. 
He Was an "Insomniac," Neighbors Claim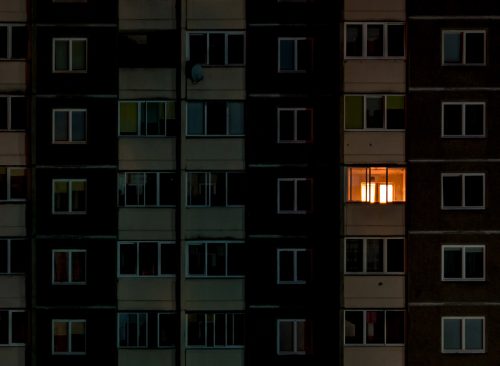 One of his neighbors, Angela, told Insider that Kohberger was an insomniac, saying he "kept them awake at night by pacing and intermittently running his garbage disposal, sometimes until 4 a.m." She considered "having words" with him but opted against it, hoping "he would be equally gracious if her crying children ever kept him awake."
He Likely Acted Alone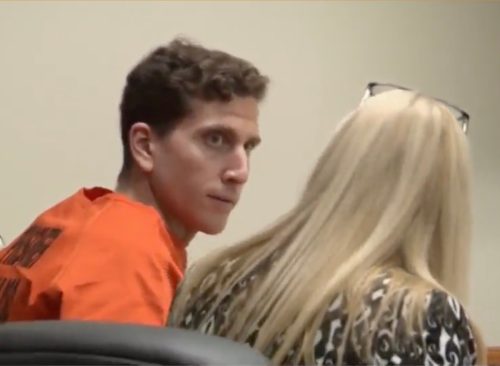 Duncan Levin, a former assistant district attorney in the Manhattan DA's office and attorney at Levin & Associates, debunked rumors that Kohberger had a partner in crime after his attorney. According to Levin, Ann Taylor filed a discovery request in the case, asking the judge to order the prosecution to hand over all discovery in the case within 14 days, including "Statements of co-defendant. Any written or recorded statements by a co-defendant and the substance of any relevant oral statement made by a co-defendant, whether before or after arrest in response to interrogation by any person known by the codefendant to be a peace officer or agent of the prosecuting attorney, or which are otherwise relevant to the offense charged," the filing reads. Per Levin, this was just a procedure. "These are just very standard requests as part of the defence's discovery request," he told The Independent.
This post has been updated from its February 5 version to reflect new and developing information.
Leah Groth has decades of experience covering all things health, wellness and fitness related.
Read more