Alex Murdaugh's Attorney "Mad as Hell" After Their Jailhouse Phone Call Leaks—Here's What They Were Talking About
Hidden True Crime podcast aired a telephone conversation that was protected by the attorney-client privilege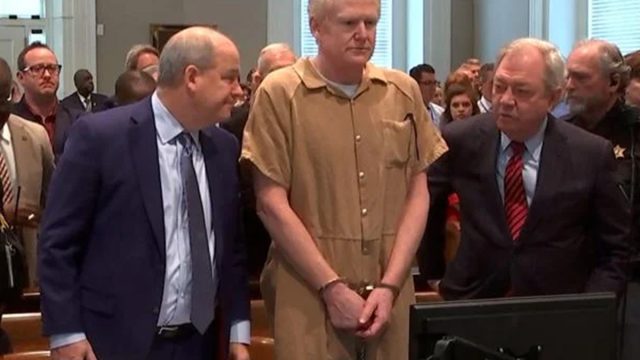 During the many podcasts and television specials surrounding convicted murderer Alex Murdaugh, clips of telephone conversations the former South Carolina lawyer attorney had while behind bars have been aired. Calls between inmates and outsiders are generally monitored and may be released to the public. However, certain calls aren't up for public grabs: Those between an inmate and their lawyer due to attorney-client privilege.
One of Alex Murdaugh's attorneys, Jim Griffin, is sounding off after a call between him and his client was aired on the Hidden True Crime podcast – and he is "mad as hell." Read on to learn what they were talking about, what were the sheriff's reaction and a new shockwave as a teen's mysterious death near Buster Murdaugh's family home had been deemed a homicide.
Jim Griffin Is "Mad as Hell"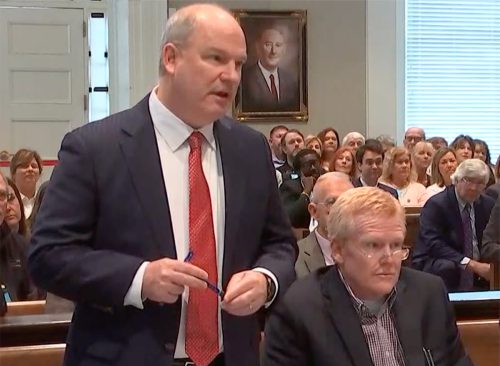 Griffin told Fox News that he is "mad as hell" that his client's rights were violated when their private phone conversation ended up on the podcast. He also revealed that he is looking into how the violation occurred. 
"Yeah, that's me, and I'm mad as hell," he told the outlet, confirming his voice on the call. "Other questions I have are who else had access and listened to those calls. You can tell from the clip we were absolutely talking about trial strategy." He added: "I'm pretty sure Alex wasn't calling anyone but me from the jail. One of my most significant questions is why were they recording my calls at all."
Griffin Is "Investigating to Try to Determine What Happened"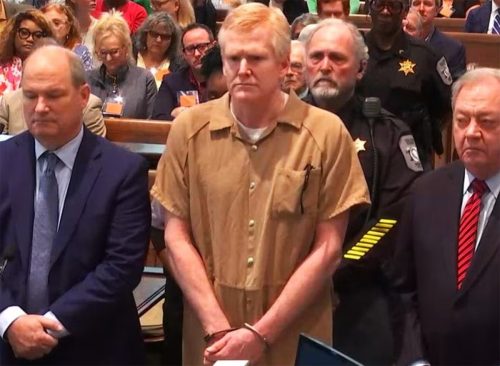 "I'm investigating to try to determine what happened," Griffin added about the call, which took place during the six-week trial when Murdaugh was at the Colleton County Jail. "I have sent in inquiries to the jail and sheriff's department."
"The release of the attorney-client call was an inadvertent human error," the Colleton County Sheriff's Office said in a press release about how the podcast got ahold of the call. "All jail calls had to be screened by listening to the first few seconds of each call to determine if they fell under attorney-client privilege. Multiple calls were removed, but this one call inadvertently remained in the list for release." According to the sheriff's office, they asked Hidden True Crime not to use the recording, but they did so anyway.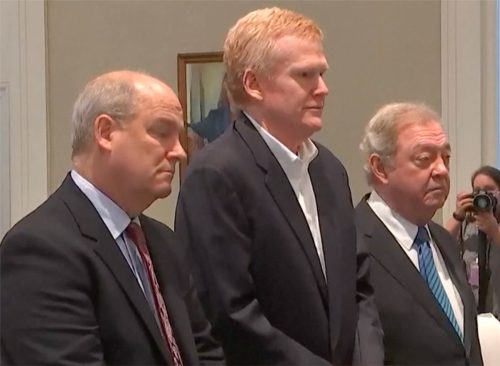 The call starts out with Griffin accepting it but telling his client, he can't talk. "I know that. I'm going to let you go," Murdaugh replies. "But the one thing I want to tell you, please don't think I'm being critical about that because I'm not. I don't think you could have done a better job with him than you did yesterday, but I do think that's something to think about because that's one thing that seems to me to be a big deal because I don't know the jury understands that right now." Griffin responds, "I get it, I get it. I'll talk to you tomorrow." 
Police Reclassified Stephen Smith's Death as Homicide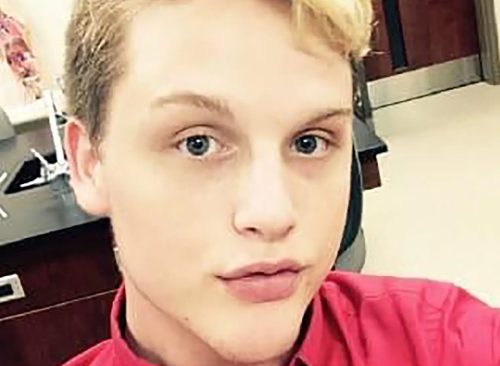 In other Murdaugh-related news, on Tuesday, police revealed that they changed the status of Stephen Smith's death from "highway vehicular manslaughter" to murder. Smith, a classmate of Buster Murdaugh, was found dead on the side of the road near Moselle eight years ago. Multiple documentaries and podcasts about the Murdaugh family note that several people mentioned Buster's name as a potential suspect. 
On July 8, 2015, openly gay 19-year-old Stephen Smith was found dead in the middle of Sandy Run Road, nearby the Moselle estate where Paul and Maggie were later murdered by Alex. Smith was a classmate of Buster's at Wade Hampton High School and had reportedly tutored him over the years.
There has been some mystery as to how Stephen died. The death was labeled a hit-and-run by Charleston pathologist Erin Presnell. However, police first informed Smith's mother, Sandy, that he was shot to death. "At first it was a gunshot and then it was a hit-and-run. And it's still ruled as a hit-and-run," she said. 
Smith's Family Raised Money to Have His Body Exhumed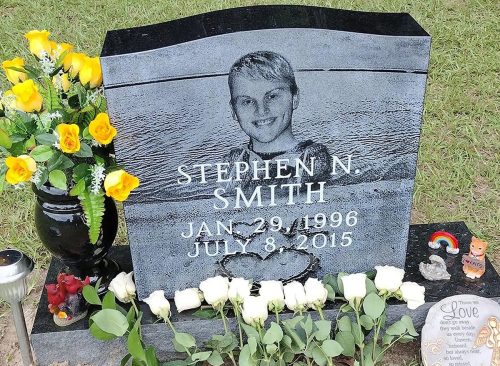 Shortly after Maggie and Paul were killed, police reopened Smith's murder case. Last week, the Smith family revealed they had raised enough money to exhume his body. The Bland Richter Law Firm, representing Smith's mother as of this week, confirmed that the case had been reclassified. "We have a chance to right eight years of wrongs, and we intend to do just that," said attorney Eric Bland.
"State police first said that Stephen Smith had car trouble, was walking for help, and got hit by a car," the law firm said. "Smith's family believes he was murdered and wants an unbiased look at his body and an accurate determination of his cause of death based on facts."
Stephen Had Defensive Wounds, According to His Mother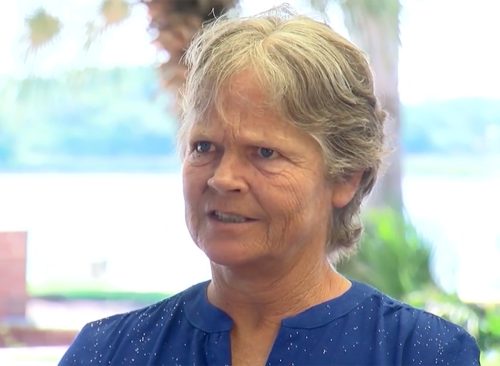 One thing is clear to Sandy: Stephen had defensive wounds. "It's not a hit-and-run. It's a murder," she said. "We know he was beaten, I mean, it was horrible … His eye socket was crushed and then his forehead skin was like on top of his head, and they just crushed the whole back of his skull." On his death certificate, blunt force trauma is listed as the cause of death. 
"SLED [South Carolina Law Enforcement Division] officials have revealed that they did not need to exhume Stephen Smith's body to convince them that his death was a homicide. However, they will be present and participate in any exhumation of Stephen's body to gather more evidence. We are committed to finding out what really happened, and getting the peace and justice the Smith family deserves" a joint statement from Bland and Ronnie Richter reads.
RELATED: Inside Alex Murdaugh's Maximum Security Prison: Single Cell, Constant Surveillance, and Lonely Meals
Buster Released a Statement Denying Involvement in Smith's Death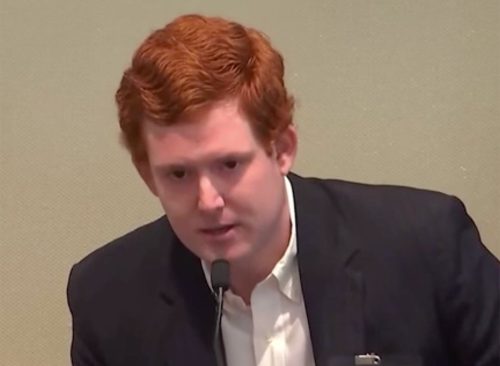 Day earlier, Buster denied all rumors about his connection to the death of Smith. "I have tried my best to ignore the vicious rumors about my involvement in Stephen Smith's tragic death that continue to be published in the media as I grieve over the brutal murders of my mother and brother," he said in a statement on Monday released through his attorney, Jim Griffin. "I love them so much and miss them terribly."
Leah Groth has decades of experience covering all things health, wellness and fitness related.
Read more