Yankees Pitcher Headed to Rehab After Violent Clubhouse Incident
Domingo Germán is out for the rest of the season.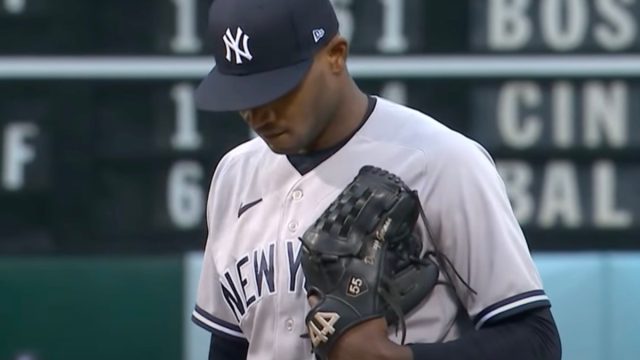 This week the New York Yankees revealed that pitcher Domingo Germán would seek treatment for alcohol abuse. While the team didn't elaborate on why exactly the star player decided to get help, insiders have shed some light on a violent incident that recently took place in their clubhouse. Here is what you need to know about it.  
1
Domingo Germán Voluntarily Entered Inpatient Treatment for Alcohol Abuse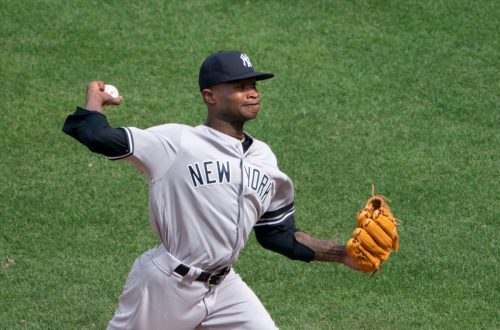 On Wednesday, the team announced that German voluntarily entered inpatient treatment for alcohol abuse and was placed on the restricted list while he undergoes treatment. "It is critical that Domingo completely focuses on addressing his health and well-being," the team said. "We will respect his privacy as he begins this process."
2
He Is Out for the Season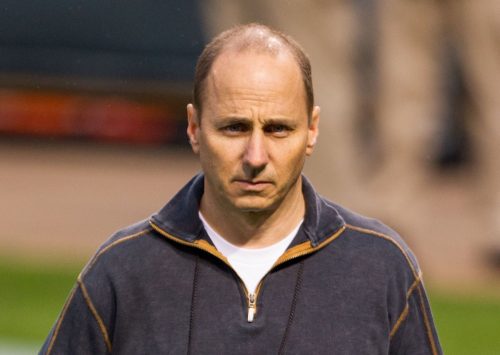 General manager Brian Cashman said he won't pitch again this season. "Certainly, it's a very serious issue that affects way too many people, unfortunately, and hopefully, the steps that are being taken today will really benefit him for the remaining part of his life because it's a very serious problem that you need to address head on and these treatment places are significant steps hopefully to helping him get the tools to solve it," Cashman said.
3
This Isn't His First Offense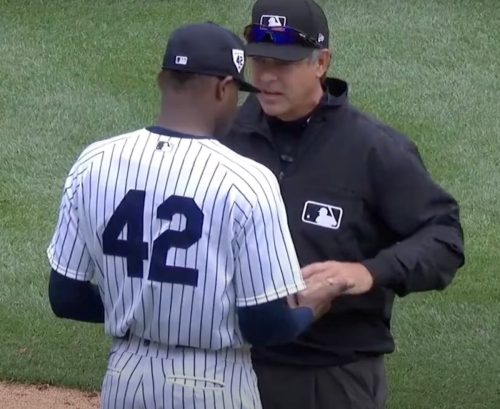 ESPN reports that German served a 10-game suspension in May after getting ejected from a game in Toronto for using an "illegal sticky substance" on the mound. Earlier in his career, he was banned 81 games by Major League Baseball over an alleged domestic violence incident. "I'm willing to change, to be a different person and I'll show that with my actions and my deeds," he said at the time. 
4
There Was a Violent Incident That Sparked the Rehabilitation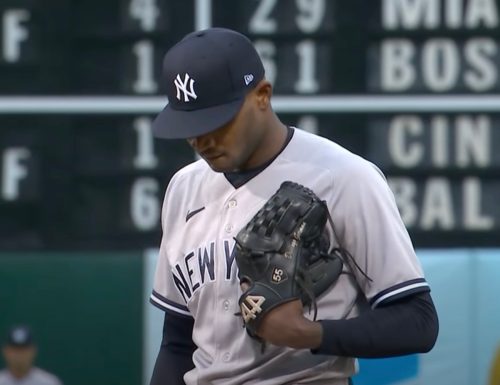 The Wall Street Journal is reporting there is an incident that spawned the rehabilitation. Sources say that "Germán appeared to be intoxicated in the team's clubhouse and wreaked havoc within the facility."
5
He Reportedly Arrived at the Clubhouse Drunk on Tuesday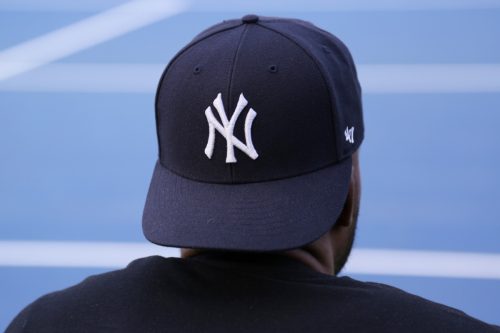 "These people said that Germán appeared intoxicated when he arrived at Yankee Stadium on Tuesday and was soon involved in confrontations with teammates and manager Aaron Boone," they report. "He flipped over a couch in the clubhouse, smashed at least one television, and was held for a period of time in the facility's 'nap room" while being monitored by team security." 
6
It All Started on Monday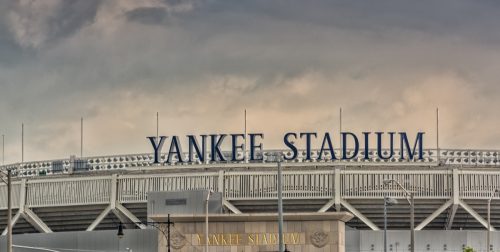 According to WSJ, Germán missed his scheduled start on Monday night against the Tampa Bay Rays, so Jhony Brito was called up from the minor leagues. They also optioned reliever Ron Marinaccio back to Triple-A. According to those present, Germán, who was not intoxicated, "entered the clubhouse playing loud music and making jokes while Marinaccio was packing his bag, which irritated teammates, who confronted him about his lack of decorum in a difficult moment for a teammate." 
7
On Tuesday, He Reportedly Showed Up "Intoxicated" and "Flipped at Least one Couch"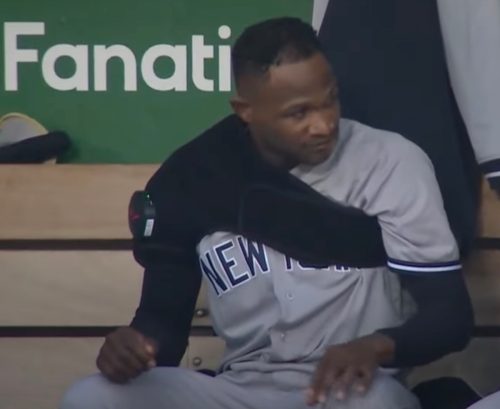 "The next afternoon, Germán arrived at the ballpark and appeared intoxicated, according to multiple people who interacted with him that afternoon. He entered the clubhouse and argued with his teammates. He flipped at least one couch while teammates and staff tried to get him to calm down," the Post says. "During the outburst, Germán verbally lashed out at Boone, along with others. Boone declined to comment on his interactions with Germán on Tuesday."
RELATED: Heavy Metal Rocker Partially Paralyzed By Stroke
8
They Tried to Calm Him Down in the Sauna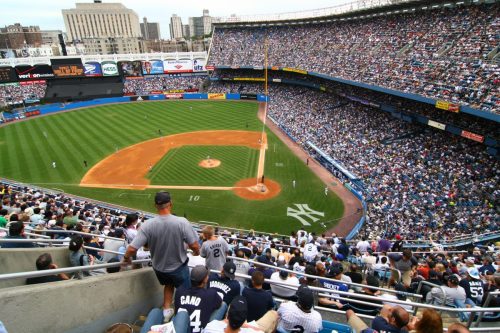 "The team, in an effort to get Germán to contain the situation, briefly sent him into a sauna in an attempt to sweat out the alcohol, according to people who were present. Eventually, Germán was held in the team's nap room while his teammates prepared for Tuesday night's game. Team security was stationed outside of the room while Germán recuperated. It is unclear what time Germán left the ballpark, but the Yankees worked with the MLBPA to get assistance for him that evening."