Woman Lost 140 Pounds By Eating This 3-Ingredient Lunch
She claims the meal is healthy and delicious. 
Social media has become a go-to source for health and wellness hacks with millions of people flocking to video-sharing sites like Instagram and TikTok daily, looking for ways to improve their diet, lose weight, or get into shape fast. Some users gain fame overnight by sharing useful information with their followers. Recently, one, in particular, has gained almost a half-million followers by documenting her weight loss on Instagram. She recently shared the "lazy girl lunch" that helped her lose 140 pounds, and social media is going wild over it. 
1
Felicia Keathley Has Almost 500,000 Followers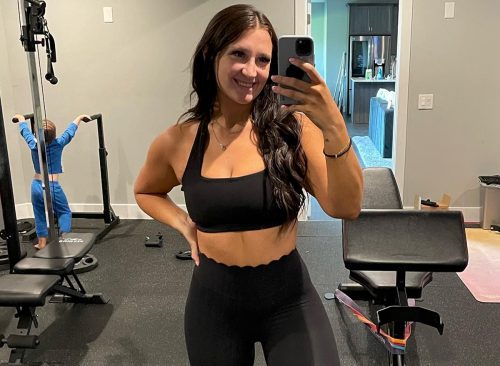 Felicia Keathley, 27, a California mother-of-three, has amassed over 477,000 followers on Instagram. Her account, @feliciafitnesshealth, went viral after she revealed the three-ingredient lunch she makes every day to support her weight loss. 
2
She Says This "Lazy Girl Lunch" Helped Her Drop 140 Pounds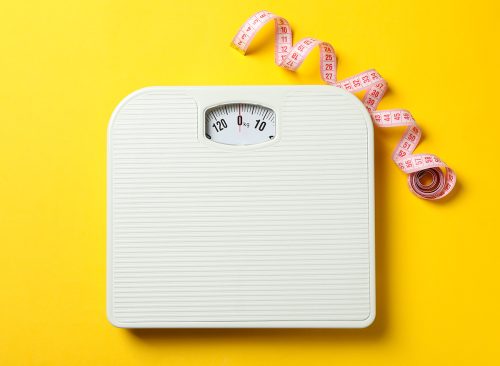 "Lazy girl lunch that helped me lose and maintain 140 lbs. Quick, easy, high protein and DELISH — it looks weird but just TRUST!!!" she captioned the viral post. 
3
She Gave Birth to Her Third Child in June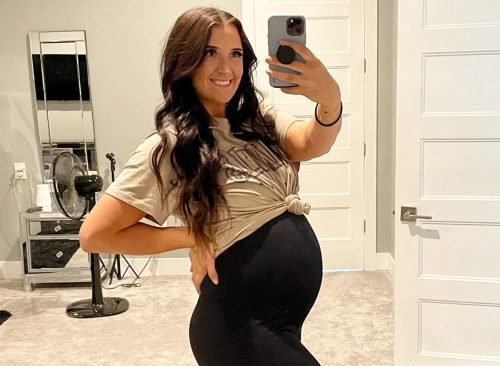 The video features a before-and-after look at Keathley, who has been documenting her weight loss transformation throughout her three pregnancies. She most recently gave birth to her third boy in June. 
4
She Mixes Together Chicken, Low-Fat Cottage Cheese, and Cheddar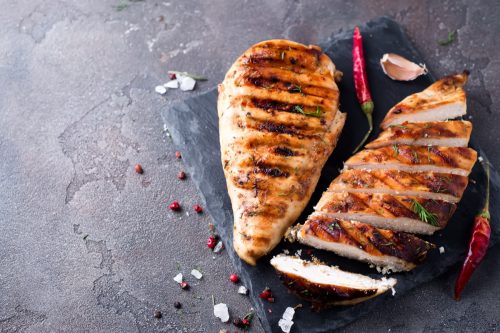 In the video, she mixes together the following ingredients. 
-1 cup low fat cottage cheese
– 4 oz chicken of your choice (I air fry at 400 for 7-8 min)
-1/4 cup shredded cheddar
5
It Takes Just 10 Minutes to Make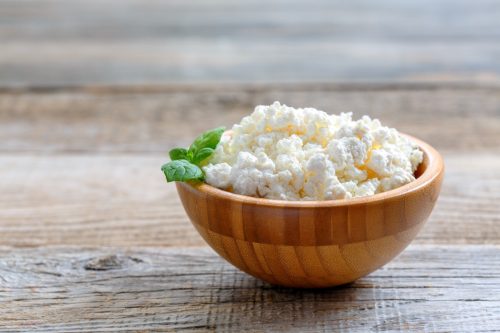 "That's all! Takes 10 minutes to make and keeps me full for so long!" she added in the caption. Keathley's video has been viewed more than 248,000 times and has received nearly 200 comments since it was posted on July 6.
6
She Lost Weight "Naturally" Via Diet and Weight Lifting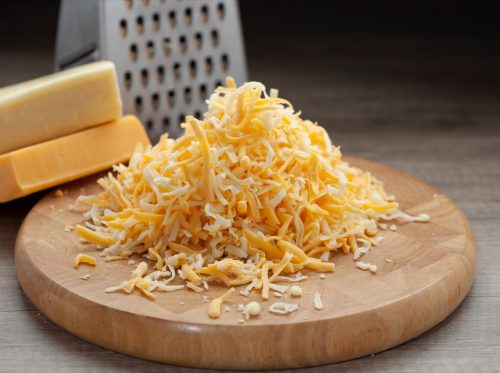 Keathley, who weighed 302 pounds when she started her weight loss journey in 2017, has lost more than 140 pounds "naturally" she states in her bio. She regularly lifts weights and tracks her food on Weight Watchers program, which is now known as WW.
7
She Makes "Alternatives" to Her "Fav Foods That Fit Into" Her Lifestyle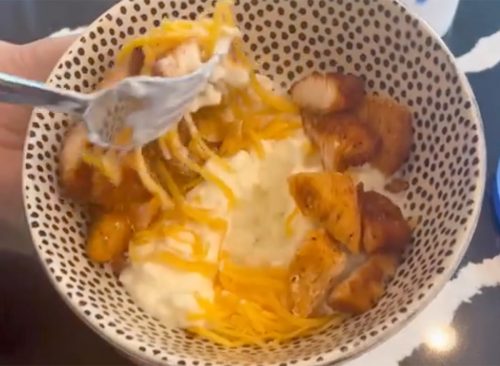 "Making alternatives to my fav foods that fit into my lifestyle CHANGED THE GAME,' she wrote in a post. 'No more chicken and broccoli every day. Once I started eating meals I actually enjoyed and looked forward to, is when I was finally able to be successful.'