New Revelations in Case of Teenager Plotted to "Take Over" Presidency After Crashing U-Haul Truck Into White House
A 19-year-old is facing multiple charges.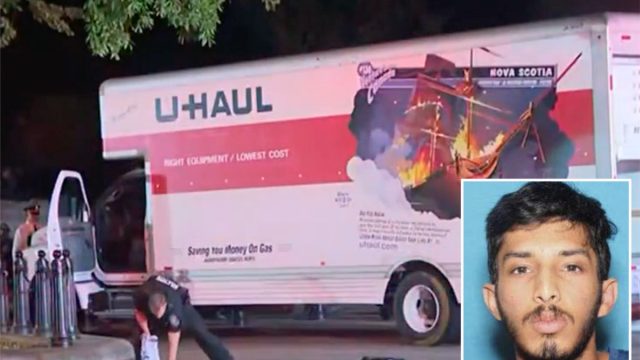 On Monday night, a frightening scene unfolded at the nation's capital when a teenager crashed a rented U-Haul truck into a security barrier outside the White House and waved a Nazi flag around after jumping out. Authorities have released more information about the individual facing multiple charges stemming from the thwarted attack. And, according to law enforcement, he intended to take charge of the government and kill President Joe Biden. 
1
Sal Varshith Kandula, 19, Has Been Arrested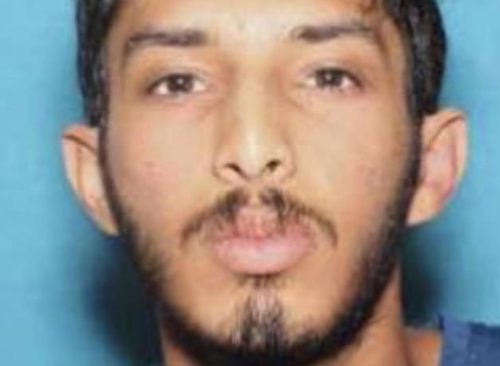 Sai Varshith Kandula, 19, a United States citizen from Chesterfield, Missouri, has been identified as the driver of the U-Haul. According to three law enforcement sources, he had plans to seize power, take over the government and kill the president, according to three law enforcement sources. 
2
He Is Facing Multiple Charges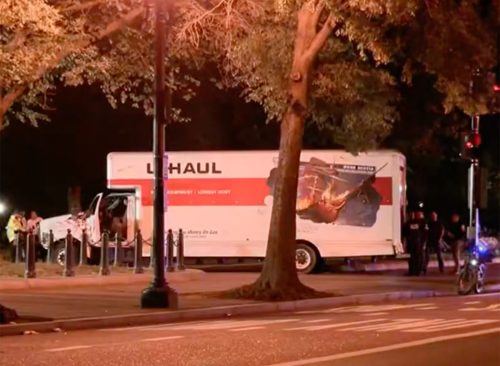 Kandula has been charged with five counts, including assault with a dangerous weapon, reckless operation of a motor vehicle, trespassing, and destruction of federal property, according to U.S. Park Police. He was also charged with threatening to kill, kidnap or inflict harm on a president, vice president, or their families, police have revealed. 
3
There Could Be a "Mental Health Component" Involved in the Attack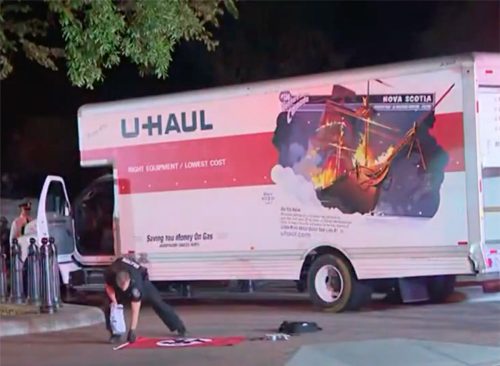 After being interviewed by the FBI, sources also tell ABC News that authorities are looking at a "mental health component" to the investigation. They also maintain that the teenager traveled from St. Louis to Dulles International Airport. Then he rented a U-Haul truck and drove to the White House. 
4
He Was Waving a Swastika Flag Around and Yelling Threat at the President and VP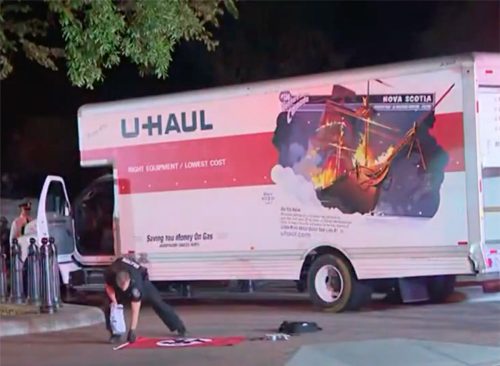 At around 9:40 p.m., Kandula rammed into the bollard at the 1600 block of H Street NW outside Lafayette Park, exited the truck, and waved a swastika flag around. Officers from the U.S. Park Police detained him. Authorities also revealed that he yelled threats to President Biden and Vice President Kamala Harris.
RELATED: Bryan Kohberger's His Suspect's Behavior Towards Women Uncovered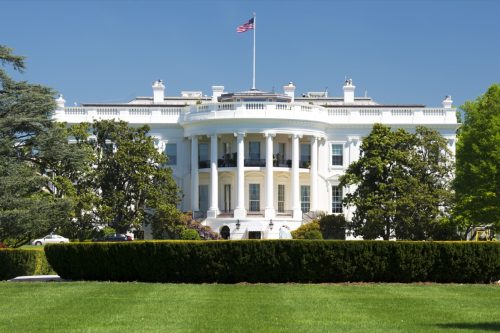 "There were no injuries to any Secret Service or White House personnel and the cause and manner of the crash remain under investigation," Secret Service spokesperson Anthony Guglielmi tweeted.
"The truck has been deemed safe by D.C. police and preliminary investigation reveals the driver may have intentionally struck" the barriers, he later tweeted, adding that there were no explosives found on the vehicle.