Woman Accidentally Killed Herself in Explosion After Pouring Gasoline into Noisy Neighbor's Apartment
The British woman, 34, had complained about her neighbor's noise before breaking into her flat.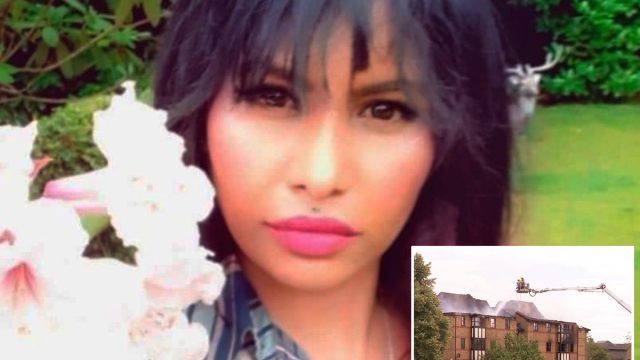 A British woman accidentally killed herself last year after breaking into her neighbor's apartment, pouring gasoline in it, and igniting it, causing a massive explosion that destroyed an entire apartment building, a coroner's inquest found on Tuesday. Reena James, 34, of Bedford, England, died July 4, 2022, as a result of her actions over noise complaints, the coroner concluded after a daylong hearing in Bedfordshire Coroner's Court in Ampthill, Bedfordshire, England.
"There is no evidence to suggest she meant to do harm to herself," pathologist Virginia Fitpatrick-Swallow said. "It seems clear she did intend to light a fire of some sorts. She did not intend the consequences, let alone her own death." Here's what you need to know about this tragic incident.
Who Was Reena James?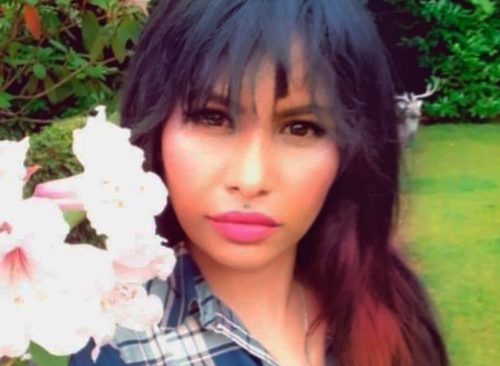 James had lived in Redwood Grove, Bedford, since 2010 in a ground-floor flat in a three-story apartment building. She did not get along with her upstairs neighbor, who was not named. Things escalated during the COVID-19 lockdown when James worked from home.
What Was James' Beef?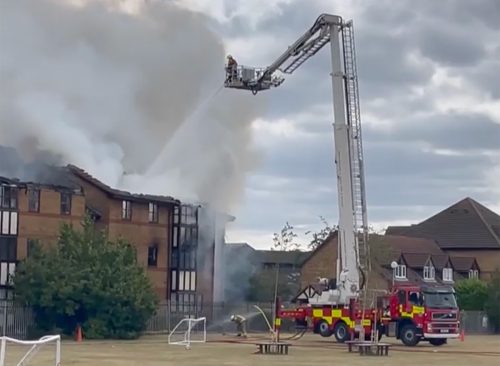 James complained about her neighbor's noise: running the washing machine, exercising early in the morning, and shouting at her children, according to the inquest. James complained to the police, to local councilors, and to her landlord about the matter, the inquest found.
What Happened
On July 4, James used a hammer to smash her way into her neighbor's apartment, the inquest found. James spread gasoline around the apartment, which "formed a mist which when mixed with air created a vapor cloud," fire investigator Trevor Gradwell-Smith told the inquest.
At about 9:30 a.m., James ignited the gasoline with a "naked flame," Gradwell-Smith said, resulting in "an explosion and substantial fire in the block of flats. The fire spread, causing catastrophic damage to the structure."
The Aftermath
The explosion was big enough to be heard a half mile away. Residents jumped out of windows to escape the fire, and the apartment building collapsed as a result. Two residents and a firefighter were taken to a hospital with injuries that included smoke inhalation and a leg injury. It took a day to confirm that no one else was injured.
The explosion sent glass shards flying as far as 100 feet away and flung a window frame more than 160 feet onto a nearby roof, the inquest found. As for James, an unnamed neighbor tried to pull her to safety after the explosion; emergency responders found her in his apartment. She had gasoline residue on her pajamas.
RELATED: 36 Latest Bone Chilling Details About the Idaho Murder Case
The Takeaway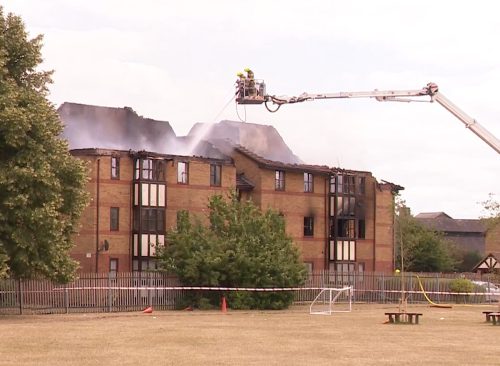 James died of head and chest injuries after the explosion threw her hard against a wall, Fitpatrick-Swallow concluded. "She would have been unconscious within milliseconds of the explosion," she added. James may have hung on for as long as half an hour before succumbing to her injuries, burn and trauma specialist Niall Martin said.