Mother Accused of Murdering Her 3 Children Has a Twin Sister Charged With Stabbing 7-Year-Old Girl to Death
Stabbings followed caseworker visit, police says.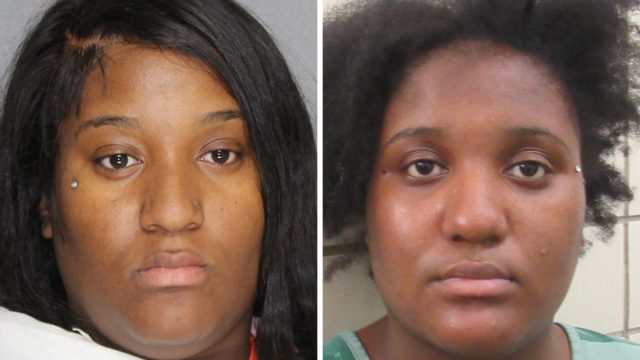 A Texas woman has been accused of murdering her three children two years after her twin sister was charged with stabbing her seven-year-old daughter to death. Shamaiya Deyonshanaye Hall, 25, is accused of murdering a 6-year-old boy and 5-year-old twins, a boy and a girl, in a home in Italy, Texas residence on Mar. 3. A 4-year-old boy and 13-month-old girl were also stabbed and wounded, the Ellis County Sheriff's Office said. Police said the stabbings happened when a caseworker from the state's Child Protective Services attempted to remove the children from the home. Read on to find out more about the case, including the twin sister's grisly connection to a similar crime.
Stabbings Reportedly Followed Caseworker Visit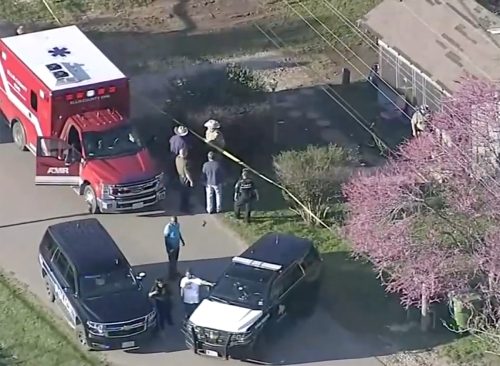 ABC 13 reported that the children had previously been placed in the care of another relative by Child Protective Services. When a caseworker from the agency suspected Hall was having unsupervised visitation with the children, they visited the home unannounced. That's when Hall allegedly stabbed the five children—4, 5, 5, 6, and 13 months old, the news station reports.
"The caseworker then called the Ellis County Sheriff 911 dispatch at approximately 4:00 PM. The Italy Police Department was dispatched to the residence and arrived on scene at approximately 4:05 PM. The Officer discovered 5 critically injured children inside the residence," the sheriff's office said in a statement. "We ask for you to keep the family, the community of Italy, and First Responders in your thoughts and prayers during this tragic time."
Twin Sister Charged With Similiar Crime in 2017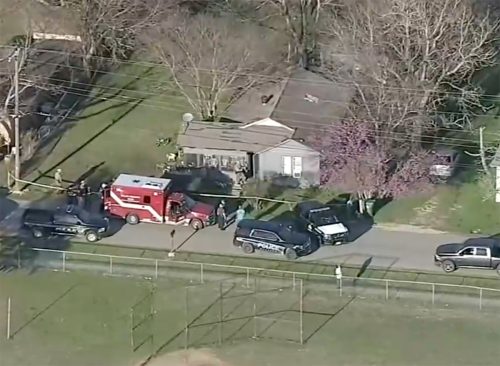 Soon after Shamaiya Hall was arrested, local station WFAA reported that her twin sister was accused of stabbing and murdering her 7-year-old daughter in Dallas almost two years ago. Troyshaye Hall was arrested in June 2021 for stabbing the child more than 30 times, the UK Independent reported. A 16-year-old boy was also injured during the incident, but a motive in the stabbings was unclear.
Troyshaye was charged with aggravated assault and murder with the intent to kill. Ultimately, she was found mentally unfit to stand trial and ordered into in-person mental health treatment. Shamaiya Hall also had a previous criminal history. She was arrested in 2017 and accused of threatening to stab her twin sister's ex-boyfriend, according to an affidavit. Troyshaye Hall was also arrested during that incident, news outlets reported.
Father of Oldest Child Fought for Custody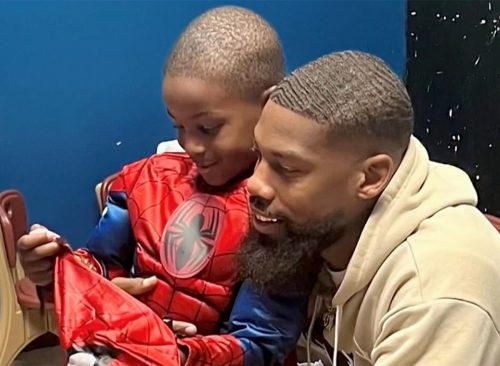 A North Texas man told NBC 5 DFW that he is the father of the oldest child who was killed. "It's been stressful for me, really hard for me and my family," said DeAundre Dorsey. "I have to stay strong for my mother, she's really upset about the whole situation, there's a lot of different emotions, a lot of different emotions." Dorsey said his mother and stepfather had tried to get custody of the child for the last four years while he was in prison for manslaughter, but they were unsuccessful. 
"We Warned Them"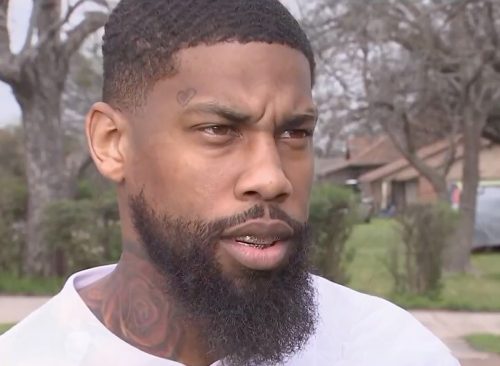 "We didn't get an opportunity for me to have my son because of my background, they used my background to play with the future of my son," said Dorsey. "Our responsibility was for the oldest child, but they [the state] didn't want to separate the kids, so we feel like that wasn't fair to us, that we got cheated out of the opportunity to get him," he added.  Dorsey said that based on what he knew about the children's mother, the tragic event was foreseeable. "I knew it was bound to happen. Me and my family knew it was bound to happen. We warned them plenty of times that this was going to happen," he said.
RELATED: 36 Latest Bone Chilling Details About the Idaho Murder Case
Charged With Capital Murder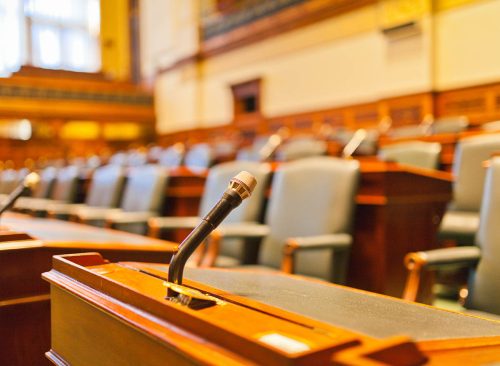 According to Law & Crime, Hall has been charged with three counts of capital murder of multiple persons, with a bond of $2,000,000 on each count. Two of the children were still in the hospital as of Tuesday. NBC 5 DFW reported that Stafford Elementary School, which is directly across the street from the crime scene, provided support for students and staff this week.