Man Who Returned to Murder Scene Drunk to Tell Police "What Happened" Sentenced to Life in Prison
"I know everything," he said.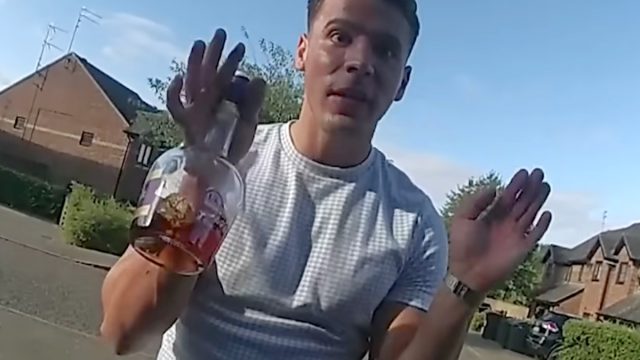 Last July, police were investigating the stabbing death of 44-year-old Adrian Ellingford, who had been assaulted at a residence in Chelmsford, England. According to police, Marek Hecko, 26, came toward the murder scene while "heavily intoxicated" and carrying a bottle of brandy. He told officers he knew what had happened and that he could help. Read on to find out what happened next. 
"I Know Everything"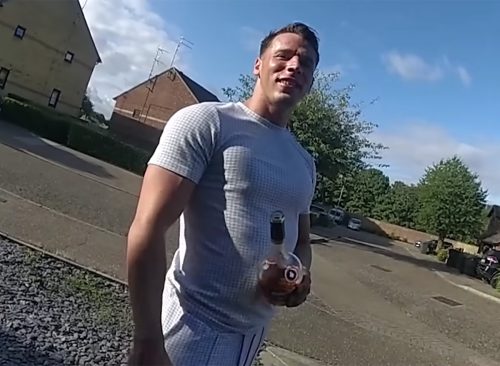 Police bodycam video shows Hecko walking up to the police, taking swigs from a half-empty bottle of brandy. Officers ask him to state his name, but he refuses. "I know what happened," he says. "And you need me to figure it out, what happened. If you don't have me, you don't know what happened." When the officer asks him for more details, Hecko says: "I just know that some guy came here, and he f–ked up some guy." He continues to insist that he knows what had happened, then says, "You're gonna think about me but it's not gonna be me because there's no proof." He adds: "I know everything. This city is mine."
Arrested on the Spot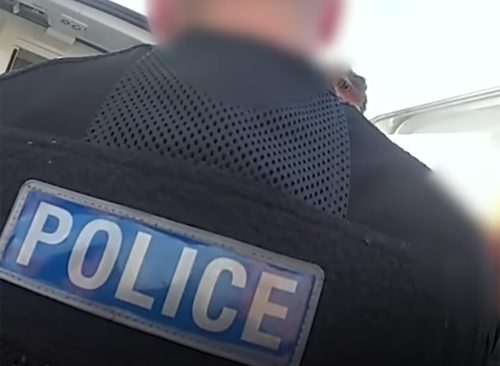 ​​As Ellingford talked to officers, he became confrontational, police said. He was arrested on suspicion of murder. While in custody, he was named the main suspect and charged with murder. "From the moment this was declared a murder investigation, our team worked tirelessly to gather CCTV, statements and compile the evidence needed to charge Hecko," Detective Chief Inspector Louise Metcalfe said.
What Happened In Court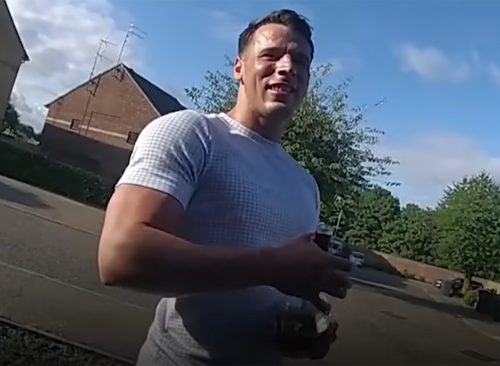 During the trial, the court heard that Hecko had been in a relationship with Stephanie Breame for seven months, but she broke it off because she disapproved of his drug use. Nevertheless, Hecko remained "obsessed" with her. Breame began dating Ellingford, a father of two young sons. On the night of the murder, Ellingford was staying at Breame's house. He woke up, saying that someone was in the house, BBC News reported. Soon after, he was dead on the bedroom floor with a knife in his back.
The Night of the Murder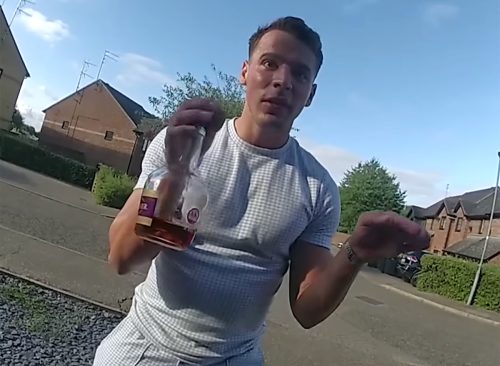 During the trial, prosecutors said that Hecko had been stalking Breame. They told the court that Hecko broke into Breame's home while she was in bed with Ellington, took a knife from the kitchen and stabbed Ellingford with such force that the blade struck a bone in the victim's chest, breaking the handle. As for Hecko's drunken encounter with police, he claimed that he had come to the scene after seeing what had happened on the news. "Despite the news being nowhere online on social media at this point," police said.
RELATED: 36 Latest Bone Chilling Details About the Idaho Murder Case
"Hope They Can Move Forward"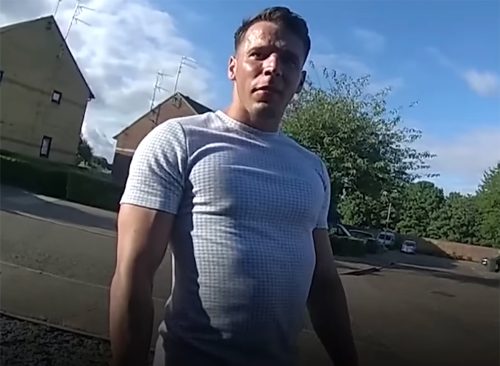 Hecko was found guilty of murder at Chelmsford Crown Court on March 13. He was sentenced to 26 years to life in prison. In court, Ellingford's wife described Ellingford as an "amazing husband, loving son, a caring brother, a friend to many and most importantly a truly brilliant father." "He was brutally ripped from our lives in events that I still can't really comprehend myself or begin to explain to our boys," she said. "The impact of his death has affected many people in very different ways. It is totally heartbreaking." "This was a senseless attack on Adrian, which has left two children without a father," said Metcalfe. "I hope that they can move forward and find some closure now that Hecko is behind bars."