Lori Vallow Daybell's Hair Discovered on Duct Tape Around Her Dead Son's Body: Source
Key evidence links Vallow to the murder, according to experts.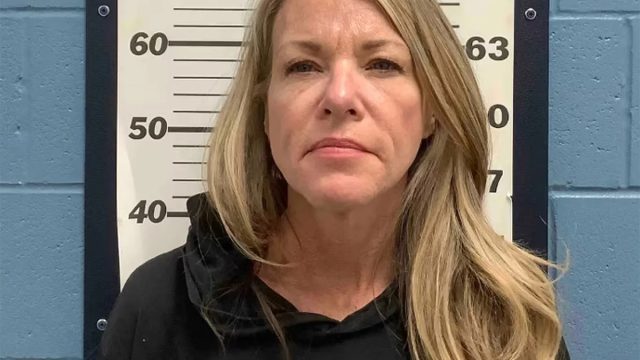 The murder trial of Lori Vallow Daybell, who is accused of killing her two children, Tylee and JJ, and conspiracy to commit first-degree murder in the death of Tammy Daybell—her fifth husband Chad Daybell's first wife, continues. More shocking details have revealed that JJ Vallow died due to asphyxiation, and Tylee Ryan died from "homicide by unspecified means."
Their remains were found in Chad Daybell's backyard on June 9, 2020 and a forensic scientist who testified stated Alex Cox's fingerprints—Vallow's brother were found on a piece of plastic that was recovered with JJ's body. In addition, a strand of Vallow's hair was located on a piece of duct tape that was wrapped around her son's remains.
Vallow's Hair Found on Duct Tape That Was Wrapped Around JJ's Remains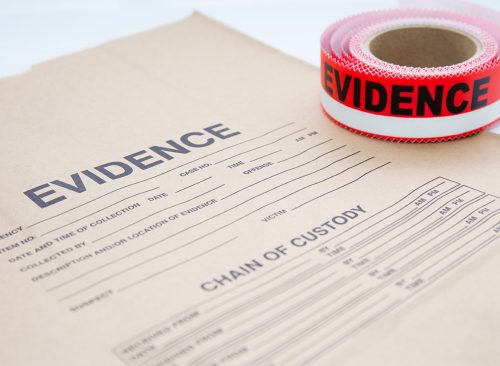 According to the local station KTVB 7, Keeley Coleman, a DNA analyst for Bode Technology, took the stand and testified that there's evidence linking Vallow to the crime. "Bode Technology received evidence from police in Rexburg in May of 2022. Coleman had three DNA profiles from Lori Vallow, Melanie Gibb and Tylee Ryan. She also received a piece of hair from an 'adhesive.'
The hair sample matched Lori Vallow, Coleman said. The outlet also reports, "An Idaho State Police forensic analyst said on the stand last week that she sent a strand of hair that was found on the duct tape around JJ Vallow's body to another lab. The sample Coleman received was a partial sample with missing alleles. But, Coleman said the probability of randomly selecting a random individual in relation to the DNA profile 'is one in 71 billion."
Evidence Against Alex Cox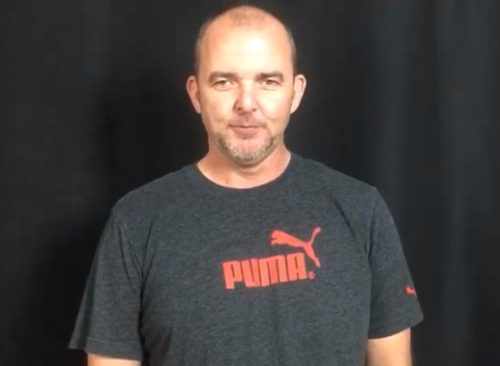 Tara Martinez, a forensic scientist with Idaho State Police, recently testified and said, "A fingerprint found on the black plastic that covered JJ Vallow's body matched Alex Cox, Lori Vallow's brother," KTVB 7 reports.
She also matched a slight palm print to Cox. On the stand, Martinez stated that she was unable to find usable prints on the plastic bag around JJ's head. "She did, however, find usable prints on the duct tape around JJ Vallow's feet and the black plastic that surrounded his body."
Investigators Always Believed Cox Was Involved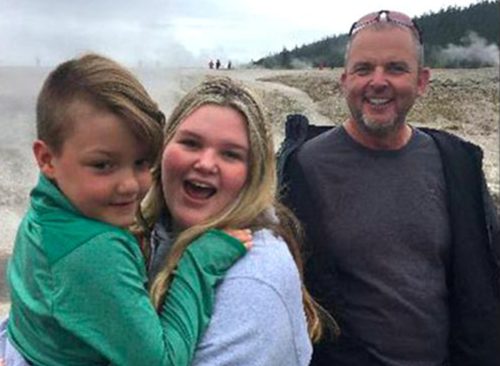 Cox was always a central figure in the investigation, and authorities believe Cox was tied to the death of his sister's two children early on in the case. ABC 15 Arizona reported back in 2021, "In the indictment, released to the media, Alex Cox, Lori Vallow's brother, is also listed as a defendant and co-conspirator in the first-degree murder charges of Vallow's children and "Tammy" Daybell."
Cox's cell phone played a large part in finding the remains of Tylee and JJ. KTVB 7 reported, "Rexburg Police worked with an FBI team that traces phones to ping where Cox's cell phone was, which puts his phone near the pond and pet cemetery on Daybell's property at different times in September 2019. JJ's and Tylee's bodies were later found near those two areas."
In addition, according to Newsweek, "Video footage seen in [the Netflix true-crime documentary]  Sins of Our Mother shows Lori Vallow and Alex Cox moving items in and out of a storage locker in Rexburg, Idaho, in November 2019, when Tylee and JJ had been declared missing. The locker was rented by Lori Vallow."
Cox Killed Vallow's Fourth Husband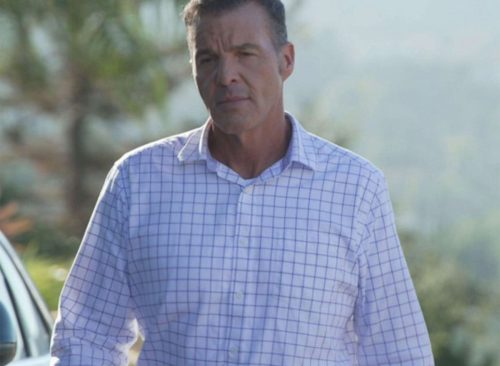 On July 11, 2019, Alex Cox fatally shot his fourth husband, Charles Vallow. He claimed self-defense and wasn't charged. Adam Cox, the brother of Lori and Alex, reportedly told officers: "I'm telling you there is something wrong about Lori and Alex and this belief they have. Lori thinks death is nothing. There are just a lot of red flags for me."
In an interview with ABC News he said, "Whatever plan they had, I really believe that they thought they were gonna get away with it." 
Cox Threatened to Kill His Sister's Third Husband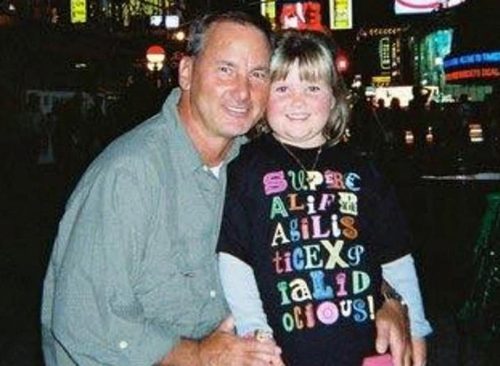 According to Newsweek, Cox attacked Joseph Anthony Ryan Jr, Vallow's third husband in 2007. Ryan was Tylee's father and the adoptive father of her first son, Colby. Cox tasered Ryan and threatened to kill him. After pleading guilty in a Texas court, Alex Cox was sentenced to 90 days in prison and five years' probation.
Joseph Anthony Ryan Jr. is Found Dead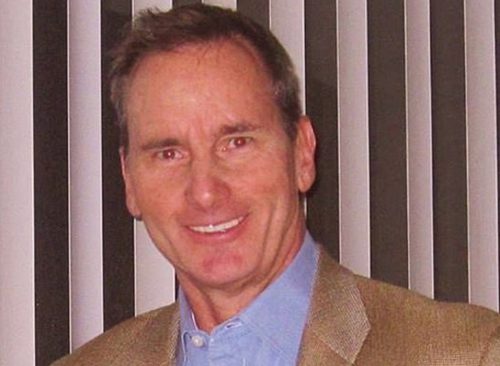 In April 2018, Ryan was found dead in his Phoenix apartment. His body wasn't discovered for more than a week after he died, after which authorities notified his ex-wife, Vallow, who was listed as his next of kin despite the fact that their marriage had ended 14 years earlier. He died of a heart attack, but there was some question surrounding his death due to concerning audio recordings of Vallow threatening to kill her third husband.
Vallow Threatened to Kill Joseph Anthony Ryan Jr. in Disturbing Audio Tapes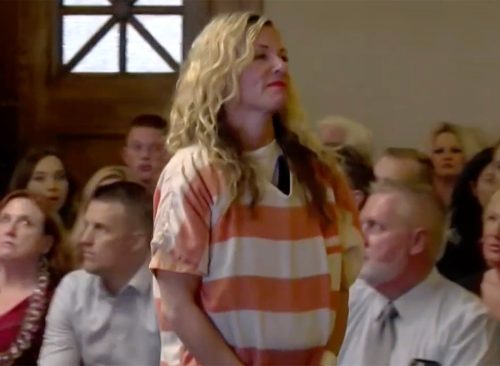 Although Ryan died of an apparent heart attack, there are a lot of questions about his death.  There's a 40-minute recording of Vallow ranting about her third ex-husband Ryan and how she wanted to kill him. The recording was sent to Ryan's sister, who gave it to police, and it's from an October 2018 gathering of people for the Second Coming of Christ," according to PEOPLE.
"He told everybody that I was this lying, crazy Mormon and got up in court and said all these horrible things about me and turned it around to where the judges believed him instead of me," Vallow can be heard telling a group of people in a recording obtained by the East Idaho News. "I went through a lot of years of this kind of hard stuff, and I was going to murder him. I was going to kill him, like the scripture says. Like Nephi killed — just to stop the pain and to stop him coming after me and to stop him coming after my children."
Vallow Cites Scripture to Justify Killing Her Husband in Recorded Conversation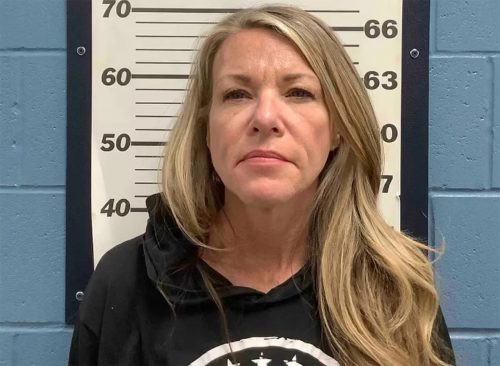 Vallow continued, "I just felt I couldn't take it anymore, and I would go through the scriptures and I would find all the things like, if he comes against you once, if he comes against you twice, three times then you can kill him. It says it in the scriptures! I was like, there it is, there's my answer. I don't want to do anything wrong. I do not have a murderous heart. I just want it to stop the bleeding and stop the pain," Vallow said in the recording.
Questions Swirl Around the Death of Alex Cox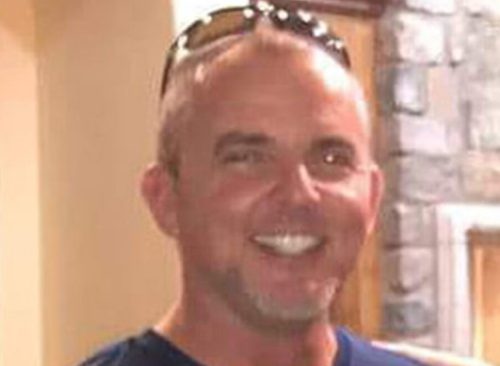 On Dec 12, 2019, Cox was found dead at age 51. According to East Idaho News, "the Gilbert Arizona Police Department was called to Cox's home where he lived with his wife, Zulema Pastenes. The couple had been married for two and a half weeks."
A 59 page redacted report provided more insight and East Idaho News reported that Cox's stepson found him on the floor of the bathroom "gasping for air as vomit came from his mouth. The stepson called 911, and first responders rushed to the home. Cox was taken to Banner Gateway Hospital, where he was pronounced dead."
Autopsy and toxicology reports obtained by the outlet in May 2020 "show that a medical examiner determined Cox died of natural causes. The report indicates Cox died of blood clots wedged into the arteries of his lungs. High blood pressure also contributed to his death."
Cox Believed He Was the "Fall Guy"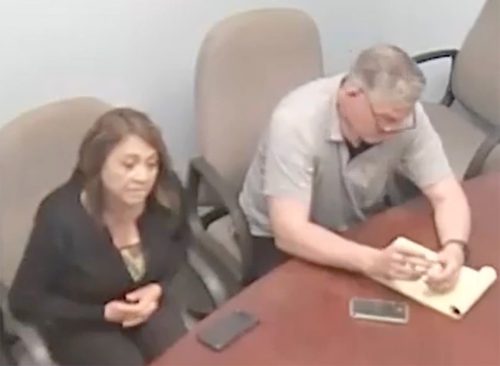 Pastenes took the stand earlier in the trial and shared stunning details about her late husband. Pastenes said the night before her husband died, he was on the phone with Vallow and Daybell, who said Tammy's body was being exhumed. "I was very confused about the reason why they would be exhuming Tammy's body, and I was asking why they would be exhuming her body if she died of natural causes," Pastenes testified. "And I asked [Cox] if he was involved in anything to do with Tammy's death. He said no."
Pastenes told the court that she kept asking Cox questions and when he finally responded, she was shocked.  "He was very quiet and unresponsive. He said, 'I think I am being their fall guy.' I said, 'Fall guy for what? What have you done that you would be the fall guy?' I kept pressuring him because he wasn't answering me." She said, "He passed away the next day." 
Heather Newgen has two decades of experience reporting and writing about health, fitness, entertainment and travel. Heather currently freelances for several publications.
Read more