Newest Revelations in Lori Vallow Daybell's Case: Brother Reportedly Told His Wife "I Think I Am Their Fall Guy" the Night Before He Died
"He said, 'I think I am being their fall guy,'" Zulema Pastenes testified. 
It's the second week of the "doomsday cult mom" Lori Vallow trial and bombshell revelations continue to drop about her religious beliefs, as well as involvement in questionable circumstances surrounding the deaths of other family members. Alex Cox is Vallow's late brother and his wife, Zulema Pastenes, took the stand to testify about chilling details about his death. Vallow's former sister-in-law also gave more insight into her bizarre world where she claimed two of her children JJ Vallow and Tylee Ryan were "possessed by evil spirits." Their bodies were later found on the property of Vallow's fifth husband Chad Daybell. The 49-year-old is accused of killing two of her children and is also charged with conspiracy to commit first-degree murder in the death of Tammy Daybell, Chad's first wife. 
Pastenes Met Vallow Through a Church Gathering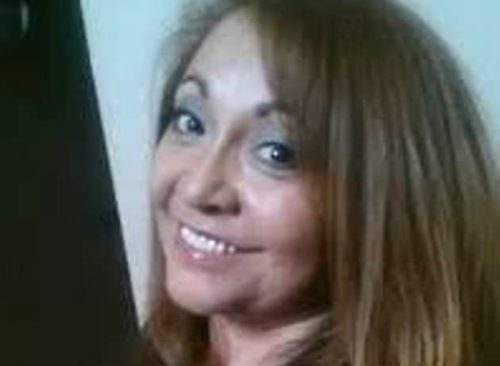 Zulema Pastenes was a member of The Church of Jesus Christ of Latter-day Saints and attended a gathering at Melaine Gibb's house, Vallow's former best friend, and where she "was doing a testimony that she had visitations of angels and that she had visitations of the angel Moroni that she was giving her instructions and that she was a personal witness of Jesus Christ," which Pastenes described as "convincing" and "vivacious" and had a "very high spiritual standing." "If someone is telling the truth about that, I would not be questioning them. I would be believing they are telling the truth, because I would never think that someone would lie about something as sacred," she said. She was later introduced to Cox and the two started dating in the summer of 2019.
Pastenes Was Only Married to Cox for Two Weeks Before He Died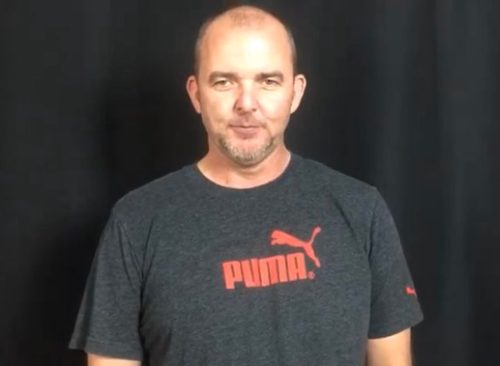 Pastenes and Cox dated a few months and became engaged Nov. 7, 2019. The couple got married in Las Vegas a short time later and Cox died Dec. 12, 2019 . The pair were only married a couple of weeks before his untimely death of what  authorities have said were natural causes at his Arizona home.
How Cox Died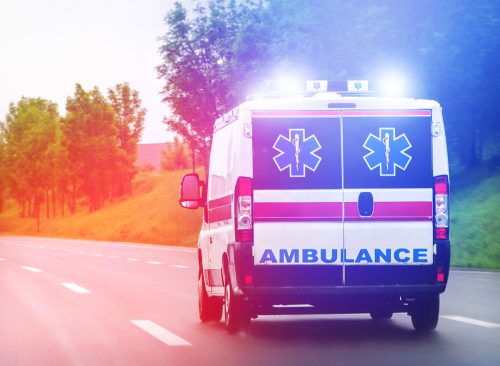 A 59 page redacted report provided more insight about the suspicious death of Cox and East Idaho News reported that his stepson found him on the floor of the bathroom "gasping for air as vomit came from his mouth. The stepson called 911, and first responders rushed to the home. Cox was taken to Banner Gateway Hospital, where he was pronounced dead." Autopsy and toxicology reports obtained by the outlet in May 2020 "show that a medical examiner determined Cox died of natural causes. The report indicates Cox died of blood clots wedged into the arteries of his lungs. High blood pressure also contributed to his death."
Pastenes Questioned Cox About Tammy Daybell's Death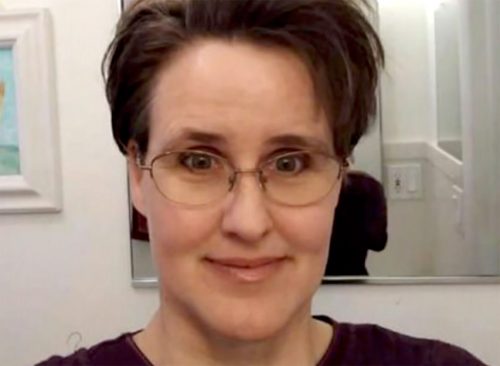 There's been questions swirling around how Tammy Daybell died, and during the first day of trial it was revealed how. It was first believed she died of natural causes, but lead prosecutor Lindsey Blake stated in court that wasn't true. Nate Eaton, news director at East Idaho News is following the case and Tweeted  "Blake says Tammy Daybell died "at the hands of another and died of asphyxiation," according to Utah medical examiner. After Tammy died, Alex Cox said, "I hope I'm not their fall guy" (referring to Chad and Lori). Alex died the day after he said that." In her bone-chilling  testimony, Pastenes said the night before her husband died he was on the phone with Vallow and Daybell who said Tammy's body was being exhumed. "I was very confused about the reason why they would be exhuming Tammy's body, and I was asking why would they be exhuming her body if she died of natural causes," Pastenes testified. "And I asked [Cox] if he was involved in anything to do with Tammy's death. He said no."
I'm "Their Fall Guy"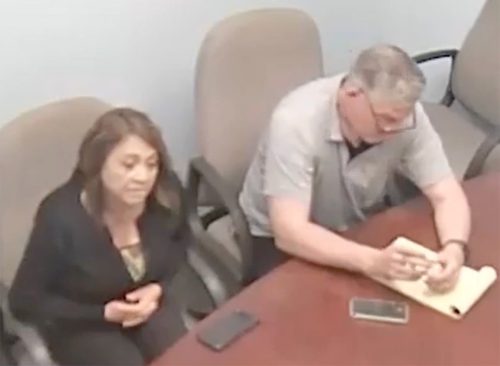 Pastenes told the court that she kept asking Cox questions and when he finally responded, she was shocked.  "He was very quiet and unresponsive. He said, 'I think I am being their fall guy.' I said, 'Fall guy for what? What have you done that you would be the fall guy?' I kept pressuring him because he wasn't answering me." She said, "He passed away the next day." 
Cox Was One of the Last People to see JJ and Tylee Alive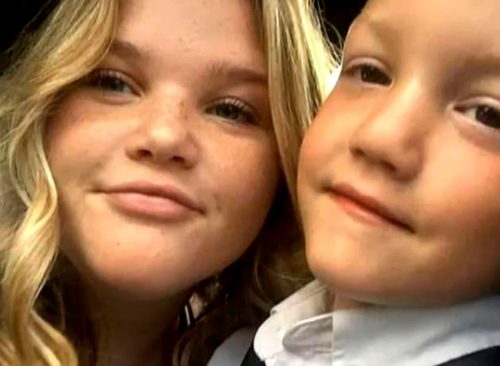 The children were last seen alive in September 2019. On Sept. 8, 2019, both kids were photographed at Yellowstone National Park with their mother and uncle. According to Idaho News 6, this was the last time anyone saw the teenager. Vallow enrolled JJ September 3, 2019 at Kennedy Elementary in Rexburg, Idaho. School Principal Josh Wilson told East Idaho News. Three weeks later, on Sept. 23, 2019, JJ last attended class, and the following day his mother unenrolled him, saying she would homeschool the boy. "He wasn't absent for months," Wilson said. "Once they're disenrolled we don't track attendance."
Investigators Believe Cox Was Connected to Tylee and JJ's Death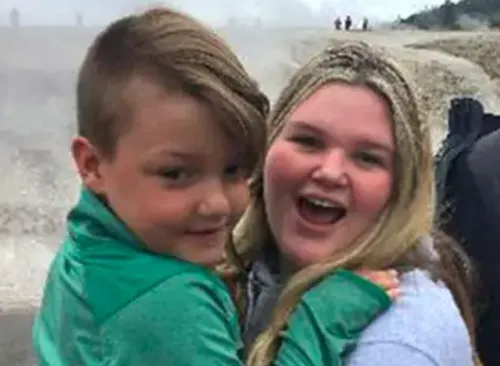 Cox's cell phone played a major role in the case and investigators believe he was tied to the death of his sister's two children. KTVB 7 reported, "Rexburg Police worked with an FBI team that traces phones to ping where Cox's cell phone was, which puts his phone near the pond and pet cemetery on Daybell's property at different times in September 2019. JJ's and Tylee's bodies were later found near those two areas." In addition, according to Newsweek , "Video footage seen in [the Netflix true-crime documentary]  Sins of Our Mother shows Lori Vallow and Alex Cox moving items in and out of a storage locker in Rexburg, Idaho, in November 2019, when Tylee and JJ had been declared missing. The locker was rented by Lori Vallow."
Cox Killed Vallow's Fourth Husband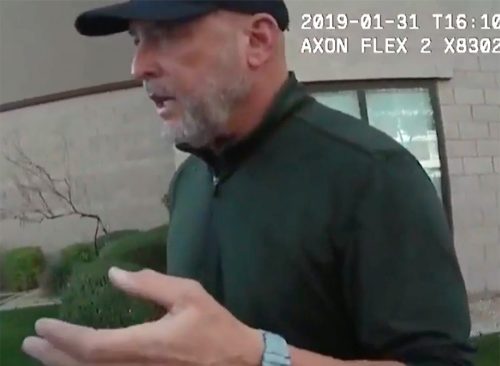 On July 11, 2019, Cox shot and killed his sister's fourth husband, Charles Vallow, 62, claiming it was self-defense and was never charged.  Adam Cox, a brother of Alex and Lori, warned police about his family. He reportedly told officers: "Lori and Alex planned Joe's death. I'm telling you there is something wrong about Lori and Alex and this belief they have. Lori thinks death is nothing. There are just a lot of red flags for me." 
Vallow Believed Her Fourth Husband was Possessed, According to Pastenes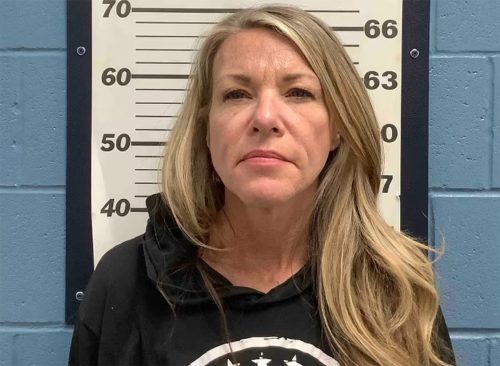 Daily Mail reports that according to Pastenes, Vallow claimed around February 2019 that Charles Vallow "had been possessed by a dark spirit or demon Garrett. She expressed how different he was, he was acting different… He was a completely different person, he even looked like he was shorter," said Pastenes. Vallow claimed the "evil spirit had been following him for a couple of years, so he could learn everything about him and now had possessed him."  A "casting" to rid Charles of the demon took place around the end of March 2019. "She said that we had to be holding hands and in a circle and each of the participants would have a different part to say or do in order to complete it," said Pastenes. However, that proved to be unsuccessful and Vallow began to tell friends "another, more powerful and more skillful demon" had taken over Charles, named Ned. Pastenes said, "After Ned was removed, an even more powerful demon has possessed Charles' body… [The demon] had done the same thing for hundreds of years."
Pastenes' Journal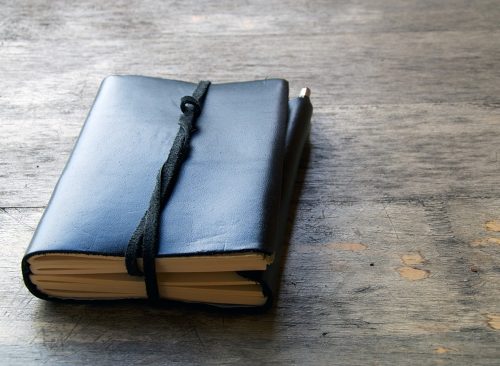 During Pastenes testimony, jurors looked at pages from her journal that noted disturbing details claiming how Vallow believed a "possessed " person could be dealt with. Pastenes wrote "dispel, burn, cast out" and "get rid of them" with "binding" which were techniques for someone who was possessed. Pastenes added, "Chad claimed he had been [the] heavenly father and Jesus and Holy Ghost. He would have been spiritually the highest of anybody… He had chosen [Lori] to be his wife and they had already been seven times before on this earth… That was his companion and therefore put her in the same spiritual standing."
Heather Newgen has two decades of experience reporting and writing about health, fitness, entertainment and travel. Heather currently freelances for several publications.
Read more