20 Secrets About "The Real" King Charles—Cold, Demanding and Opinionated About Women, Insiders Say
The coronation for King Charles is set for May 6th. Here's what to know about the new monarch.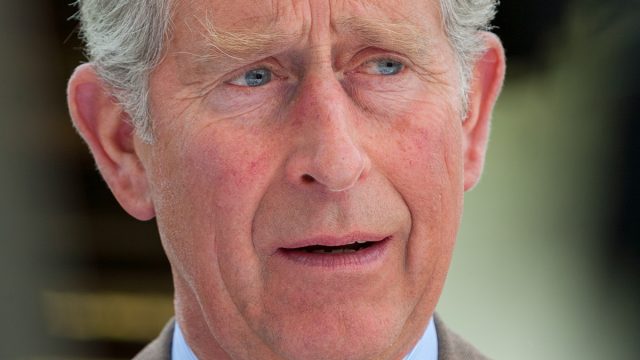 King Charles III took over Britain's throne last year when his mother, Queen Elizabeth II, died at the age of 96. She held the position for 70 years, and now that her first-born son is the country's reigning king, people want to know how he'll shape up as the monarch and what he's really like. After a lifetime in the public eye, not-so-private family feuds, and decades of preparation for this moment, here's what insiders describe King Charles to be like, according to various reports. 
1
King Charles Has Strong Opinions on Alternative Medicine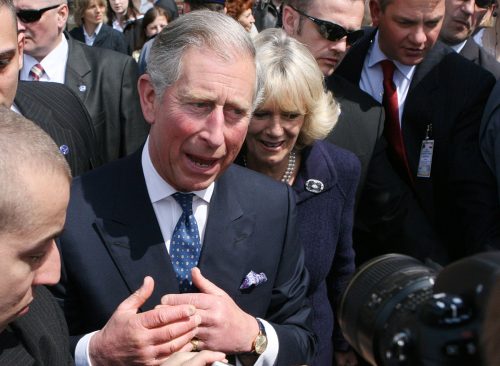 King Charles,73, has expressed strong opinions on a range of topics, including alternative medicine. The New York Times Archives reported that at the 150th-anniversary dinner of the British Medical Association, physicians in attendance were taken back by then Prince Charles' speech. "I would suggest that the whole imposing edifice of modern medicine, for all its breathtaking successes is, like the celebrated Tower of Pisa, slightly off balance," he said. 'It is frightening how dependent on drugs we are all becoming and how easy it is for doctors to prescribe them as the universal panacea for our ills."
2
He Wants to Make a Difference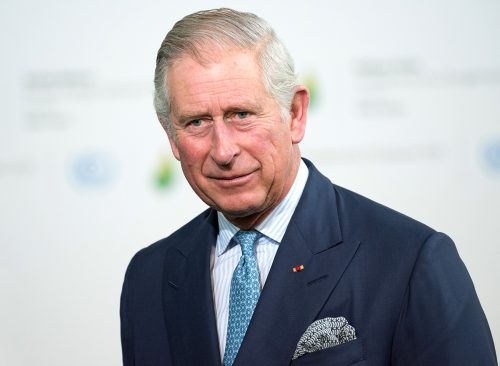 King Charles wants to make a real difference and believes it's his duty to do so. One of his main passions is for the environment, which dates back decades. In an interview posted to the Royal Family's website in 2020, he said as a teenager, he became concerned by "the destruction of everything … all this sort of white heat of progress and technology to the exclusion of nature and our surroundings, and also this complete determination to defeat nature and to suppress everything to do with it."
He added, "I seem to remember minding an awful lot about it." Climate change has long been a focus for the King, who was very outspoken about the issue at the opening ceremony of the COP26 climate summit in Glasgow, Scotland. At the event, he spoke about the urgency of the crisis and said the time for addressing the problem had "quite literally run out." In order to fight the issue, he said, "We have to put ourselves on what might be called a war-like footing."
3
Prince Charles Played a Surprising Role in Launching the Careers of Idris Elba and David Oyelowo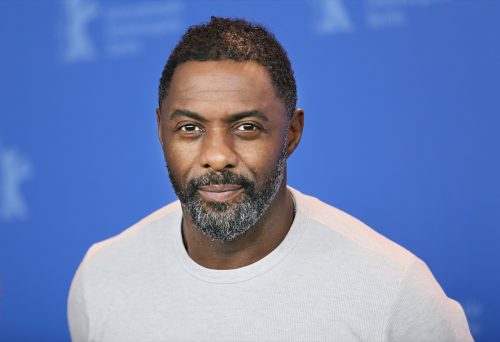 King Charles has always been a supporter of the arts and founded the Prince's Trust to help children achieve their dreams, which included Idris Elba and  David Oyelowo. They were both awarded a grant to help them pursue acting. Elba opened up about the opportunity in an Instagram video where she shared, "When I was about 18 years old, I had the wonderful experience of auditioning for The Prince's Trust. I was awarded £1,500 ($1,810) by The Prince's Trust that gave me my start and my career," the star continued.
He used the money from the Trust to flee a gang crime that was rising in his neighborhood in Hackney, North London, and attend the U.K.'s prestigious National Youth Music Theatre. Oyelowo also shared his experience in the same video as Elba. "I was about 17 and really wanted to be part of the National Youth Music Theatre, but myself and my parents couldn't afford it," said the Golden Globe nominee, 44. "I got the grant and I got to be part of the National Youth Music Theatre, and it's really where my desire to become an actor cemented. And it's also where I met my future wife, Jessica, so I have the Prince's Trust to thank for a lot."
4
Camilla is Very Supportive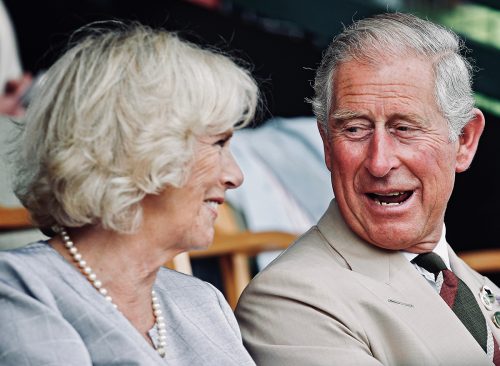 According to royal insiders, the King's wife, Camilla understands his melancholy temper at times and knows how to bring his mood back up. "She is a huge support" for Charles, a source tells PEOPLE , adding that the future King can be prone to "Eeyore moments" and Camilla "jollies him up." She's earned high praises from others on her ability to handle the King and The Times reports, "Many agree that what the Queen, Camilla, excels at is managing him: cheering him up when he's glum, indulging him when he needs it, geeing him up when he doesn't and knowing how and when to persuade him of a particular course of action when his staff have tried and failed."
5
The King Can Be Prone to Melancholy and Self-Pity, According to Recent Report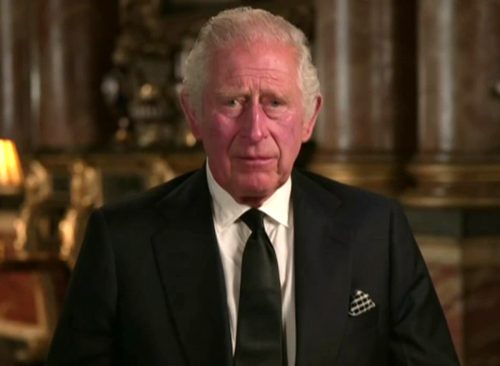 The Times reports that King Charles can have a somber and grim mood and that, "Some of the King's friends compare him to Eeyore, prone to melancholy and self-pity, not to mention the petulance briefly on display during the accession when a fountain pen didn't work." The report also states, "The interior designer Robert Kime, who decorated various homes for Charles from his bachelor days onwards, said he is like a lighthouse whose beam shines brightly but briefly and then moves on."
And the diarist James Lees-Milne, who was often invited to stay with the then prince at Chatsworth, described him as "rather touching, a figure of tragedy with abundant charm." "Alas," he added after sitting next to him at dinner on another occasion, "he is too ignorant, groping for something which eludes." Lord Mandelson told the future king in 1997 that he was seen by the public as being a bit sorry for himself, a bit "glum and dispirited."
6
The King Can Have a Great Sense of Humor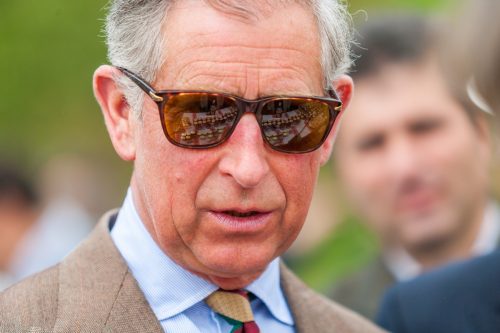 While his friends say the King can be "glum," he can also surprise people with his "keen sense of humor." There's many examples of the King showing off his funny side throughout the years, but his ex-employee shares an inside look to what he's really like. Grant Harrold worked for Prince Charles as his butler from 2004 to 2011 and has nothing but kind words for his former boss. He told Us Weekly, "To actually have somebody like the Prince of Wales as your employer was just an extraordinary situation and, I'm not just saying this, he was a very kind, considerate and passionate employer." Harrold also said he has a "great sense of humor" and shared a memory of a funny mishap.
"I remember when I first started working for [Prince Charles], on one of my first days, I bumped into him and I was a bit worried [about] what to do," Harrold told Us Weekly, noting that Camilla, Duchess of Cornwall, was also present. "I dived into a cupboard because I didn't know what the etiquette was!" Later on, when he saw the couple again, he said, "I kind of then looked at them and said, 'Oh, good morning, your highnesses,' and nodded his head. Harrold explained the two "found this hysterical and there was a lot of laughter about it," he explained. He said the incident revealed how "down-to-earth and normal and fun" the couple could be. "That was exactly what it was like for my whole time there," he explained. "I was very lucky."
7
He Was Raised by Nannies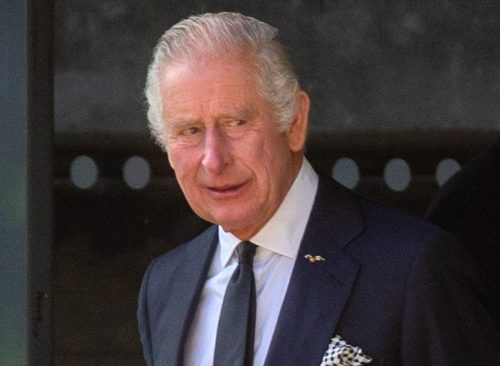 According to the Times, The King felt "emotionally estranged" from his parents and "told his biographer, Jonathan Dimbleby, that it was nannies, not his parents, who played with him, read to him and watched his first steps, while the Queen ploughed dutifully through her state papers and planted trees. He was taken in to see his mother at 9 am sharp, and she would occasionally see him again in the evenings. "If the Queen had taken half as much trouble about the rearing of her children as she did about the breeding of her horses," a private secretary remarked drily to Robert Lacey, "the royal family wouldn't be in such an emotional mess."
8
Nobody Fully Explained He'd be King One Day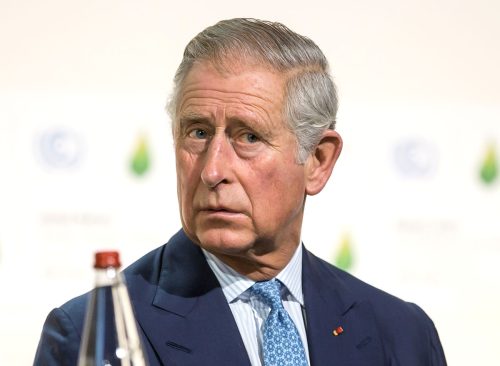 It's no surprise that Charles has taken over the position as King, but the Times reports that no one "spelt out" how he would succeed his mother one day. "It's something that dawns on you with the most ghastly, inexorable sense. I didn't wake up in my pram and say, 'Yippee.' It just dawns on you slowly that people are interested in one and slowly you get the idea that one has a certain duty and responsibility."
9
The King Didn't Have a "Role in Life" Until His Mother Died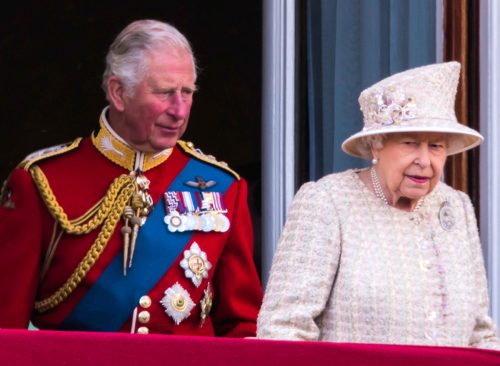 The King recognized early on that he didn't really have a role in life and that the reason for his existence was to take over for the Queen, his mother, after her death. So what was he supposed to do until then? "My great problem in life "is that I do not know what my role in life is," he told the Cambridge Union Society in 1978. "At the moment I do not have one. But somehow I must find one."
10
He Does a Headstand Every Morning to Help His Spine in Boxer Shorts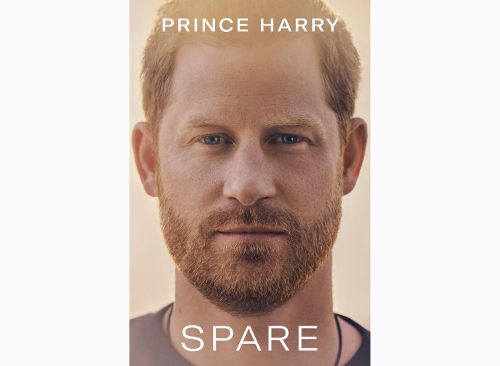 In his memoir Spare, Prince Harry reveals his father does a headstand every morning "for the benefit of his spine," the Times reported, and does not like to be interrupted. "No! Don't open! Please God don't open!" In addition, Prince Harry wrote that he "like a skilled acrobat" and would hang from a bar. 
11
Is Very Particular About How His Day Starts and Works Late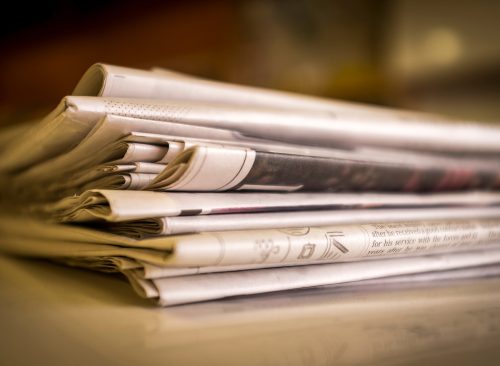 The King is an early riser and wakes up before 7 am to a tray full of newspapers. He has tea, listens to the TODAY program on the radio, and then gets dressed in a "bespoke suit from his Savile Row tailor, a bespoke shirt from his Jermyn Street shirtmaker and bespoke shoes from his cobbler," according to the Times. "He douses himself in Eau Sauvage and breakfasts on seasonal fruit, seeds and yoghurt. At 8 am he starts on his paperwork. The day has begun." The King has meetings until 5 pm and skips lunch. Dinner is served at 8:30 pm. He works again until midnight. 
12
He's a "Demanding Boss"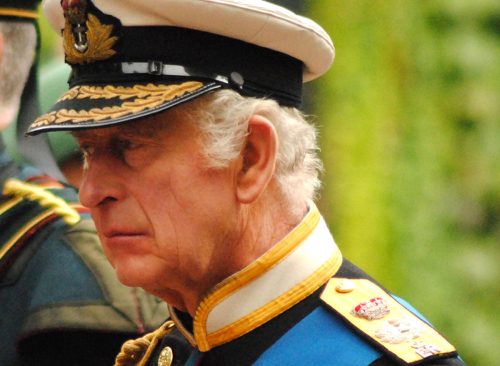 While the King does have a sense of humor, he takes his role seriously and expects others to do as well. "He's a demanding boss because he's very demanding of himself," one of his staff told journalist Valentine Low, according to the Times, which also reports he has a "temper." "He could be at turns indecisive and stubborn, with an explosive temper, a man who would kick furniture in his rage. He had no interest in hearing criticism and no intention of acting on it. He yearned to be recognised for his efforts on everything from organic farming to climate change, and sought out people who agreed with him rather than challenged him." 
13
The Obsession with his Childhood Teddy Bear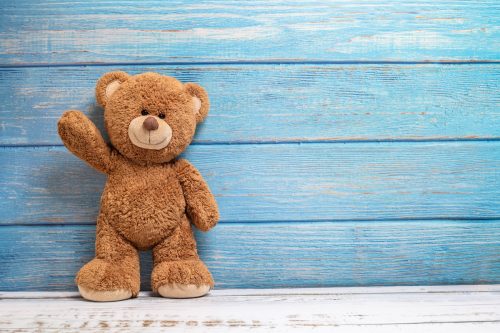 In Spare, Prince Harry shared another personal secret of his father's. The 38-year-old said that his father was obsessed with a teddy bear that gave him comfort as a child when he was getting bullied at boarding school. "Teddy went everywhere with Pa," Harry recalled of his dad. "It was a pitiful object, with broken arms and dangly threads, holes patched up here and there. It looked, I imagined, like Pa might have after the bullies had finished with him."
14
Is a Stickler About Women's Hair Being Worn Down
Another interesting tidbit Prince Harry covers in his tell-all is his father's preference for women's hairstyles. According to the father of two, he had his then-girlfriend Meghan Markle wear her hair a certain way when she first met the King for a reason. "Her hair was down, because I suggested she wear it that way. Pa likes it when women wear their hair down. Granny too. She often commented on 'Kate's beautiful mane.'" Also, "Meg was wearing little make-up, which I'd also suggested," Harry continues. "Pa didn't approve of women who wore a lot." 
15
Insiders Suspect Camilla Initially Dated Charles to Get Back at her Boyfriend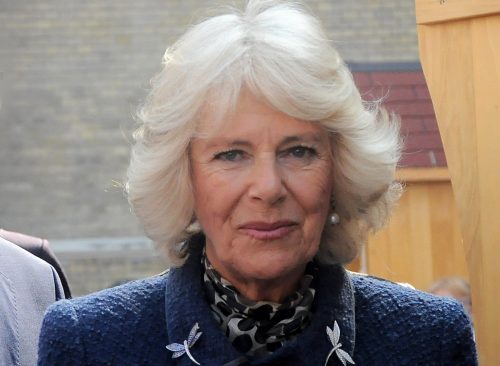 Camilla and the King have a long history that started back in 1970 when the two first met at a polo match. She was 23, and he was 22. Camilla was in an on-and-off relationship with Andrew Parker Bowles, whom she married later. According to the Times, "Camilla may even, some suspect, have dated Charles to make Parker Bowles jealous, or as tit for tat after her boyfriend had a fling with Princess Anne." Camilla and Charles ended things when he left for the navy, and Bowles proposed during that time. "I suppose the feelings of emptiness will pass eventually," Charles wrote to a friend.
Tina Brown, who wrote The Diana Chronicles argues that Camilla then "deftly" wove Charles into her life with her unfaithful husband as an insurance policy, making him godfather to their first child, keeping alive the sexual chemistry and vetting potential brides for their suitability and how much of a threat they posed to her." The two still remained friends and kept in touch. 
16
People Saw a Doomed Marriage From the Beginning with Charles and Diana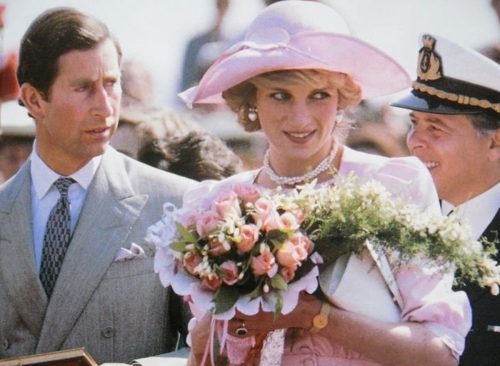 Those in the inner circle of Charles and Diana were fearful the two would never work out because they were too opposite. The Times writes, "Their 13th date was also their wedding. He was 32, she was 19 and it was obvious, a friend said, that they were incompatible. The bride's own grandmother thought she was "unsuitable and unreliable" but she fitted, or at least Charles thought she did, the bridal template pushed by Mountbatten for a sweet-natured virgin. According to Bedell Smith, Penny Romsey, the wife of Mountbatten's grandson, warned Charles against the marriage on the grounds that Diana appeared to be "auditioning for a central role in a costume drama."
17
Camilla and Charles Had a Long-Term Affair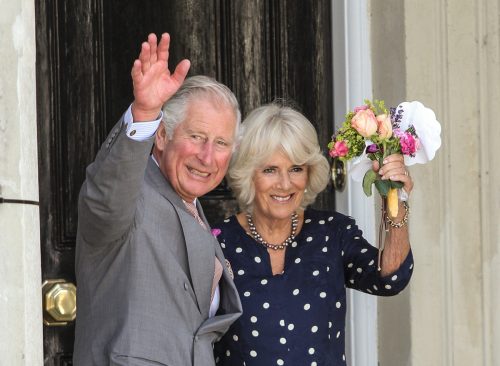 In 1986, Camilla and Charles reportedly began an affair. Both were still married and had children and in recordings she made for author Andrew Morton's Diana: Her True Story, Princess Diana recalled calling Camilla out for her affair with Charles. "I was terrified of her … I said, 'I know what's going on between you and Charles and I just want you to know that,'" Diana recalled. "She said to me, 'You've got everything you ever wanted. All the men in the world fall in love with you and you've got two beautiful children, what more would you want?' … So I said, 'I want my husband.' "Diana added, " 'I'm sorry I'm in the way … and it must be hell for both of you. But I do know what's going on. Don't treat me like an idiot.' 
18
Camilla's Father Reportedly Told Charles to "Make an Honest Woman" Out of Her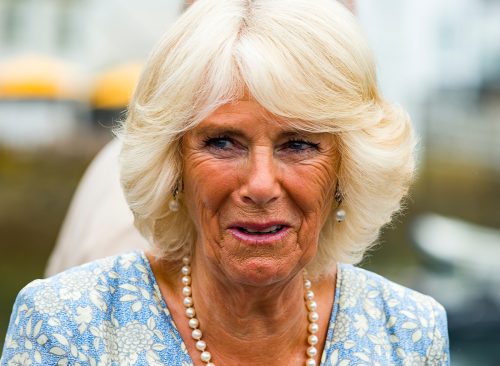 There were many tough years for the royals with scandalous affairs that made headlines, Prince Charles' approval ratings dropping drastically and the death of Diana. The Queen did not approve of Camilla and never did, but she could also see she wasn't going anywhere. There was pressure from Camilla's side, according to the Times, when her 87-year-old father told the Prince to "make an honest woman out of her." The two finally married in 2005. 
19
King Charles Didn't Give Prince Harry and Prince William Physical Affection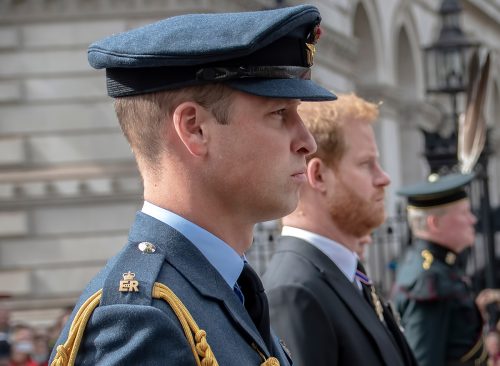 The Duke of Sussex talked about his mother's death in his explosive book and revealed how he got the news of her accident. His father comes to his room and says, 'They tried, darling boy. I'm afraid she didn't make it.' He continued, "'Pa didn't hug me. He wasn't great at showing emotions under normal circumstances. But his hand did fall once more on my knee and he said, 'It's going to be OK.' But after that, nothing was OK for a long time.'"
RELATED: Meghan Markle's Sister's Lawsuit Over "False and Malicious Statements" Could Cause Severe "Embarrassment" for the Royal Couple
20
Harry and William Asked Their Dad Not to Marry Camilla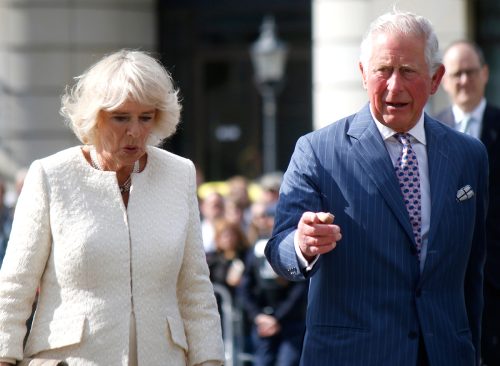 Another revelation from Spare is how Prince Harry and his brother begged their dad not to marry his longtime mistress. He wrote, "Willy and I promised Pa that we'd welcome Camilla into the family. The only thing we asked in return was that he not marry her. "You don't need to remarry, we pleaded. A wedding would cause controversy. It would incite the press. It would make the whole country, the whole world, talk about Mummy, compare Mummy and Camilla, and nobody wanted that. Least of all Camilla." He also shared, "I remember wondering… if she would be cruel to me; if she would be like all the wicked stepmothers in the stories'. He feared she would be the 'wicked stepmother.'"
Heather Newgen has two decades of experience reporting and writing about health, fitness, entertainment and travel. Heather currently freelances for several publications.
Read more