5 Coronation Blunders That Could Ruin King Charles' Big Day
The upcoming coronation ceremony faces the specter of past mishaps and bloopers.
For King Charles' upcoming coronation, centuries of tradition are being carefully observed, with ceremonies, regalia, and other customs conscientiously preserved from ceremonies past. But in the back of their minds, royal planners are hoping that history doesn't repeat itself when it comes to some embarrassing coronation blunders of yore.  Yes, even something as rigidly regimented as the royal coronation ceremony has fallen prey to some unfortunate mishaps and bloopers. The UK Telegraph recently pointed out some of the most notorious. 
Being Upstaged By Janitors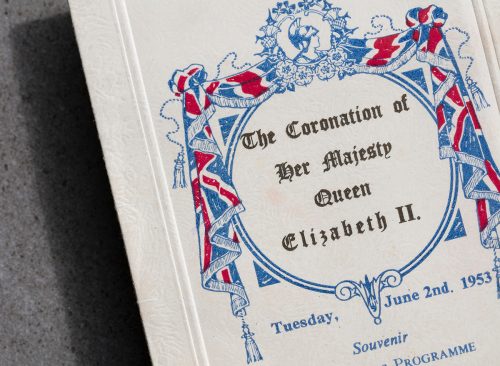 During Queen Elizabeth II's coronation ceremony in 1953, after the Queen Mother and Princess Margaret had made their entrances, there was a commotion near the doors to Westminster Abbey and 8,000 people rose to their feet to get a look at … a quartet of carpet sweepers who had been employed to make sure the red carpet was spotless before the new queen entered.  The crowd laughed amiably, but the Archbishop of Canterbury was unamused. "After the many solemn processions finishing with that of the Queen Mother, the cleaners created an undesirable and disturbing anti-climax," he later wrote.
Fainting Maids of Honor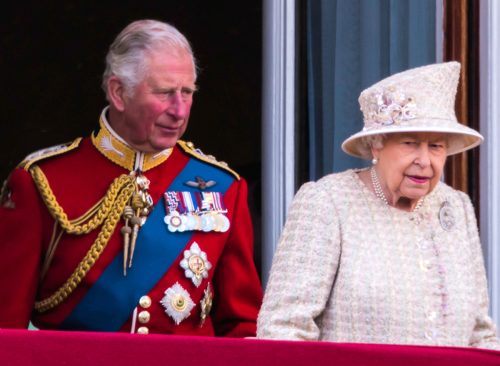 Queen Elizabeth's ceremony lasted upwards of three hours, and as it wore on, one of the maids of honor, Lady Anne Coke, had trouble breathing in her tight dress and started to feel faint. Luckily the women had been given smelling salts, which they hid in their long gloves, and another maid, Lady Moyra Campbell, sprang into action. "Anne Coke did begin to droop and I was able to crush the thing and it let out an enormously strong smell but she gallantly revived," she said.  Lady Anne told a BBC documentary in 2018: "Luckily I was standing with my back to a pillar and a wonderful gentleman called Black Rod saw me swaying about. I thought 'I cannot faint in front of millions and millions of people, I just can't.' He put his arm like that, sort of pinning me the pillar, and just gave me that amount of time to recover."
A Blunder With the Crown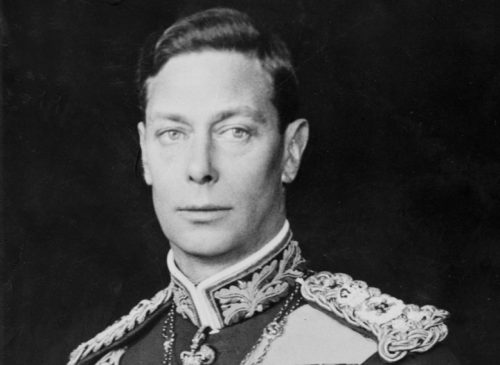 Before the 1937 coronation of King George VI, the Archbishop of Canterbury, Cosmo Gordon Lang, marked the front of the St. Edward's Crown with a piece of thread so he'd know which way to place it on the King's head. But in the moment, he couldn't find it. Footage from the ceremony shows him turning the crown around and around in his hands.  The King later wrote in his diary that he never knew whether it landed on his head in the right direction. Queen Elizabeth later told the BBC her father wasn't overjoyed by the goof.
A Comedy of Errors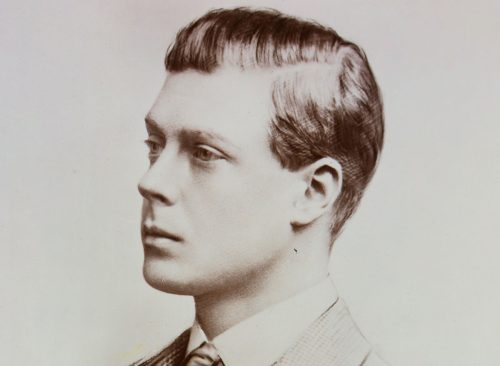 Edward VII's coronation sounds like a blooper reel from start to finish: During the entrance procession, the fur-trimmed trains of the peeresses surrounding Queen Alexandra stuck to the carpet and had to be disconnected; the elderly Archbishop kept forgetting his lines, put the crown on the new king backwards, and had to be helped off his knees after delivering a prayer by the king himself; and polite society was scandalized when it discovered the king's mistresses were seated together in a box within the Abbey.
RELATED: Meghan Markle and King Charles' Letters May Lead to the Unmasking of the "Royal Racist"
Epic Confusion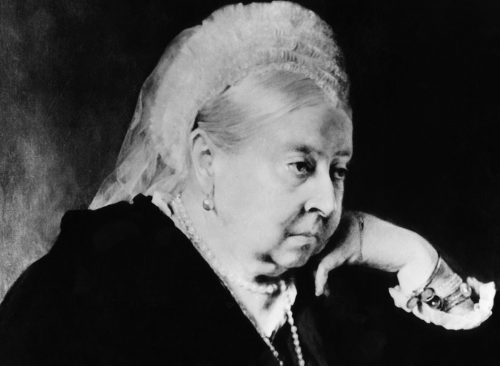 Queen Victoria's 1838 coronation was a seemingly never-ending series of disasters: It lasted five hours. As she herself wrote,"The Archbishop of Canterbury got terribly confused and tried to deliver the Orb to me when I already had it, and then forced the Coronation ring onto the wrong finger, which was very painful … and the consequence was that I had the greatest difficulty to take it off again." She also noted that "poor old Lord Rolle," age 82, fell over backward after bowing before her.