Father Mistakenly Called Dumpster Company Instead of Hitman to Kill Son, Gets Sentenced to Jail
Desmen Ramsey said he was drunk when he left several messages at the wrong number.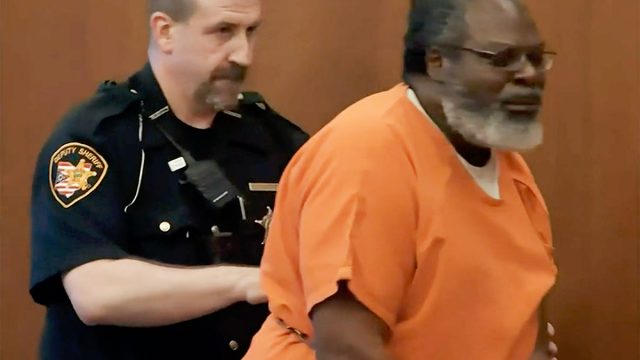 An Ohio man was sentenced Tuesday to 18 months in prison after he mistakenly called a dumpster company he thought was a hitman to kill his son last year. Desmen Ramsey, 58, pleaded guilty earlier this month in Cuyahoga County Common Pleas Court to aggravated assault in the incident. Ramsey expressed regret during sentencing for leaving the voice messages that got him in trouble. "That's my baby boy," he said, adding: "I would die before I'd let anything happen to my children." Here's what you need to know about this odd crime.
Ramsey Had a Fight With Son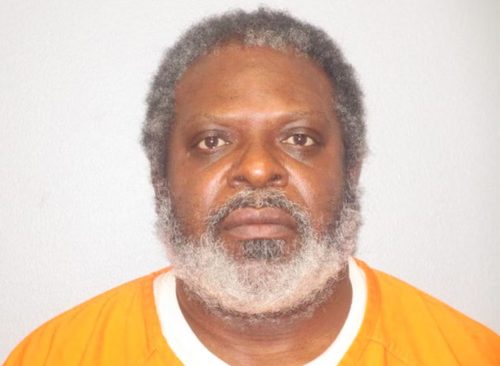 Ramsey had been drinking heavily after getting in a fight with his son on Oct. 13, 2022. Ramsey tried to call a friend who was in a motorcycle club to order a hit on his son, Assistant Cuyahoga County Prosecutor Zach Anderson said.
Who Did He Call Instead?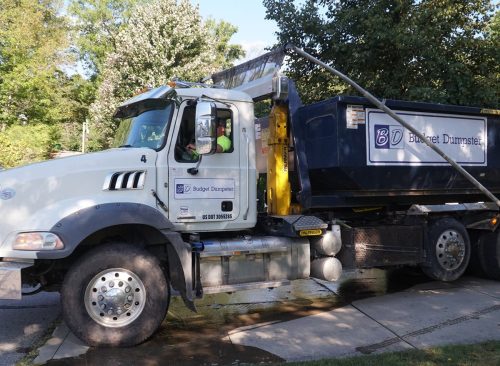 Instead of reaching the friend, Ramsey actually called Budget Dumpster Co. in Westlake, Ohio, a suburb of Cleveland.  He called three times and left three voicemails, Anderson said.
Ramsey used the name "Jesse" to refer to what he thought was his friend in the first voicemail. He called himself "Tommy." "It's a five grand hit on him," Ramsey said, referring to his son by name. The son was not identified in news reports. "I don't give a f–k where he's at or what he's doing or who he be with. Kill that b—h," Ramsey added in the first voicemail. He called a second time but left a blank voicemail.  Ramsey then left a third voice message: Call back "ASAP." He added: "It's business. … This ain't bulls–t."
What Happened Next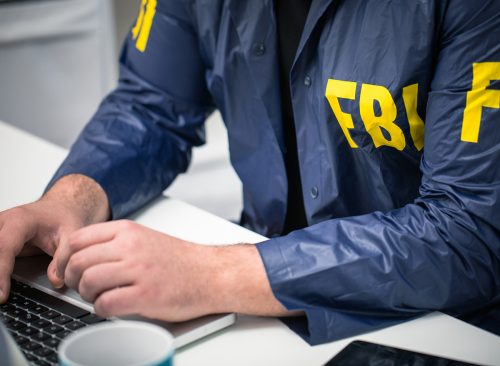 Budget Dumpster employees found the voice messages the following morning with a caller identification that named Ramsey and listed his number. An unidentified vice president at the company called Cleveland police, then the FBI, neither of whom were "helpful," according to Judge David Matia. The executive then called police in Westlake. They tracked Ramsey's phone by cellphone tower data and arrested him.
RELATED: 36 Latest Bone Chilling Details About the Idaho Murder Case
He Pleaded Guilty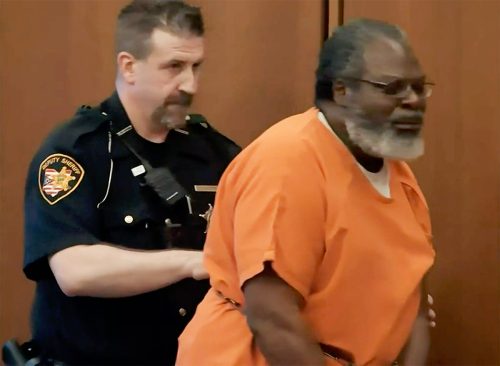 Ramsey was initially charged with two counts of complicity, with a maximum life sentence upon conviction. Ramsey pleaded guilty to the lesser charge instead.  Detectives also talked with the man Ramsey called "Jesse," who said he knew nothing of the calls and added that he would never commit murder for hire.
Matia imposed the maximum sentence on the charge of aggravated assault. "It should never have happened," Ramsey reportedly said. "I can admit I was not being a father. I'd never hurt my children."