Shocking New Revelations Emerge in Case of Dentist Accused of Poisoning His Wife with Protein Shakes
James Toliver Craig was formally charged in the murder of his wife, Angela, and the identity of his mistress has been revealed.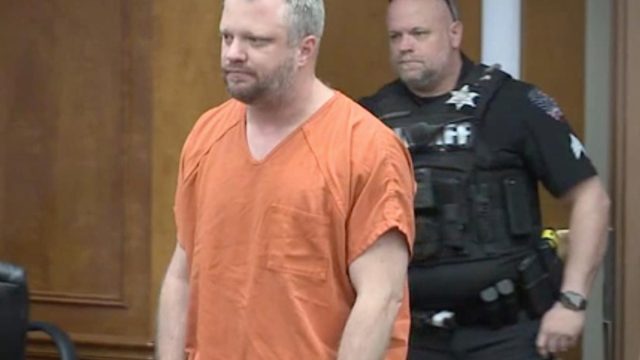 The Colorado dentist James Toliver Craig seemed to have it all. Married to his wife, Angela Craig, for decades, he was the father of six children, had a great reputation in the oral hygiene world, and appeared to have the life most people would envy. However, over the past few weeks, the illusion of the Craig family's perfection shattered into a million little pieces. On March 15, Angela died in the hospital after complaining that she wasn't feeling well. Last week, Craig was arrested and charged with her murder.
Investigators believe that Craig poisoned his wife with cyanide, slipping it into her protein shake. As more information surrounding the case is revealed, a more complete portrait of the alleged crime is painted. Here are the latest shocking new revelations surrounding the case. 
James Craig Was Formally Charged on Thursday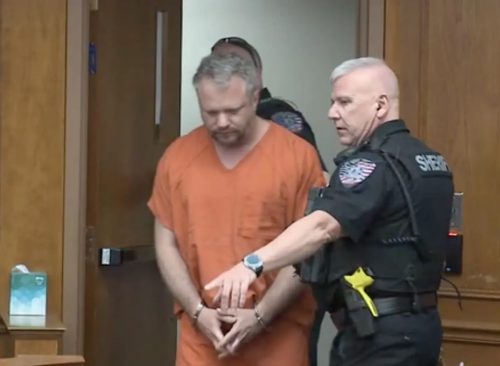 Wearing an orange jail-issue jumpsuit James Craig was formally charged with first-degree murder in the Arapahoe County District Court for the murder of his wife. According to the Daily Mail, the 45-year-old shuffled into court with his head bowed down and his ankles shackled. He avoided eye contact with family members, including his parents, a few of his children, and his late wife's brother. 
According to the outlet, his family showed no emotion. During the 10-minute hearing, he waived his right to a prompt preliminary hearing. He will be back in court on April 7 for a status hearing. His court-appointed defense attorney, Katie Telfer, requested a gag order, claiming that Aurora Police Chief Mark Hildebrand's press release comments implied a "presumption of guilt."
Craig's Alleged Mistress Has Been Identified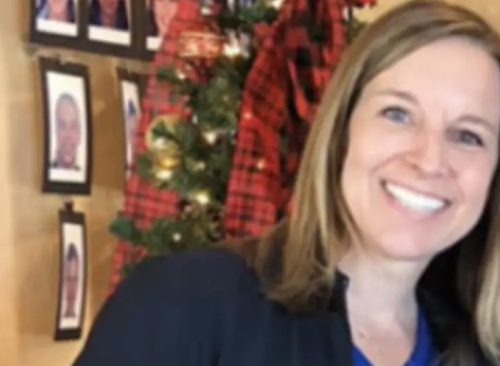 According to investigators, Craig was exchanging erotic emails with Texas orthodontist Karin Cain, who was scheduled to fly into Colorado to visit him the weekend his wife was killed. Cain hasn't returned to her Marble Falls dental office and is reportedly in hiding after her name was released. 
According to people who live in the small town where she practices, Cain is separated from her husband Jason with two kids and runs a successful practice. Neighbors claim they haven't seen her since the scandal broke. 
Neighbors told New York Post that she lives on a static trailer on the family property, but her car hasn't been at her home for days. However, they have seen James. "If I were her, I'd be in hiding," one resident said. "It's all anyone is talking about in town."
She Was Battling Her Former Husband Who Was Also Her Business Partner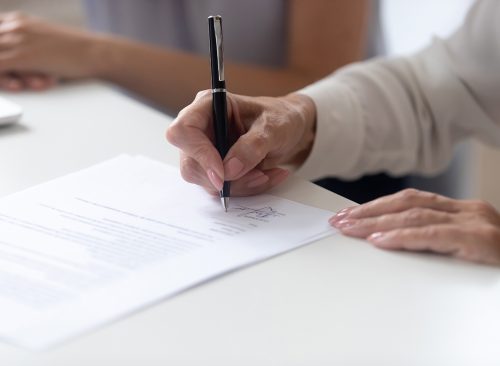 Jason and Karin were formally partners in their dental practice but separated in January 2022 and have been arguing since. According to legal documents, she accused him of spending recklessly. Jason had "no comment" when approached by The Post. 
At this point, there is no evidence that Cain knew anything about the alleged crime, and it is not believed she is under investigation. Neighbors were shocked about her involvement with the married accused murderer, as she was a loving mom who sent her kids to a Christian private school. "It will be interesting to see if she shows her face at any of the charity events now," a local said. 
Locals don't believe Karin will move, as she is the only orthodontist in the community, 1.5 hours from Austin. "She's the only one in town, so unless you want to take your kid an hour away, she will probably keep her business," someone told The Post. 
Craig Reportedly Was "Searching for Ways to Kill" His Wife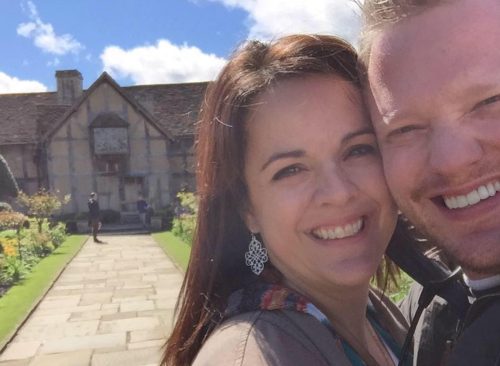 According to the arrest affidavit, Craig intended "to end his wife's life by searching for ways to kill someone undetected, providing her poisons that align with her hospitalized symptoms, and working on starting a new life with [his lover]."
The affidavit states that Craig had potassium cyanide delivered to his office two days before his wife died on March 4. The affidavit also reveals that online searches conducted included where to "buy Oleander," a poisonous plant, "how many grams of pure arsenic will kill a human," and "Is Arsenic Detectable in Autopsy?" He also read an article: "6 Deadly 'Undetectable' Poisons (and How to Detect Them)," per investigators. 
Craig Had "Multiple Affairs" Says Angela's Sister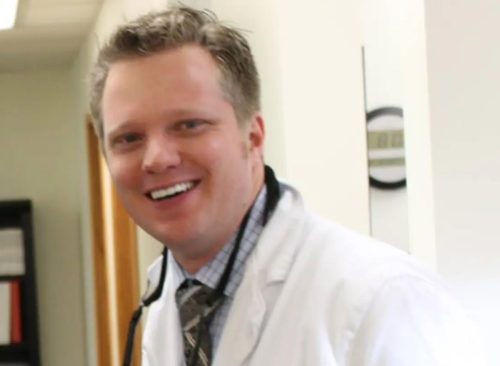 Angela's sister told investigators that the dentist "had multiple affairs with several women… had been addicted to pornography since he was a teenager." 
According to the affidavit, he drugged Angela approximately five to six years ago" and then made a story to cover it up. "Angela told [her sister] that James drugged her (an unknown drug) because he planned to go into their bathroom and give himself a lethal injection of something and commit suicide," the affidavit says. "James told Angela he drugged her so she wouldn't find him nor be able to save him, which would give the lethal drugs time to kill him."
The Couple Were Reportedly Having Marital and Financial Problems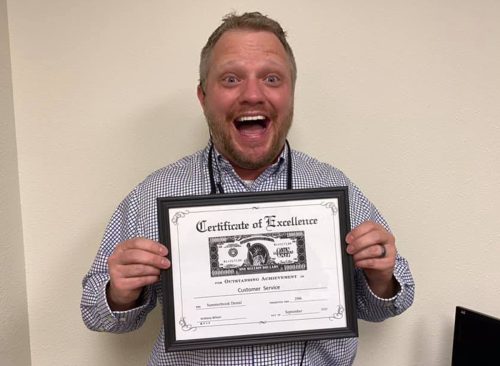 Per the affidavit, Craig "was on the verge of bankruptcy" for a second time, and Angela told her sister "several times over the past 16 years that she was going to leave James but said that James always convinced her to stay," it states.
"Angela told [her sister] that James had 'run the dental office into the ground' and that their finances were dire. Angela complained to [her sister] that James recently traveled to Las Vegas, where she said he gambled away over $2,000."
Text Messages Between Angela and James May Be Key Evidence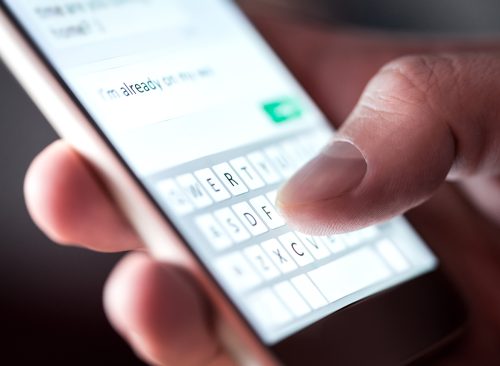 Per the affidavit, Angela texted James on March 6 complaining of dizziness and that she felt "drugged," the affidavit said. James Craig responded: "Given our history I know that must be triggering. Just for the record, I didn't drug you. I am super worried though. You really looked pale before I left. Like in your lips even," he responded. He asked if she had "eaten anything," and she responded that she "had my protein shake," according to the affidavit. 
On Wednesday, Craig drove his wife to the hospital, telling staff that she had been suffering from headaches and dizziness. "Shortly after arriving at the hospital, the wife's condition deteriorated rapidly, and she was placed on a ventilator in an intensive care unit. She was declared medically brain dead a short time later," a statement from Aurora Police reads.
An Office Manager Came Across the Poison in the Office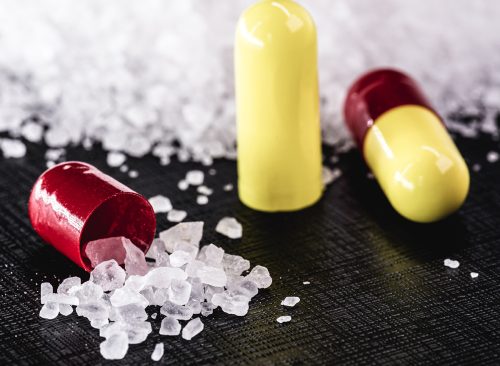 A dental office manager opened up a shipment on March 13, finding "a bio-hazard sticker and what said 'Potassium Cyanide' on a circular canister," the affidavit states. After googling the symptoms of cyanide poisoning, the office manager called a colleague who called Craig's business partner to tell him. "As a mandatory reporter, the nurse called the police, and an investigation ensued," the affidavit states.
After Craig was confronted, he tried to lie about it, even saying that Angela had been suicidal, so he ordered the cyanide for her. "James claimed that Angela couldn't order the Potassium Cyanide because she didn't have the proper credentials. James told [his business partner] he ordered the Potassium Cyanide, but he 'didn't think she [Angela] would actually take it.' James described the situation as being similar to a game of 'chicken.' At that point, [Craig's business partner] told James to stop talking and get a lawyer."
RELATED: 36 Latest Bone Chilling Details About the Idaho Murder Case
He Was Also Emailing His Alleged Mistress the Whole Time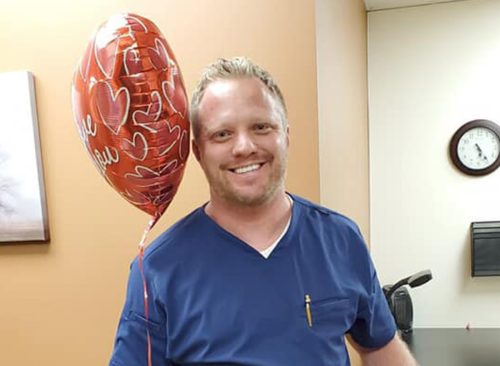 While all this was happening, James was emailing his alleged mistress. Those emails "suggested that James had told her something had happened to Angela," says the affidavit. She reportedly responded with "how sorry she was for him and that she wished she was helping him, not pulling him away. She stated she knew it had to be so hard what he was going through and that she wanted to be there for him but did not want to mix in with his family and friends and pretend to be only a friend when there was something more."
Angela's brother, Mark Pray, said relatives on both sides are "heartbroken over the loss of our sweet Angie." "She was deeply loved by both the Pray and Craig families, and this is a very difficult time for all of us. We thank God for the knowledge that we will be able to be reunited with her someday," he told ABC News in a statement on Friday.
"We are overwhelmed by the love and service extended to us by those who knew and loved her here in Aurora. We are so grateful for the compassion and concern everyone has shown for Angie and would ask for your continued thoughts and prayers. We also invite you to allow us some time to mourn her passing in privacy."