Cheating Husband Smothered and Dismembered Wife to Open a Comic Book Store, Gets Decades in Prison
The Pennsylvania man was sentenced after pleading guilty to third-degree murder and other crimes.
 A Pennsylvania man was sentenced to decades in prison for killing his wife, dismembering her body, and hiding it after he cheated on her with another woman in the hopes of opening a comic book store that his wife opposed. Stephen Capaldi, 57, of Sellersville, Pennsylvania, pleaded guilty last week to third-degree murder, abuse of a corpse, tampering with evidence, and related crimes in the death of his wife, Elizabeth "Beth" Capaldi, 55, on Oct. 10, 2022, the Bucks County District Attorney's Office announced.
Bucks County Judge Charissa J. Liller rejected an earlier plea agreement, sentenced Capaldi to 22 to 44 years in state prison, and chastised him for holding his wife's remains "hostage." Capaldi previously agreed to a plea in exchange for leading investigators to his wife's body, which was buried near Philadelphia International Airport. "I know I'm guilty," Capaldi said in court. "But I don't know why I did what I did." Here's what you need to know about this gruesome crime.
Who Is Stephen Capaldi?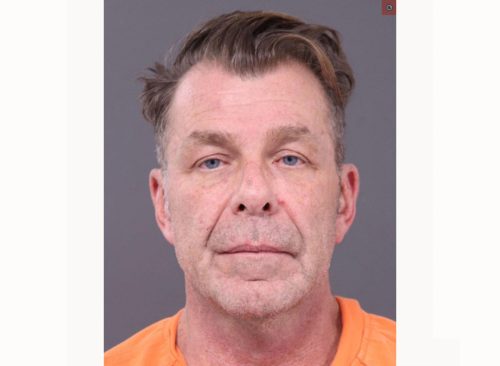 Capaldi lived in Bucks County with Elizabeth Capaldi at the time she was reported missing. He was charged in her disappearance on Dec. 9, 2022. During the subsequent criminal investigation, Capaldi assented to a grand jury theory that he killed his wife after he entered into an affair with another woman "who supported his dream of opening a comic book store with his brother while his wife did not, among other things," according to a grand jury report presented in the Court of Common Pleas of Bucks County on Dec. 15, 2022.
Who Died?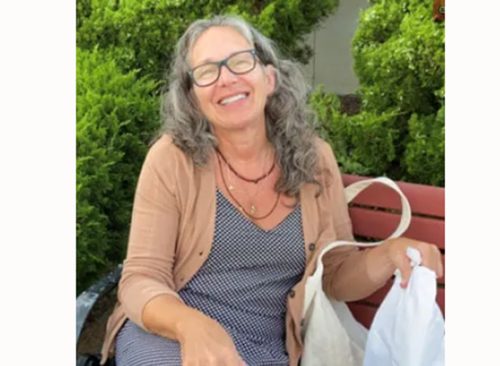 Stephen and Beth Capaldi's daughter, Emma Capaldi, described her mother as "a homebody" who did not have many friends, did not leave home, didn't have a job, and never traveled anywhere overnight, according to the grand jury report. But Beth Capaldi was Emma Capaldi's "best friend" and would never leave town without informing her, the daughter said.
What Happened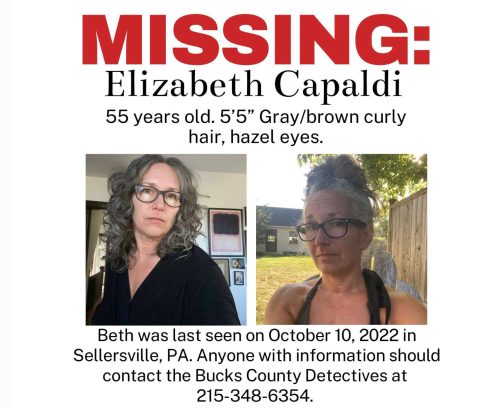 Emma Capaldi reported her mother missing to the Perkasie Borough Police Department on Oct. 12, 2022. Stephen Capaldi, who last saw Beth Capaldi in the early morning hours of Oct. 10, 2022, never contacted police, prosecutors said. Stephen Capaldi initially told investigators that Elizabeth Capaldi told him she was having an affair and subsequently left town.
In reality, Stephen Capaldi strangled Elizabeth Capaldi while she was sleeping in bed and used a pillow to smother her on the morning of Oct. 10, according to court documents. He moved her body from the master bedroom to a back bedroom, then to the basement, where he dismembered her body, the documents said. He disposed of the remains on Oct. 12 before talking to the police.
What Happened Next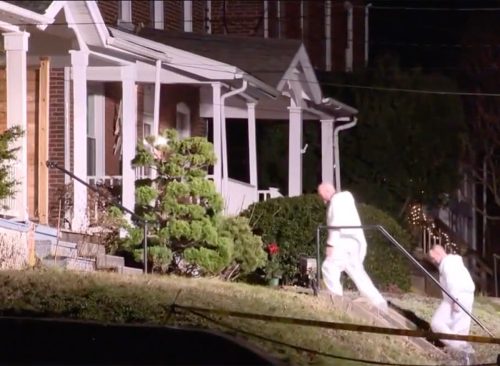 Police didn't believe Stephen Capaldi's lies about Elizabeth Capaldi's departure. He told investigators "that his wife of thirty years left on her own accord and that he had no idea where she could be but guessed that it was probably a beach or somewhere warm," according to the grand jury report.
But police found evidence suggesting otherwise, including incriminating searches on his phone such as "how to get away with murder," "can you avoid police detection by turning off your phone," "how to control your dark impulses" and "how to disappear and never be found," according to the grand jury report.
After his wife disappeared, his phone searches included "Quikrete cement," "reciprocating saw," and "DIY blacklight." When confronted with a mountain of evidence, Capaldi eventually "unraveled" and admitted to the crime, according to the grand jury report.
RELATED: Congregants Left in Shock as Pastor Fails to Resurrect After a Year in Morgue
What's Next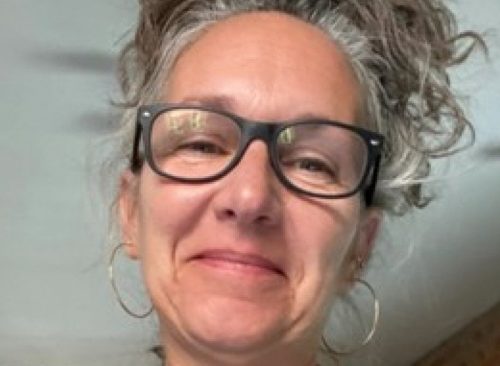 Stephen Capaldi was ordered Tuesday to pay $8,308.50 in restitution to his daughter for funeral expenses, to undergo a mental health evaluation, and to have no contact with his daughter unless she chooses to contact him, prosecutors said. "My mother is dead, and my father killed her," Emma Capaldi said in a victim impact statement. "I have the love of friends, family, even strangers, but my own father took the person who loved me most."