Congregants Left in Shock as Pastor Fails to Resurrect After a Year in Morgue
His wife had a vision of his resurrection.
Members of a church in Johannesburg, South Africa, are reportedly in shock after their deceased pastor failed to resurrect after spending nearly two years in the local morgue. According to a report in Opera News, the "pastor has been checked and it has been confirmed that he is still dead." Friends and family reportedly visited Siva Moodley's body in the funeral home to pray that he be restored to life. But that didn't happen, and the funeral home was forced to obtain a court order to have Moodley buried. Read on to find out how the whole bizarre tale unfolded
Family Hoped for a Miracle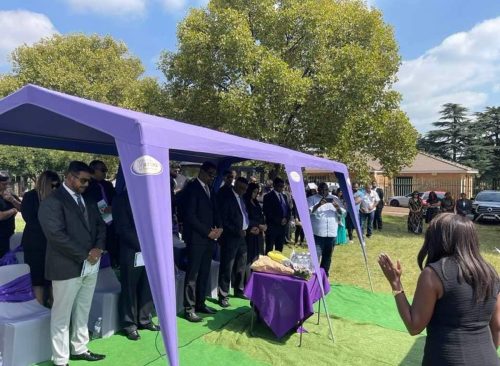 Moodley, the founder of Miracle Centre Ministry in Johannesburg, is believed to have died on August 14, 2021, at age 53. But his body remained preserved at a local funeral home because his family believed he would be resurrected, according to Citizen Digital. In life, Moodley preached about the possibility of miracles. According to the ministry's website, "At the Miracle Centre, miracles really are normal! Cancers healed, blind eyes and deaf ears opened, legs grown and gold dust are just some of the regular miracles."
Next of Kin Went Radio Silent
According to a manager of the funeral home, Moodley's family failed to claim the body for 579 days after the pastor died. Employees made 28 attempts—including emails, more than 40 WhatsApp messages, and attorney's letters—to contact the pastor's wife and children for instructions on what to do with his body. "The family has completely broken any contact with us," Martin du Toit, manager of the funeral home, told IOL last November. "We have tried numerous times to reach the family by phone, SMS, email, WhatsApp, but it has gone unanswered."
Wife Had Vision of Resurrection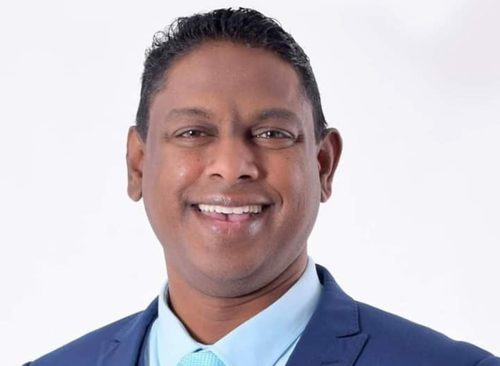 When Moodley died, his wife allegedly told the undertaker she had a vision her husband could be resurrected, News 24 reported. The family took the pastor's body to the funeral home but never consented to burial or cremation. "They did not want to become involved to make arrangements for the funeral, however, the consequences regarding environmental health and hazard implications were explained to the first, second and third respondents if a burial was not arranged," court documents said, according to News24.  So Moodley's remains stayed at the facility. 
"Totally Ludicrous"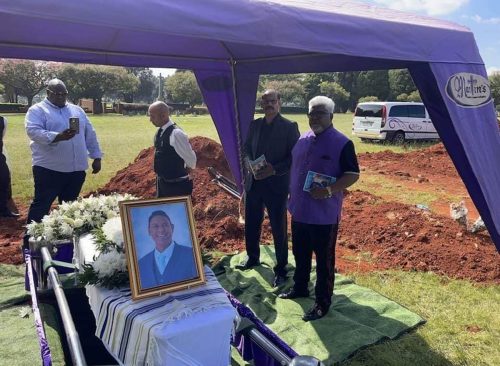 "This is the first time we have experienced such a case. Usually funerals are finalized within five to seven working days due to health and safety hazards," du Toit told IOL last November. Pastor Prem Terry Jugdeo of Turn to the Lord Ministry said it was absurd that Moodley had not been buried. "It's unfortunate what has happened, and it is totally ludicrous," he told IOL. "They have no respect for his work and what he did, and what he stood for. His family have continued preaching. It's not a religious thing, it's a humane thing. It's a matter of how you respect the dead." He added: "You are trying to push the hand of God to do something that he doesn't want to do. If he wanted to do the resurrection, he would have done so a long time ago, not wait for months or a year. I don't know where they have come up with this stupid theology."
RELATED: 36 Latest Bone Chilling Details About the Idaho Murder Case
Court Order Enables Burial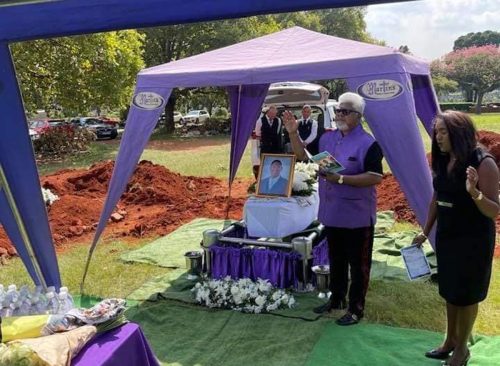 After the family had been silent for more than a year, the funeral home raised health concerns in court. They hoped to obtain a court order to bury Moodley by the end of the year, but it didn't come.  Finally, this year officials decreed that Moodley should be buried. The pastor was laid to rest last week at Westpark Cemetery. His siblings and extended family were in attendance. His wife and two children were not, News 24 reported.