Newest Bone-Chilling Details in Bryan Kohberger Case: His Car Could Be the Key
Kohberger has reportedly lost "a significant amount of weight" since checking into jail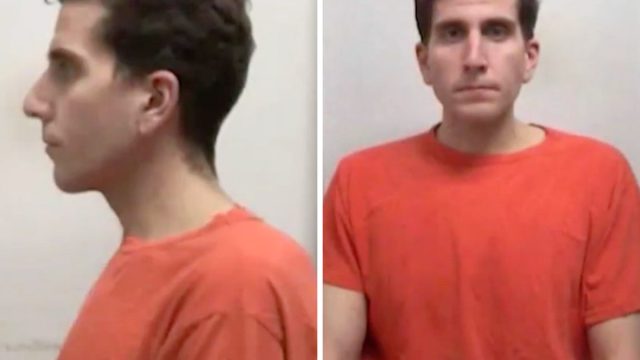 Almost three months ago to the day, Bryan Kohberger was arrested and charged with the heinous murders of four University of Idaho students, Kaylee Goncalves, 21; Madison Mogen, 21; Xana Kernodle, 20; and Ethan Chapin, 20. Since being extradited back to Moscow, Idaho, from Pennsylvania, where his parents live, the former Ph.D. student has been living in jail underneath the courthouse where he will stand at his upcoming June 26 court date. While he has yet to comment or issue any statements since declaring himself "not guilty," sources inside the jail paint a portrait of what is going on in the life of the accused murderer. He are the latest reports from inside the jail and a few bombshell updates about the case gripping the nation. 
He Reportedly Is Isolated at Latah County Jail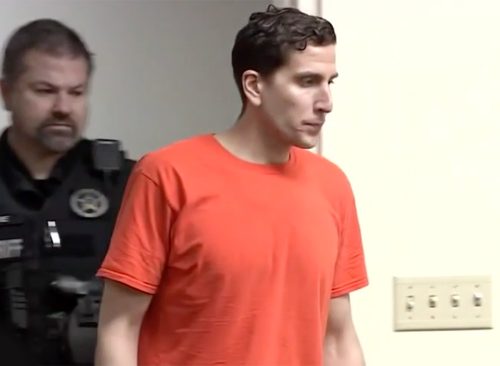 Kohberger, who is being held in a maximum security cell at Latah County Jail in Moscow, Idaho, is in protective custody and is entirely isolated. He doesn't have contact with the 19 other inmates, though they are allowed to talk and interact amongst themselves," reports NewsNation.
According to NewsNation's Ashleigh Banfield, Kohberger has lost a "significant amount of weight" in the three months he has spent in jail. "Maybe that vegan diet is not going so well. Maybe he doesn't like the food, maybe he's trying to lose weight. Whatever it is, he's losing weight," Banfield said. 
Banfield also reports that Kohberger has attended Mass on multiple occasions. "He's also found God or Jesus, or I don't know someone because he yet again went to mass yesterday being Sunday," she said. Mass is held in the jail's multipurpose room, also known as the library. She maintains it is his only form of human contact, as he is allowed to sit in the same room as others though not allowed to talk to them.  
He Allegedly Sleeps A Lot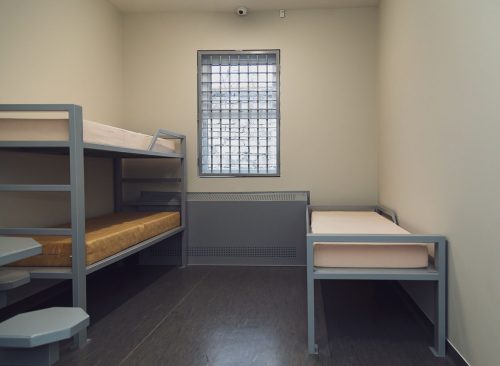 Besides attending mass, Banfield claims that Kohberger spends much time sleeping. "What else are you gonna do? Right? You're in max lockup. You have your meals in your cell. You're only allowed outside for an hour a day. So he's getting a lot of sleep," she said. 
Banfield reveals that Kohberger is allowed to watch television. However, his TV is located outside of the bars of his cell. He has a remote control to use with it.
According to Banfield, Kohberger also has access to a tablet. An app allows him to watch older movies for five cents a minute. She maintains that it isn't clear if he has money, where it could be coming from, or if he is even spending it. 
Kohberger Allegedly Walks Around "Smiling"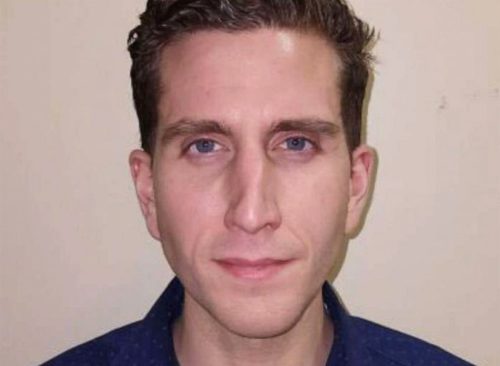 In addition to spending an hour outside, Kohberger did have access to workout facilities. However, according to Banfield, the pull-up and push-up bars that were previously located in the library as part of the gym facilities have been taken out. "It is unclear why they were removed," she says. 
Kohberger doesn't seem to be bothered by his quadruple murder charges, sources tell NewsNation. "The source tells us that he walks around a lot smiling and as though he has not a care in the world. That was the description quote, not a care in the world," Banfield says. 
Testimony of Surviving Roommates Will "Be Invaluable" During Trial, Says Expert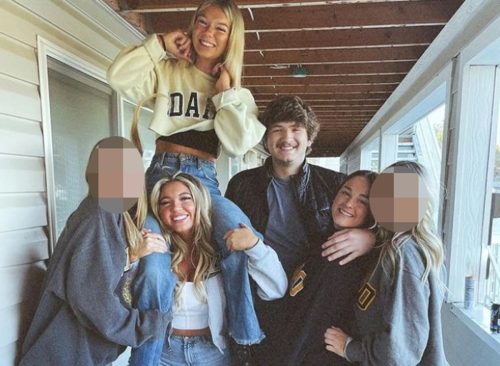 Joseph Scott Morgan, a distinguished Scholar of Applied Forensics at Jacksonville State University who is not working on the Kohberger case, told The U.S. Sun that he believes testimony from the surviving roommates will be key in the trial. "I think that they're gonna be invaluable," he said. "It gives insight into talking about the people that the victims were 'cause they lived with them, they knew them probably more intimately than anybody else."
"From an evidentiary standpoint, they're gonna be asked, what can you tell us about that day, that evening, or maybe the days proceeding," he continued. "Did you know of any kind of threat to your roommates? Had they said anything in passing? Had any comment been made about some weird person stalking them?" might be questions they are asked he says."They're going to have a lot of value and eyes of the jury 'cause the jury can identify with living under the same roof as somebody, they know what that's like," he continued.
They Will Also Detail the Timeline of Events, Expert Says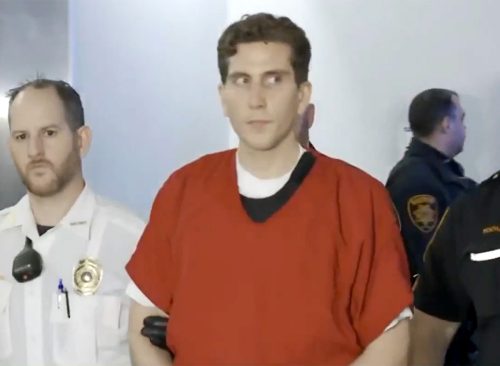 "Then they're gonna get into the specifics of the timeline," Morgan said. "What happened in those hours? What happened that evening? Do you, recall what was said to you before this person left? Or if that person left? Or did they tell you where they were going?" Why weren't you with them? What were you doing that evening? I know certainly the defense will ask those questions," said Morgan.
Kohberger's Hyundai Elantra Will Also Be Key, According to Another Expert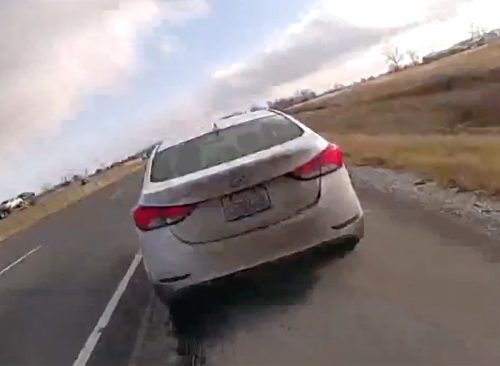 Tracy Walder, a former CIA officer and FBI agent, told NewsNation that Kohberger's Hyundai Elantra will also be crucial. "I've always felt that the car was the key to this case and I've said that really all along," she said. "They did say in that warrant that became unsealed that the car really had been disassembled completely by law enforcement."
According to Walder, investigators would be searching for any "biological evidence" left in "the nooks and crannies" of the car. She believes that they will also be looking to see if anything in the car had been tampered with to cover up a crime. "And so I really do think that is what is going to be the most damaging, and the largest amount of ammunition that the prosecution has in this case," she added.
Joseph Giacalone, adjunct professor at John Jay College of Criminal Justice, previously told Newsweek that he also believes the car will be key, specifically that if investigators identify blood or other evidence it "would be huge," he says. "If they can uncover evidence of trying to get rid of evidence, such as bleach, that will also be damaging for the defense."
RELATED: 36 Latest Bone Chilling Details About the Idaho Murder Case
The University of Idaho Sent a Letter to Parents About the Demolition of the Murder Home
The University of Idaho sent a letter to the victims' parents, asking them to retrieve more belongings from 1122 King Road prior to demolition. "I first want to express my condolences to each of you for the tragic loss you have suffered. I greatly appreciate the positive manner in which you have interacted with the University in the aftermath of this tragedy," the acting general counsel for the University of Idaho writes in the latter.
"Before doing so, we will complete remediation within the house to address biohazards and chemical hazards that exist as a result of the crime and ensuing evidence," the statement continued. "Items not selected will then be properly disposed of. This will not apply to large bulky items such as sofas, beds. … If you have specific items you wish to be on the lookout for, regardless of size, please let me know. If we can locate and retain them for you we will."