Bryan Kohberger Could Be Connected to Other Murders, Shocking New Report Reveals
Authorities in Pennsylvania are reportedly investigating the accused murderer's possible involvement in unsolved cases. 
The longer Bryan Kohberger sits in his Moscow, Idaho, jail cell awaiting his next court date, the more information continues to be unveiled about the case against him. The former Ph.D. student arrested and charged in December 2022 with brutally stabbing four University of Idaho students, Kaylee Goncalves, 21; Madison Mogen, 21; Xana Kernodle, 20; and Ethan Chapin, 20, to death in their off-campus home, maintains he is innocent. However, sources maintain that there is a lot of evidence linking him to the victims and the crime. Recent reports have revealed that police might be linking him to other previously unsolved crimes, amongst other direct links to the Idaho murders. 
A New Report Claims Kohberger Is Being Investigated for Other Crimes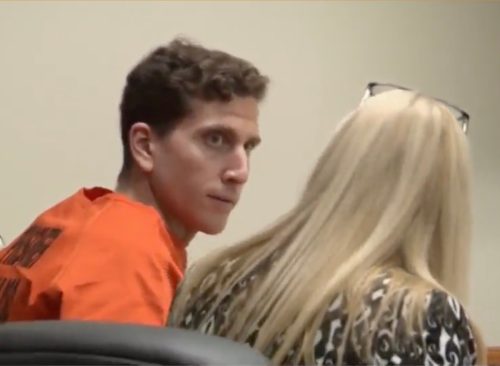 NewsNation, which has been extensively reporting on the murders of the University of Idaho students since November 2022, reports that a source has told them that authorities in Pennsylvania are likely investigating Kohberger for his potential involvement in other outstanding homicides.
Retired FBI agent Jennifer Coffindaffer told the outlet that investigators are likely looking for a connection between Kohberger and other cases similar to the Idaho murders."If they are looking at something very specific that's unsolved with these parameters, they're probably looking in the right direction," she said on CUOMO. "I think it is a signature-type crime."
Criminal defense attorney Mark Geragos agrees. "In virtually every high profile case that is a circumstantial evidence murder case, you almost inevitably hear of some other unsolved murder, and law enforcement looks to see if they can link whoever the suspect is," he said. 
It Would Also Help Explain Motive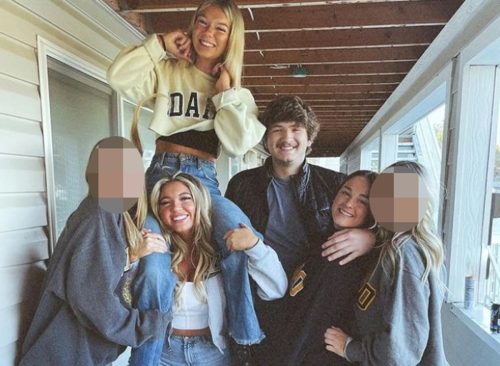 "For one thing, I suppose it fills a vacuum — Why did somebody do this when you don't have a motive?" Geragos continues. "That is the most obvious explanation."
On Friday NewsNation also reported that an ID connected to someone from the quadruple homicide in Moscow, Idaho, was found while investigators were searching Kohberger's Pennsylvania and Washington residences. 
NewsNation also reports that police believe they have evidence connecting the accused murderer to cyberstalking someone who lived in the Moscow, Idaho, home where the murders took place. 
An Expert Calls It "A Smoking License"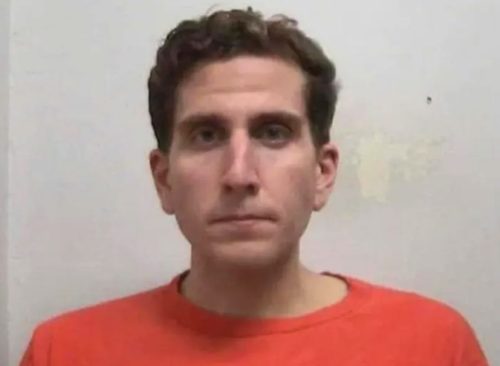 "It's a big deal. That is a smoking license," retired FBI agent Jennifer Coffindaffer told Chris Cuomo. "Just like the sheath was a smoking sheath found next to Maddie with his DNA on that clasp, it's the same thing in this situation. Why would he have an ID related to one of those people from that house?"
NewsNation reached out to the police, who would not confirm details about the license due to a gag order from the judge. However, Geragos said it would be a "hurdle" for the defense if that type of evidence was presented in court.
Kohberger's Car Is "Key Piece of Evidence" Says Expert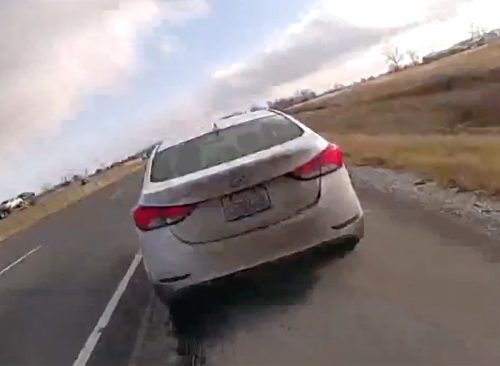 The Daily Mail also reported recently week that Kohberger's car will likely be a big part of the prosecution's case. "What I think the key piece of evidence is, is that white Hyundai Elantra," said Former Federal Prosecutor Neama Rahmani. "And to the extent that any of the victims have any blood, hair, DNA in that vehicle, that's going to be very helpful for the prosecution."
"Just his car alone is a rolling crime scene," added Jacksonville State University forensics professor Joseph Scott Morgan. "This thing has been pretty much completely dismantled, and they are going to be using this thing bit by bit."