Alex Murdaugh Planned His Murders for Over 6 Months, Shocking New Lawyer Theory Claims
Mark Tinsley explains why he thinks Alex was planning the murders as early as December 2020.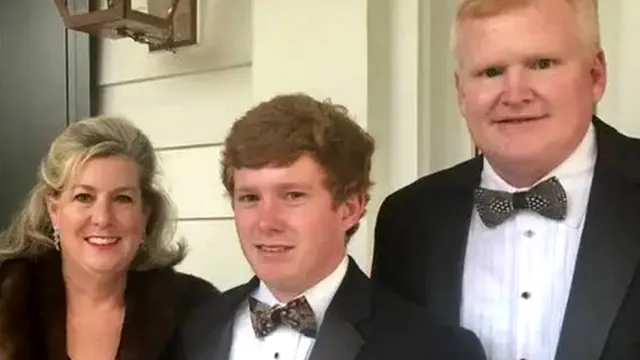 Long before Alex Murdaugh was accused and convicted of killing his wife, Maggie, and son, Paul, he was on Mark Tinsley's radar. The powerful southern attorney, who represents the family of Mallory Beach, the young woman who died in the infamous boat crash that resulted in manslaughter charges against Paul, knew Alex professionally, as they both practiced law in the same state. Tinsley went on to give several interviews in podcasts and documentaries about the family and even testified at Alex's murder trial, with Judge Newman referring to him as a "tiger" during sentencing. This week, Mark offered up his opinion about the murder of Paul and Maggie, hypothesizing that Alex had been planning the murders for several months. 
Alex Was Likely Planning the Murders for Six Months, Lawyer Claims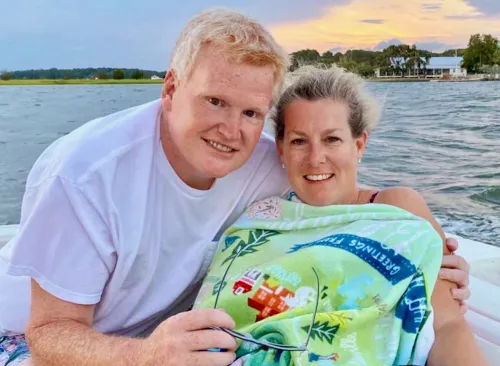 Tinsley tells The Interview Room that Alex was likely planning the murders as early as December 2020. The motive? To keep all of his financial crimes from bubbling up to the surface. 
Tinsley maintains that despite being given a chance to keep his wife, Maggie, out of the wrongful death lawsuit stemming from the deadly boat crash, Alex chose to involve her instead. 
Maggie's Facebook Page Was Filled with Photos of Underage Paul with Beer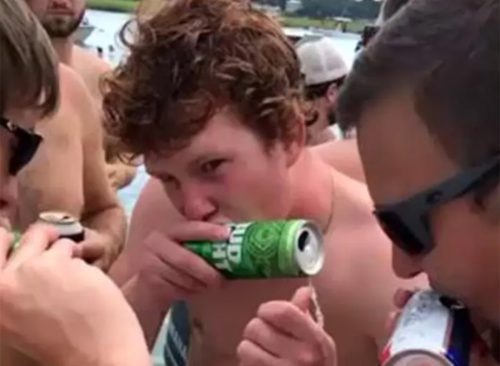 "One of the first things I did when I got involved in the case was I went to Maggie's Facebook [page] which had picture and video after picture and video of Paul with alcohol," Tinsley says. "Paul in the boat with alcohol; Paul loading the coolers; Paul sitting on the sandbar with beer between his legs. Paul with Morgan [his former girlfriend] with Alex and Maggie at their house, and he's got a beer in his hand."
"And videos from out to dinner. And these were photographs that [Maggie] had liked and clicked on. So, there wasn't any question had she seen them, she liked them….Those photographs clearly documented that Maggie knew about Paul's drinking," he says. 
Tinsley documented all the posts with screen shots and sent them over to John Tiller, who represented Alex at the time. As part of the discovery process, he sent Tiller a request to "admit that everything that Maggie knew, that all of the things that by then had been sanitized from her FB account, were imputed to [Alex] for purposes of liability," he said.
He explains that this was the equivalent of extending an "olive branch" to Alex. "So, here's a way to protect your wife, this person that you love more than anything, to keep her from being sued," Tinsley explains. 
Maggie Died Before Tinsley Could Sue Her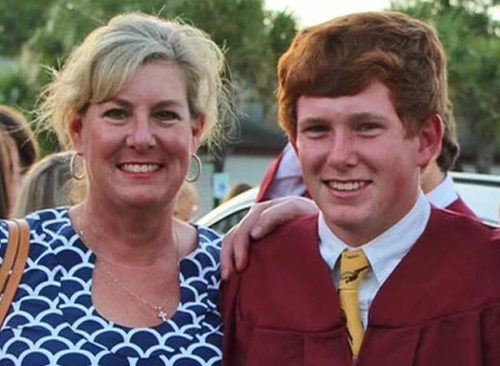 However, in December 2020, Alex denied the request. This forced Tinsley to sue Maggie in order to get the Facebook evidence admitted in the lawsuit. However, Maggie was killed just six months later before he could formally sue her. He ended up suing her estate, which Alex was the beneficiary of. 
"It was shocking to me. And it wasn't until after the murders that I really put two and two together why he would do that," Tinsley continues. "I think in December 2020, the denial of those requests to admit indicated that he was already contemplating [murder]. So, when he told Maggie's sister [Marion Proctor], 'Whoever did this had been planning for a long time,' I think he told the truth then."
Maggie's Sister Testified About "Disturbing" Conversation With Alex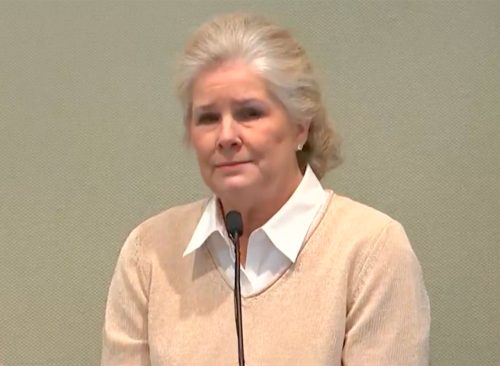 While on the stand, Maggie's sister testified for the prosecution about a "disturbing" conversation she had with her brother-in-law after Maggie's murder. After asking Alex if Maggie suffered, he told her no, adding, "whoever did this had been planning for a long time.
Maggie and Paul Murdaugh were shot and killed on June 7, 2021, at the family's Moselle property. Alex still maintains his innocence. However, it only took a jury 1.5 hours to reach their guilty verdict. The Mallory Beach wrongful death case goes to trial on Aug. 14. The Beaches and Maggie's estate and Buster reached a settlement in January.
The Moselle Hunting Lodge Sold for $3.9 Million This Week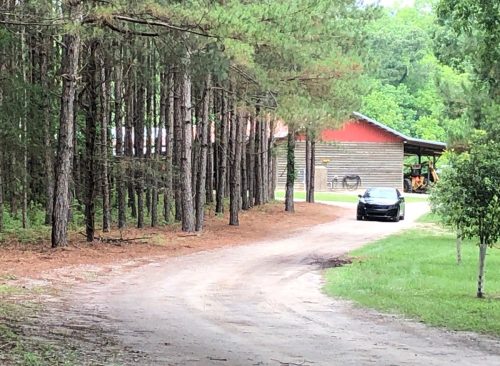 That was not the only Murdaugh-related news this week. Moselle, the scene of the horrific crimes, was sold for $3.9 million to James A. Ayer and Jeffrey L. Godley. The proceeds are expected to go to Buster and then the boat crash victims, according to Greenville News.
According to the publication, $2.7 million will go to Beach's family and two survivors of the crash. Another boat crash survivor will receive $100,000. Buster will receive just $530,000, while about $300,000 will go to legal fees and a settlement fund for creditors and financial victims of Alex Murdaugh.
SLED Has Reclassified the Murder of Stephen Smith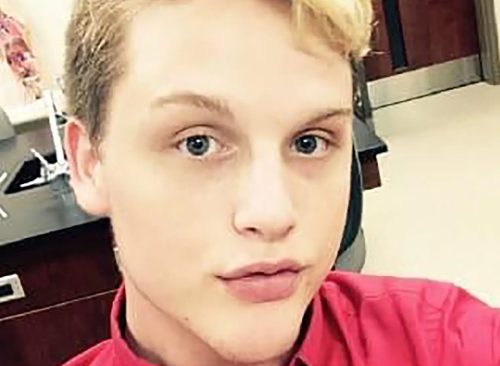 After reopening the hit-and-run case of Stephen Smith in 2021 after the deaths of Paul and Maggie, last week the South Carolina Law Enforcement Division investigators confirmed this week they are treating the case as a homicide. Smith, an openly gay teen, once tutored Buster, and his name came up while police were investigating the crime. 
Ronnie Richter, the Smith family attorney, discussed the case with NewsNation, revealing that he isn't sure what changed. "The declaration in 2015 was crystal clear, that the cause of death was determined to be a hit and run, pedestrian vs motor vehicle, and as far as the Smith family knew that was the end of the story," he says. 
"Apparently something happened during the Murdaugh murder investigations in 2021, we don't know what that evidence was, we don't know what thread they came upon, but something in the course of that investigation caused them in 2021 to take a fresh look at the Stephen Smith situation," Richter says. 
He Points Out That Nobody Ever Really Believed It Was a Hit-and-Run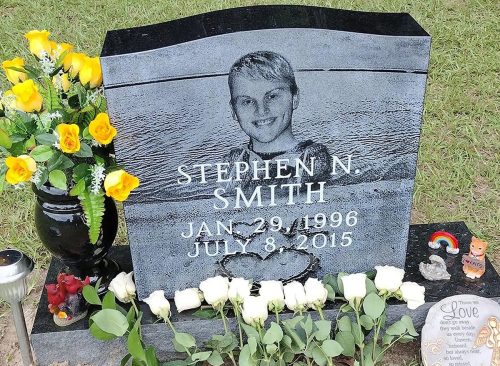 "None of the forensic evidence from the time makes sense," Richter continues. "When you read the investigative file from 2015 it's pretty clear that the troopers who were investigating at the time did not believe it was a hit-and-run. The vehicle broke down three miles down a country road from where the body was found. There's no skid marks, there's no vehicular damage of any kind whatsoever."
"You can see the square where his body came to rest, he's literally in the middle of the roadway. There are no injuries from his torso down and he still has his laced-up shoes on his feet, so none of that says he was struck by a car yet we were left to accept that was the outcome of the investigation," Richter continues. 
CNN recently confirmed what has been mentioned in several documentaries and podcasts surrounding the Murdaugh family, per the initial South Carolina Highway Patrol case file into Smith's death, "the Murdaugh name was mentioned dozens of times by both witnesses and investigators, including the name of Alex Murdaugh's surviving son, Buster."
RELATED: Inside Alex Murdaugh's Maximum Security Prison: Single Cell, Constant Surveillance, and Lonely Meals
Buster Denies Any Involvement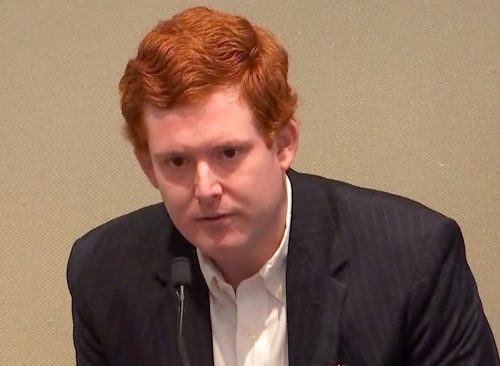 "Before, during and since my father's trial, I have been targeted and harassed by the media and followers of this story. This has gone on far too long. These baseless rumors of my involvement with Stephen and his death are false. I unequivocally deny any involvement in his death, and my heart goes out to the Smith family," Buster said in a statement released last week. 
However, Richter, the attorney representing the family of Mallory Beach, clarifies that Buster isn't officially a suspect. "We're not aware of any Murdaugh being a person of interest in the Stephen Smith investigation," he told NewsNation. 
Leah Groth has decades of experience covering all things health, wellness and fitness related.
Read more