The 10 Most Popular Cities in the US to Visit in 2023
The winners may surprise you.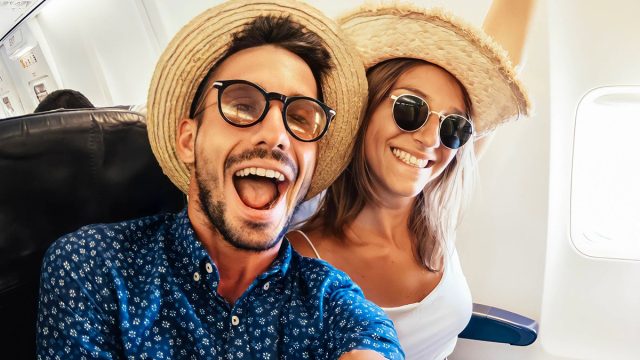 To determine the most popular American cities for tourism, the researchers at Portland Real Estate didn't look at airline manifests or hotel reservations. They turned to the closest thing to immortal truth today: views on TikTok. "TikTok has become a mecca for keen travelers across the world looking to find their next vacation destination, and with the U.S. being home to some of the most fantastic and iconic cities in the world, it's fascinating to see which cities are most commonly chosen for those looking to get away and experience anything from crazy nightlife to calming gardens in a concrete jungle," the firm said. These are the ten most popular American cities to visit in 2023, according to views on social media platform. 
10
Nashville (9.5 billion views)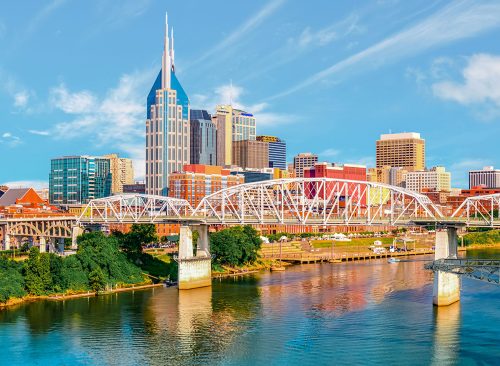 The Tennesee capital's always-booming music scene drove it to a record-breaking summer for tourism and into the top 10 of American cities, as far as TikTok was concerned. "This summer was chock-full of live music and brought visitors from all over the world to Music City," said Deana Ivey, president and CEO of the Nashville Convention & Visitors Corp.
9
Boston (12.9 billion views)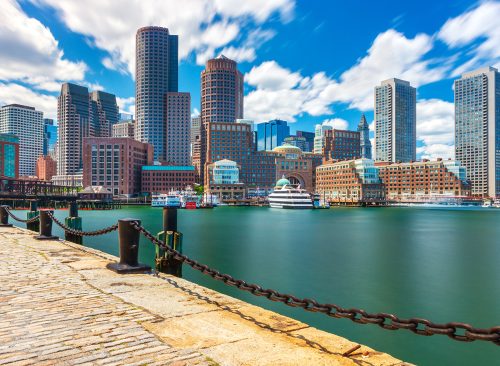 With a huge range of photogenic things to do—from historical sites to whale watching, Red Sox games to beer gardens—Boston hit ninth place, besting #10 Nashville by more than 3 billion TikTok views.
8
Atlanta (15.4 billion views)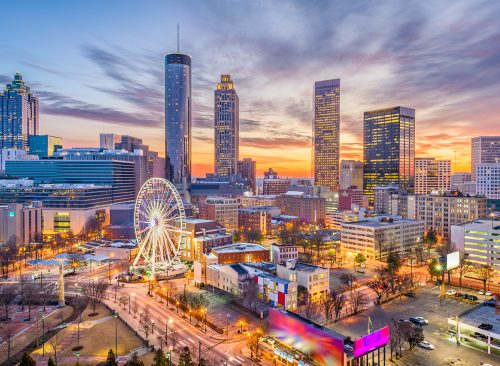 Tourism rebounded to pre-pandemic highs in Atlanta this summer, stoked by NASCAR races at the Atlanta Motor Speedway and Beyoncé's three-night stand on her record-breaking Renaissance tour. 
7
Dallas (15.7 billion views)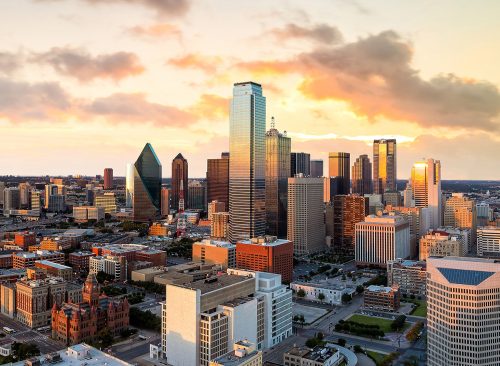 One of the fastest-growing cities in the country, Dallas boasts the largest urban arts district in the U.S., the country's second-busiest airport, and more hotel rooms (200,000) than any city outside New York. 
6
New York City (17.1 billion views)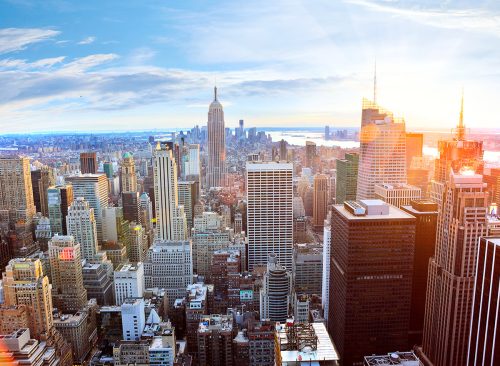 The city that never sleeps has plenty of eyes on it thanks to TikTok, where hundreds of tourist attractions—from Times Square to places only the cool kids have heard of—make for the perfect video backdrop. 
5
Houston (23.7 billion views)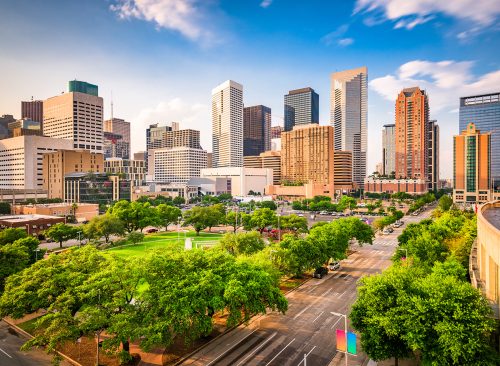 More people are moving to Texas than any other state in the nation besides Florida, and the TikTok stats seem to bear this out. According to the National Travel and Tourism Office, Houston was the sixth-most-visited city in the United States last year.
4
Las Vegas (26 billion views)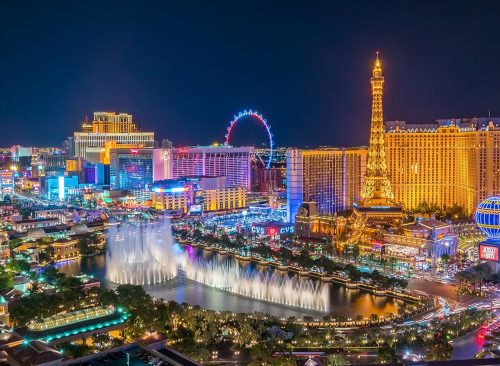 Nothing that happens in Vegas stays in Vegas anymore, now that there's social media. 
3
Chicago (34.4 billion views)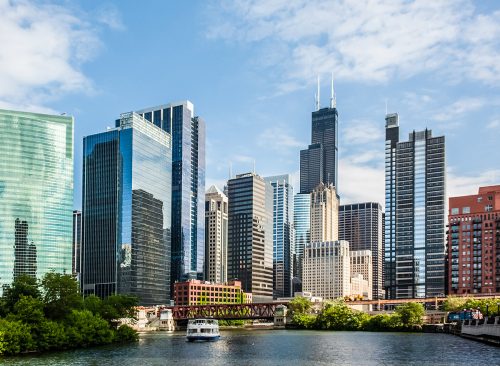 According to hospitality industry tracker Knowland, Chicago was the #1 American city for meetings and events volume for the months of April, May, and June. The city hosted some can't-miss dates for just about everyone, ranging from national conferences to Taylor Swift concerts and Lollapalooza.
2
Los Angeles (39 billion views)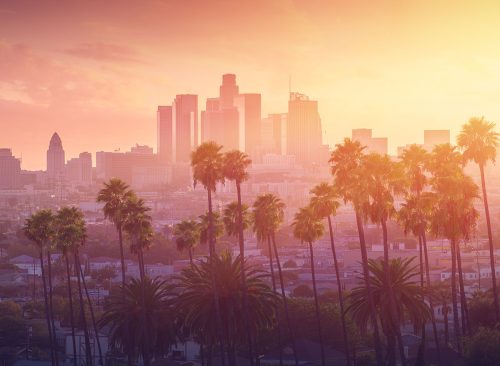 Last year, tourism to L.A. reached 91% of 2019's record-setting level, with 46.2 million visitors contributing $34.5 billion in economic impact. Los Angeles Tourism CEO Adam Burke called the post-pandemic tourist boom "one hell of a turnaround in a relatively short period of time."
RELATED: 30 Area Codes to Watch for in Latest Phone Scam
1
Miami (52.3 billion views)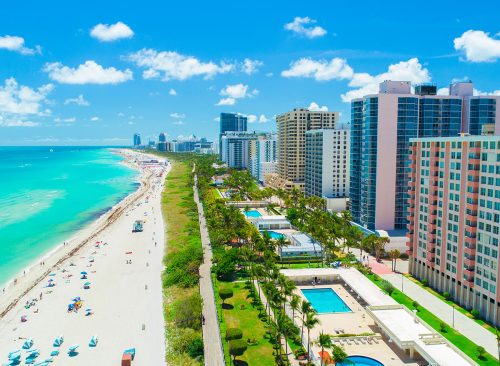 Florida is the nation's top tourist destination, led by Miami. In 2022, more than 50.6 million people visited the city to get a taste of its beaches, clubs, and world-class cuisine, according to data from the Greater Miami Convention and Visitors Bureau.