Mom Influencer Convicted of Lying About an Attempted Kidnapping of Her Kids
Katie Sorenson found guilty of falsely accusing a couple of attempting to kidnap her children.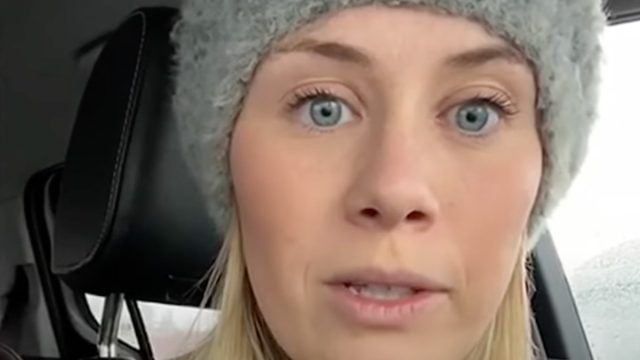 A former Sonoma, Calif., resident and Instagram influencer who reported an attempted kidnapping of her children was convicted of making a false report of a crime. In 2020, Katie Sorenson went viral for posting a video falsely claiming a couple tried to kidnap her kids, which has since been deleted.
"This verdict will enable us to hold Ms. Sorensen accountable for her crime, while at the same time helping to exonerate the couple that was falsely accused of having attempted to kidnap two young children," District Attorney Carla Rodriguez said in a press statement. "The case is also important in that it illustrates the importance of using social media responsibly."
1
The Charges and Sentencing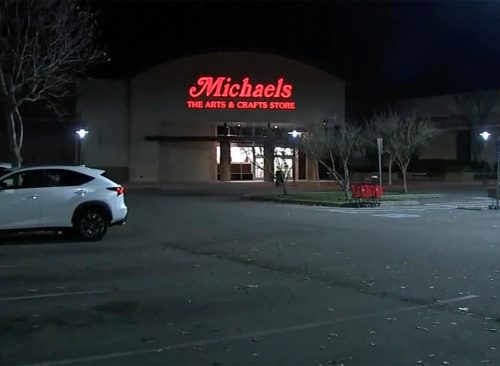 Sorenson was taken into custody after the guilty verdict, according to Rodriguez. "The jury deliberated for about a full day before returning a guilty verdict on one of the three counts charged. The Honorable Judge Laura Passaglia presided over the trial. The defendant was remanded into custody after the verdict and bail was set at $100,000."In addition, Rodriguez said, "A sentencing date is yet to be set in the matter. The maximum sentence for the misdemeanor conviction is 6 months in jail."
2
Sorenson Falsely Accused a Couple of Attempting to Kidnap Her Kids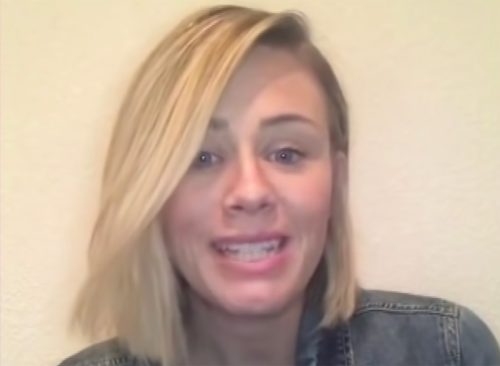 Sorenson stated a Petaluma couple tried to kidnap her children at a local Michael's store and reported the fake incident. Rodriguez said in the press release, "On December 7, 2020, Ms. Sorensen went to the Michael's craft store with her two young children. After purchasing a few items, Ms. Sorensen returned to her car, loaded her children into the car, and left the Michael's parking lot. A few minutes later Ms. Sorensen called the Petaluma Police Department and reported that a couple had tried to kidnap her children."
3
Sorensen Made Up More Details About the Attempted Kidnapping on Instagram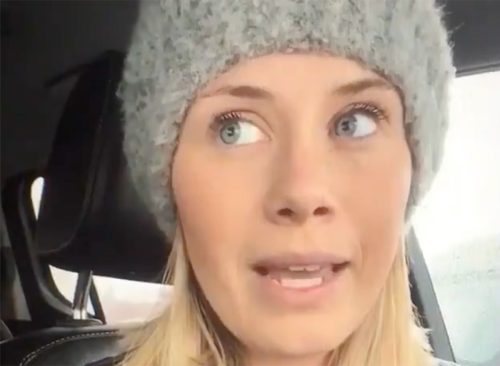 In addition to reporting the fake attempted kidnapping to authorities, Sorensen took to social media and shared more details. "About a week later Ms. Sorensen made and published an Instagram video wherein she went into great detail about the near abduction of her young children, adding significant details that had not been disclosed to the Petaluma Police Department," Rodriguez stated.
"The Instagram video went viral, and Ms. Sorensen also went on a local news program repeating her account. Officers from the Petaluma Police Department followed up with Ms. Sorensen. During that interview, Ms. Sorensen identified a Petaluma couple from Michael's store video as being the perpetrators. Ms. Sorensen's report was determined to be false and was resoundingly contradicted by the accused couple as well as store video that was obtained."
4
Sorensen Advocated Against Sex-Trafficking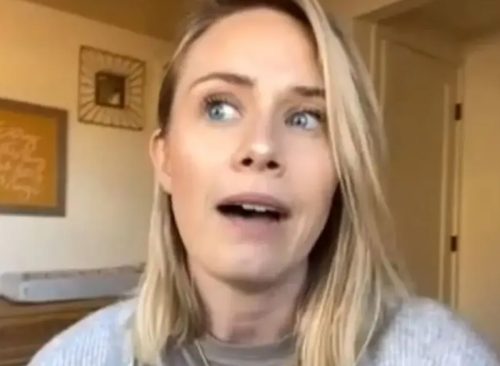 Before wrongly accusing an innocent craft-loving mom and her hardworking husband of attempted kidnapping, Sorensen was outspoken about sex trafficking. Elle magazine reports the mother posted "a 20-slide highlight reel to Instagram, called 'SaveTheChildren,' where she shared aesthetically pleasing infographics begging social media companies to remove suspicious accounts and promising to speak up on behalf of the "millions that fall victim to human trafficking every year."
The outlet also reports, " Many overly online moms hopped on the anti-trafficking train around that same time. Some of them expressed support for an obvious stance (that all children should be protected), while others (both knowingly and unknowingly) used the hashtag to spread malicious conspiracy theories associated with QAnon, including that top Democrats and Hollywood elites are running a child-trafficking operation."
5
The Accused Couple Speaks Out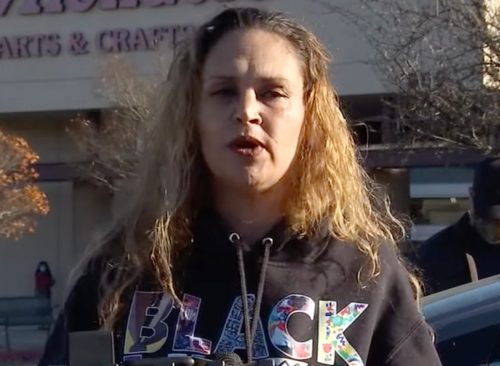 Sadie Vega-Martinez who was falsely accused by Sorenson along with her husband Eddie Martinez told Elle magazine last year in an extensive interview that the couple never noticed Sorensen. "We never would have even known she existed," the mother of five said. "No encounter, nothing."
6
Sorensen Made Up Lies About the Couple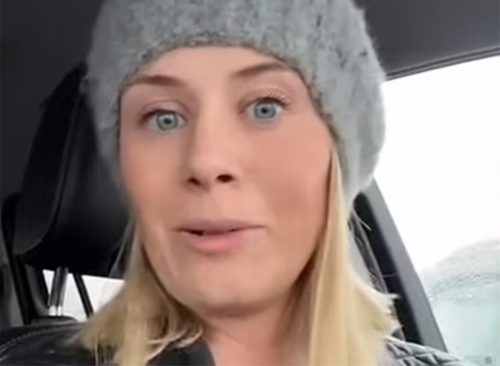 In the now deleted Instagram videos, Elle reports Sorensen said, "the couple held hands and walked about halfway around her car several times before the man tried to snatch her stroller. 'By the absolute grace of God,' Sorensen says in the video, an elderly man parked nearby noticed what was going on, and the couple ran to their own car and sped away. 'I want to share that story with you in an effort to raise awareness as to what signs to look for,' Sorensen says, eyes wide, voice shaking as she films, "and to encourage parents to be more aware of their surroundings."
7
Sorensen Told Police She Didn't Want Anyone Arrested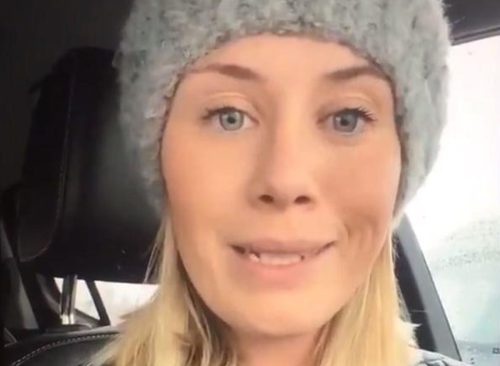 According to Elle, Sorensen just wanted to make them aware of "suspicious behavior." The outlet reports, "After taking her report that the couple had followed her and "loitered suspiciously" (she didn't allege that anyone tried to take the stroller at this time), officers searched the area and determined no crime had been described, and decided not to issue a public notice, according to a department statement.
Seemingly unsatisfied by the police's response, Sorensen started a one-woman awareness campaign."
8
Sorensen Did a Second Video With More Fake Details About the Attempted Kidnapping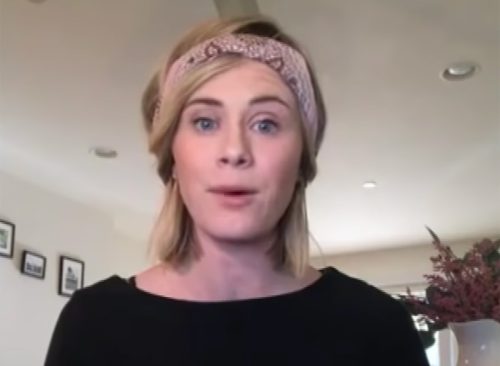 Sorensen did a follow up video on December 13th, 2020 that's also been removed, where she relived the incident and gave more information. "The video contained crucial information left out of Sorensen's original statement to police, including the allegation that the man had tried to snatch her stroller,"
Elle reports. "If true, such behavior could constitute attempted child abduction, a criminal offense under California law that could carry a potential prison sentence of up to 11 years. Within hours, the near-abduction had become a hot topic in Petaluma community Facebook and Nextdoor groups."
9
The Couple's Daughter Told Them They Were Wanted for Questioning
According to Elle, it was the Martinez's daughter who told them the police were trying to identify them. 'Mom, is this you?' her daughter asked, pointing to her phone. A friend in her group chat had forwarded a community alert from Petaluma police with a blurry screenshot of the accused couple at the Michaels checkout counter. Sadie recognized the man's black hoodie with a Black Lives Matter logo. She had bought it for Eddie. When she showed him, he was utterly confused. "Like, 'What was her objective, her endgame for all of this?' " Eddie says. A few hours later, Sadie received a Facebook message from Petaluma police asking her and Eddie to come to the station. "It didn't seem real. Like, 'This has to be a joke.'"
10
Police Issued Warning Against Hate Crimes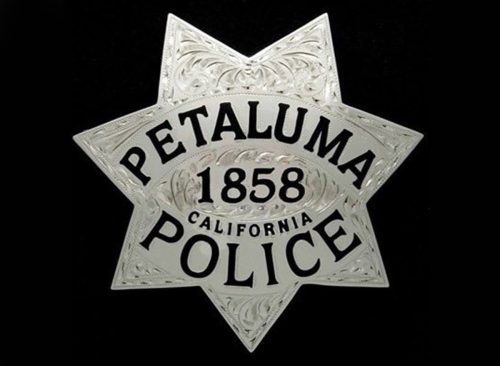 The couple cooperated with authorities and after there was 'no evidence or witnesses corroborating' Sorensen's account, the investigation was closed on December 17, 2020. Elle reports, "The next day, Petaluma's police chief released a press statement announcing an investigation into whether the incident at Michaels was falsely reported, stating that "if evidence of a racially-motivated hate crime is found to have occurred we will seek prosecution to the fullest extent under the law."
11
The Couple is Happy Sorensen Was Found Guilty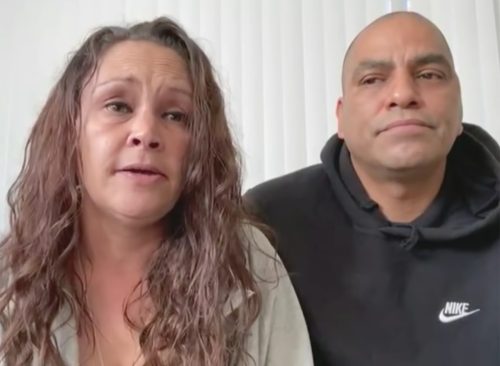 After the verdict was announced, Elle spoke with Sadie Vega-Martinez again and stated she was "happy." "After [Sorensen] avoided accountability for years, and then hearing she was found guilty and walked out in handcuffs… yes, justice was served," Vega-Martinez says. "I feel like it's a step in the right direction for my family. I'm grateful for the support."
Heather Newgen has two decades of experience reporting and writing about health, fitness, entertainment and travel. Heather currently freelances for several publications.
Read more