General Hospital Star Haley Pullos Arrested for DUI After Wrong-Way Freeway Crash
The 24-year-old actress said last week she was taking time off to recover from a car accident.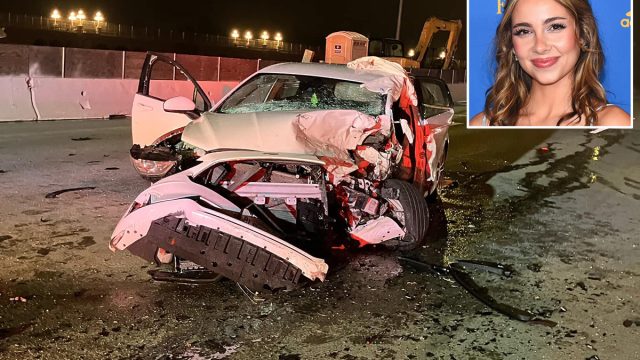 General Hospital actress Haley Pullos has been arrested for a DUI after reportedly being involved in a wrong-way crash on a Los Angeles freeway. The 24-year-old was driving in Pasadena, California on the 134 freeway April 29th and allegedly caused a horrific head-on accident. There's been no report on if she was harmed, but the other driver suffered major injuries, according to TMZ. 
1
Pullos Said She Was Taking a Break From Work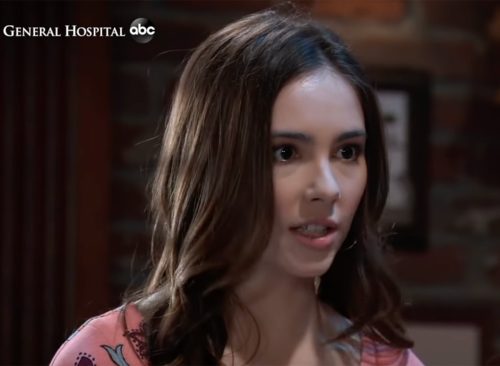 Before details of the accident were revealed, Pullos who has played Molly Lansing-Davis on he show since 2009, told Soap Opera Digest that she was taking a break from the show to recover from a car accident. "Unfortunately, I was involved in an automobile accident and I'm doing OK, but I am going to need a little time to recover. I will be back as soon as possible!"
2
The Actress Hit Another Car Head-On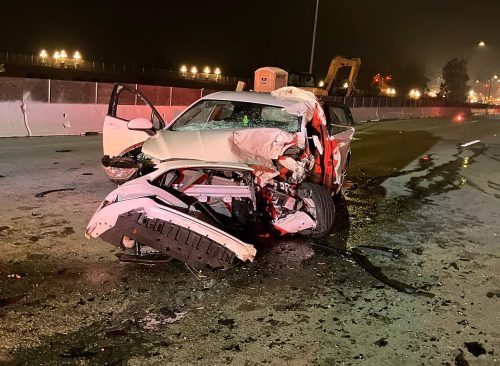 According to TMZ, Pullos hit another car at 60 mph. "Cops say Haley was driving on a freeway in Pasadena on April 29 … when she swerved, flew over the dividing barrier, and into oncoming traffic. She ended up colliding head-on with another car that was going about 60 mph."
3
Pullos Was Combative with Firefighters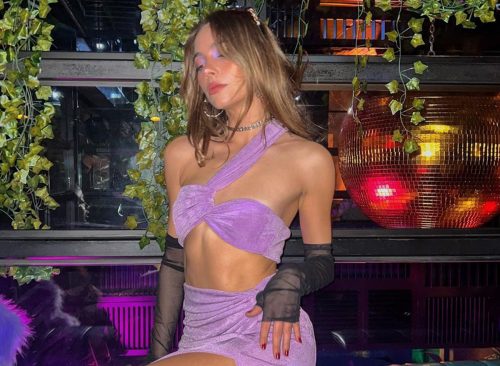 The actress was trapped in her car and firefighters helped free her. She was put inside an ambulance and became combative. TMZ reports, "Police say a firefighter was assessing her injuries when she struck him and shouted, "This is a $400 f***ing shirt!"
4
Drugs and Alcohol Were Found in  Pullos' Car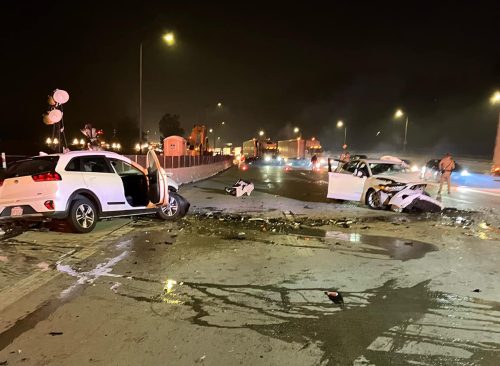 Mini bottles of tequila and weed edibles were found in Pullos' car, according to the outlet. She was taken to the hospital where she showed signs of being intoxicated and cops noted they could smell alcohol on her breath. Her speech was also slurred and she had watery eyes.
5
Pullos Was Hostile with Hospital Staff and They Had to Sedate Her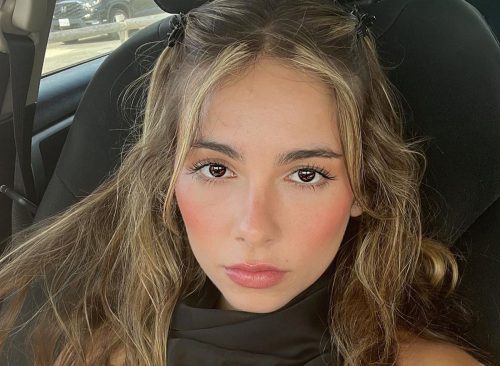 TMZ reports that Pullos wasn't only belligerent with first responders, but health care workers as well. "She was arrested for felony DUI while still at the hospital … and cops note she got aggressive and fought hospital staff. They eventually had to sedate her."
6
The General Hospital Star Was Also Involved in a Hit-and-Run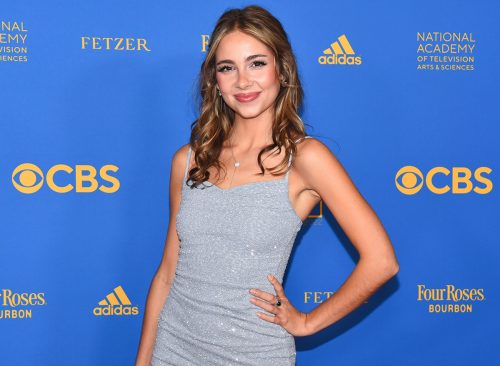 This was the first car collision Pullos was in. Police told TMZ she was involved in a hit-and-run before her freeway crash.
7
The Pasadena Fire Department Posted Photos of the Shocking Crash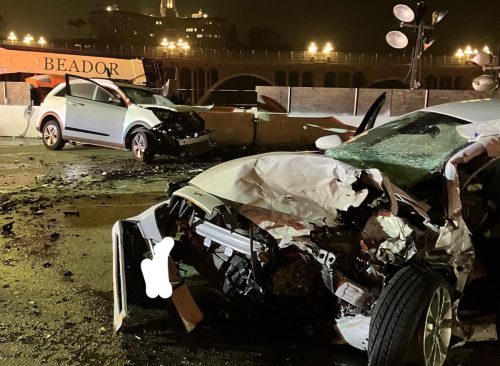 The Pasadena Fire Department posted images of the gruesome crash on Facebook and reminded drivers to not drink and drive. "Arriving units found two vehicles involved, with one person trapped, after a reported head-on collision. Fire personnel extricated one person from a vehicle and provided patient care and hospital transport for the occupants of both vehicles." The statement continues, "Commitment of Resources: 2 Engines, 1 Truck, 2 Rescue Ambulances, and 1 Battalion Chief. Cause is unknown but always a reminder to stay within the speed limit, avoid drinking and driving and never be distracted by passengers, phones, etc."
Heather Newgen has two decades of experience reporting and writing about health, fitness, entertainment and travel. Heather currently freelances for several publications.
Read more