Boss Caught on Camera Slapping Female Employee for Scratching a Cabinet
A male construction company owner strikes a female employee across the face in a viral video. 
The owner of a construction company in Arizona faces assault charges after a viral video on social media shows the 46-year-old man slapping a female employee in the face and screaming at her and others. Brent Hospelhorn was arrested, but not detained, and outraged people demanded justice and answers, the Daily Mail reports. Others are blacklisting the company and are vocal about wanting him in jail. 
1
Boss Slapped Female Employee in the Face
During the disturbing incident, employees who witnessed the meltdown, took a video of their boss berating them and slapping a female worker. "Leave! Get out of my building right now,' he screams as he jabs his finger at the person recording the video.
The female employee standing over to the side quietly says, "No," and an enraged Hospelhorn reaches out and slaps her, yelling and swearing at her. 
2
Owner Accused the Woman of Scratching the Counters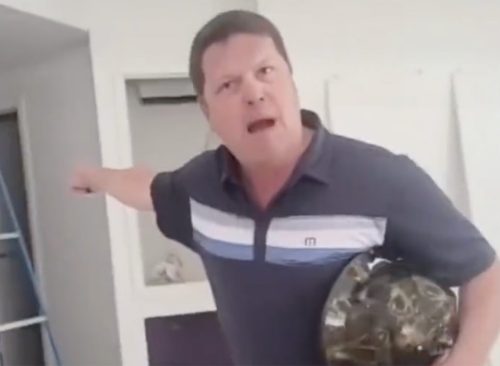 In a second video, an emotional outburst occurred on a job site. Hospelhorn is angered that a cabinet was scratched. He bends down to inspect them and screams, "All over my cabinets. How many times do I have to tell you, people, to take the belt off?"
3
Boss Didn't Witness the Woman Scratching the Cabinets, but Still Accused Her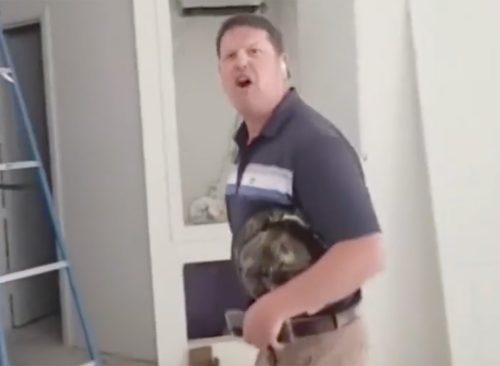 It appears there are a few employees on the job site, and when one asks why Hospelhorn believed it was the female worker who scratched the cabinets, there wasn't a good reason.
He screamed, "It's her. A hundred percent, because she was leaning up against them when I walked in here." He then demanded that she be taken off the job site and continued to yell.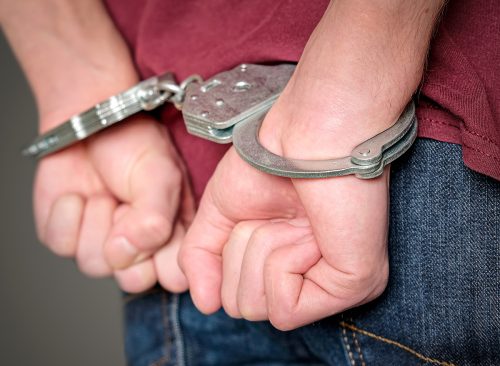 Police were called to the scene, and Hospelhorn was arrested. According to the Phoenix Police Department, "One of our officers responded to the call, took a report, and arrested the suspect for assault. This suspect was cited in lieu of detention and the suspect is being recommended for charges."
Phoenix police spokesperson Sgt. Robb Scherer told The Arizona Republic this means the assault was considered a misdemeanor. "Citing him is not letting him go, he has a court cite to attend," Scherer said. Hospelhorn is scheduled to appear in court on May 26th, according to Phoenix City Court records, the outlet reports. 
5
People are Angry Hospelhorn Wasn't Detained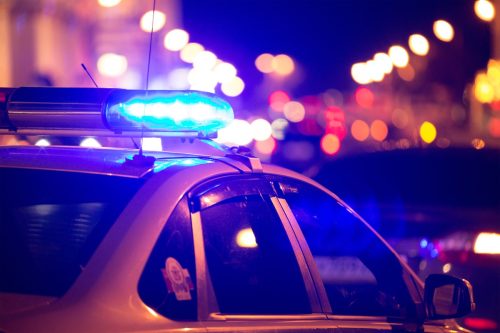 Hospelhorn was arrested and is facing assault charges, but he was released, leading people to believe authorities aren't taking enough action. The Phoenix Police Department issued a statement addressing the misconception they aren't effectively doing their job handling the situation.
"The Phoenix Police Department is aware of the video circulating online which shows the assault of a woman on a job site in North Phoenix. There is an inaccurate narrative spreading which claims lack of action on our part as law enforcement. This is FALSE."
6
Social Media is Demanding Justice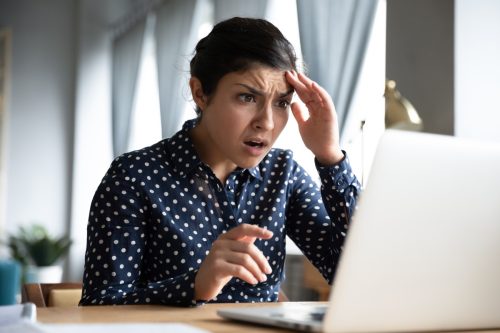 The video posted by Lupis Solano on TikTok has 7.7 million views so far and over 59,000 comments, all supporting the employees and the woman Hospelhorn physically hit. "I'm shaking and crying with anger. My mom worked in construction, and if this happened to her I…," one person wrote.
Another added, "The fact that he was so comfortable doing that tells me it's not the first time he's done it." Someone else wrote, "He needs to be charged AND sued for this! He & his company should also be investigated to see how many other employees he's abused." 
Heather Newgen has two decades of experience reporting and writing about health, fitness, entertainment and travel. Heather currently freelances for several publications.
Read more