Woman Strikes Flight Attendant With Intercom Phone, Delays Frontier Airlines Flight
The Denver passenger was cited for assault in the incident.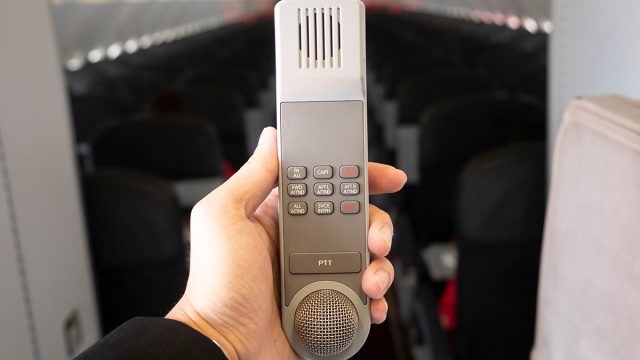 A woman was cited for assault after striking a flight attendant with an intercom phone on a Frontier Airlines flight Sunday morning. The woman was asked to leave the flight from Denver to Tampa, Florida, and arrested. Here's what you need to know about this latest airline disruption.
1
Woman Refused to Return to Assigned Seat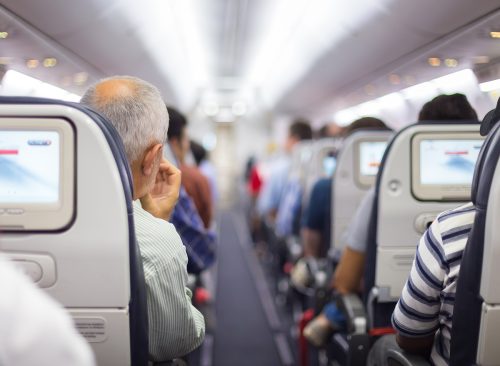 The Frontier Airlines passenger was not identified. One of the passengers said that the woman attempted to switch seats and refused to comply when asked to return to her assigned seat. 
2
Then She Struck a Flight Attendant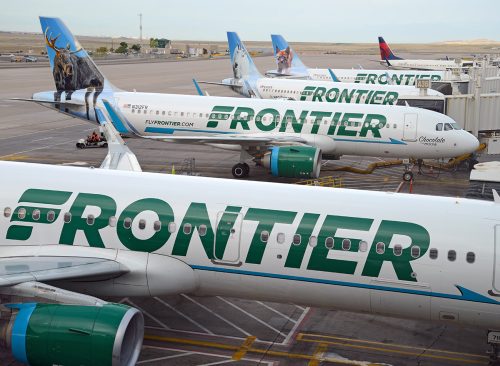 The Frontier Airlines flight was scheduled to depart shortly before 1 a.m. Sunday. The woman was asked to leave the plane, Frontier Airlines said in a statement. As she was escorted off, "she picked up an intercom phone and struck a flight attendant with it," the airline said.
The flight attendant was also not identified. It is unclear whether the flight attendant sustained any injury from being hit by the phone.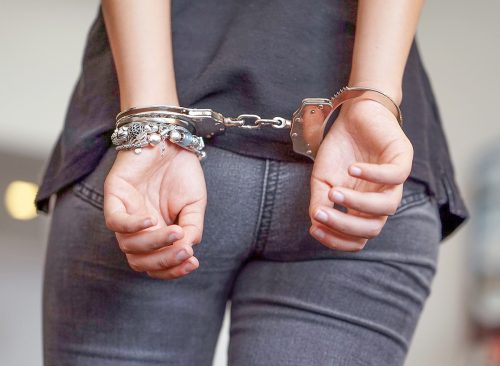 Denver airport police arrested the passenger just before 4 a.m., the airline said. She faces an assault charge. The plane was delayed for several hours, finally departing at about 5:30 a.m.
4
But She Was Allowed to Book Another Flight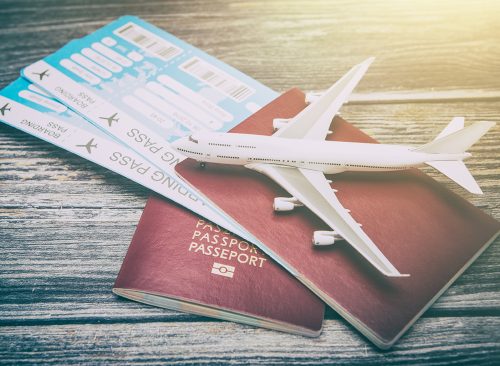 The passenger was allowed to book another flight. "Violence has no place anywhere and certainly not in a mode of transportation that requires strict procedures to keep everyone safe," the Association of Flight Attendants-CWA said in a statement.
5
Lawmakers Propose No-Fly List for Violent Passengers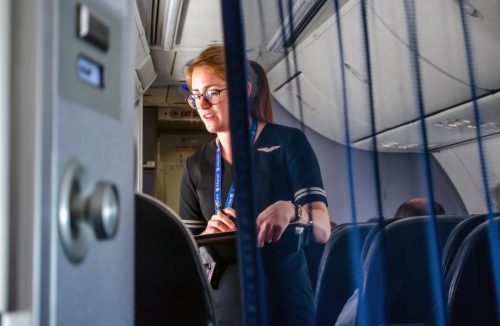 According to the Federal Aviation Administration, at least 670 unruly passengers were reported in 2023 as of May 14. In an effort to curb unruly behavior during flights, a bipartisan group of lawmakers proposed legislation that aims to establish a no-fly list for individuals who engage in "serious physical violence and abuse" while traveling by air, The Washington Post reported. Representatives of pilots, flight attendants, and transportation worker unions also lent their support to the bill.