Woman Lost 110 Pounds Naturally After 4 Small Diet Changes
Kerri Fitzgerald reveals the secret to her 110-pound weight loss.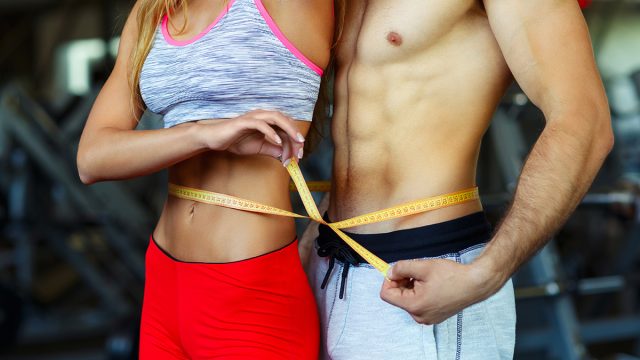 There is no one-size-fits-all approach to weight loss. Because every body is different, the whys and hows of how we gain and lose pounds differ. However, learning about other people's weight loss success stories can be inspiring, especially because most people claim that making a few simple changes can actually be the ultimate game-changer. Kerri Fitzgerald, 55, recently shared her story with Today.com, revealing that she lost 110 pounds by making a few simple changes. 
1
She Gained Weight When She Had Kids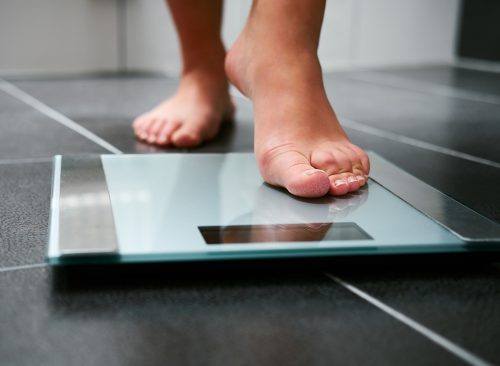 Fitzgerald maintains that she initially gained unwanted weight after her kids were born. "I just took care of my family. I was too tired to take care of me," she said. 
2
She Tried Dieting and Walking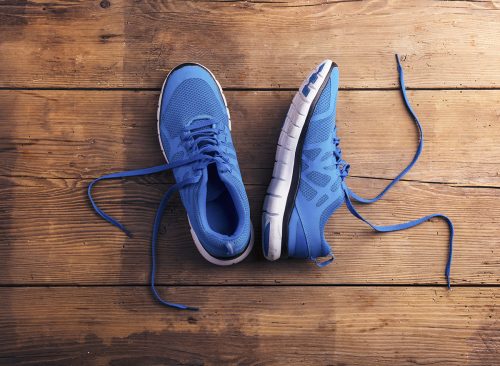 She says that over the years, she failed at dieting and gave walking a chance. "I tried walking in the mall, and my arms would start to tingle and go numb. And when it was cold outside, I had a lot of chest pain. It felt like someone was squeezing my chest. That was a red flag for me — I knew something wasn't right. It was not normal for the cold to hurt like it did," she says.
3
She Learned She Had an Enlarged Heart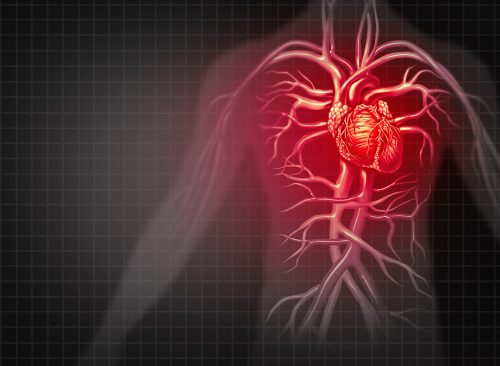 She took a treadmill stress test to check her heart, and doctors discovered she had an enlarged heart and she needed a defibrillator. "I was not prepared for this. I had no idea it would be so severe. I always had problems using my arms over my head, but I figured it was just weight related. I had hardly ever been sick," she says.
4
She Was Told She Might Need a Transplant, But Needed to Lose Over 60 Pounds to Qualify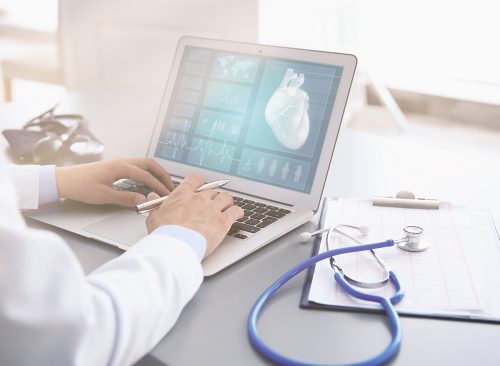 A heart specialist also told Fitzgerald that she might need a heart transplant, and would only qualify if she weighed 195 pounds. At the time she weighed 257 pounds. "I told myself that anything is possible with God. I knew it would be harder for me than the average person because I had my age, menopause and heart failure going against me, but I was prepared and determined to do what I had to do," she says.
5
She Lost 110 Pounds in 27 By Doing the Following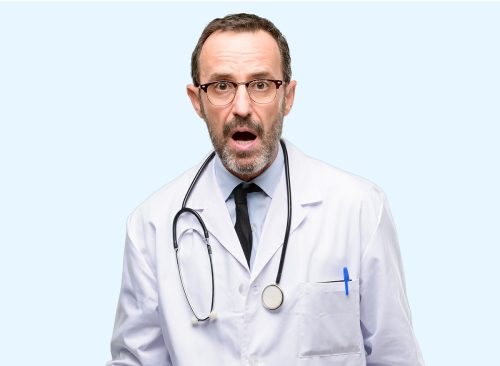 Over 27 months, she lost 110 pounds, and now weighs 147 pounds. Her health is better than ever.  "This girl worked towards a goal and has accomplished it! I prayed for a good report from my cardiologist, and I got just that. I was beyond excited — I could hardly sleep that night!" she says. She no longer needs a heart transplant. When she turned 55 earlier this year, her son asked her how it felt. "I was proud to say I feel better at 55 than I did in my 20s — no joke," she says.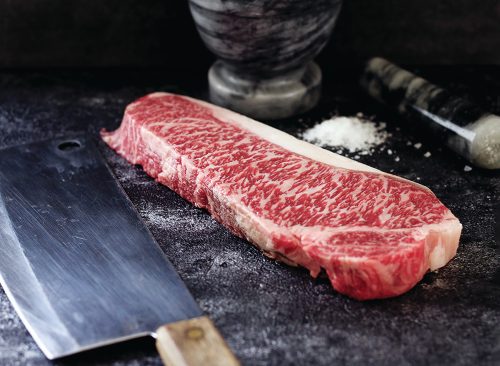 Fitzgerald made a few dietary changes. Once a big meat eater, she decided to only eat beef once a week. She also scaled back on the pasta and ice cream. Now she eats mostly chicken, turkey, fruit and vegetables, salads (without croutons), almond milk, boiled eggs, cottage cheese and lots of tuna.
She also started properly hydrating. She drinks water with lemon or sugar-free flavorings and unsweetened tea.
8
She Cut Down Portion Sizes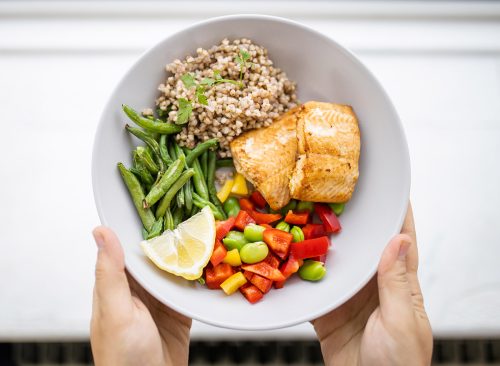 She also paid attention to portion sizes. "That was a big eye-opener for me," she says.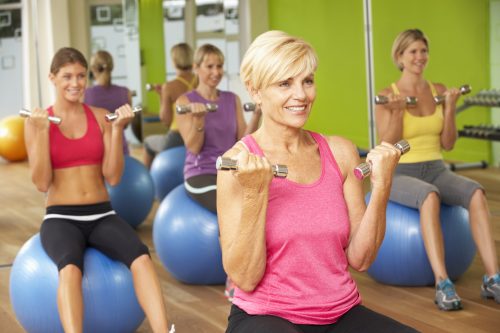 For physical activity, she just started moving. "This girl absolutely hated to exercise, and it showed," she says. But she was motivated by seeing herself lose weight. "I thought, 'This is pretty cool! If I keep it up, I'm excited to see what's going to happen.'"
10
She Increased Her Exercise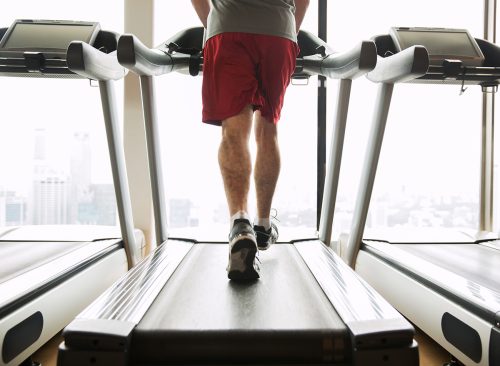 She started walking on a treadmill for a half-mile four times a day and is now up to three miles, six days a week, with a rest day on Sundays. She also does other types of exercise. "I do resistance bands, kettlebell workouts, hand weights and Leslie Sansone videos when I want to do something a little different, but I always get the three miles in on the treadmill," she says.
11
She Has Support From Others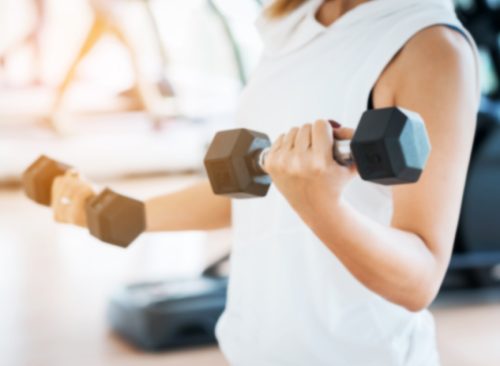 She also relies on others for support, including her husband. "I told my husband several times that I felt that this journey was going to kill me, and at times I've really thought it might. But I was determined to get the weight off and show the doctor that it was not impossible. It was a lot of blood, sweat, tears and disappointments," she says. She also joined the Start TODAY group. "Seeing what others have done to get to where they are is so encouraging. It lets me know that I'm not alone in this weight-loss journey. There are so many of us fighting obesity and we're all in the same boat," she said.
12
She Celebrates and Shares Non-Scale Victories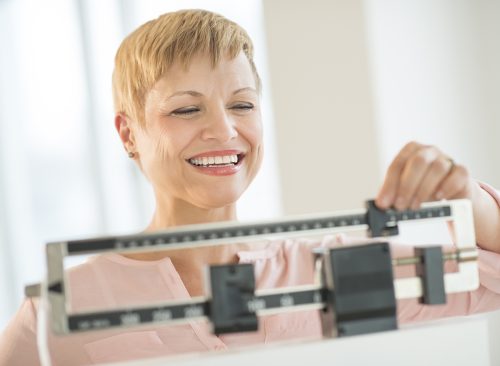 "Non-scale victories are endless. We see them every day if we pay attention," she said, listing hers.
Her shirt size dropped from 3X-4X to medium and large, with a small in there once in a while.
Her pants went from size 20 to 24 to size 7 to 10, depending on the brand.
She had to have all her rings resized: "I had to quit wearing my wedding ring because I was afraid of losing it."
She no longer has back pain, and she can cook dinner, wash dishes and clean the house without having to sit down.
She can mow her yard with a push mover: "I would never have been able to do this before."
Her cholesterol level dropped from 219 to 155 in a year.
She no longer needs medication for high blood pressure or high cholesterol.
Her diet is helping to control symptoms of acid reflux.
All her lab tests are normal for the first time she can remember.
She's not out of breath when she takes the stairs.
She can keep up with her husband and grandkids.
13
She Says, "Be Patient"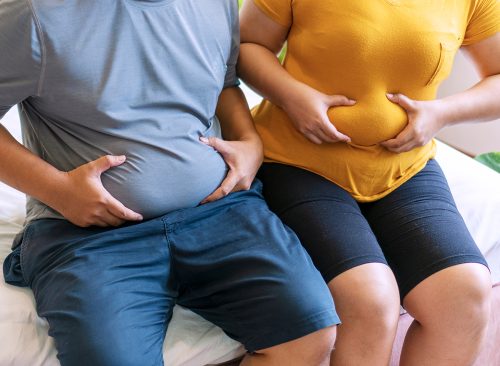 Fitzgerald reminds people to be patient. Her weight loss took over 27 months. "We've got to give it time. We did not gain the weight in a few days or weeks," she says. "As the saying goes, 'Fit is hard, and obesity is hard. Choose your hard.'"