"Tired" King Charles to Hand Over Crown to Prince William in 6 Years, Expert Says
Charles and Camilla won't be on the throne long, predicts one expert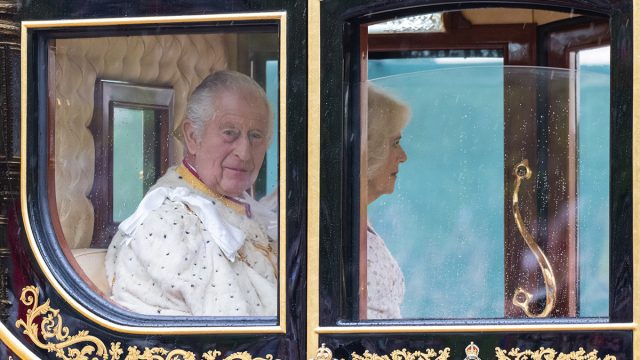 King Charles is the longest-serving heir apparent in history. While his mother, Queen Elizabeth ascended to the throne at age 25, Charles didn't get crowned until he was 74. Last weekend things were made official at his big coronation, and in his oath, he pledged to "foster an environment in which people of all faiths and beliefs may live freely." However, according to one expert, Charles doesn't plan to be king for long. She maintains that he will hand his son Prince William the crown in just six years.
1
Jenni Murray Says Charles and Camilla "Looked Exhausted" at the Coronation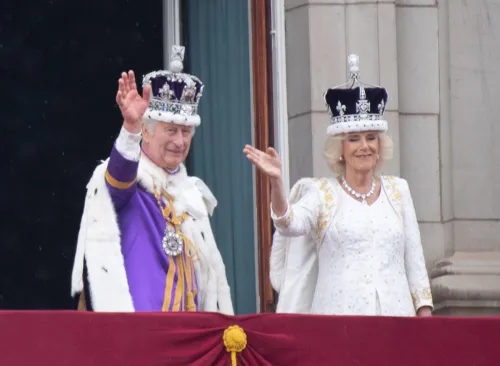 According to journalist Jenni Murray, Charles is already looking "intensely irritated," as demonstrated by his viral moment waiting outside the coronation in his car. "It was at that moment of grumpiness that I, and I'm sure many others, began to wonder how King Charles III and Queen Camilla would cope with the huge pressure of what lay ahead. Frankly, they both looked exhausted," she writes in a new story for The Daily Mail. 
2
She Points Out That They Are in Their "Mid-70s"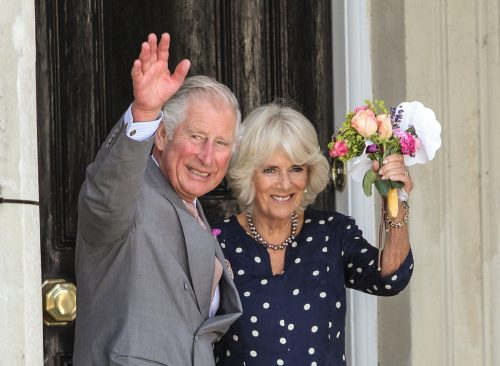 "Can two people in their mid-70s host a reception for Very Important People from across the globe on a Friday night, get up the next day at the crack of dawn, be dressed, made up, hair done and put on a serene performance, knowing facial expressions will be remembered for ever," Murray asks. 
3
And, "William Performed His Duties to Perfection"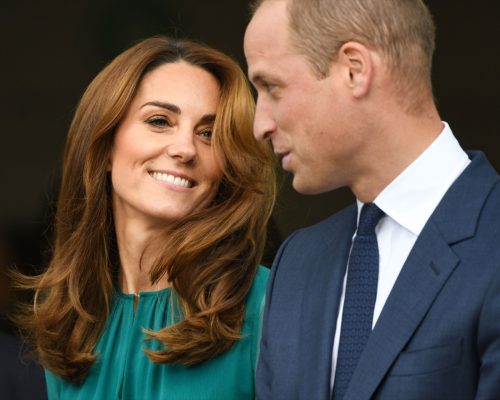 Murray also points out how poised Prince William and Kate Middleton appeared. "As William performed his duties to perfection and his wife looked every inch a Queen-in-waiting, I couldn't help wondering how long it will be before the next Coronation," she continues.  
4
Murray Thinks Charles Might "Pass the Sword" on Soon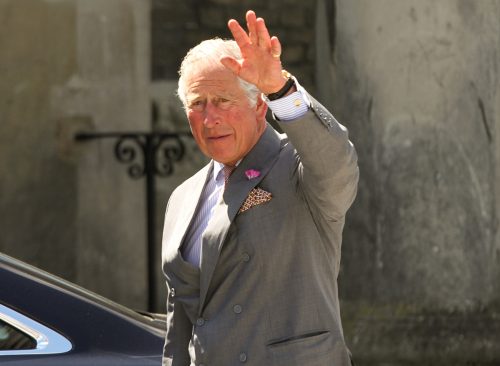 "Might Charles, at the age of 74 and Camilla, 76 in July, decide in the not-too-distant future to pass the sword, the orb and the crown to his son?" Murray questions. 
5
She Points Out How Busy the King's Schedule Will Be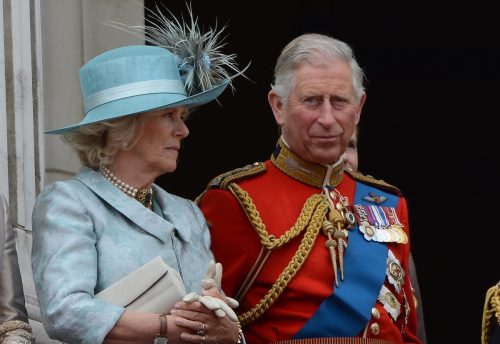 Murray then details the rigorous calendar of events and travel expected of the King and Queen. "I hope the King has inherited the extraordinary genes that took his grandmother beyond her century and his mother and father into their 90s, but I don't recall any of them looking as tired and spaced out as the King and Queen did on Saturday," she points out. 
6
Murray Says "Retirement" Shouldn't Be a "Dirty Word"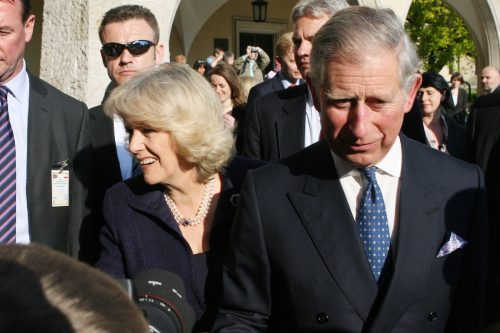 She points out that "retirement" shouldn't be a "dirty word" and that "most of us are also asking ourselves is it not time to think of enjoying their final decades rather than flogging ourselves to death?" Murray continues. "For the King and Queen, the hard work is just beginning, a brand new role far too late in life for most of us to contemplate."
7
She Thinks Charles Should Hand the Crown Over at 80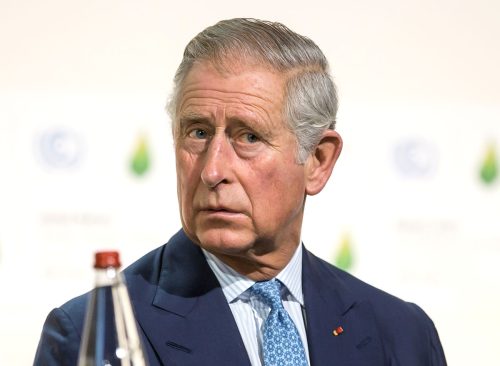 "I wish them well, but urge them to think of 'early' retirement as an option," Murray concludes. "Maybe plan to work hard up to the age of 80, hand over to a 46-year-old Prince William and enjoy time together in the marriage they struggled so long to achieve and which has clearly made them so happy."