Fugitive Killer Captured After Evading 500 Cops During 13-Day Manhunt in Pennsylvania
Here is the latest on Danelo Cavalcante.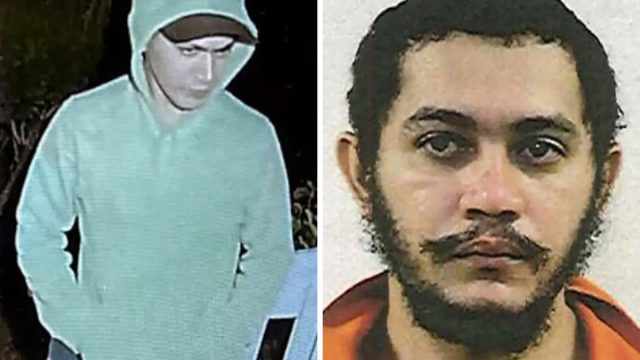 The manhunt for Pennsylvania fugitive Danelo Cavalcante has captivated the nation. The convicted killer had been on the lam for 13 days and counting. But this morning, he was caught. "A convicted murderer who escaped from a Pennsylvania jail and eluded hundreds of law enforcement officers for almost two weeks in quiet, wooded communities outside Philadelphia has been recaptured, the authorities said on Wednesday morning," reports the New York Times. "Officials were expected to release more details later in the morning. The fugitive, Danelo Cavalcante, 34, clambered up a wall and made his way out of Chester County Prison on Aug. 31, nine days after he was sentenced to life in prison for first-degree murder in the April 2021 killing of his former girlfriend." Here are the latest updates and what you need to know about the dangerous fugitive. 
1
Danelo Cavalcante Stabbed His Girlfriend to Death in Front of Her Children in April 2021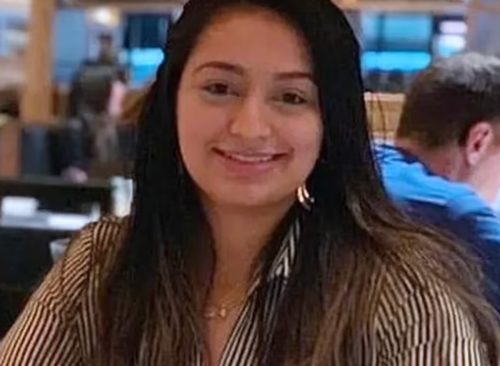 Danelo Cavalcante was convicted of murdering his girlfriend, Deborah Brandão, outside of her home in front of her two children on April 18, 2021. He arrived at her home grabbed her by her hair, "threw her to the ground, and stabbed her 38 times in virtually every vital organ … causing her to bleed to death," the Chester County district attorney's office said. After the stabbing, her daughter, 7, told police Cavalcante showed up at their house and "said he was going to do something bad to their lives and pulled two knives out from a black bag that was behind his back," according to a probable cause affidavit.
2
He "Crab Walked" Out of Prison on August 31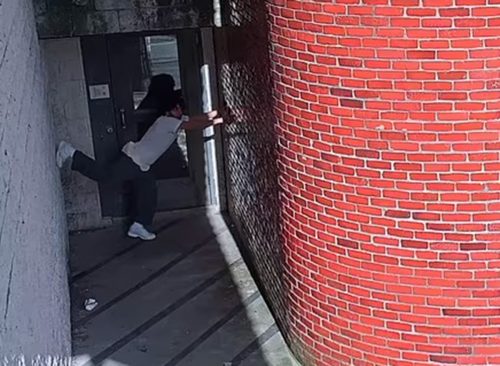 Cavalcante broke out of the Chester County Prison on August 31, "crab walking" between two walls, scaling a fence, and traversing across razor wire. The prison guard on duty at the time has been fired. 
3
Over 500 Law Enforcement Members From Various Agencies Were Hunting for Him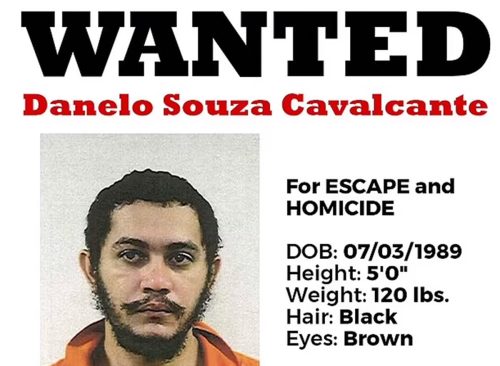 Currently over 500 law enforcement members from several different agencies are assisting in the manhunt, according to Pennsylvania State Police. Lt. Col. George Bivens of the Pennsylvania State Police maintains that "nothing has gone wrong" during the search so far, adding, "I believe we will be successful in the long run."
4
He was "Armed and Extremely Dangerous"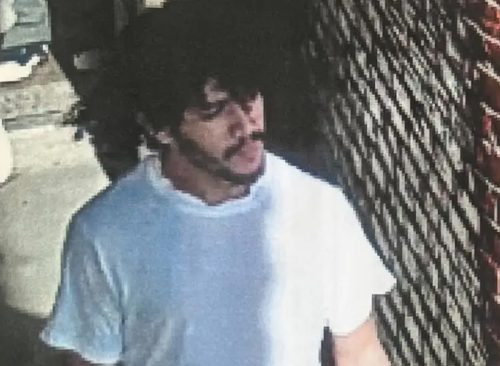 According to Bivens, Cavalcante "is considered armed and extremely dangerous" and they believe he is "desperate enough" to use the stolen rifle. People living in the search perimeter have been asked to secure their homes.
5
Police Had Been Tracking Footprints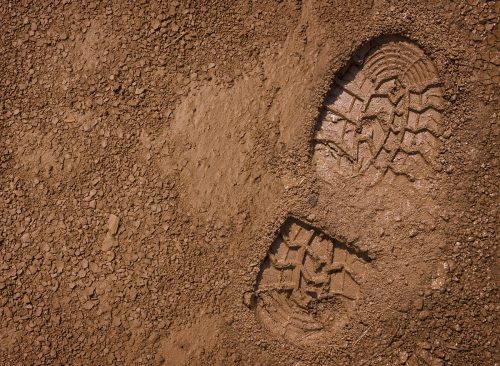 Police have identified footprints belonging to Cavalcante over the past 13 days. At one point he had stolen a vehicle.  They also found prison shoes and believe he stole a pair of boots from someone's porch. 
6
The Search Area was a Large, Densely Wooded Area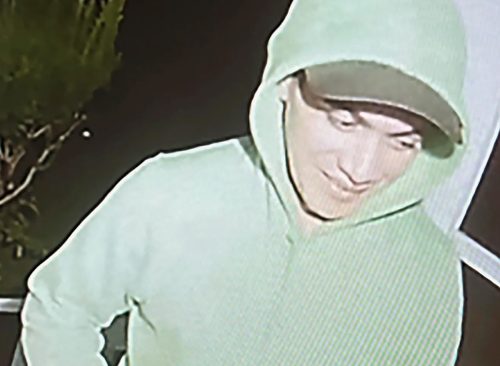 According to Bivens, one of the biggest challenges in the search area is that it is a large, densely wooded area. He also claims it has been difficult to secure a search parameter because it had a "massive" underground tunnel system, large drainage ditches and thick vegetation.
7
He Stole a Rifle on Monday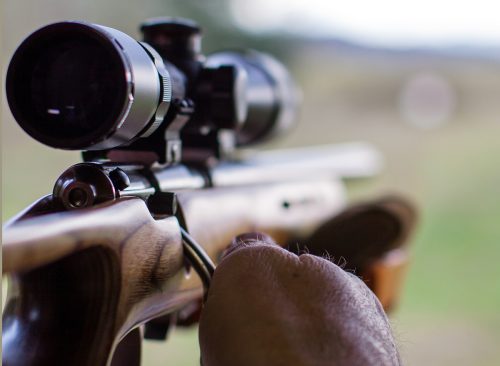 A "short Hispanic male, no shirt, and wearing dark pants had entered his garage while the homeowner was in it," according to a 911 call on Monday. Cavalcante took a .22 rifle that was leaning in the corner of the garage and escaped after the homeowner drew a pistol and fired at him. Police believe he left behind a green sweatshirt and white t-shirt he had been wearing. 
8
Police Do Not Believe He Was Wounded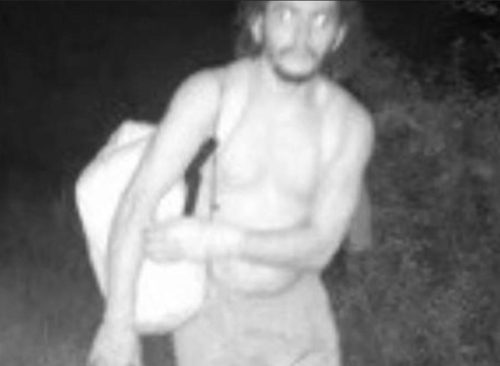 "There is no blood or anything on sight that leads us to believe that [the homeowner] wounded Cavalcante — it was just enough to force Cavalcante to back out of the premises and back out into the woods," Lt Col. George Bivens told CNN Tuesday.
9
Dog the Bounty Hunter Might Have Joined the Hunt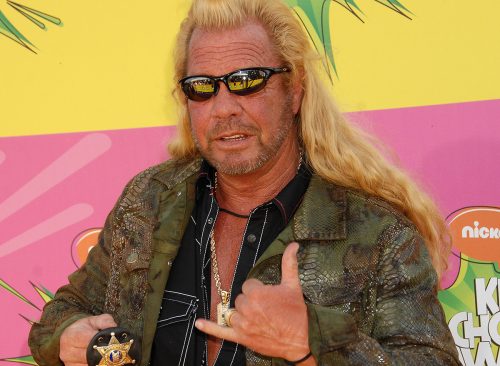 Dog the Bounty Hunter may join the hunt. Sources close to the reality star told TMZ that Dog's been "monitoring" the Danelo Cavalcante case for a while now, "and we're told he's actively keeping tabs on any developments," they say. According to sources, "Dog has been making a lot of phone calls over the past several days — both to law enforcement sources he knows in PA and contacts he has elsewhere — in order to get up to speed on the situation." He is even "considering flying out to Chester County as early as this week to get boots on the ground in the search for Danelo."
10
His Mother Insists He Does "Not Pose a Threat to Anyone"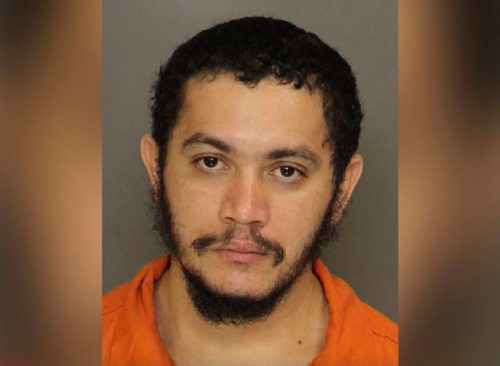 Iracema Cavalcante insists her son, even if armed, "did not pose a threat to anyone." He is just fighting to survive, she said, as he has for much of his life. "His training was his suffering," she said in her first interview. "It was going to sleep hungry, it was waking up as I wondered what to feed them."