Target Worker Exposes Shocking Number of Thefts in Single Day
Target Worker Exposes Shocking Number of Beauty Products Stolen by Thieves in a Single Day
The rise in retail theft has attracted plenty of headlines in recent months, and some stores have implemented security measures—like locking up toiletries and household items—that have frustrated shoppers. But one Target employee took to TikTok to show just how severe the problem has become in one location.  Julia Cara took viewers into the beauty section of the store to show how many items went missing on an average day. What she revealed has gone viral, racking up 1 million views at last count. Read on to find out what she showed.
1
Taking Stock of Empty Packages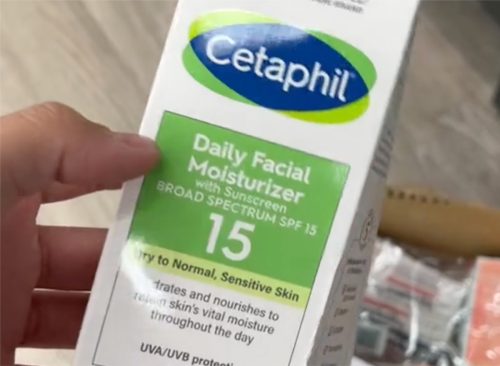 Cara showed viewers a cardboard box full of product packages that had been emptied by thieves. "This was everything that was stolen in the beauty section today that we found just laying around, empty packages," she said, noting that 18 products had been swiped so far that day. The first item that was stolen right out of the box was the Cetaphil Daily Facial Moisturizer, which retails for $15.49. Cara held up the torn packaging. "This moisturizer—just empty," she said.
2
Variety of Products Taken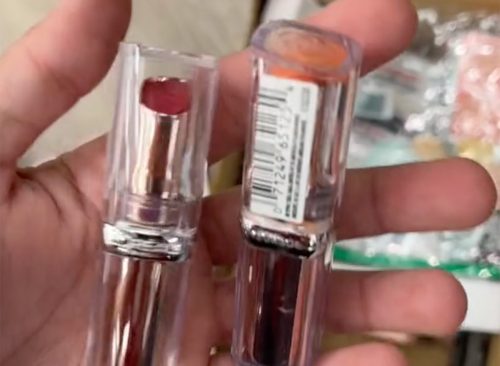 Cara showed off the range of products that had been taken, including Morphe eyeshadow ($7) and concealer ($12), Jergens self-tanning drops ($20.49), Pacifica Glow Vitamin C serum ($17.99) and Maybelline mascara ($8.99).  Even small-ticket items were taken, including Vaseline Lip Therapy ($1.89), Ardell eyelash-boosting mascara ($5.99), $3 tubes of Aquaphor lotion and $3.50 hair elastics. Some just helped themselves and left the products behind. At one point, Cara held up four tubes of lipstick. "Both of these were used and just really gross," she said.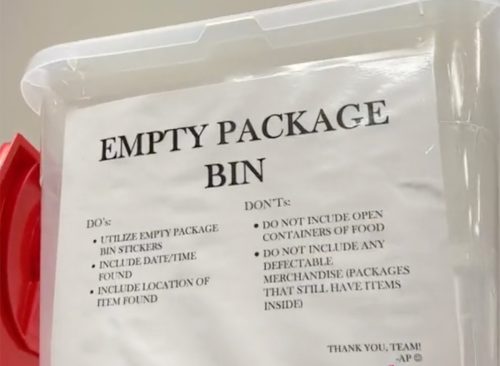 After adding up the theft—it came to total $135—Cara threw the products into a box labeled "Empty package bin." Per store procedure, she filled out a form indicating when and where the stolen items were found. "This makes me so mad dude," one commenter posted on Cara's video. " They're gonna start locking everything up." "It also causes stores to close down," another commenter responded. "Like 10 Walmarts have closed in the last couple months bc of extreme theft. Ppl lose their jobs bc of thieves."
4
Locked-Down Target Goes Viral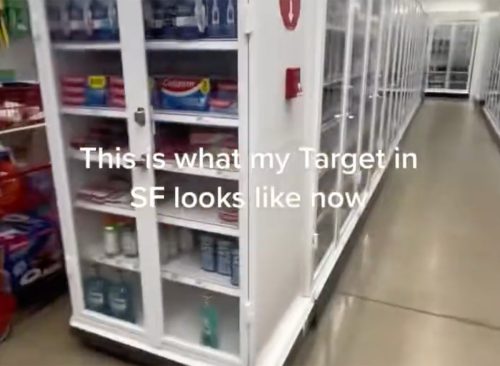 Retail theft led to $95 billion of losses in 2021, the National Retail Federation reported last year. Stores from coast to coast are visibly grappling with the issue.  Last week, a video went viral on Twitter showing a San Francisco Target in which aisles of products were inside locked cases. In a statement, a spokesperson for Target told Fox News that the video showed toiletries behind lock and key, not the entire store's offerings. "Like other retailers, organized retail crime is a concern across our business. We're taking proactive measures to keep our teams and guests safe while deterring and preventing theft," the spokesperson said. "These mitigation efforts include hiring additional security guards, adding third-party guard services at select locations, and using new technologies and tools to protect merchandise from being stolen." "We are working with legislators, law enforcement, and retail industry partners to support public policy that would help achieve our goals of creating a safe environment in our stores and keeping our doors open in communities across the country," the spokesperson added.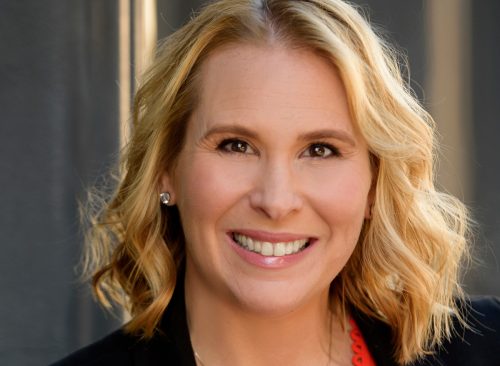 Rachel Michelin, president of the California Retailers Association (CRA) told the New York Post that "people who are drug addicted, who have mental health issues, they candidly will go into stores and they will steal." "They will sell those items out on the street, they then make money, they then continue their habit or continue a destructive lifestyle," she added. Michelin blamed California's Prop 47—which downgraded shoplifting under $950 from felony to  misdemeanor status, softening or removing penalties—for the uptick in retail theft.
6
In NYC, Many Shoplifters Repeat Offenders, Police Say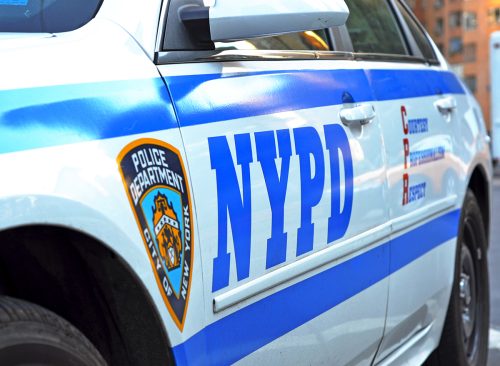 Shoplifting hit a record high in New York City last year, with 63,000 incidents. In January, the NYPD said shoplifting is one of the top quality-of-life issues in the city and that many shoplifters are repeat offenders.  "327 people account for 30% of all of the arrests," said Chief Michael Lipetri. "Almost half are convicted felons. And … 235 of 327 are walking around the streets of New York City right now, guess doing what? Unfortunately, making stores close."