7 Scientific Tips For Giving Great Gifts
Most people approach gift-giving all wrong, explain two experts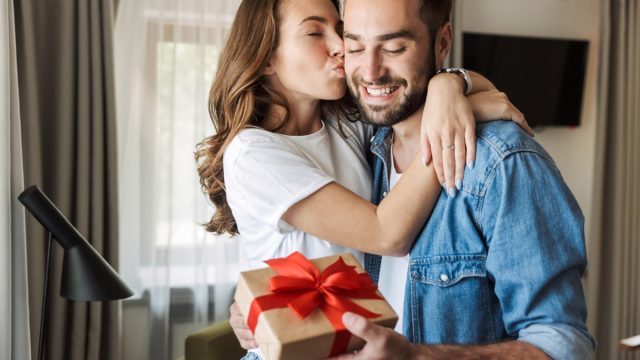 Gift-giving can be incredibly stressful. After all, when we give someone a gift, it generally serves as a token of love and caring. Receiving a great gift oftentimes isn't about the gift, but more about the recipient knowing that the giver cares about them. On the flip side, receiving a random or not-so-great gift can have the opposite effect. Jeff Galak, an associate professor of marketing at Carnegie Mellon University's Tepper School of Business, and Julian Givi, an assistant professor of marketing at West Virginia University's John Chambers College of Business and Economics, recently revealed science-based tips on giving great gifts. 
1
Skip the "Best Gifts" List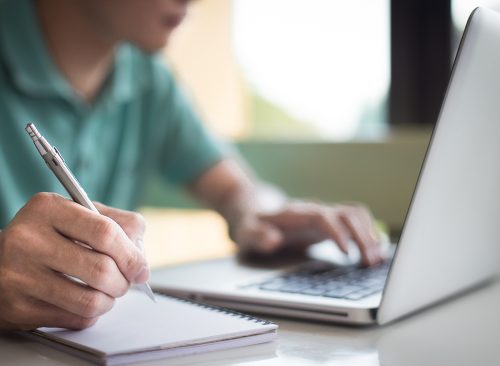 First and foremost, the men suggest looking past the annual "best of" gift lists. They maintain that "what those lists miss is that the fundamentals of what makes a good gift are quite constant, not something that changes each year."
2
Give Gifts on a Random Day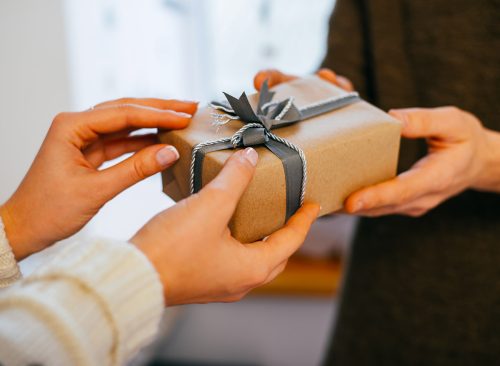 One of their top tips is to give someone a gift on a random day – not just a special occasion. They point out that "high expectations" come along with special occasions and can be "tough to live up to." They mention a scientific study they conducted, which involved giving $5 and $50 Amazon gift cards and measured happiness if it was a birthday gift or just a random gift. They claim that "recipients were just as happy with the $5 Amazon gift card when given for no particular reason as they were with a $50 Amazon gift card given as a birthday gift."
3
Don't Try and Keep Up with the Joneses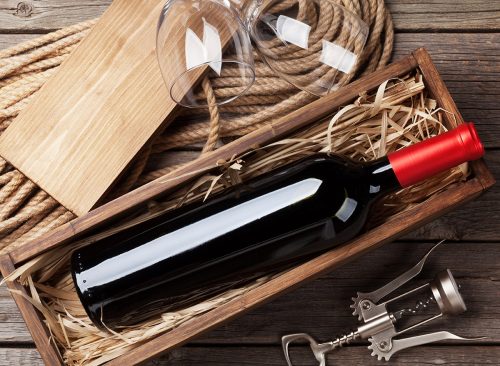 They also suggest refraining from trying to one-up other people, using one of their scientific studies, which found that recipients who received fewer bottles of wine from one person than another didn't care and liked all the gifts the same. Basically, it was the thought that counted.
4
Give Sentimentally Valuable Gifts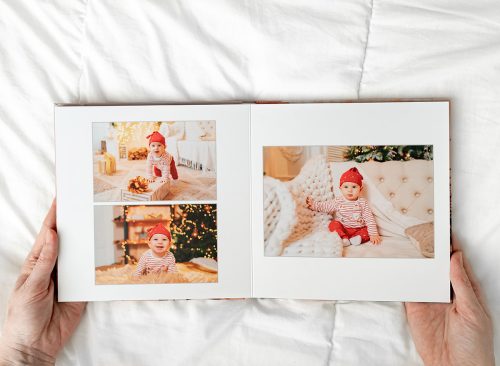 They also encourage investing in gifts that emphasize sentimental value. "These types of gifts can be as simple as a fridge magnet from a vacation taken with a loved one, or a framed ticket stub from the first concert a parent took a child to, or even just a nice photograph of two close friends," they write. "None of those gifts are particularly expensive, nor are they what we would typically see on any given year's 'best gift' list. And yet, our research shows, these are the gifts that recipients cherish most."
5
Remember That Gift Givers Are Often Wrong About Perception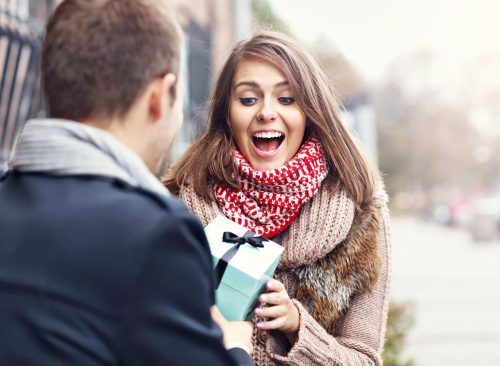 Finally, they point out that in the majority of their studies, the gift givers were wrong about how the recipient would feel about their gift. Gift givers often preferred giving a high-quality but not sentimentally valuable gift, which recipients prefer. And they also assumed that the recipient would want three bottles of wine over two. 
6
Focus on Being a Thoughtful Person and a Thoughtful Giver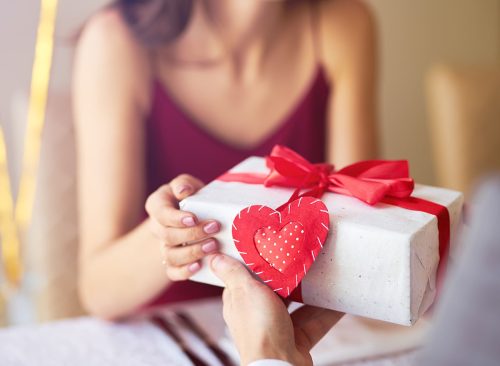 "So when giving gifts, what matters isn't if your gift is better or worse than someone else's. What matters is that you give something at all. Givers are hung up on how good their gift is, but recipients just want to be thought of. So stop worrying if your gift is as good as other people's gifts, and instead focus on simply being a thoughtful person and a thoughtful giver," they say. 
RELATED: 30 Area Codes to Watch for in Latest Phone Scam
7
Give a Thoughtful, if Not Superior Gift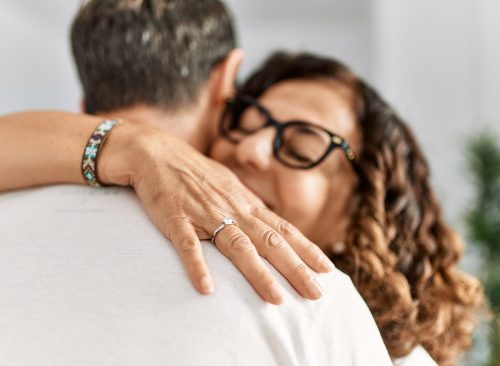 "We can give gifts on random Tuesdays to show our care not just when it is expected, but regularly. We can save on expenses by giving gifts that are sentimentally valuable, if not monetarily valuable. And we can avoid the trap of social comparisons and just give a thoughtful, if not superior, gift."