Bodycam Shows High-Speed Police Chase With Officer Clinging to Car Roof
An man pleaded guilty in the 2021 incident, which left the officer with a broken back.
An Illinois man pleaded guilty after being accused of speeding away from an Iowa traffic stop with a police officer clinging to the roof of his car as a wild police chase ensued in 2021. Dennis James Guider Jr., 29, of Chicago Heights, Illinois, pleaded guilty in March to serious injury by vehicle in the incident, in which Carroll, Iowa, police officer Patrick McCarty was thrown from the car, breaking his back.
A newly released body camera footage showed the chase. Here's what you need to know about this shocking crime.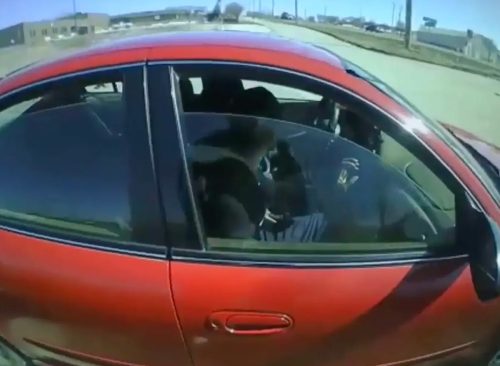 Guilder had an outstanding arrest warrant in an Illinois forgery case when McCarty stopped him on March 5, 2021. Guider was also accused of stealing a car and driving to Illinois.
2
Who Is Patrick McCarty?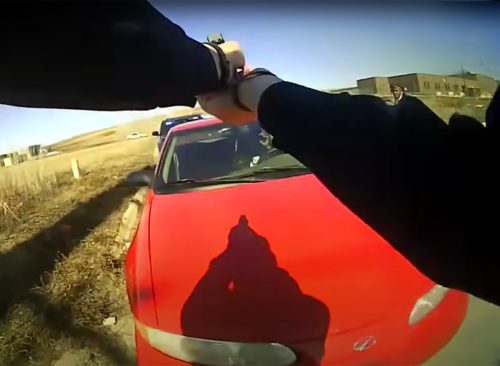 McCarty had worked for the Carroll Police Department for about four years at the time of the incident. The incident left him with a broken vertebra in his lower back, for which he took nearly a year to recover fully. He was also off the job for more than three months.
3
"I Hate to Be the One to Tell You This"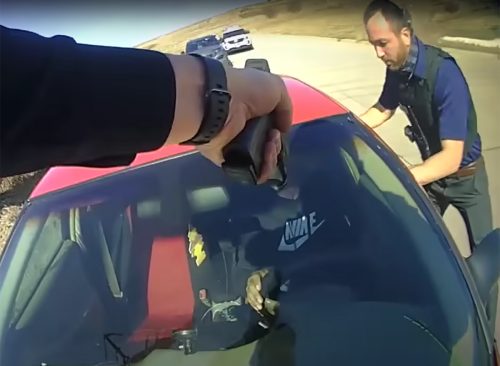 McCarty stopped the car in which Guider was a passenger at a restaurant drive-thru at about 1 p.m. "I hate to be the one to tell you this, but it sounds like you've got a warrant out of Illinois," McCarty said, according to his bodycam video.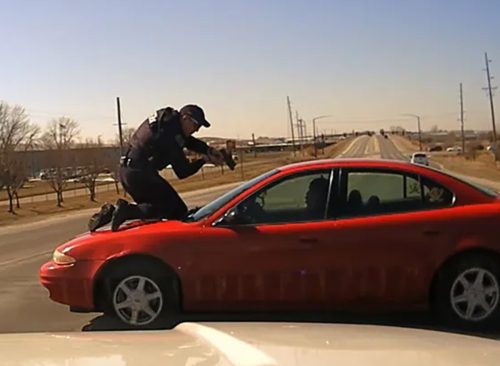 After McCarty asked Guider to get out of the car, Guider pushed the unidentified woman driver out of the car and got behind the wheel himself. McCarty stepped in front of the car, pointed his pistol at Guider, and commanded him repeatedly to stop.
"Stop the car!" McCarty can be heard yelling in a bodycam footage. Instead, Guider edged the car forward, at which point McCarty climbed onto the car's hood and pointed his gun at Guider, the video showed.
5
Officer Climbs Onto the Roof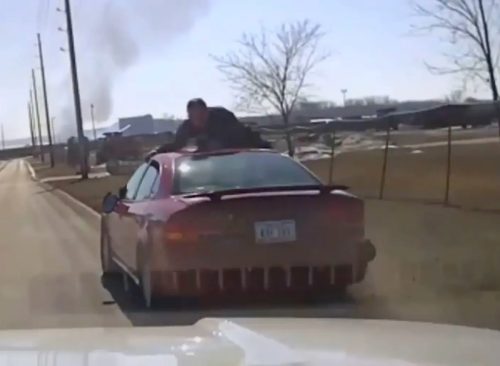 "I feared for my life after the officer pull[ed] out his gun and jump[ed] on the hood of my car," Guider said in a letter to the Carroll County clerk of court in February. Guider was unarmed. Another officer yelled at McCarty to lower his gun, Guider said, though the video did not capture that. Guider continued to drive. McCarty holstered his gun and grabbed hold of the car as it accelerated.
Other police cars chased Guider, and one tried to stop him by pulling in front of his car. Guider sideswiped the police car. McCarty climbed onto the roof. Guider accelerated to more than 50 mph and eventually struck a ditch, court documents said. McCarty flew off the roof and broke his back when he landed.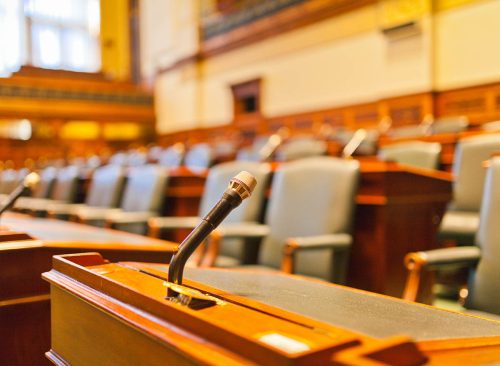 Police and Guider initially gave conflicting accounts of the incident. The police eventually admitted that McCarty made errors contributing to the incident's outcome.
McCarty "in the heat of the moment, made a lapse in judgment in an attempt to apprehend the suspect," police Chief Brad Burke said. "This is a training point that is used for all the officers going forward from the incident."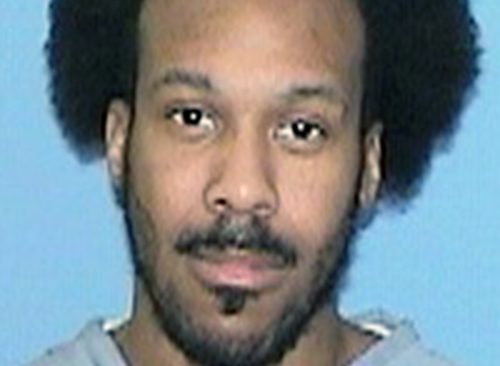 Guider was sentenced on May 11 to up to five years in prison. Prosecutors dismissed a felony eluding charge as part of the plea agreement.