NFL's First Openly Gay Coach: 7 Things to Know 
Kevin Maxen came out last week as the first openly gay coach in the NFL. 
Last week Kevin Maxen made history by becoming the first openly gay coach in the NFL to come out. Prior to his big announcement, there has only been a single player in the large sports organization to open up about his sexuality, Cal Nassib, who made the game-changing confession in June 2021. Who is Kevin Maxen and why did he decide to open up about his sexuality on a public level? Here are 7 things to know about the NFL's first openly gay coach. 
1
He Started Questioning His Sexuality in College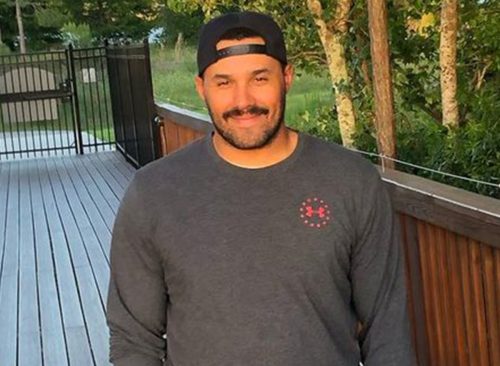 Prior to becoming a coach, Maxen was a linebacker for Western Connecticut State University, a Division III program playing in the Massachusetts State Collegiate Athletic Conference. During his college years he first started questioning his sexuality, he told Outsports.
2
He Reached Out to Carl Nassib for Advice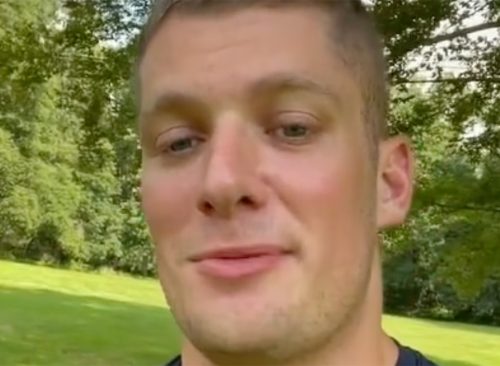 In February 2022, Maxen reached out to Carl Nassib, the first NFL player to identify as gay. He asked him for advice on how to come out. 
3
He Struggled with "Anger" and "Hatred" for Himself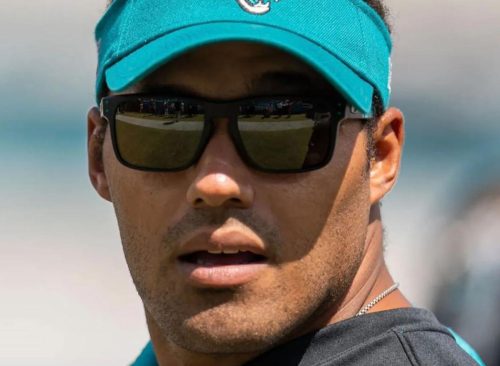 "For a while, I had such an anger for myself and hatred that I thought was from a fear of what others might think about who I am," Maxen said. "But that wasn't it. It was an anger and hatred of myself because I put myself in a life where I was living by other people's rules and not by my own. And I was right to be angry at myself for thinking that I had to live in the image of anyone else."
4
He Doesn't Want to Lie About His Sexuality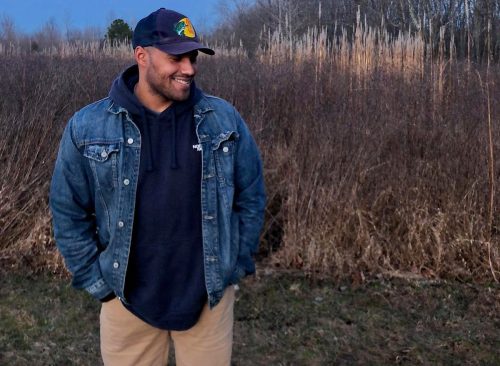 "I don't want to feel like I have to think about it anymore," he said. "I don't want to feel like I have to lie about who I am seeing, or why I am living with someone else," he continued. "I want to be vocal in support of people living how they want to live, but I also want to just live and not feel fear about how people will react."
5
He Hopes He Can Inspire Others to do the Same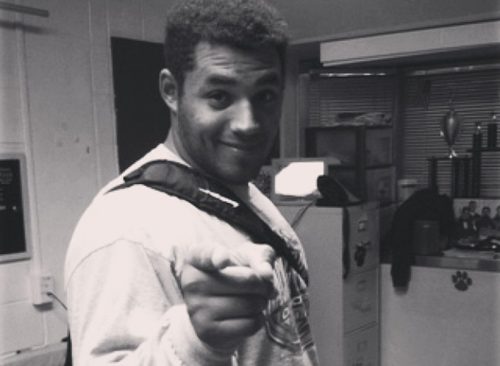 "It wasn't until recently – and with the immense love and support of my family, my friends, colleagues and peers, and the courage and sacrifice from my partner – that I realized I have the right and responsibility to love and be loved, and that maybe sharing this will hopefully give someone else the strength to accept their own life and take control of their own story," he added. 
6
He Has Been with Partner Nick Garcia for 2.5 Years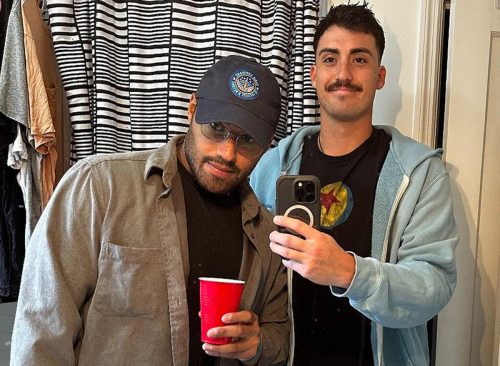 Maxen's partner is his boyfriend, Nick Garcia. The two have been dating for over two-and-a-half years and Maxen has shared photos of him on his social media. 
7
People Are Supporting Him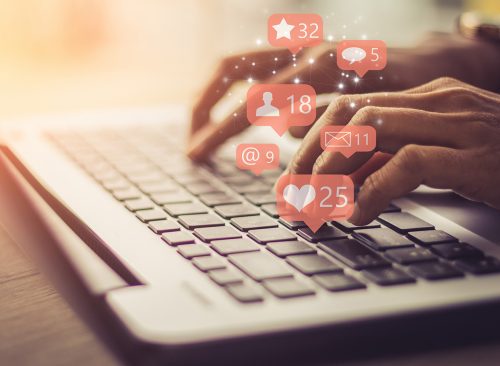 Kevin's social media has been flooded with support. "Hey Kevin, just wanted to say thank you. I'm the father of 3 young kids, and I view my job as a dad is to create an environment where the kids can learn to be confident enough if their morals, ethics, sexuality, and ideology to be true to themselves and not fear whatever reaction comes from the outside world. What you're doing is brave, and it's a teaching moment for all of us parents out there. Best of luck to you!" wrote one of his Instagram followers. "For all of us gay adults who were shy gay kids that were too 'sissy', too afraid, too intimidated, too self-conscious, and too bullied to even try sports – and for the LGBTQ+ kids out there now – THANK YOU. I'm seeing many sports fans responding with 'who cares about your sexuality!' and 'what does this have to do with football?', but we know it matters. Representation matters. Compassion matters. Inclusivity matters. Bravery in the face of the increasing demonstration of public hate matters," commented another.