YouTuber Making Prank Video Shot in Mall After Simple Practical Joke Goes Wrong 
"This guy didn't take it very well."
A YouTube creator known for prank videos was shot in a Washington, D.C. shopping mall last week after its intended target poorly received his latest practical joke. Tanner Cook, 21, was shot in the stomach by Alan Colie, 31, police said. Colie was arrested, and Cook was hospitalized in intensive care, where he spoke to the local station WUSA about what the accident. Read on to find out what happened and why online commenters aren't entirely in the victim's corner. 
Arrest Caught on Video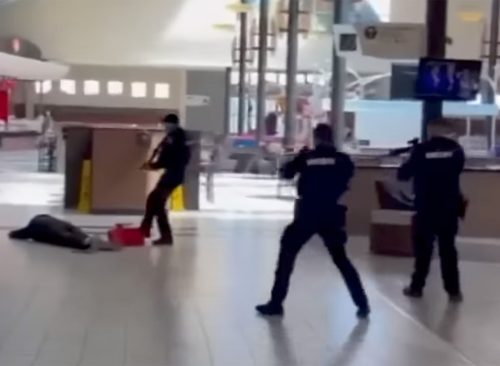 Sheriff Mike Chapman said the shooting was a result of a fight that broke out in the food court between both men. The gunfire caused panic among shoppers, WUSA reported. The mall was shut down for a day. Officials arrested and charged Colie on Sunday with aggravated malicious wounding, use of a firearm in the commission of a felony, and discharging a firearm within a building. Colie's arrest was captured on video by an Instagram user.
"This Guy Didn't Take It Very Well"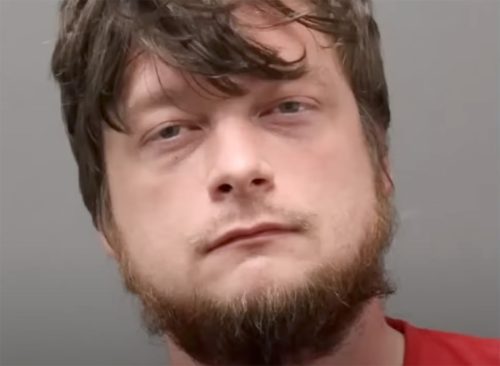 Cook, a content creator for the YouTube account Classified Goons, told WUSA he was playing a joke on Colie for a new video when the situation escalated. "I was playing a prank and a simple practical joke, and this guy didn't take it very well," said Cook. Cook's father said the shooting was unnecessary. "They were making a video at the mall and trying to have fun with people and this guy wasn't having fun," said Jeramy Cook. "There was a phone that was around him and they were interviewing or talking to him, and he didn't like it and he pulled out his gun and shot my son."
Community on Edge, City Official Says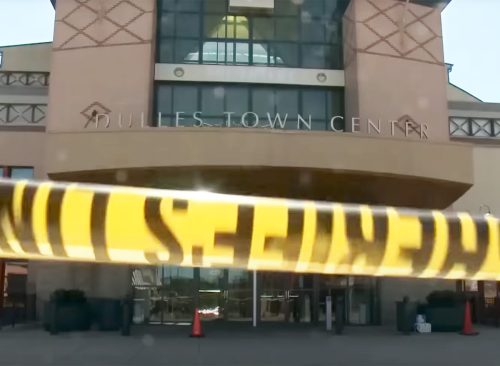 Loudoun County Board of Supervisors Chair Phyllis Randall told WUSA she has received several calls from concerned members of the community. "I've heard from so many of my constituents and they're traumatized," said Randall. "The victims are more than just people directly involved. People have secondary trauma from this and may never walk back into this mall again."
Family Turns to Faith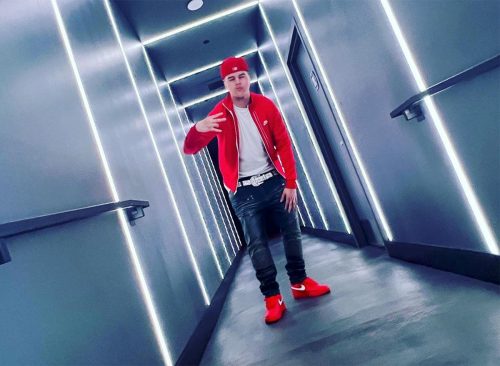 ​​Tanner Cook told the news outlet his family is relying on their religious faith to deal with the shooting. He said he isn't angry with the alleged shooter. "We need restoration, we need healing, and we need to come together," said Jeramy Cook. "I pray for this young man and pray that he finds God in this. I believe that God saved our son's life, and he could have easily died but that's not the outcome. God has plans for my son."
Online Commenters Respond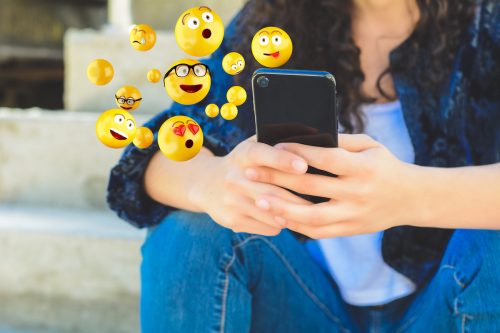 Commenters on the Reddit page /r/nottheonion were not entirely supportive of Cook's plight, citing the disruptive focus of his videos. "Some of his videos include: "Aggressively Sniffing In People's Ears Prank!" "Stealing Beds From Mattress Stores Prank!" "Asking Workers to Help Us Steal Prank! (Cops Called)" "Fake Mall Security Prank!" "Fake Vomiting On Uber Drivers!" "Fake Target Thug Employee Prank!" It was only a matter of when, not if, he would eventually get himself shot," wrote @BogBabe.
RELATED: Alleged Killer Bryan Kohberger Only Meant to Kill One of the Victims Who He Was "Obsessed" With
No Lesson Learned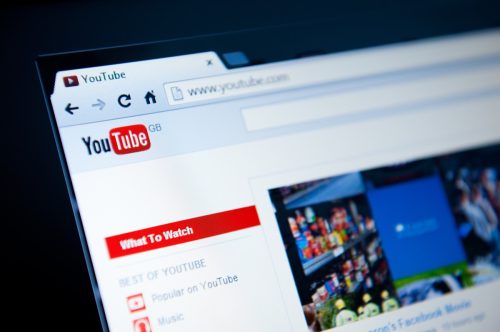 "I live near this mall. Last thing I want is to be shopping and have this loser bother me. The video highlighted on his youtube channel is him shoving store employees telling him to leave," said @gerd50501.  "Youtube should just ban channels like that. Refuse to host content where people make public nuisances of themselves," said @Spire_Citron.  "It's clear there's no lesson learned at all because he's putting on this front of "I'm a brave survivor and won't let this trauma stop me from doing what I love!" Sir, that isn't the lesson you were supposed to learn. Be a content creator, by all means, but don't do it at the expense of others. And, if you continue doing so, don't be surprised when others react aggressively," wrote @PunkPallas.