Woman Shares Cruel Things People Say to Her as a Childless 42-Year-Old: "You Failed at Life"
She brushes off backlash for not having kids and shows how much she loves her life. 
A 42-year-old Manhattan woman is celebrating the fact that she doesn't have kids and is rather vocal about loving her child-free life, but others are denouncing her lifestyle choice and have plenty to say about the matter. Natalie Bright is known for addressing motherhood and ageism with her 118K TikTok followers, and according to the full-time content creator, when people find out her age and the fact that she doesn't have kids, other women don't want to be friends with her. But that's not stopping Bright from dancing in the face of her critics and enjoying her life. 
The Influencer has Received Shocking Backlash for Not Having Kids
Bright is opening up about the cruel comments she's endured for being childless. She posted a TikTok a few days ago revealing things people have told her about not wanting kids. "It's not too late, you will regret it." "Your marriage will fail without kids." "My life has true meaning after having children." She was also called a "Future crazy cat lady." But that's not all. According to the influencer, people have said to her the following: "Who's going to take care of you when you're 70," "You don't know true love until you give birth," "You will die alone," and "You failed at life."
Women Have Shunned Bright Because She Doesn't Have Kids
In another viral video posted in January, Bright shared that people have not pursued friendships with her because she doesn't have kids. "Girls don't want to be my friend when they find out," she wrote over a video of herself dancing on the sidewalk in New York City. "That I'm 41," she added.
Many TikTokers jumped to her defense and left encouraging comments and offered advice. "I would love to be your friend," one wrote. Another commenter wrote, "Girl, I'm 35 and same happened to me. A lot of my friends are 22-29 right now. Just make friends & don't make age a thing." Someone else added, "You need to make friends with women in their 50s bc their kids are older and some even moved out."
Bright Believes the Choice of Not Having Children Isn't Talked About Enough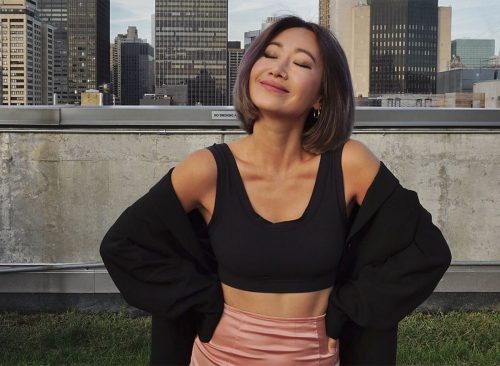 Bright has been taking on the ageism issue and the no children topic for a while but doesn't believe it's talked about enough. "People just have a lot of opinions about this because it's not really openly discussed," Bright told Insider. "It's a sensitive subject." She added, "The way I see it is happiness is what you make it. I want people to know that life without kids can still be fulfilling and happy." The influencer also noted that she is the owner of a bulldog,  which means she's "actually a mom," she joked. "I feel like it's actually the most pure form of love and happiness."
Many People Don't Want Kids for Financial Reasons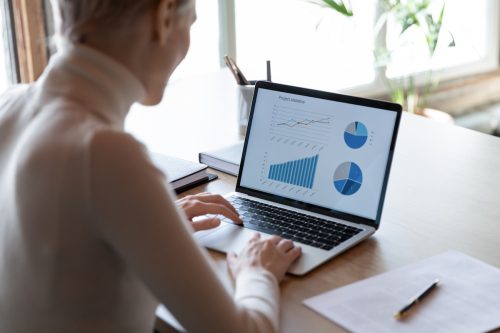 According to a 2021 study from the Pew Research Center, more people are steering away from having kids. The study finds "that a rising share of U.S. adults who are not already parents say they are unlikely to ever have children, and their reasons range from just not wanting to have kids to concerns about climate change and the environment." The data shows, "Some 44% of non-parents ages 18 to 49 say it is not too or not at all likely that they will have children someday, an increase of 7 percentage points from the 37% who said the same in a 2018 survey. Meanwhile, 74% of adults younger than 50 who are already parents say they are unlikely to have more kids, virtually unchanged since 2018."  
Experts say this is something that's been happening for the last few years. "This is a trend we have been seeing for years; the birth rate is declining. It was declining before the pandemic. We did not see a pandemic baby boom, like some people expected," Christine Whelan, director of the Money, Relationships and Equality (MORE) center at the University of Wisconsin, Madison, told TODAY Parents. "Instead we saw a further decline during the pandemic, which makes sense because when you are concerned about your future — especially from a health perspective — then you don't really want to bring children into the world."
Not Having Kids Is More Socially Accepted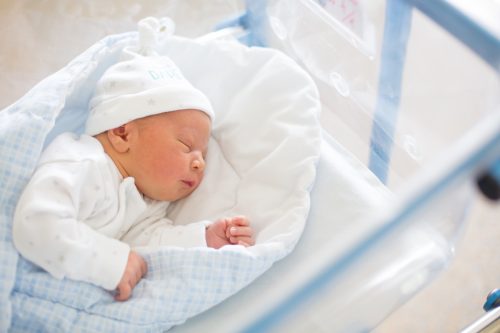 While people have different reasons for not having kids, like financial concerns, that's not the only factor. "What's interesting to me about this Pew data is the percentage of people who are saying, 'I don't plan on having kids because I just don't want to,'" Whelan said. "This is an important first because that statement would not have been socially acceptable like 15 years ago. So the idea that it is socially acceptable now to say that is a big switch."
Heather Newgen has two decades of experience reporting and writing about health, fitness, entertainment and travel. Heather currently freelances for several publications.
Read more