Woman Found Buried Alive in Cemetery Tomb After Drug Dealers Accused Her of Losing Their Narcotics
She was entombed in the drawer-like space for more than 10 hours.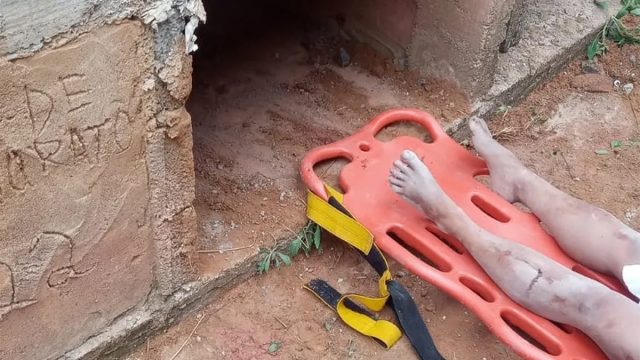 A 36-year-old woman in Brazil was found buried alive inside a cemetery tomb after drug dealers beat and kidnapped her, accusing her of having lost their narcotics. The woman lay entombed in the drawer-like space for more than 10 hours at the Visconde do Rio Branco Municipal Cemetery before police found her screaming for help. Read on to find out who was responsible and how the woman is doing now.
1
Gravediggers Called Police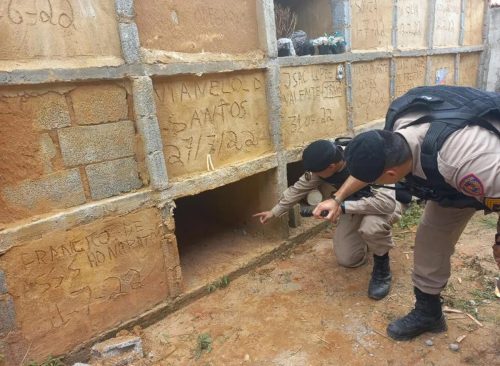 On March 28, gravediggers noticed fresh cement and bloodstains near the tomb and called the police, the Brazilian news outlet G1 reported. The mother of four was rescued by emergency personnel and hospitalized with head trauma, cuts on her scalp, fractured arms, and a severely injured finger that may need to be amputated.
2
Masked Men Broke Into Her Home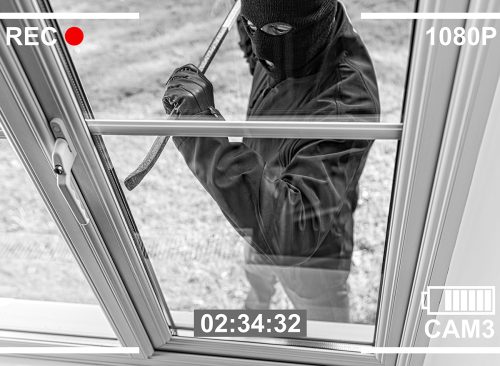 The victim told police two masked men broke into her home and beat her after she misplaced narcotics she was stashing at her home, military police said. The men also assaulted her husband, but he managed to escape.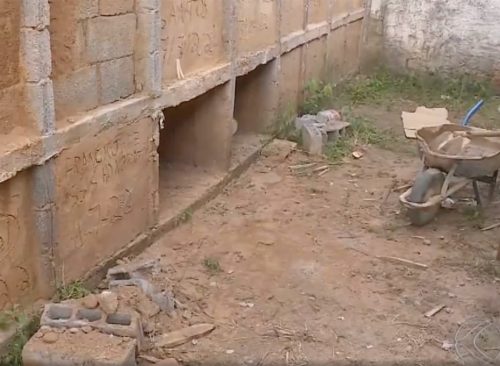 According to military police, the woman had been inside the drawer for 10 hours, G1 reported. Police chief Diego Candian recounted the attack and abduction. "Men entered the victim's residence, asking where she would have put drugs and weapons. The victim managed to escape but was caught and assaulted. Then, she was placed inside a drawer in the cemetery." "The gravediggers saw the tomb with fresh cement and called the police," he added. "A woman's screams were heard and she was rescued, taken to the hospital."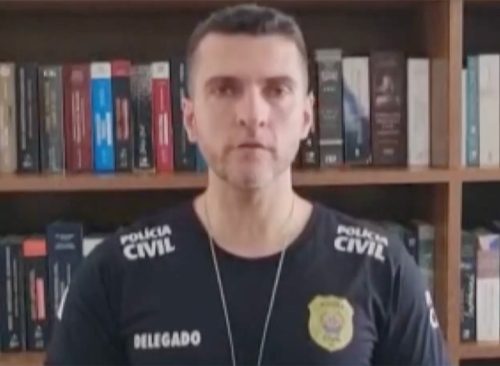 Two men, age 20 and 22, have been arrested in connection with the abduction, according to Candian. The pair had planned to escape to Rio de Janeiro before they were apprehended. Both suspects have a prior history of weapons and drug trafficking charges. Police are now looking for a third suspect. "There is still an individual who is on the run," said municipal police chief Douglas Motod. "We are still working incessantly to be able to locate this individual and, as soon as possible, make the arrest and then leave them at the disposal of the justice."
5
Another Woman Survived Being Buried Alive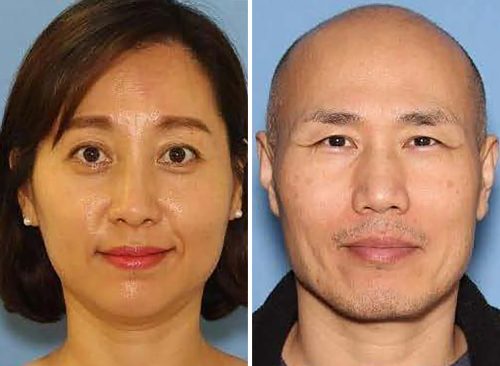 Last October, a woman in Washington State was allegedly buried alive in the woods by her husband but was able to escape from the shallow grave, authorities said. According to court documents, a sheriff's deputy found the woman hiding in the yard of a nearby home. She screamed, "My husband is trying to kill me." She had duct tape wrapped around her neck, lower face, and ankles. Her legs, arms, and head were severely bruised, and her clothes and hair were covered in dirt. 
6
Husband Arrested, Charged
The woman told police she was attacked in her home after talking to her husband about money and their ongoing divorce. ​​The husband then bound her with tape, put her in his van, and took her to the woods, where he buried her. She survived by squirming in place so the dirt wouldn't suffocate her before she freed her hands and ran for safety. Her husband, Chae Kyong An, was arrested and charged with first-degree attempted murder, first-degree kidnapping, and domestic violence. A judge ordered him held without bail.