Woman Gave 6-Year-Old Enough Benadryl to Kill a Man Because "He Was Hyperactive": Sheriff's Office
The South Carolina woman who looked after the boy was charged in his death.
A South Carolina man and woman were charged last week in the death of a 6-year-old boy who was given enough Benadryl to "kill an adult male" because she said he was hyperactive, the Spartanburg County Sheriff's Office posted on Facebook Friday. Sarah Elizabeth Stewart, 32, of Greer, South Carolina, was charged with homicide by child abuse and unlawful child neglect. Christopher Allen Stewart, 48, of Greer was charged with unlawful neglect of a child, the sheriff's office said. The boy, identified as Aydon Quinn, was declared dead on Oct. 20, 2022, after deputies found him unresponsive in the home he shared with the Stewarts, the sheriff's office said. Here's what you need to know about this awful crime.
Who Is Charged?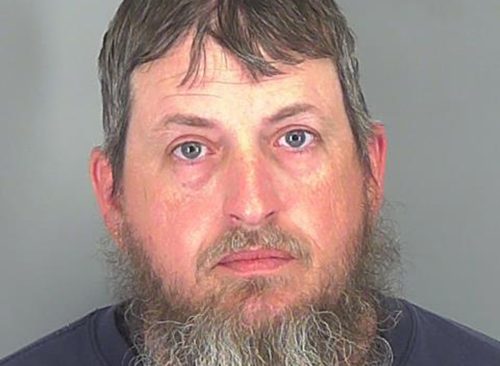 The Stewarts lived in Greer, about 90 miles west across the border from Charlotte, North Carolina. Quinn's biological mother signed over guardianship of the boy to Christopher Stewart while she served time in a federal prison in West Virginia. The mother was not identified, and her relationship with Christopher Stewart was not clear, nor was his relationship with Sarah Stewart.
The Stewarts were not licensed foster parents, according to a statement by the state Department of Social Services. "The individuals in question in the death of Aydon Quinn have never been licensed foster parents in the State of South Carolina through the Department of Social Services," the statement said. "The placement of this child with these individuals was not facilitated by DSS in any way and was done privately."
Who Was Aydon Quinn?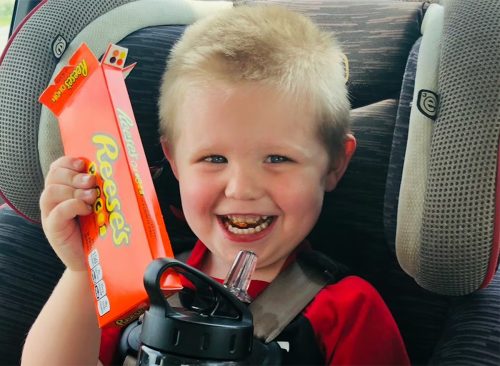 Quinn was six years old and weighed only 45 pounds at the time of his death, the Spartanburg County Sheriff's Office said. He lived in "filthy conditions," the office said. "It was also learned that previous child abuse referrals had been made to the SC Department of Social Services," the office added. "At the victim's autopsy, bruises in various stages of healing were documented, photographed, and collected along with other evidence." At the time of his death, Quinn "had enough Benadryl in his system to kill an adult male," the office said.
What Happened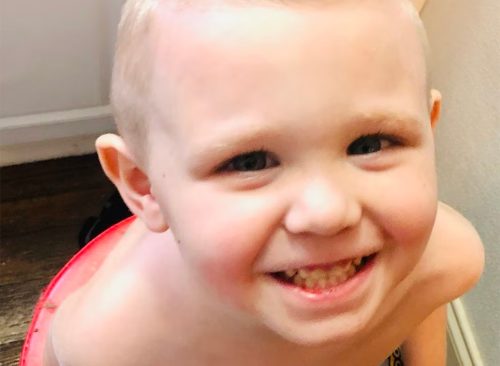 Deputies found Quinn unresponsive while responding to a paramedic call to the house on Lamplighter Drive in Greer on Oct. 30, 2022. The Stewarts reportedly told deputies initially that Quinn fell out of a recliner, hit his head on a hard floor and suffered a seizure. Responders took Quinn to a hospital, where he was declared dead later that day.
RELATED: Alleged Killer Bryan Kohberger Only Meant to Kill One of the Victims Who He Was "Obsessed" With
What's Next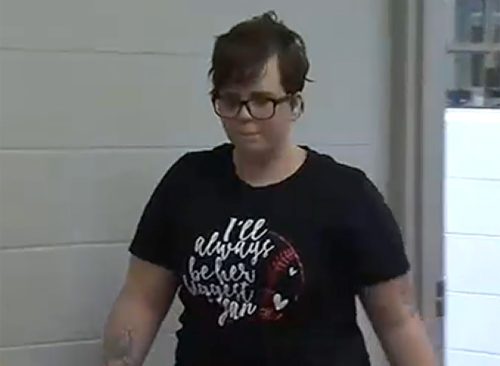 Sheriff's officials conducted a five-month investigation into Quinn's death. After their arrest, the Stewarts each told deputies that Sarah Stewart gave Benadryl to Quinn because he was hyperactive, the sheriff's office said. Toxicology results revealed that Quinn died from an overdose of Benadryl.
The Stewarts are in custody in a detention facility in Spartanburg, South Carolina. In a bond hearing on Friday, Sarah Stewart was denied bond, and Christopher Stewart was granted a bond of $10,000.