Son of Murdered Woman Charged in Killing of Suspect Before Police Could Find Him
An Idaho man is accused of stabbing to death a suspect in the killing of the man's mother.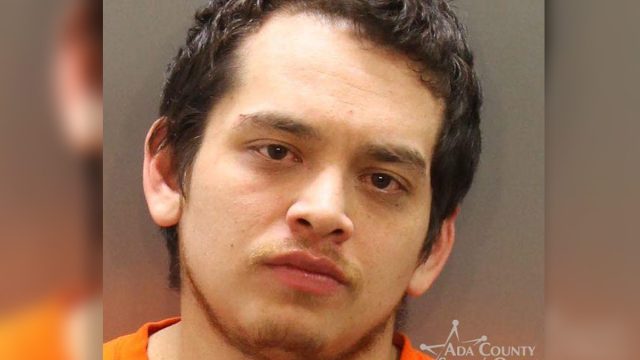 An Idaho man was charged Wednesday with first-degree murder in the stabbing death of a second man who was a suspect in the death Tuesday of the first man's mother, law enforcement officials said. Raul Alexander Cuevas, 31, of Nampa, Idaho, was arrested by Ada County sheriff's deputies in the death of Jesus R. Urrutia, 39, also of Nampa, which is about 20 miles east of Boise, Idaho. Urrutia died a day after Nampa police found the body of Michelle E. Luna, 52, who died of stab wounds in her house. Luna was Cuevas' mother. Police were looking for Urrutia at the time of his death because he "was known to [Luna]," Nampa police said. Here's what you need to know about this twisted case.
Who Is Charged?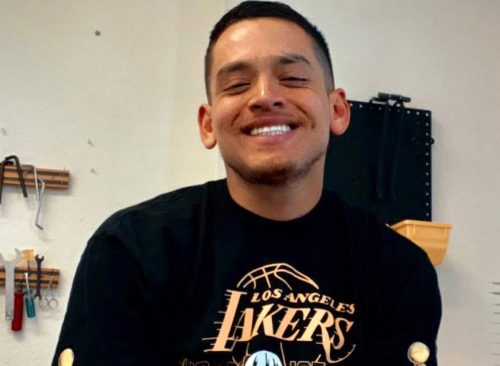 Cuevas is suspected of killing Urrutia in revenge for Luna's death. Police found Luna with "several stab wounds to her body" in her house in the 2100 block of West Grouse Street in Nampa at about 8:45 p.m. Tuesday, police said. EMTs administered treatment, but she was pronounced dead at the scene.
Who Was the Victim?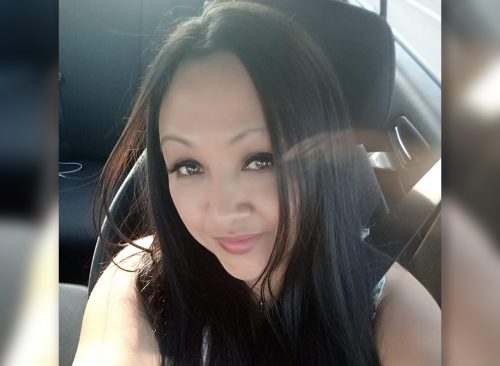 Nampa police said Urrutia was a suspect in the stabbing death of Luna, the Ada County Sheriff's Office said. "Nampa Police quickly identified Urrutia as the suspect and began a valley-wide search for him," the sheriff's office said.
What Happened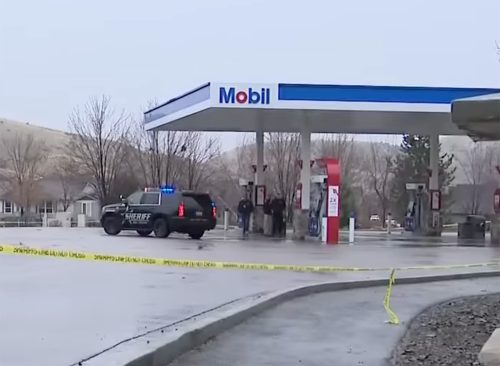 Before police could find Urrutia, they were called to a gas station in Avimor, more than 25 miles and several towns away from Nampa, at 7:03 the next morning, the sheriff's office said.  They found Urrutia "slumped over in the car, which was running but in park" in the gas station's parking lot, the sheriff's office said. He had a "visible stab wound," the office said.  EMTs transported Urrutia to a hospital, where he was pronounced dead just after 8 a.m.
What Happened Next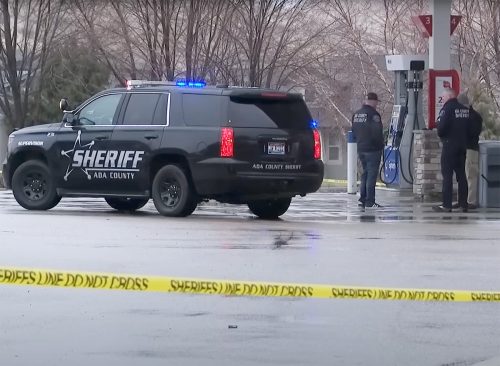 The Ada County coroner ruled Urrutia's death a homicide caused by a "sharp force injury wound to the chest."  Law enforcement officials found Cuevas at another gas station 20 miles away. They collected evidence and interviewed him before arresting him.
RELATED: Alleged Killer Bryan Kohberger Only Meant to Kill One of the Victims Who He Was "Obsessed" With
What's Next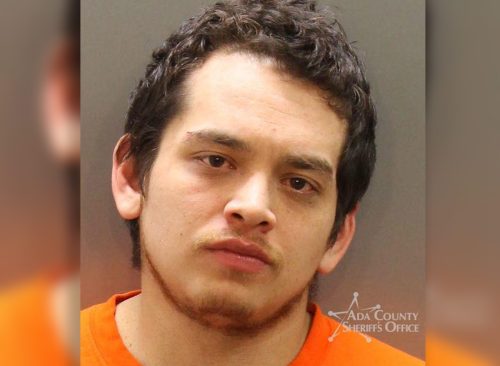 Cuevas is being held in the Ada County Jail on a charge of first-degree murder, the sheriff's office said. He is scheduled to make an initial court appearance Thursday afternoon. "Investigators are still figuring out why Cuevas fatally stabbed Urrutia at a gas station parking lot in Avimor," the sheriff's office added.