Why Camilla Will Not Be Called "Queen Consort" After King Charles's Coronation
The palace changed the final title to "shut down" controversy.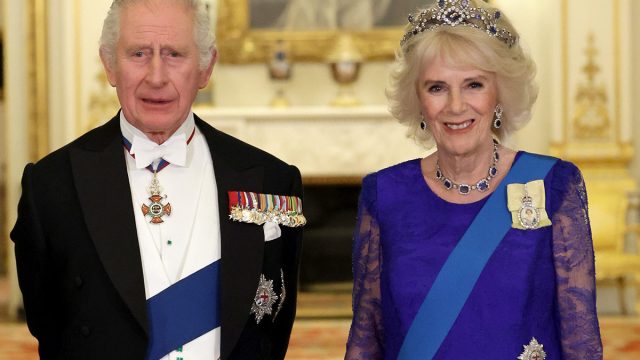 Ever since the death of Queen Elizabeth and the succession of her son, King Charles, there has been a good deal of confusion as to what to call his second wife, Queen Camilla. After all, royals aren't just like us when it comes to getting a divorce: Second wives aren't exactly treated the same way as the first ones, and this can be evidenced by titles alone.
A woman married to a Prince is usually referred to as a "Princess" – like Kate Middleton and Princess Diana. However, because Camilla was Charles' second wife, she was officially referred to as the Princess Consort, per her mother-in-law Queen Elizabeth. Shortly before her death, the late Queen also designated that when Charles became King, Camilla would be referred to as "Queen Consort." However, according to a new report, she will drop the "Consort" after all.
Camilla Was Supposed to Be Styled as "Queen Consort," Expert Claims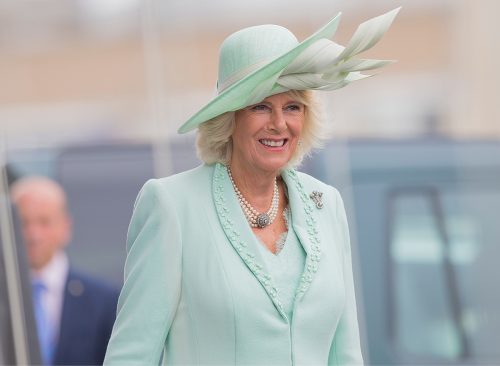 "Historically, the wives of kings have always technically been queen consort, which is different than a reigning queen, but they've still been known as queen. So the way that Camilla has been styled from the beginning as queen consort, there is a difference there," explains ABC News royal contributor Victoria Murphy.
The Palace Came Up with It to "Shut Down" Arguments, Expert Says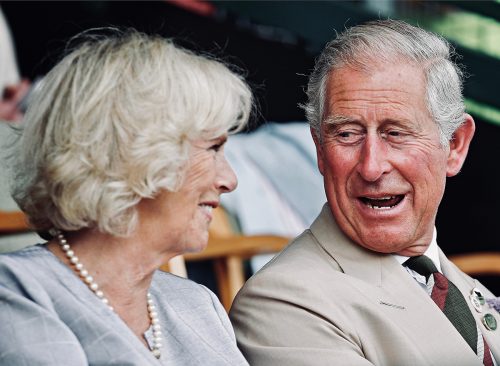 She explains that this stems from the discomfort of the way she and King Charles started their relationship while married to other people. "There was still a lot of negativity towards the relationship, and one of the sticking points was the fact that the marriage would make her one day queen," Murphy said. "And so the palace came up with this totally different, lesser title: 'princess consort,' in order to shut down than argument."
Sources Say There Has Been a Turnaround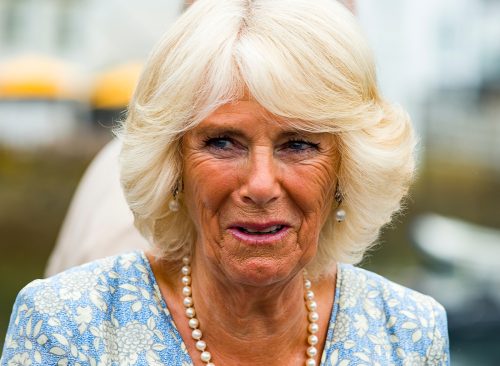 However, sources tell Mail on Sunday that there has been a turnaround, and she will be known as Queen after all. "There's a view in the Palace that Queen Consort is cumbersome and it might be simpler for Camilla to be known just as the Queen when the time is right," the sources say. 
This Can Be Evidenced By "The Queen's Reading Room"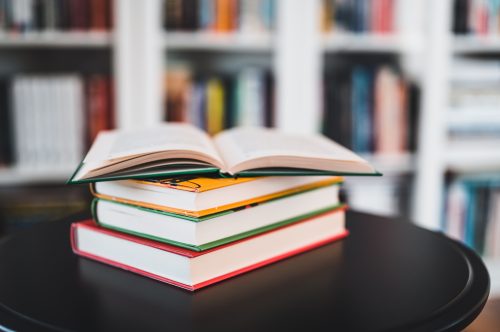 Last week she updated the name of her charity, the Duchess of Cornwall's Reading Room, to the Queen's Reading Room."The Reading Room was a sign of that. Her Majesty is the Queen after all," they continue. "Prince Philip was Prince Consort officially, but he wasn't known as Prince Consort. The Queen would of course still be Queen Consort so the Palace of course wouldn't stop anyone calling Her Majesty that if they so chose."
RELATED: Meghan Markle's Sister's Lawsuit Over "False and Malicious Statements" Could Cause Severe "Embarrassment" for the Royal Couple
Camilla Has Been "Accepted in Her Role"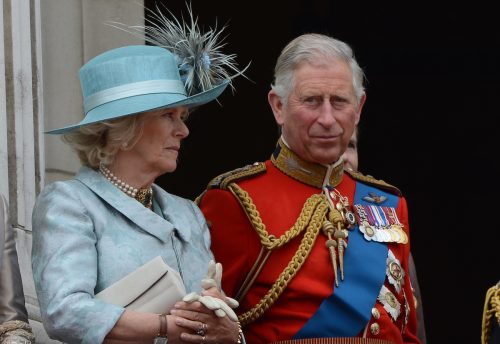 "There has still been a huge turnaround in the last 20 years in how she is perceived by the public. She's now very much accepted in her role, something that would have been unthinkable two decades ago," Murphy adds.