Prince Harry Opens Up About "Pain" After His Mother Princess Diana's Death
His letter for charity is a tear-jerker. 
When Princess Diana tragically died in 1997, her sons were still young boys. At the time of her death, Prince William was just 15, and Prince Harry was 12, and both boys have confessed that the loss of their mother at such a young age impacted them greatly. Many believe that Prince Harry's upcoming tell-all memoir, Spare, will dive deep into his loss and the subsequent grief that has followed him around all the years since.
Now, in a new letter penned by the Prince in honor of Remembrance Sunday, he opens up about the "pain" he experienced when his mother died. Keep reading to learn more— and to explore secrets of the Royal Family, don't miss these Biggest Royal Romance Scandals of All Time.
1
The Letter Was Written for the Charity Scotty's Little Soldiers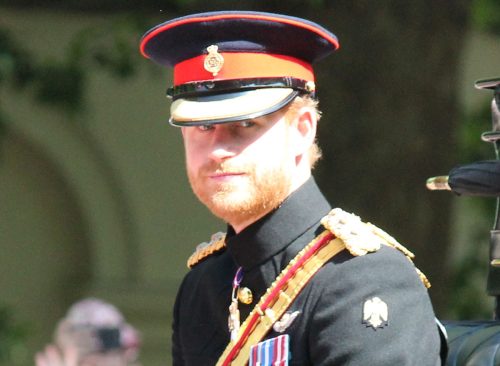 The purpose of the letter was to, through the charity Scotty's Little Soldiers, support children who have lost parents while serving in the armed forces. While Harry didn't lose his mother as a result of a military death, he made sure to connect with the children through the grief of losing his mother in a car accident. 
2
He Said That He Knows "First-Hand the Pain and Grief That Comes with Loss"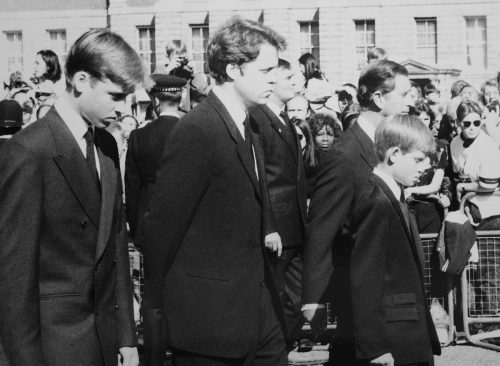 "We share a bond even without ever meeting one other, because we share in having lost a parent," he wrote. "I know first-hand the pain and grief that comes with loss and want you to know that you are not alone."
3
He Revealed That Talking About Grief Has Helped Him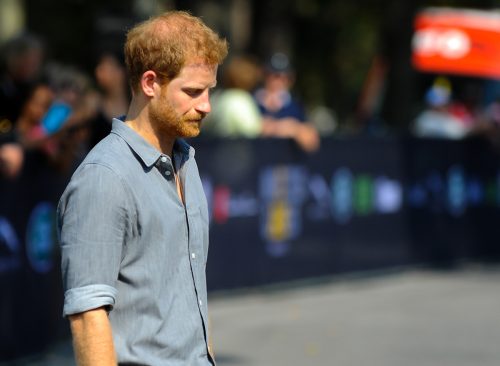 "While difficult feelings will come up today as we pay tribute to heroes like your mum or dad, I hope you can find comfort and strength in knowing that their love for you lives and shines on," he continued. "One of the ways I've learned to cope has been through community and talking about my grief, and I couldn't be more grateful and relieved that you have amazing people walking beside you throughout your journey."
4
He Added That "Some Days Are Harder Than Others"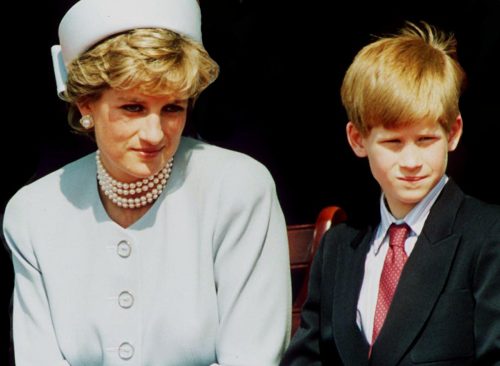 "We all know some days are harder than others, but together those days are made easier," he added. "When you march together in today's parade, wearing your yellow and black scarves, I know it will be hard, but equally important to do." He concluded: "I salute you for serving others in need, in the most honourable memory of your parent."
5
The Children Appreciated Harry's Gesture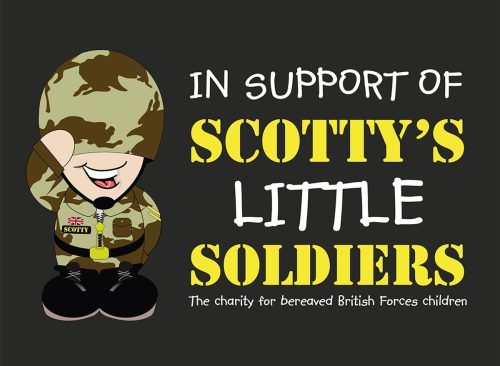 Members of the organization embraced the Prince's kind words. Samuel Hall, 14, who was three when he lost his father in 2012, said: "It's comforting to know Prince Harry understands how we feel and cares about us. It was great to receive the letter. Remembrance is a difficult time and being with Scotty's helps me and the other members know people are there for us."
Added Georgia Paterson, 14, who lost her dad when she was 7" "It's amazing knowing someone as important as Prince Harry has reached out to us. To know he's thinking about us and our parents means a lot. I feel able to relate to him as he understands what we have been through."